Summer Style at the Office
After a long weekend, it's back to the grind. Jon and I spent the holiday weekend in San Francisco (more on that soon!) and got back late on Sunday evening. It was so nice and cool while we were in SF that I was almost freezing compared to the warm temperatures here in Seattle!
But, can we talk about dressing for the office in this weather? Unfortunately, shorts aren't exactly appropriate at my workplace, so to make this 90-degree weather bearable, I have to really look at the pieces I'm choosing to wear.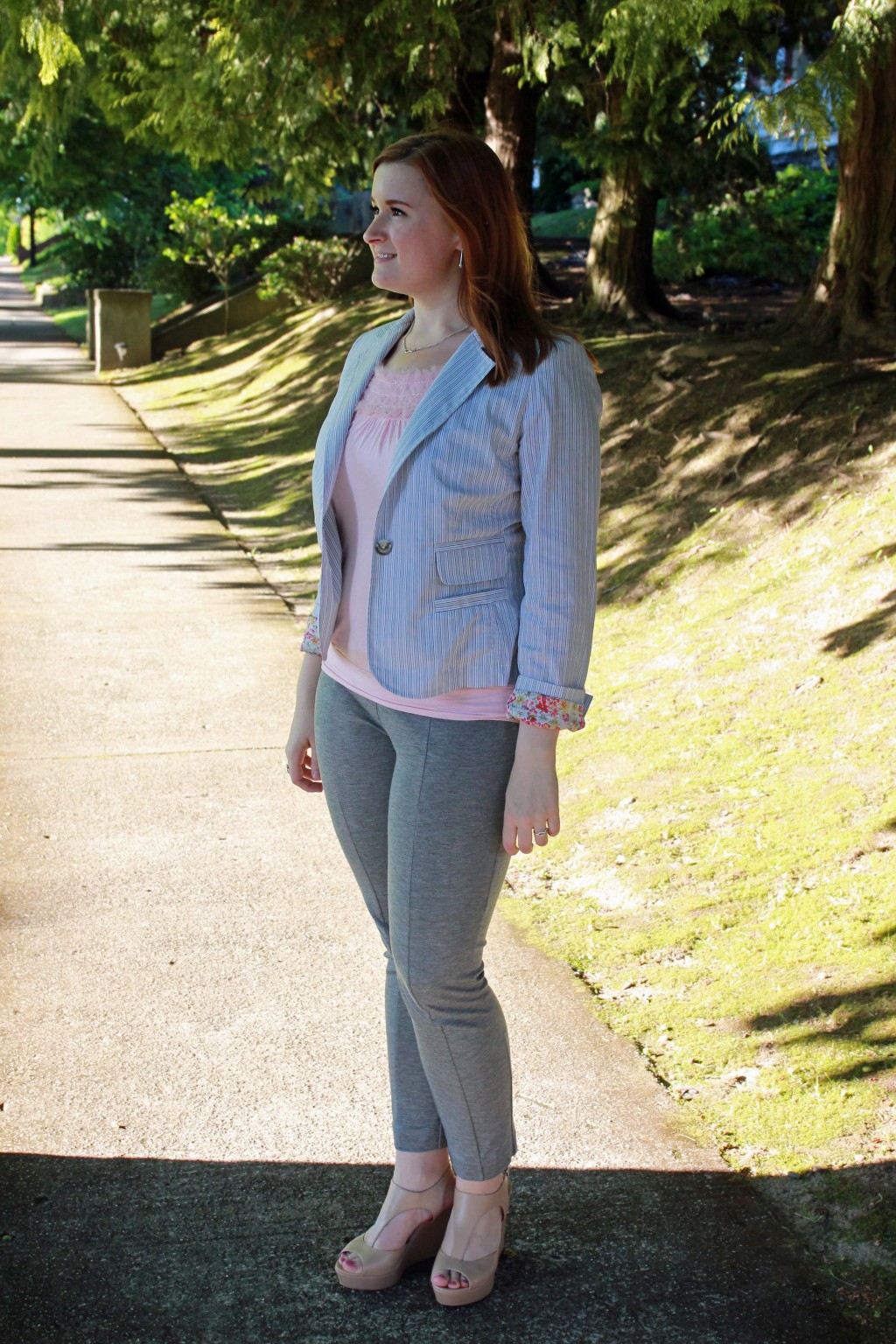 Suit separates are a big part of my closet now and are also a great way for me to stay cool. By layering tanktops with lightweight blazers, I'm able to get more out of my wardrobe. I've been gravitating towards tanktops with wider shoulder straps so that if I get too warm in my blazer, I can take the jacket off while still being office appropriate. The added ability to mix and match with pants, capris, or skirts creates that many more options!
In this heat wave, capris and skirts with a tanktop and lightweight blazer have been lifesavers. While it's been fun having warm weather and excuses to wear shorts on the weekends, I am looking forward to having my moderate Seattle weather back soon!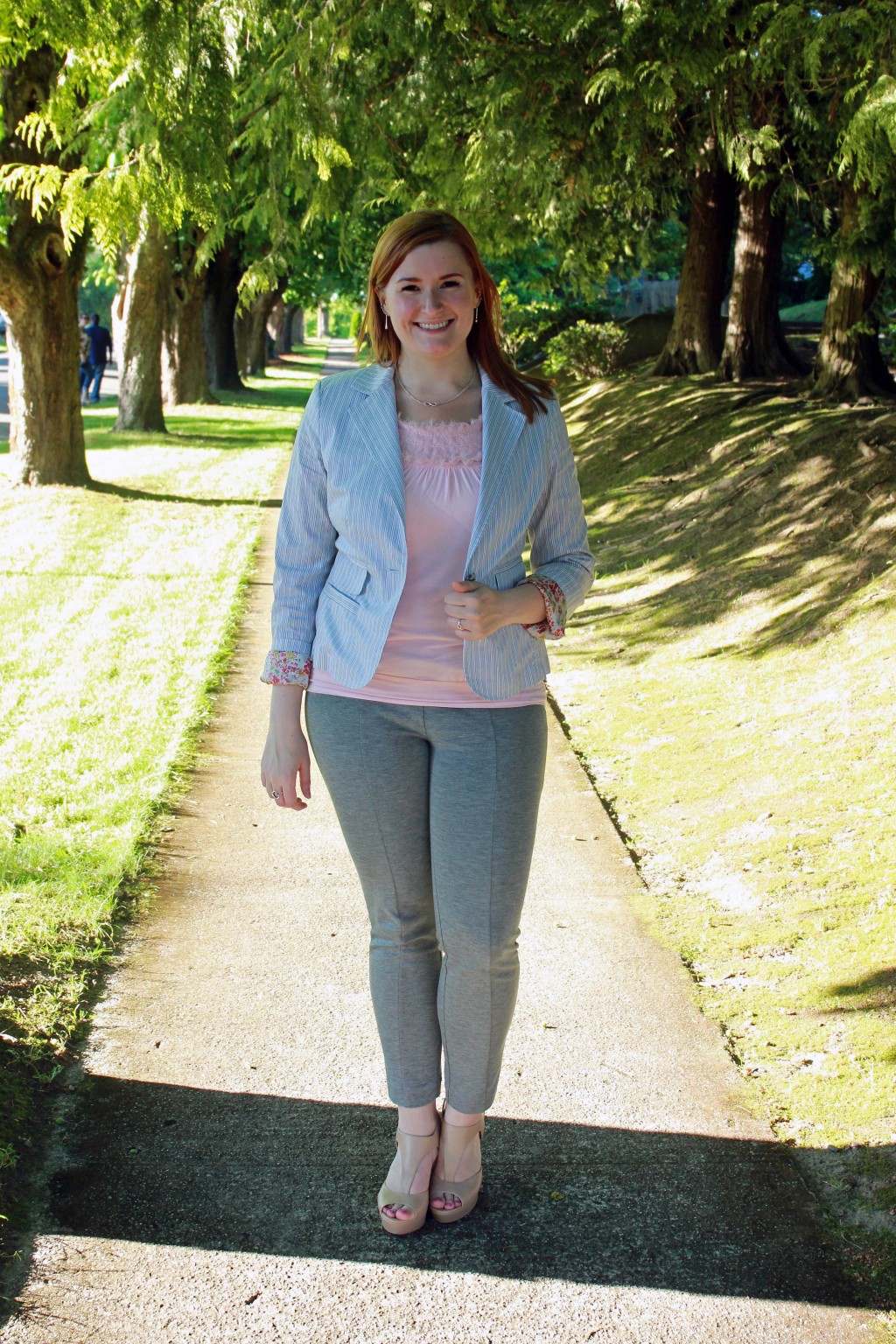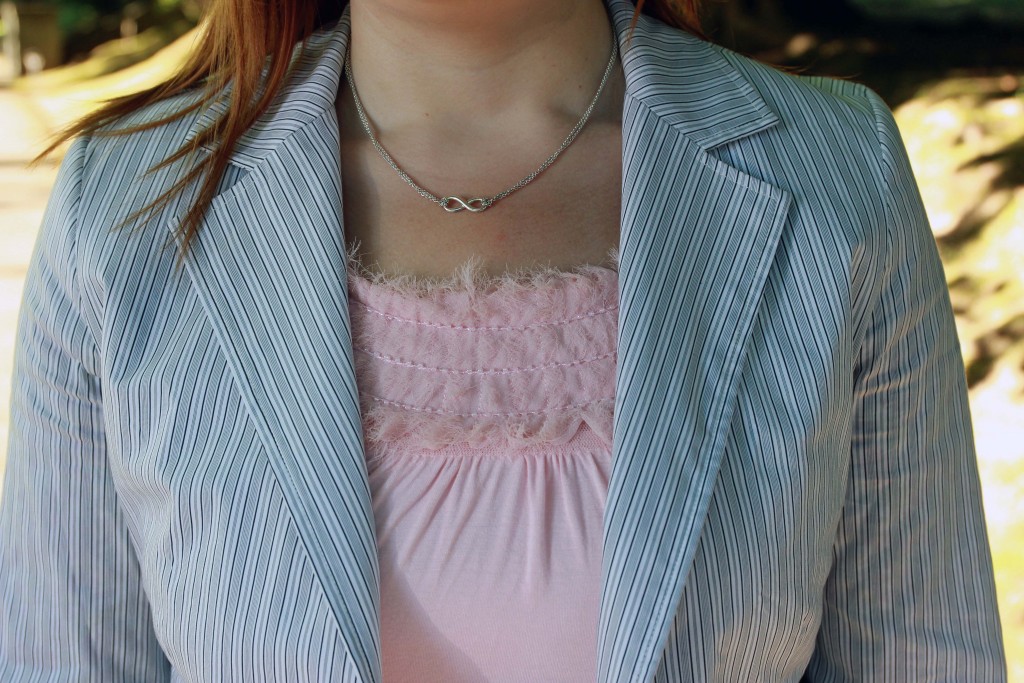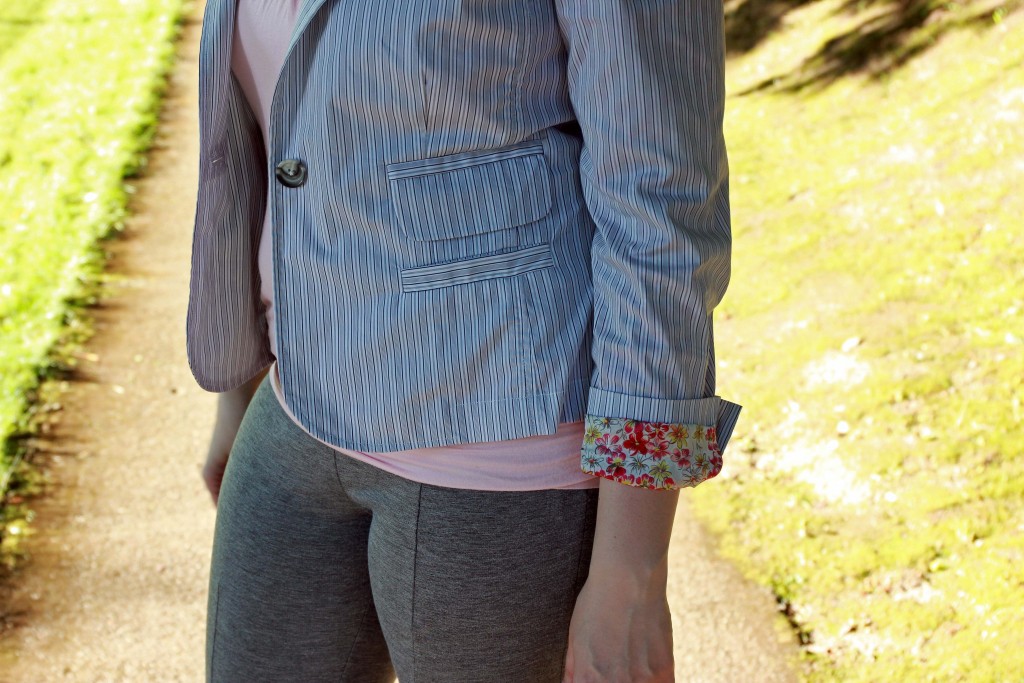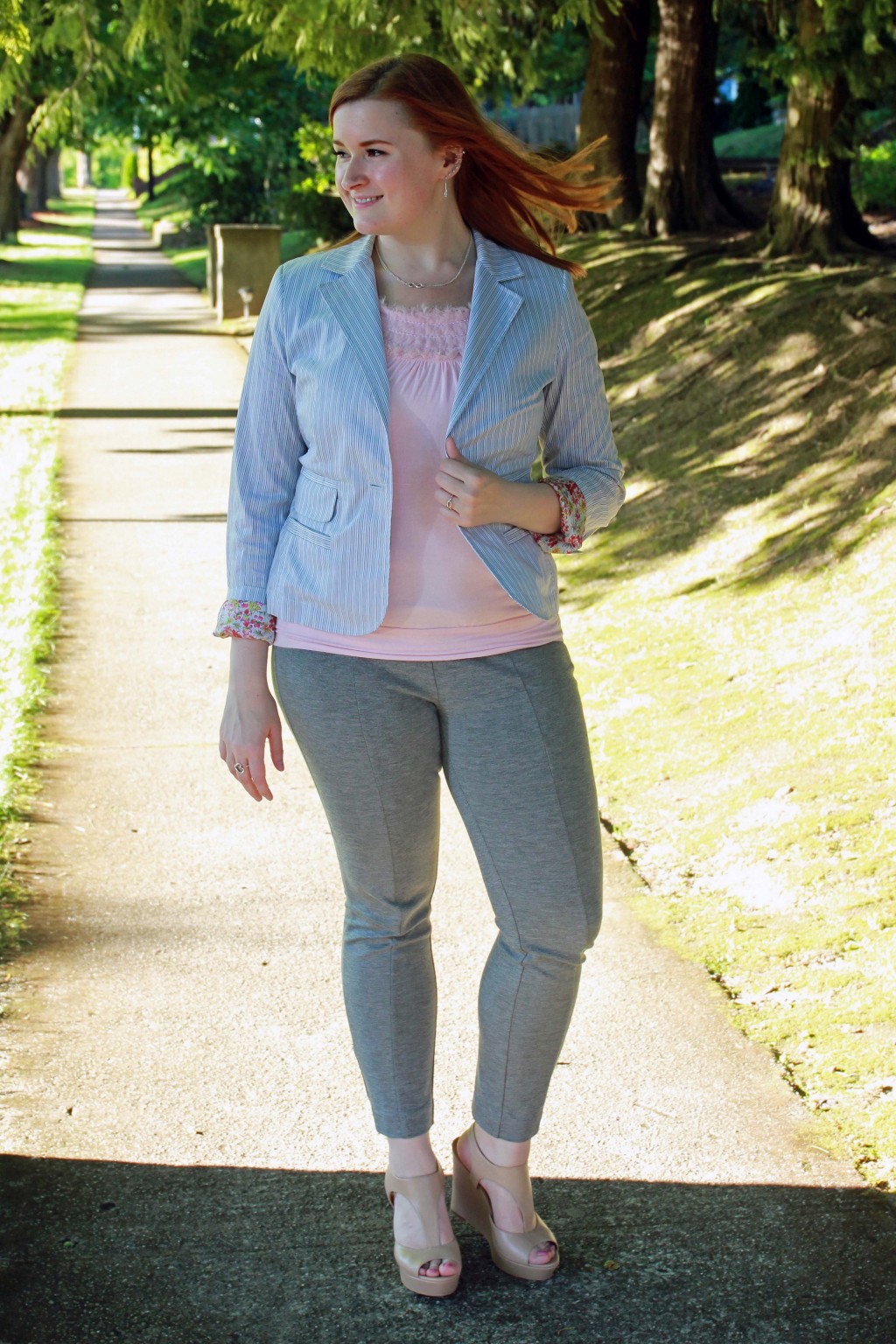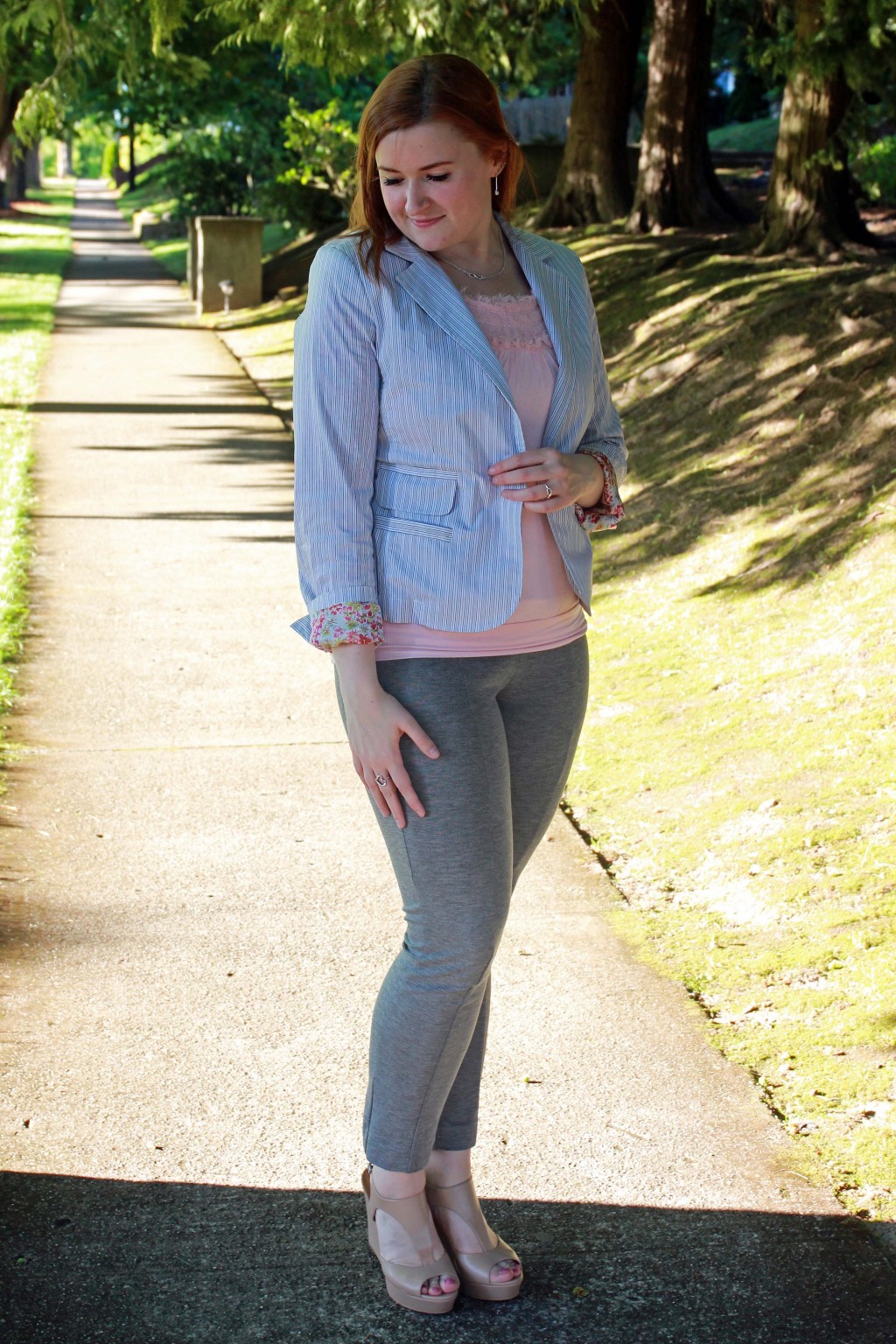 Blazer via Poshmark // Top via Goodwill // Pants // Necklace // Earrings // Shoes