Bargain Style
When I started my weight loss journey, I didn't realize how costly it would end up being! I didn't think I'd be successful or that it would be so extreme that I couldn't just get my wardrobe tailored. But as it turns out, I was wrong, and rebuilding a wardrobe is pricey! So, Goodwill, Value Village, and Poshmark have been my best friends, along with the sales racks. I was always into thrifting and shopping secondhand before, but I've had a renewed appreciation for finding brand names at a bargain lately. It takes time, but it can certainly pay off. This outfit is all about the bargains: I scored the jacket on Poshmark, top on sale at J. Crew, handbag at the Kate Spade outlet, and earrings from Rocksbox. I'm calling it a win, who doesn't love designer duds at a fraction of the price?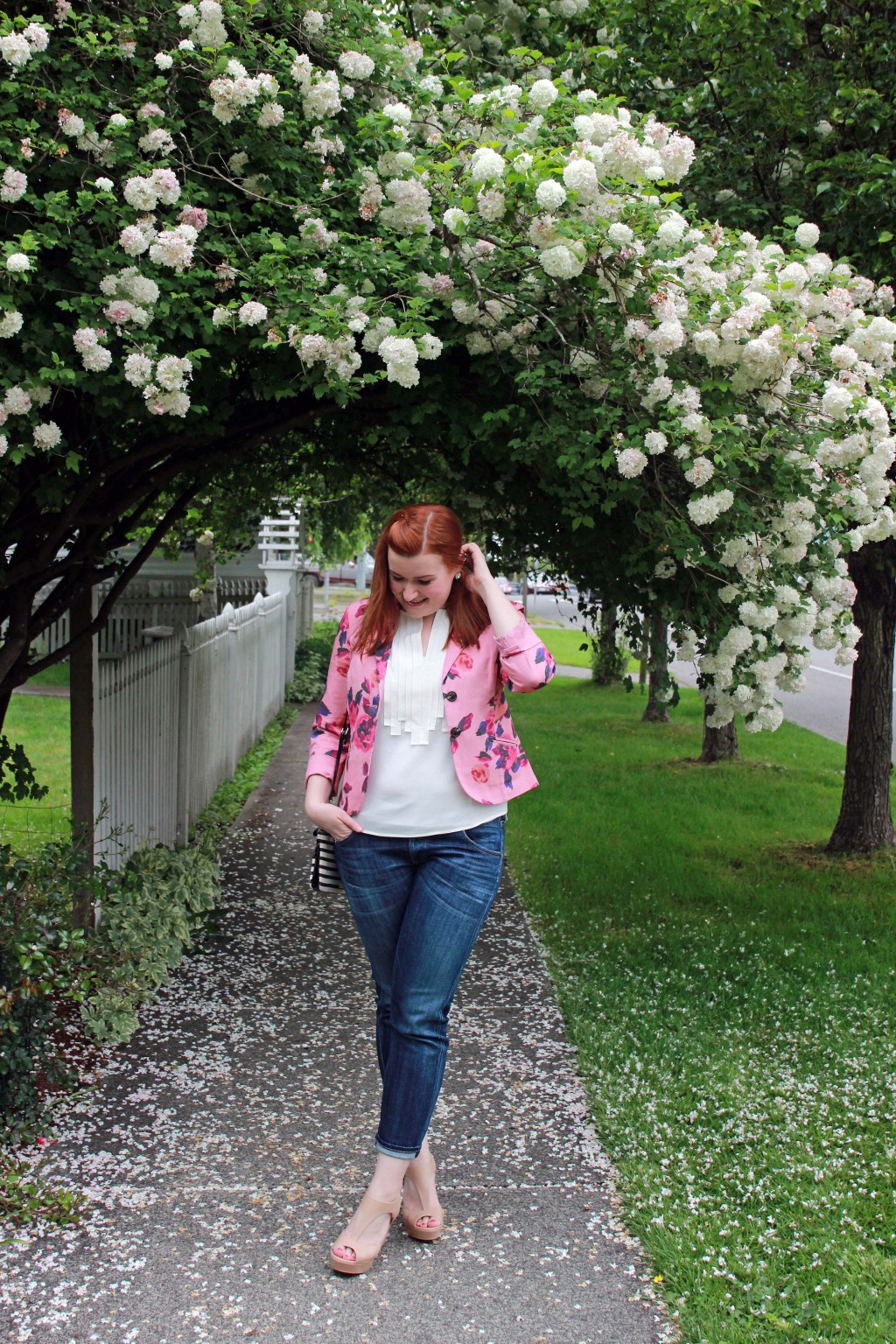 So what do you do when you've got a wardrobe full of clothes that no longer fit? You sell them on Poshmark, of course! I've been a long time seller on Poshmark, but I've really only been a very casual buyer. Over the last few months, I've started carefully curating picks and selecting items in brands and sizes that I know will fit me. This CAbi floral jacket is one of my favorite finds on Poshmark and I have been wearing it weekly with denim, pencil skirts, and slacks. If you haven't downloaded the Poshmark app yet, get going! Enter code HUCCP for a $5 credit!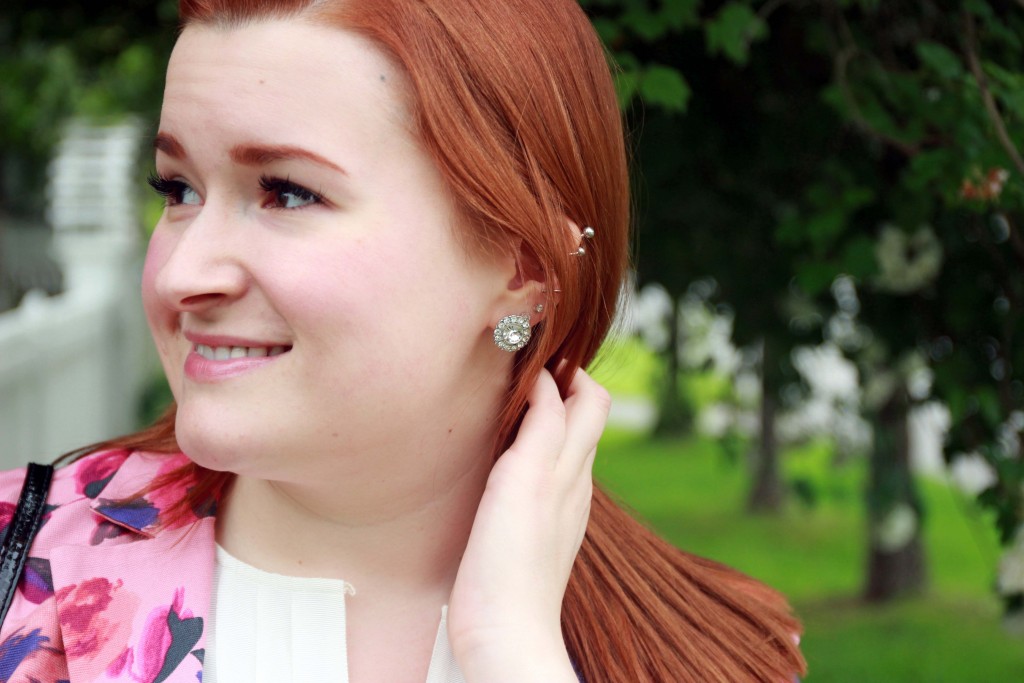 You're probably all aware of my jewelry obsession by now, but if you're not, let me enlighten you! It's basically my weakness; I can't stay away from a little sparkle and shine. I've found though, that sometimes I just want to try a few pieces out before totally committing and purchasing. Rocksbox has allowed me to try out new trends and pieces with no risk. I can keep them if I want and purchase at a discounted price, or I can send them back and get three new pieces in the mail to try out. These sparkly diamond studs were definitely keepers! If you haven't joined Rocksbox yet, use code allthingskatexoxo to get your first month free!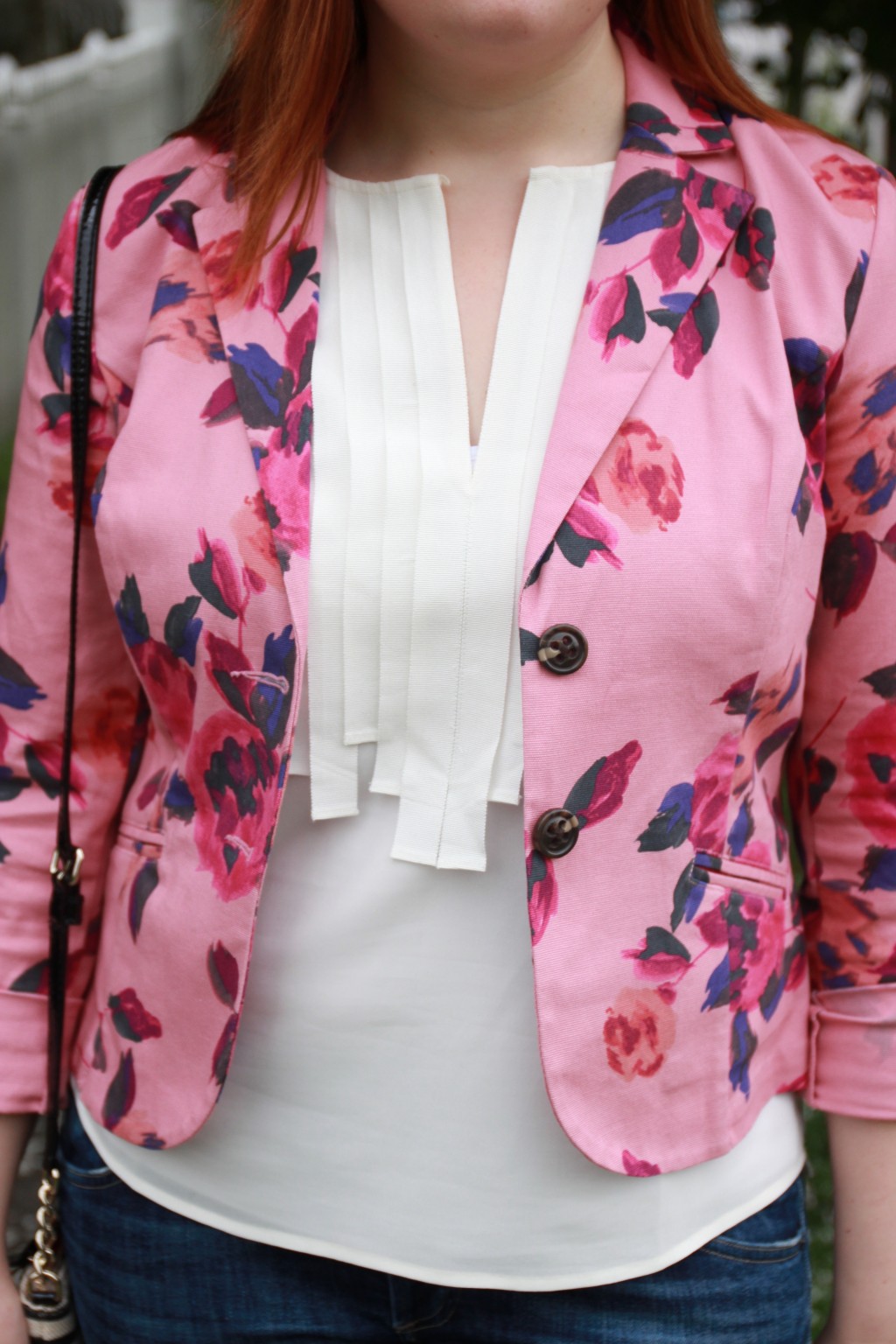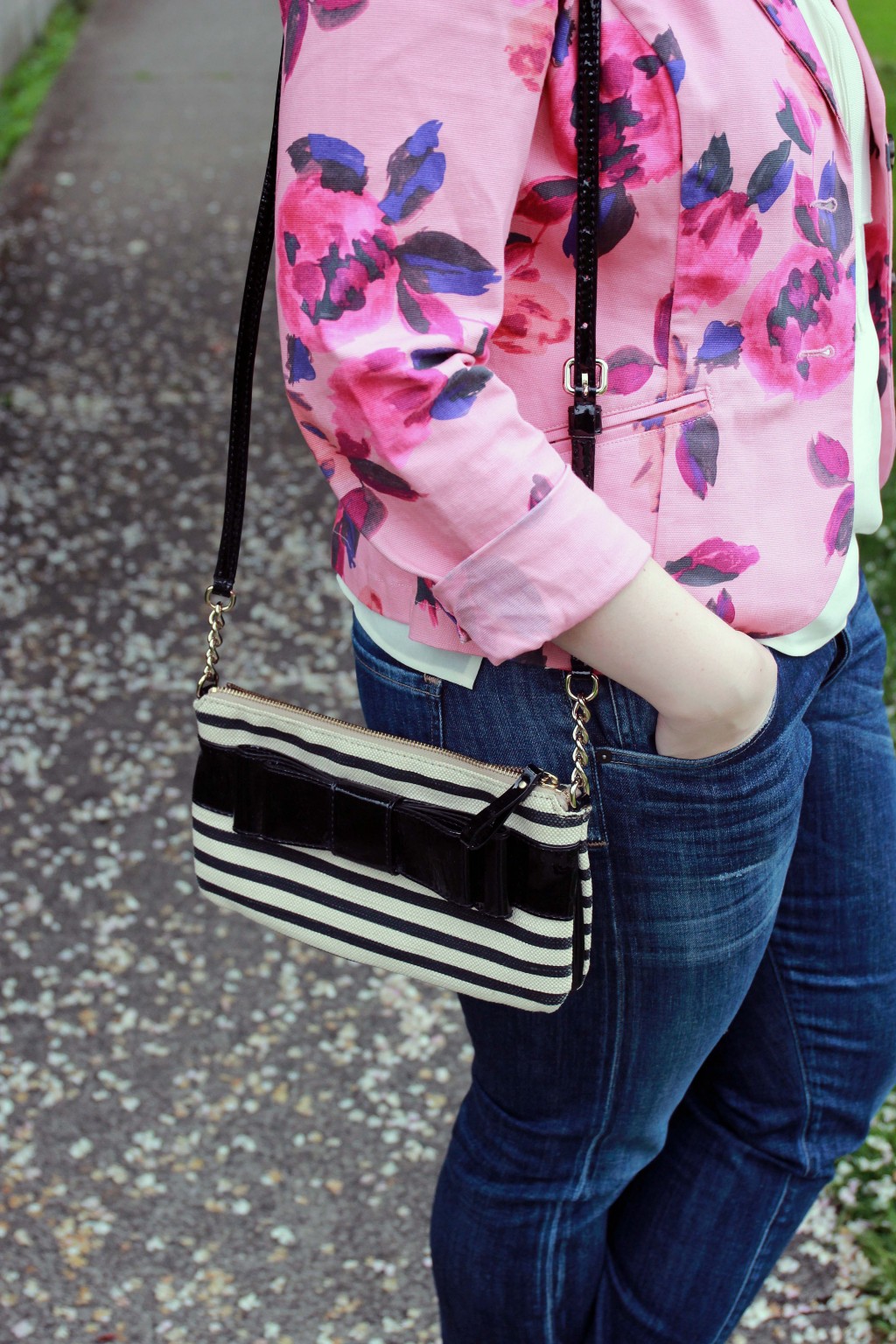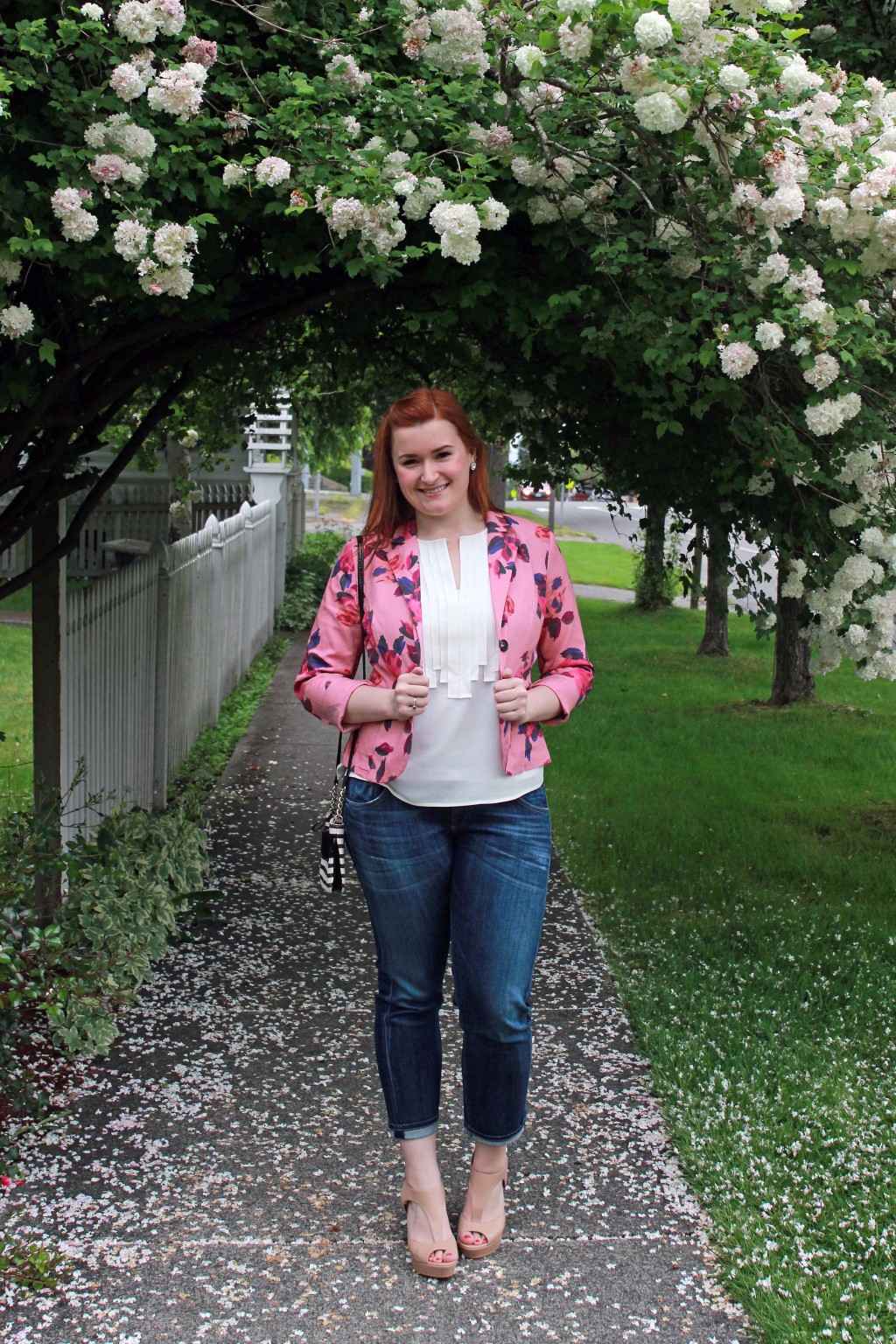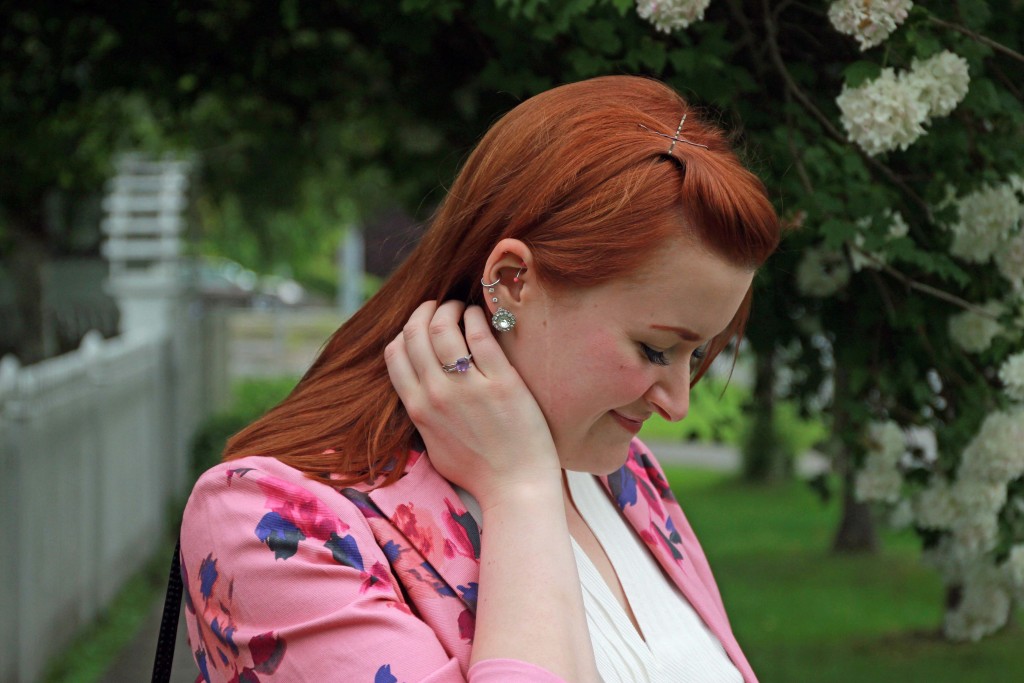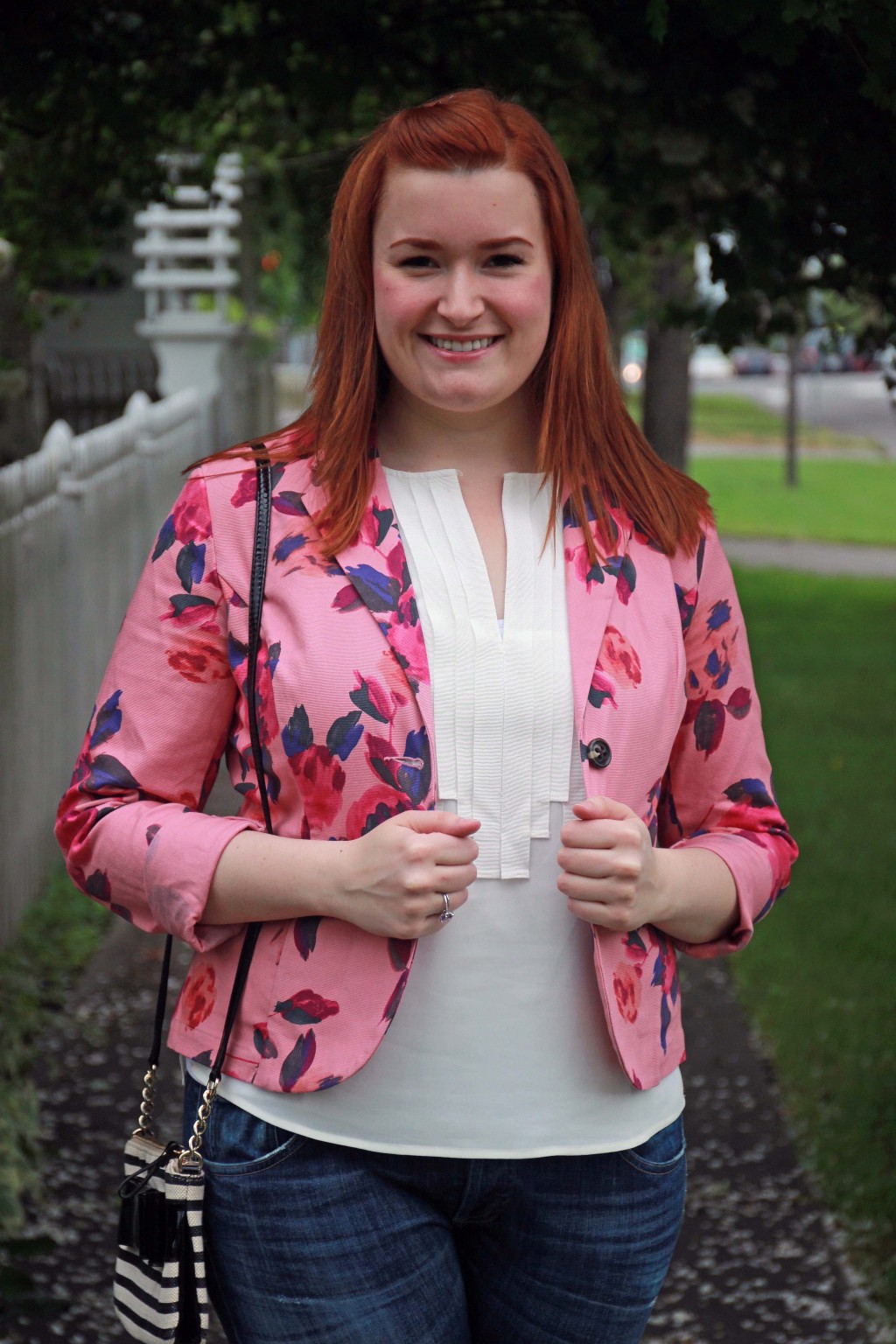 [shopsense shopsense_url="none" original_url="https://www.jcrew.com/AST/Navigation/Sale/AllProducts/PRD~C0463/C0463.jsp?Nbrd=J&Nloc=en_US&Nrpp=48&Npge=1&Ntrm=grosgrain&isSaleItem=false&color_name=IVORY&isFromSearch=true&isNewSearch=true&hash=row0″ save_to_store="false"]Top[/shopsense] // Jacket via Poshmark // [shopsense shopsense_url="none" original_url="http://shop.nordstrom.com/s/citizens-of-humanity-premium-vintage-emerson-crop-boyfriend-jeans-blue-ridge/3672726?origin=category-personalizedsort&contextualcategoryid=0&fashionColor=&resultback=569″ save_to_store="false"]Jeans[/shopsense] // Earrings c/o Rocksbox // Shoes // [shopsense shopsense_url="none" original_url="http://shop.nordstrom.com/s/kate-spade-new-york-fairmount-square-monday-crossbody-bag/3936352?origin=keywordsearch-personalizedsort&contextualcategoryid=0&fashionColor=Black%252F+Sandy+Beach&resultback=660″ save_to_store="true"]Bag (similar)[/shopsense]