We've Moved!
In case you're wondering where I've disappeared to, I promise you I have a good excuse! And here I am to fill you in on all the details.
Last October, Jon and I moved into a cute little rental house in Snohomish. Besides needing some minor work and updates, it was a great first place for us. But, you know how rentals are, and unfortunately we found out all too quickly that our landlord fit the stereotype of crazy. I'll spare you the details but suffice it to say, we knew we wouldn't be welcomed to renew our lease, and frankly, we didn't want too.
By January, we knew we had to find another place to live before our lease was up in May. I'm really picky about where I live (surprise), but Jon is pretty easy going. We had already fallen in love with the city of Snohomish (one of the top 10 coolest small towns in America!), had made friends here, and knew we wanted to stay in the area.
Since we're both planners, we had to start thinking about our next move immediately. To say it's been stressing me out for the past four or so months is a huge understatement. We started looking around for another rental but, you guys, it's so difficult to find a decently priced rental these days! Plus, we'd already had such a bad experience renting, we weren't exactly looking forward to doing that again. So that's when we got this crazy idea to buy a house…
It's always been my dream, and as it turns out, Jon's dream as well, to own a historic home. Just about the time we were realizing we'd need a new place to live, a beautiful historic home went on the market in Snohomish, two blocks from our rental. We stopped and looked at it, and were in awe of its beauty but never thought it could be ours. We would continue to drive past it and watch it from a distance (sorry if this is sounding creepy, Neil & Tally). It would be the topic of conversation over and over again…
Fast forward to mid-April, and that beautiful house was still on the market. The price was at a point we were comfortable with and so we bit the bullet and put in an offer! I swear I didn't sleep for those first 24 hours and once the offer was accepted, for the next 45 days I did nothing but say: I got my house!
Of course, the buying process, and just moving in general is so stressful, but I'm back now and I can't wait to share with you the details of our house as we get settled!
But anyways, meet our home!
The Goodrich House
1898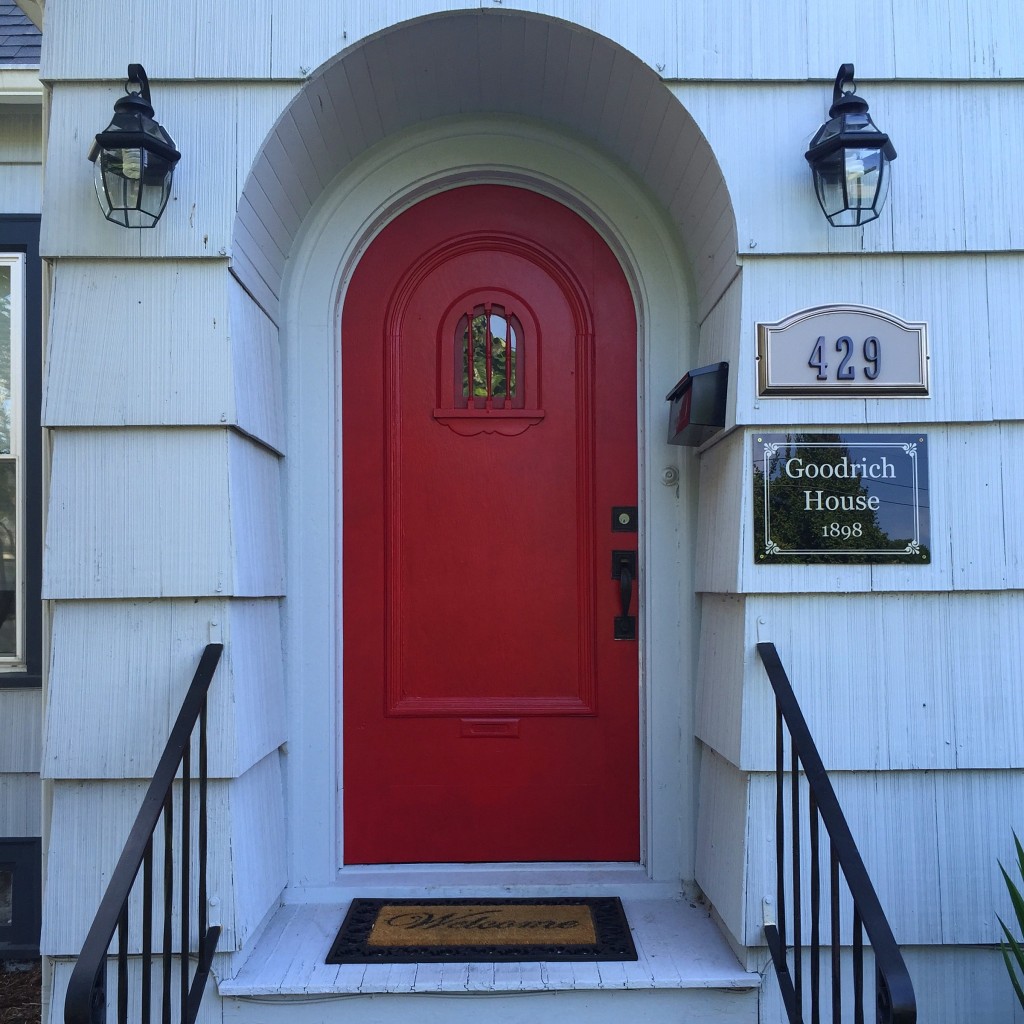 The Goodrich House is a stunning Tudor Revival Style home built in 1898. It's named after Laura Elizabeth Goodrich, who, along with her husband, built the home just as the city of Snohomish was being established. The Goodrich House has doubled and tripled in size in the 100+ years she's been standing. The previous owners had lovingly restored the home and brought her back to full grandeur before deciding to move onto a 52′ sailboat and sail the world. If these walls could talk, they would surely be able to share many stories.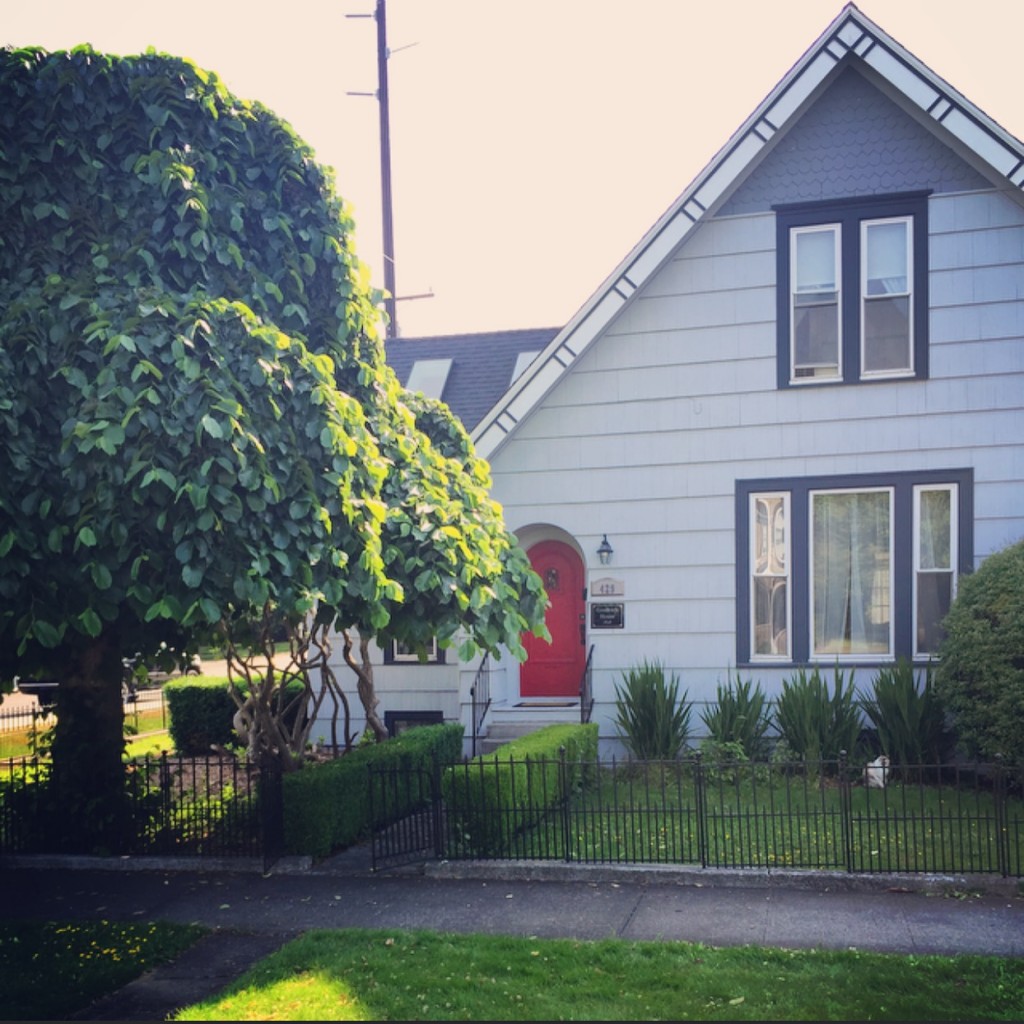 We're already making many memories of our own here, and we cannot wait to make many more. Our first night was already an adventure and I've been sharing a few sneak peeks of the house on my Instagram. I can't wait to get settled in and share the rooms and all its old-home-quirkiness!