2015 Best of 425
I'm humbled to share that All Things Kate has been voted "Best Fashion Blog" in 425 Magazine's 2015 "Best of 425" for the third consecutive year!
It's crazy to think of the last three years of blogging and how All Things Kate has grown and changed right alongside me. From being completely fashion-focused to including my thoughts on body image, and now my personal health and fitness journey, I am honored that so many readers have continued to come back to my blog and follow along! Without your support and readership, as well as friendly emails, comments, and tweets, my blog would not be what it is today!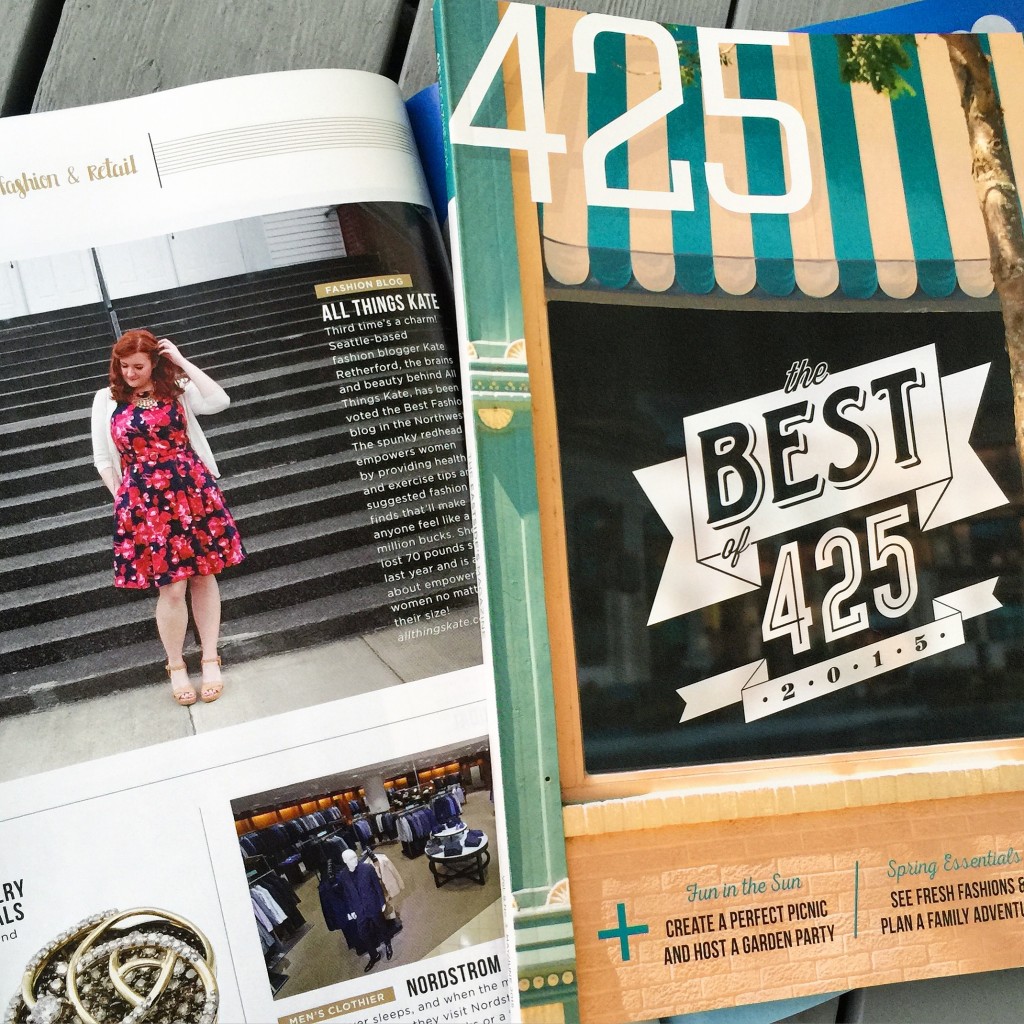 Receiving the award this year was even more special for me as I was able to attend the Best of 425 party with my web developer, designer, photographer, and proofreader. Also, and more commonly known as, my boyfriend, Jon. In previous years, he hasn't been able to attend as he'd been studying in Germany and Norway, so I guess that was a good excuse! I definitely don't give him enough credit for ALL that he does for me and for us.
We even got to take a photo with the award, and even though I think I look just as awkward as in previous years. I think I have a good excuse this time – I'd traveled back from Texas for a work trip and had been up for about 20 hours by the time this photo was taken!
Thanks again for your continued support of All Things Kate!