Peaches 'n' Cream
Happy spring! Okay, so I know it's not technically the first day of spring, but with Daylight Savings Time, the sun shining, and the birds chirping, it's clear – spring is the air!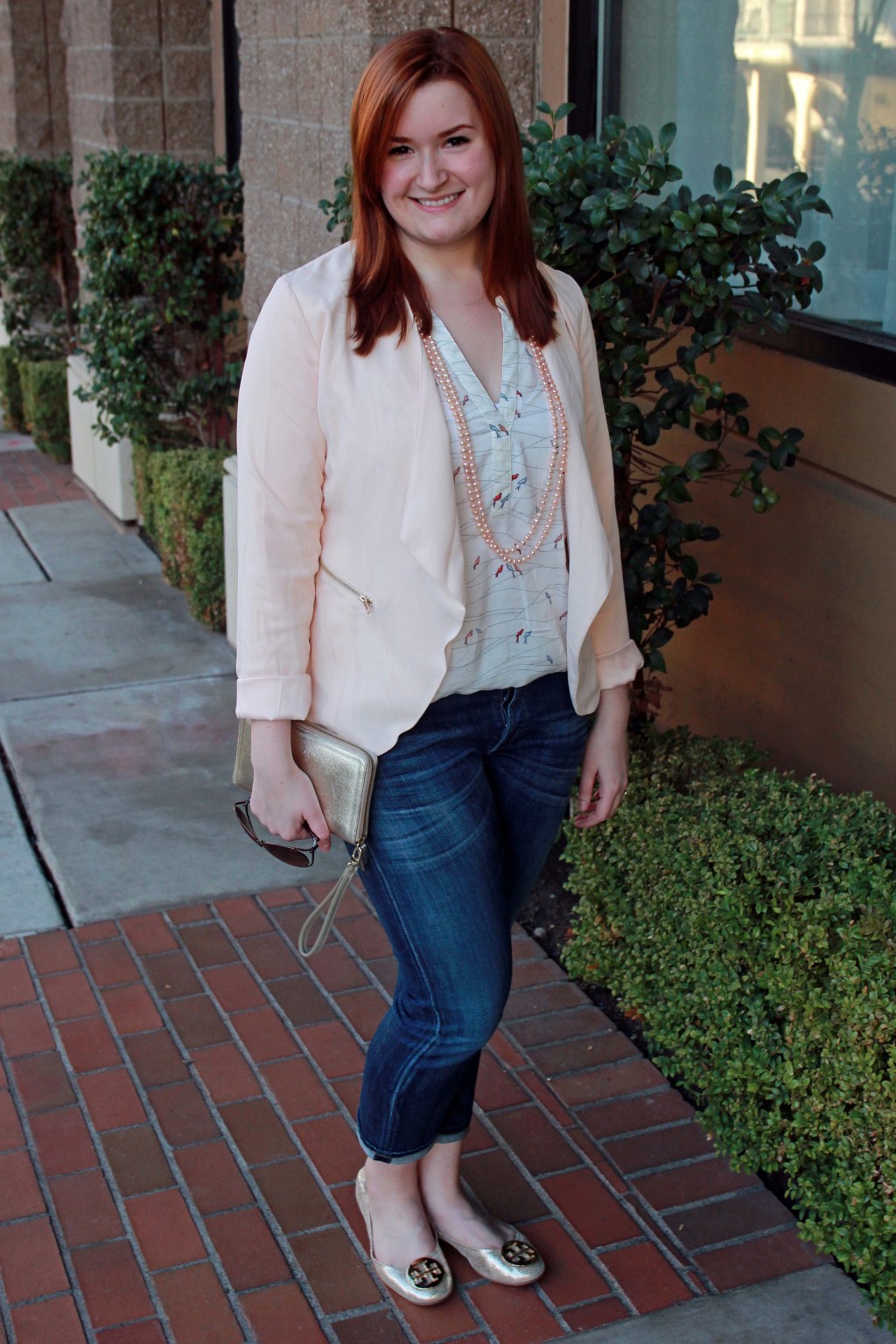 I'm really excited for spring this year. I've made so many changes in my life over the past few months that spring seems like the perfect time to make a few more changes and re-energize with spring cleaning.
So I finally did it – I cut my hair. I decided it was time to say goodbye and chop off the extra length that was weighing me down. It's been years since my hair was this short but it's been a really fun change and, with all the changes that I've been through, it was sort of therapeutic.
My body has also changed so much that I've had to start reinvesting in my wardrobe here and there. While I've been trying to be good and thrift as I'm going through these shrinking stages, sometimes a trip to Nordstrom is just what the doctor ordered! I've been obsessed with this top and jacket combo since purchasing. The peaches and cream colors are so happy, fresh, and clean for spring! I've been pairing it with skirts and slacks for work and denim on the weekends.  Likewise, these jeans have been in heavy rotation in my closet. They're perfect for dressing up or down and so comfortable!
I can't believe how much has changed since I started Core Program last May. I'll be back with an update soon on my progress, but while you wait for that, check out these photos of me from this time last year – I'm like a completely different woman!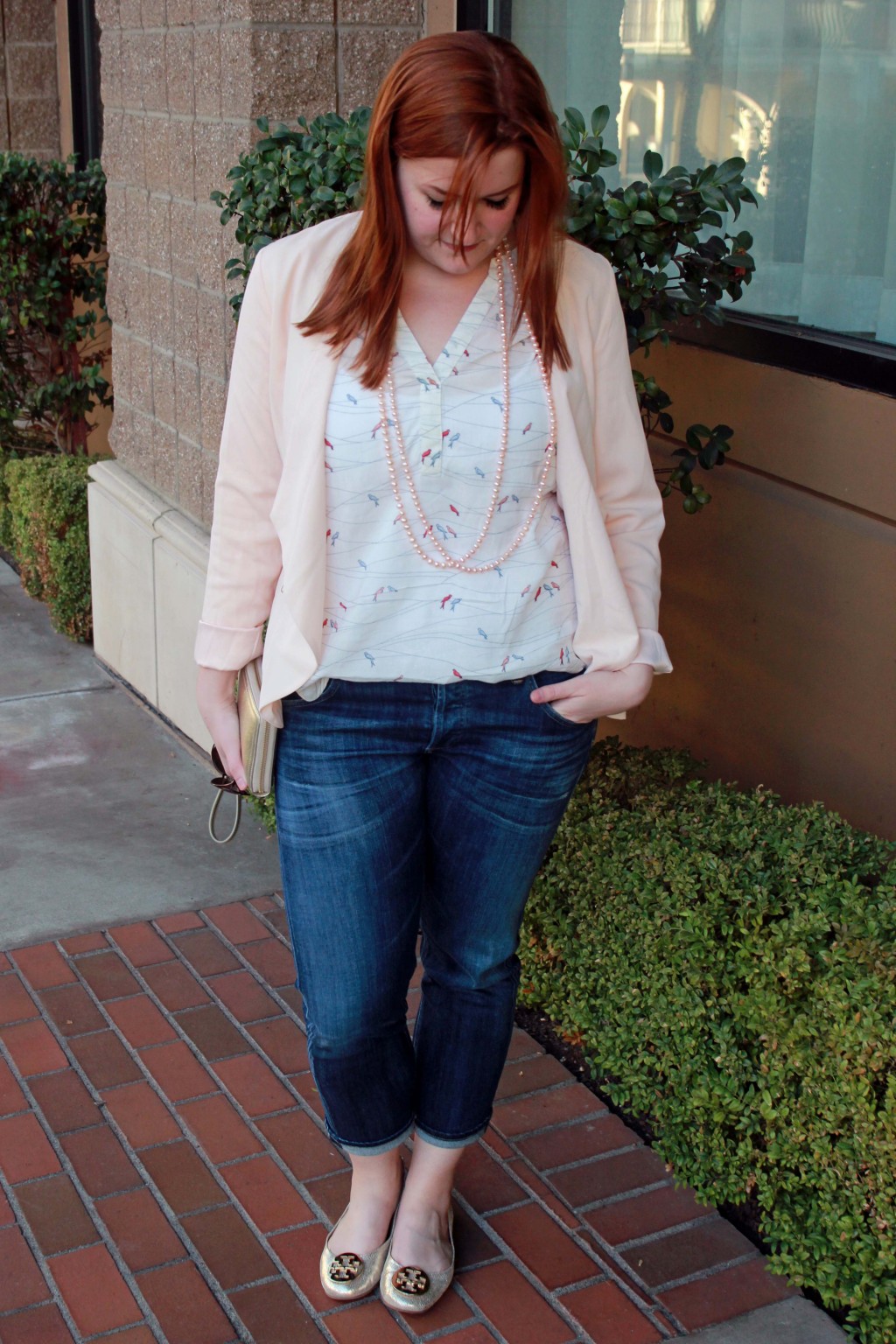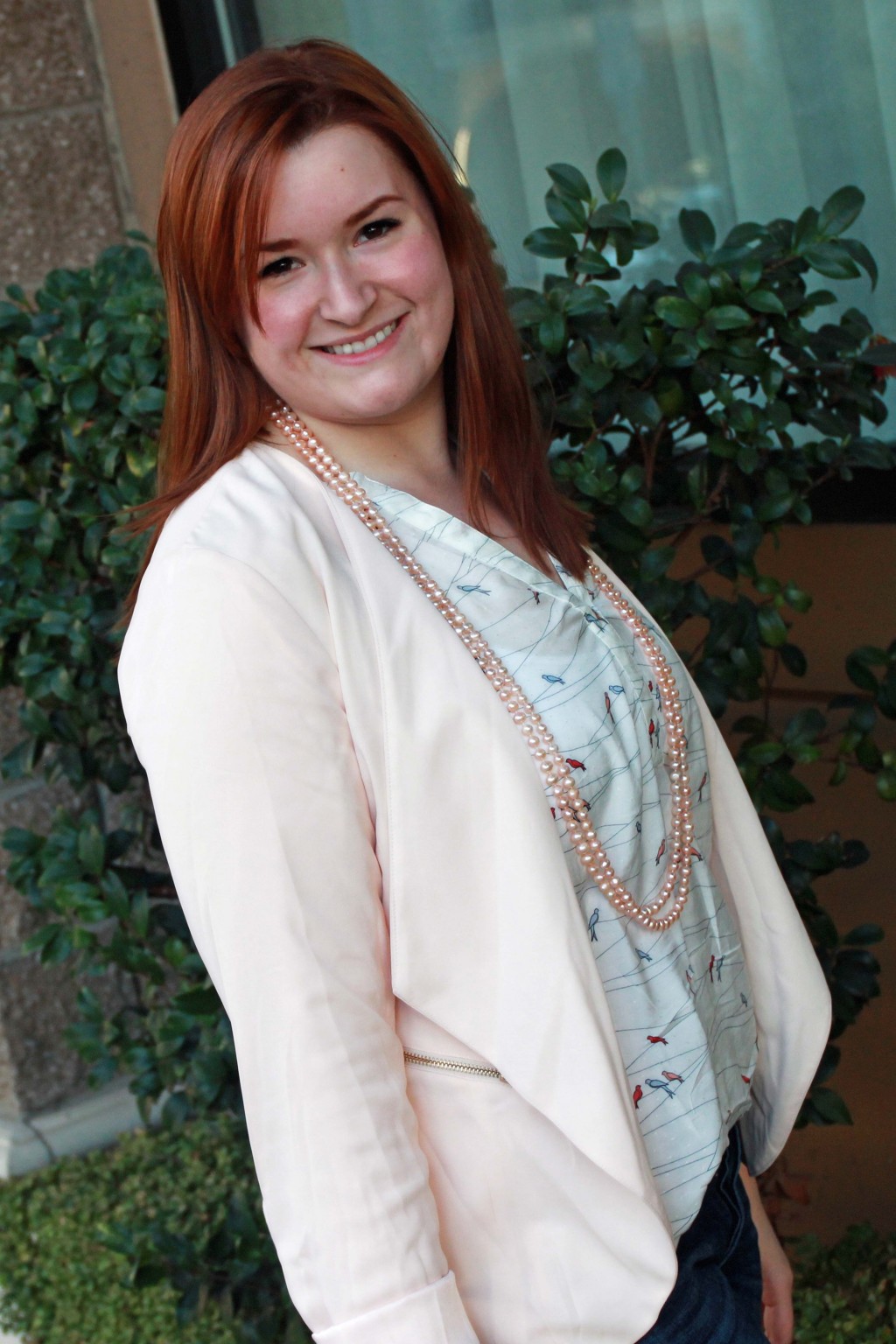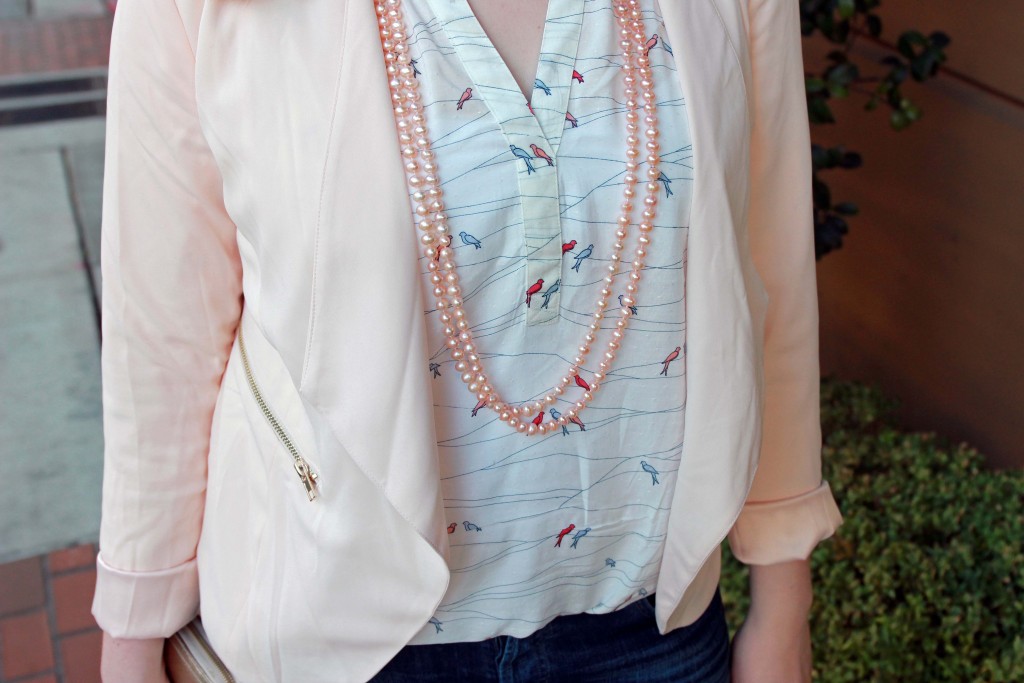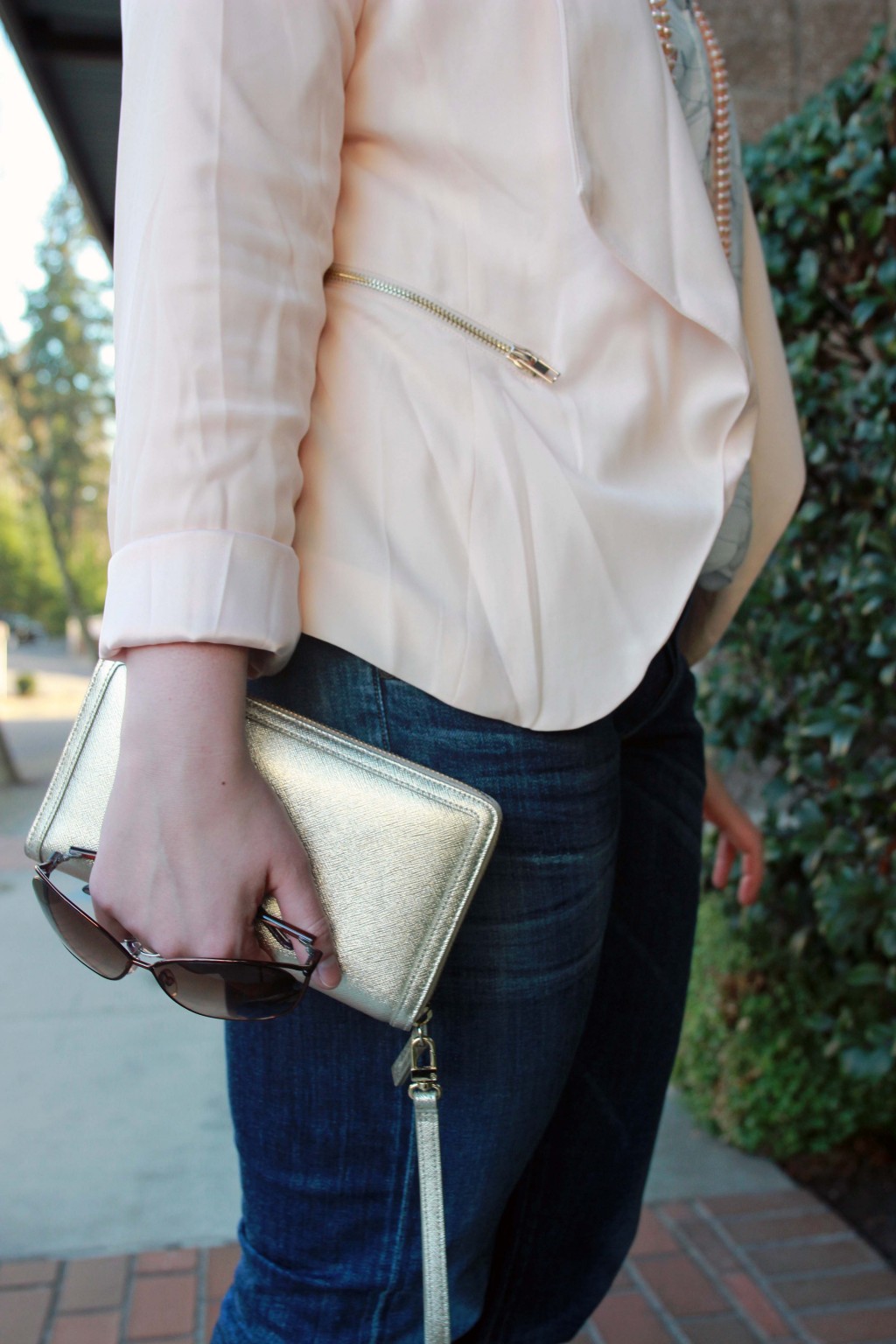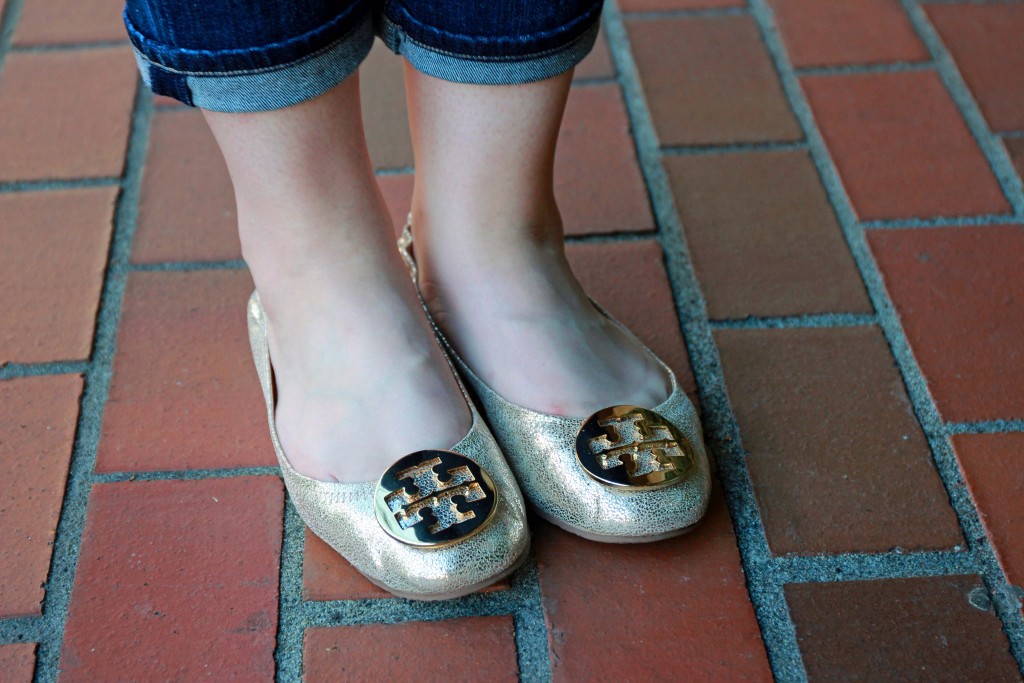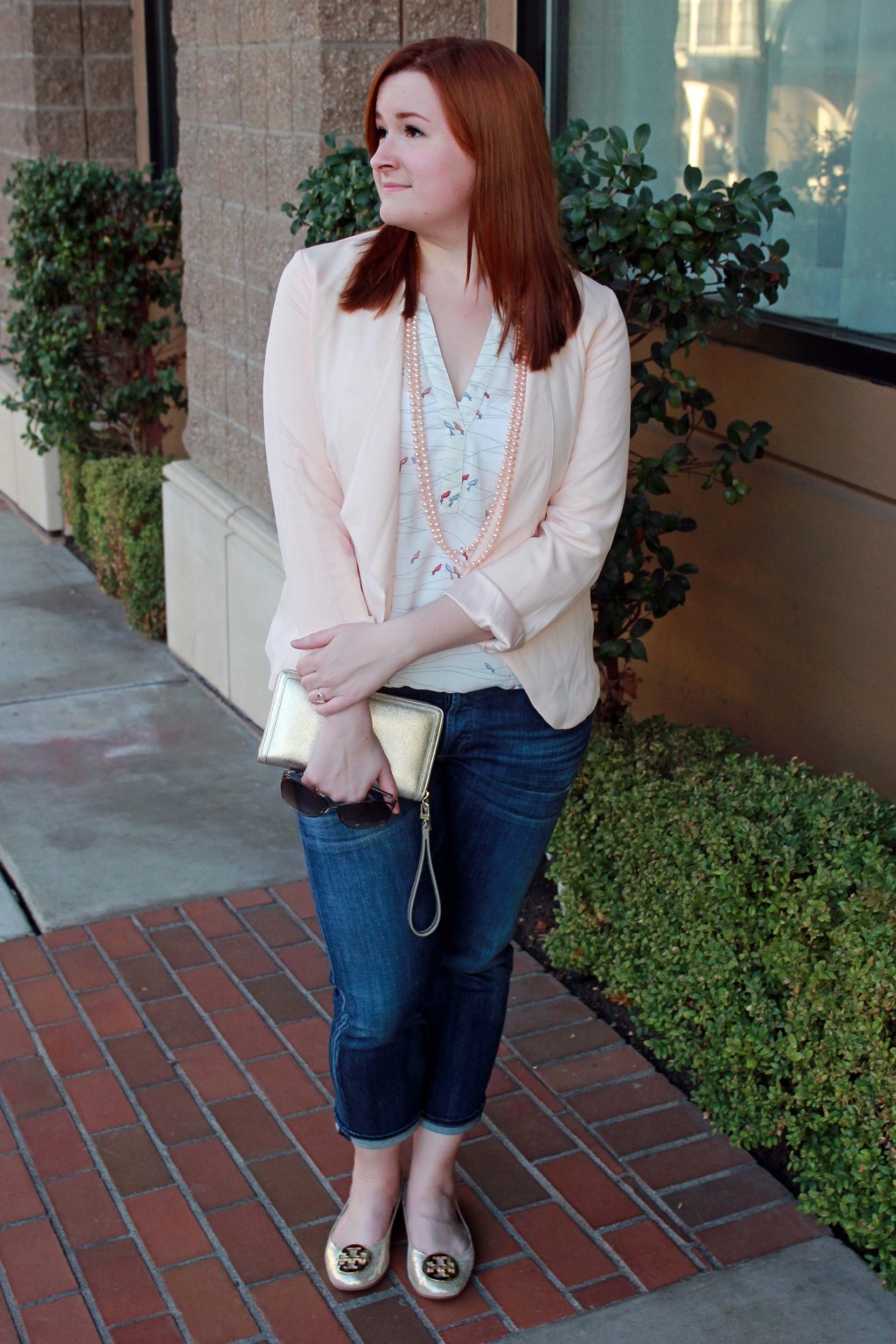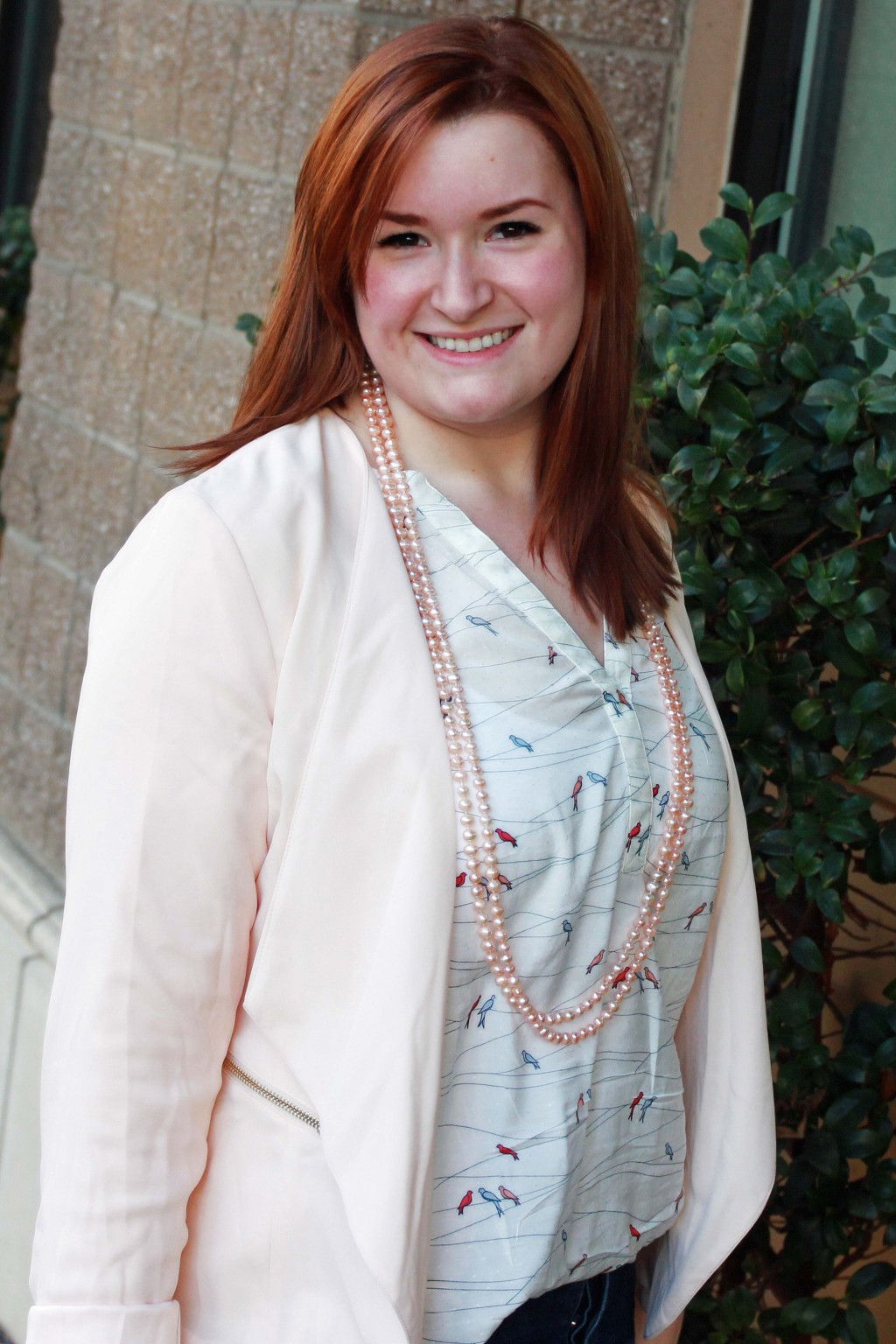 [shopsense shopsense_url="http://api.shopstyle.com/action/apiVisitRetailer?id=470877648&pid=uid4644-9454262-43″ original_url="http://shop.nordstrom.com/s/elodie-drapey-zip-blazer-juniors/3941747?origin=category-personalizedsort&contextualcategoryid=0&fashionColor=BLUSH&resultback=1918″ save_to_store="true"]Jacket[/shopsense] // [shopsense shopsense_url="http://api.shopstyle.com/action/apiVisitRetailer?id=471026011&pid=uid4644-9454262-43″ original_url="http://shop.nordstrom.com/s/hinge-henley-top/3944644?origin=category-personalizedsort&contextualcategoryid=0&fashionColor=&resultback=1128″ save_to_store="true"]Top[/shopsense] // [shopsense shopsense_url="http://api.shopstyle.com/action/apiVisitRetailer?id=444764694&pid=uid4644-9454262-43″ original_url="http://shop.nordstrom.com/s/citizens-of-humanity-premium-vintage-emerson-crop-boyfriend-jeans-blue-ridge/3672726?origin=category-personalizedsort&contextualcategoryid=0&fashionColor=&resultback=393″ save_to_store="true"]Jeans[/shopsense] // Shoes ([shopsense shopsense_url="http://api.shopstyle.com/action/apiVisitRetailer?id=463190670&pid=uid4644-9454262-43″ original_url="http://www1.bloomingdales.com/shop/product/tory-burch-logo-ballet-flats-reva-metallic?ID=1117968&pla_country=US&cm_mmc=Google-PLA-ADC-_-GS-Women%2527s%2520Shoes-_-Tory%2520Burch-_-887712897858USA&CAWELAID=120156070000405516&CAGPSPN=pla&catargetid=120156070000241273&cadevice=c" save_to_store="true"]similar in rose gold[/shopsense]) // Necklace ([shopsense shopsense_url="http://api.shopstyle.com/action/apiVisitRetailer?id=202149834&pid=uid4644-9454262-43″ original_url="http://shop.nordstrom.com/s/nordstrom-10mm-glass-pearl-extra-long-strand-necklace/2925931?origin=category-personalizedsort&contextualcategoryid=0&fashionColor=&resultback=8367″ save_to_store="true"]similar[/shopsense]) // Wallet ([shopsense shopsense_url="http://api.shopstyle.com/action/apiVisitRetailer?id=468405991&pid=uid4644-9454262-43″ original_url="http://shop.nordstrom.com/s/halogen-za-zip-around-leather-wallet/3856413?origin=category-personalizedsort&contextualcategoryid=0&fashionColor=&resultback=786″ save_to_store="true"]similar[/shopsense]) // Sunglasses ([shopsense shopsense_url="http://api.shopstyle.com/action/apiVisitRetailer?id=348978478&pid=uid4644-9454262-43″ original_url="http://shop.nordstrom.com/s/tom-ford-63mm-oversized-sunglasses/3339139?origin=keywordsearch-personalizedsort&contextualcategoryid=0&fashionColor=Shiny+Brown%252F+Brown+Gradient&resultback=890″ save_to_store="true"]similar[/shopsense])