What season is it?
It's March, but what season is it really? In the mornings with the birds chirping it feels like spring, during the day with the bright sun it feels like summer and in the evenings, when the temperature drops near freezing, it feels like winter! I don't know how to dress because one minute I'm freezing and the next minute I'm warm, then back to freezing. REPEAT.
But… I really shouldn't be complaining when my East Coast friends are suffering through much worse!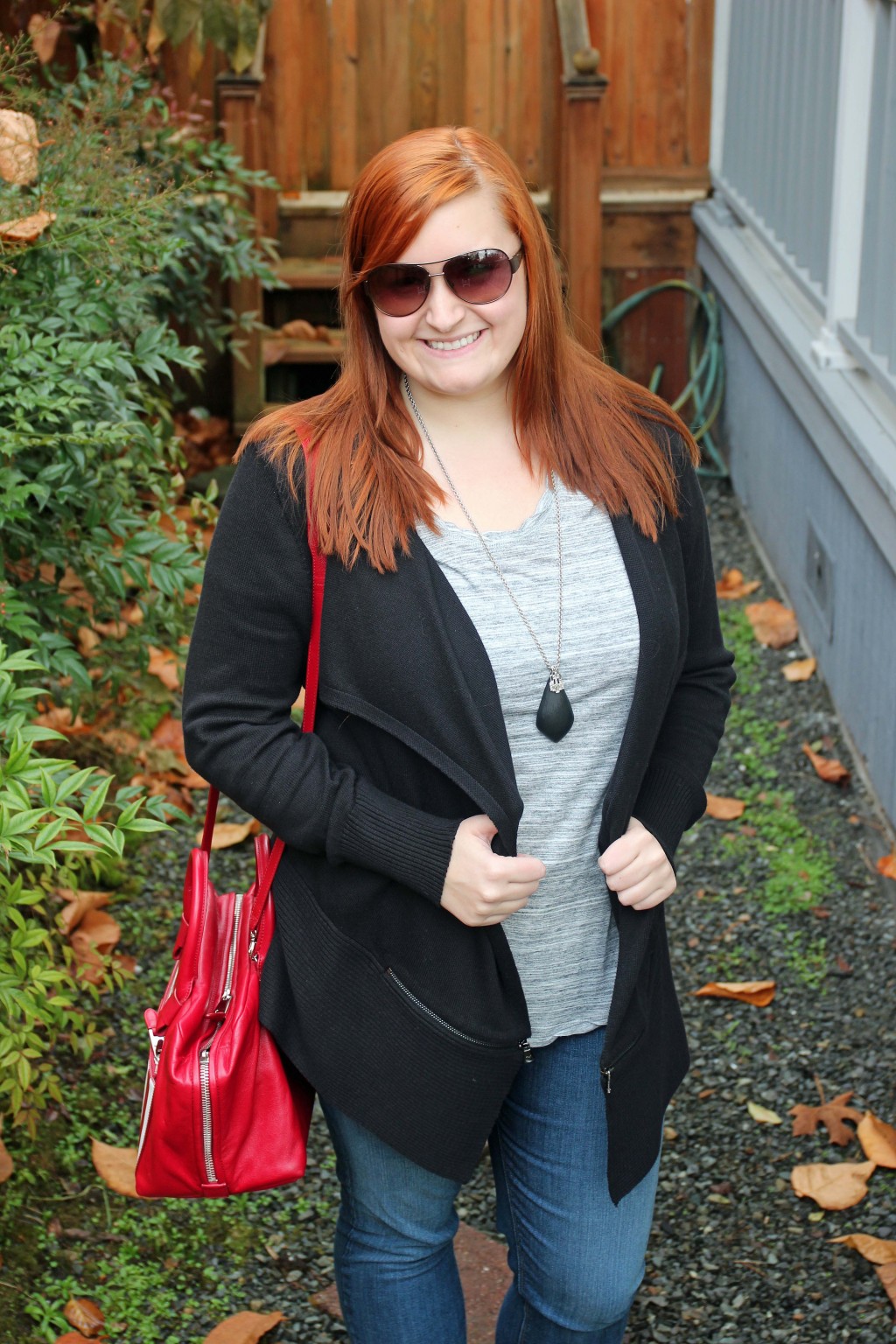 So, in an attempt to deal with our weird weather, I've pretty much pulled from all segments of my closet to build outfits that can accommodate all types of weather: lightweight tops (spring), heavy sweaters (winter), skinny jeans and booties (fall), and of course, sunglasses (summer). Mix them all together, and here's the look!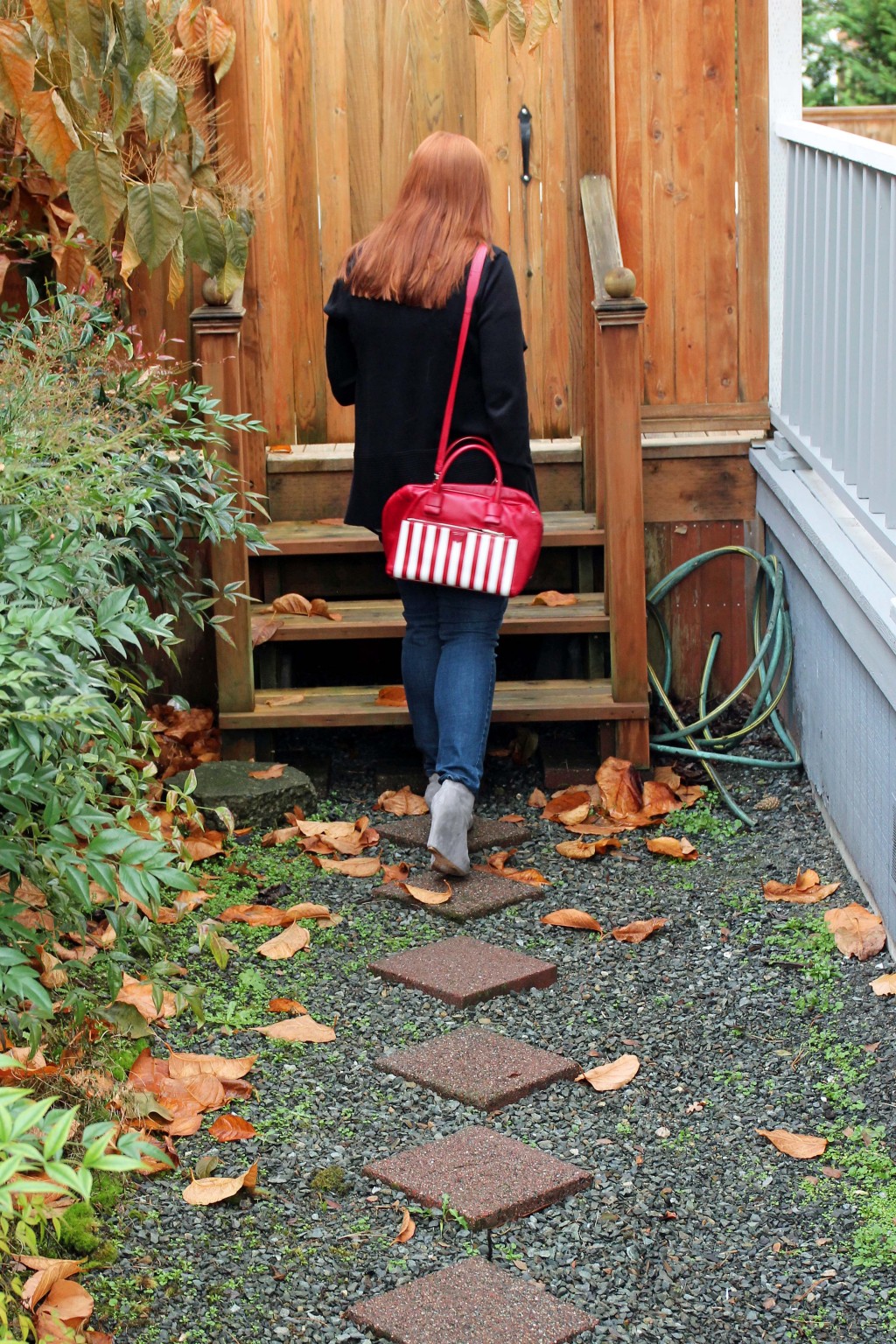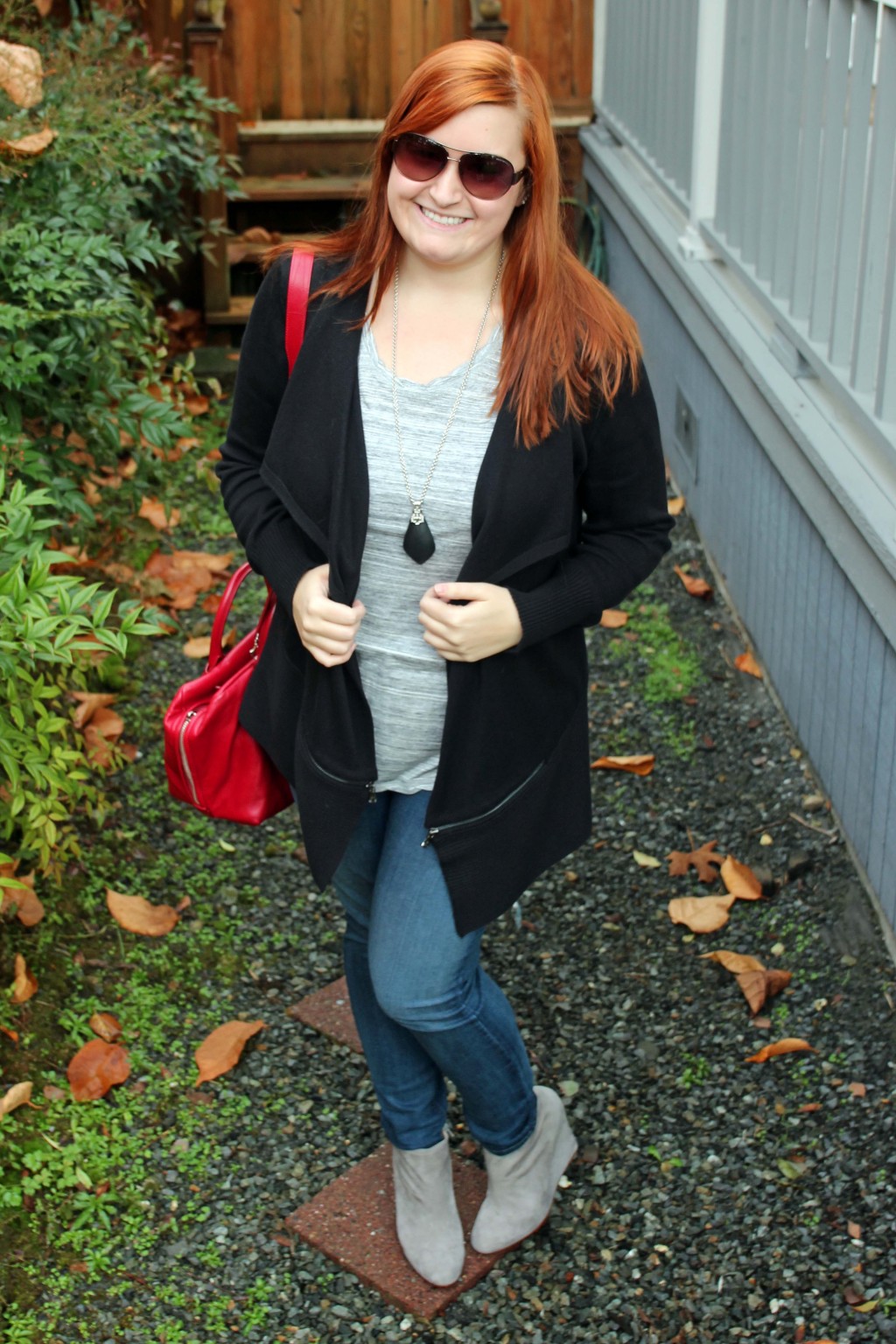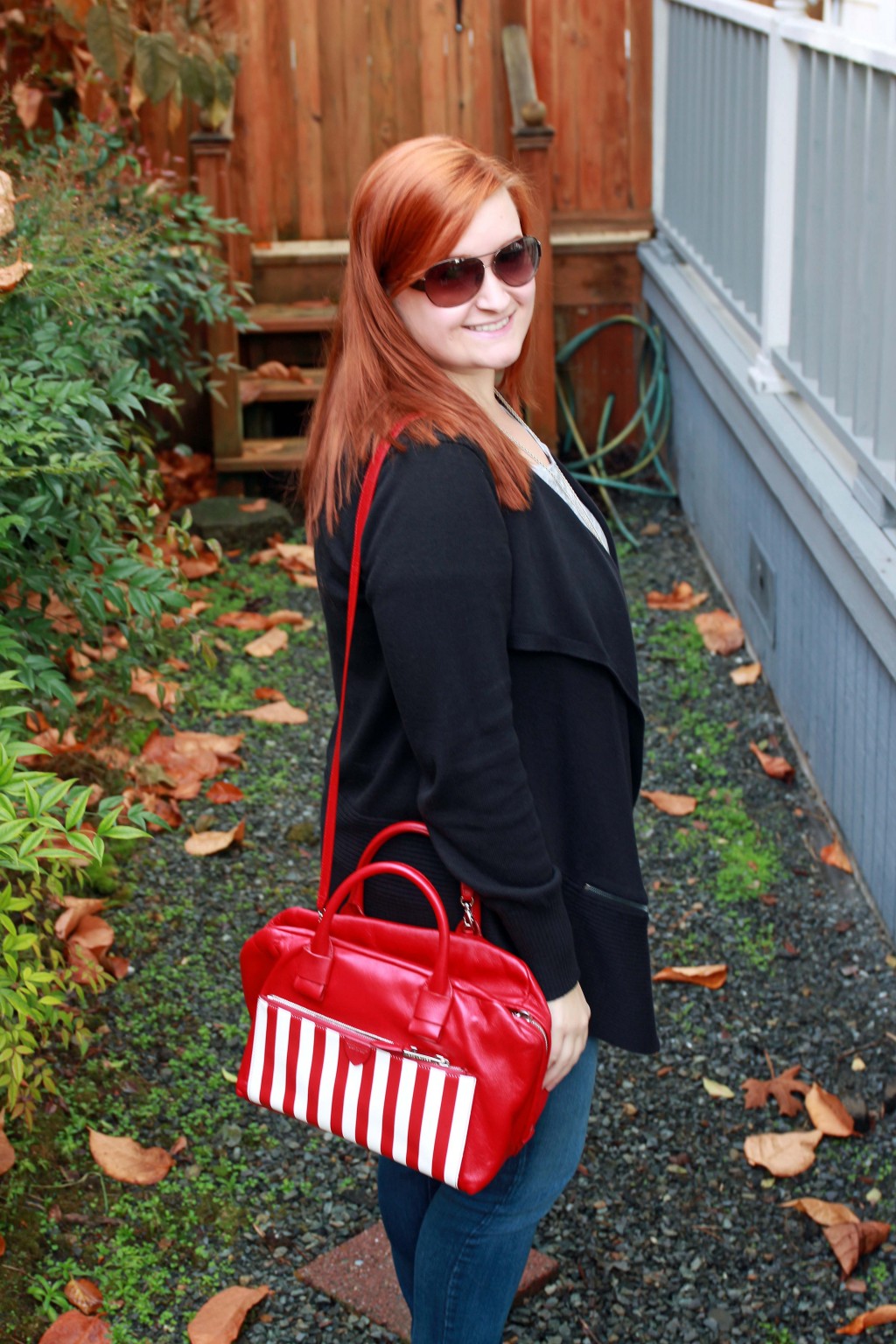 [shopsense shopsense_url="http://api.shopstyle.com/action/apiVisitRetailer?id=459537634&pid=uid4644-9454262-43″ original_url="http://shop.nordstrom.com/s/halogen-scoop-neck-long-tee-regular-petite/3726375?origin=category-personalizedsort&contextualcategoryid=0&fashionColor=GREY+EBONY&resultback=1928″ save_to_store="true"]Top (similar)[/shopsense] // [shopsense shopsense_url="http://api.shopstyle.com/action/apiVisitRetailer?id=466073450&pid=uid4644-9454262-43″ original_url="http://shop.nordstrom.com/s/nydj-hooded-cardigan/3838717?origin=category-personalizedsort&contextualcategoryid=0&fashionColor=BLACK%252F+DARK+HEATHER+GREY&resultback=9475″ save_to_store="true"]Sweater (similar)[/shopsense] // [shopsense shopsense_url="http://api.shopstyle.com/action/apiVisitRetailer?id=463465147&pid=uid4644-9454262-43″ original_url="http://shop.nordstrom.com/s/marc-jacobs-small-incognito-leather-satchel/3884692?origin=keywordsearch-personalizedsort&contextualcategoryid=0&fashionColor=LIGHT+GREY+WITH+DEEP+GOLD&resultback=347″ save_to_store="true"]Bag (similar)[/shopsense] // [shopsense shopsense_url="http://api.shopstyle.com/action/apiVisitRetailer?id=472269293&pid=uid4644-9454262-43″ original_url="http://shop.nordstrom.com/s/paige-denim-verdugo-ultra-skinny-jeans-lex/3966621?origin=category-personalizedsort&contextualcategoryid=0&fashionColor=&resultback=1496″ save_to_store="true"]Jeans[/shopsense] // [shopsense shopsense_url="http://api.shopstyle.com/action/apiVisitRetailer?id=460179910&pid=uid4644-9454262-43″ original_url="http://shop.nordstrom.com/s/klub-nico-zale-leather-bootie-women/3780369?origin=category-personalizedsort&contextualcategoryid=0&fashionColor=&resultback=5089″ save_to_store="true"]Booties (similar)[/shopsense] // [shopsense shopsense_url="http://api.shopstyle.com/action/apiVisitRetailer?id=81452536&pid=uid4644-9454262-43″ original_url="http://shop.nordstrom.com/s/tom-ford-miranda-68mm-open-temple-metal-sunglasses/3056766?origin=keywordsearch-personalizedsort&contextualcategoryid=0&fashionColor=Shiny+Rose+Gold&resultback=0″ save_to_store="false"]Sunglasses (similar)[/shopsense] // [shopsense shopsense_url="http://api.shopstyle.com/action/apiVisitRetailer?id=465540783&pid=uid4644-9454262-43″ original_url="http://shop.nordstrom.com/s/alexis-bittar-lucite-encrusted-pendant-necklace/3922654?origin=category-personalizedsort&contextualcategoryid=0&fashionColor=Ivory&resultback=2881″ save_to_store="true"]Necklace (similar)[/shopsense]