Polka Dots at the Office
For those of you that don't know, I'm just a blogger by nights and weekends. I have a day job that pays the bills but also requires me to dress nicely and office appropriate. Especially in the winter I can find myself getting into a slump of black slacks with a boring top, so this winter I've been challenging myself to step up my workwear game!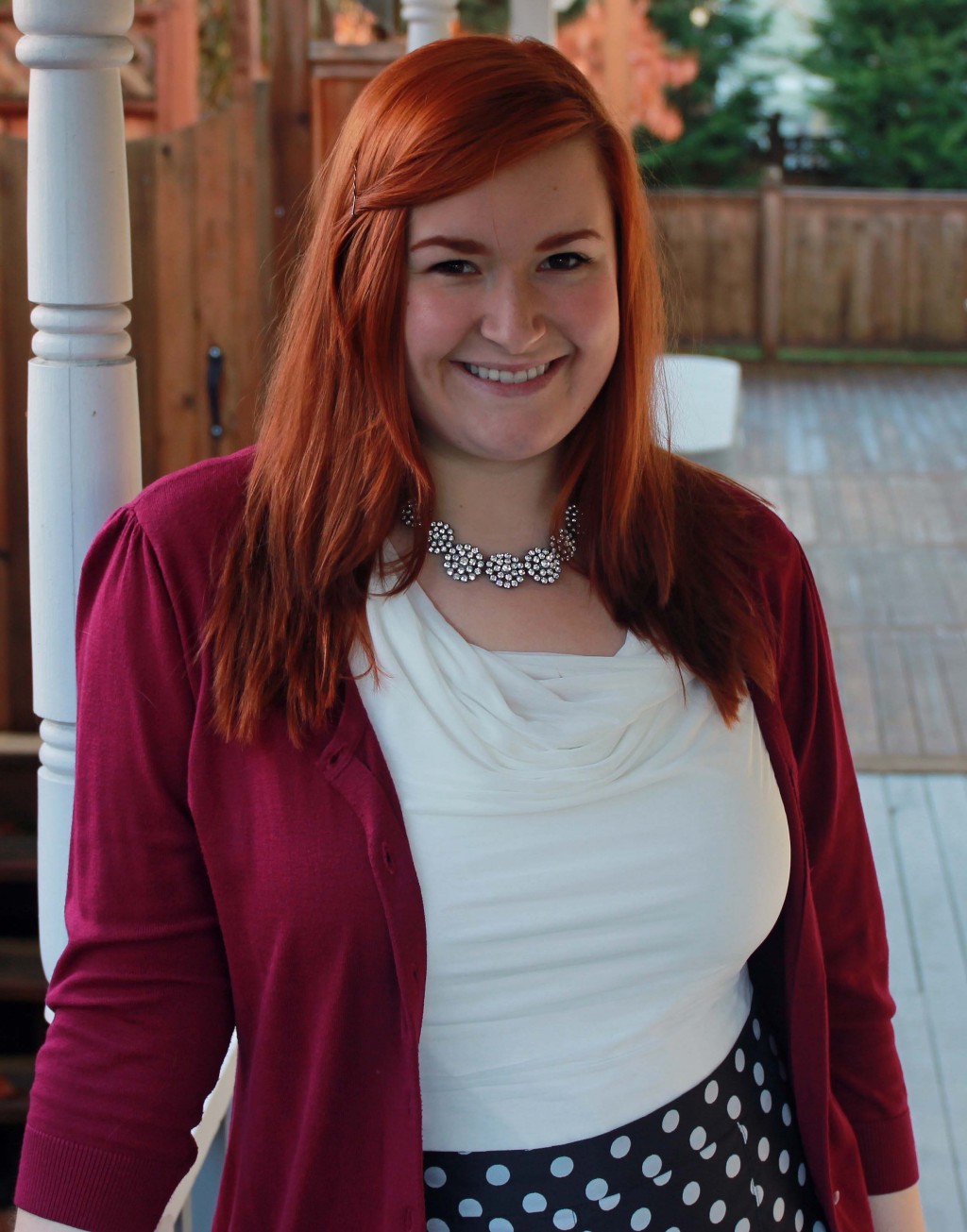 Alright so this winter you probably wouldn't really know it's winter here in the great Pacific Northwest. It's been unseasonably warm and sunny but nonethless it's still winter which means shorter days and crisper temperatures, and in style-land that translates to deeper hues, metallics, and rich materials. For the office, finding appropriate prints can be a challenge, but this lovely little polka dot number fit the bill! It's a great piece and will be easy to swap out different colored sweaters throughout the season.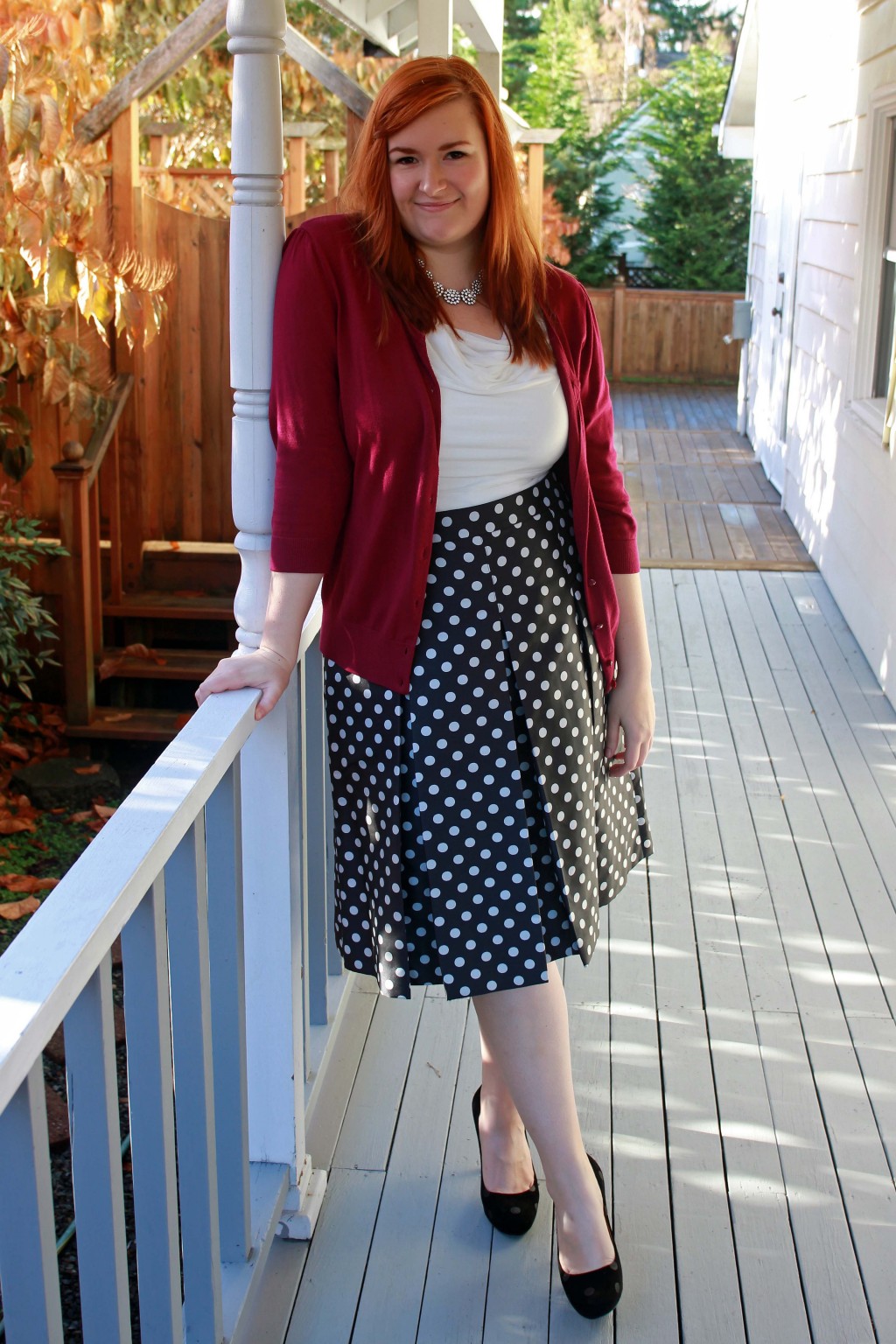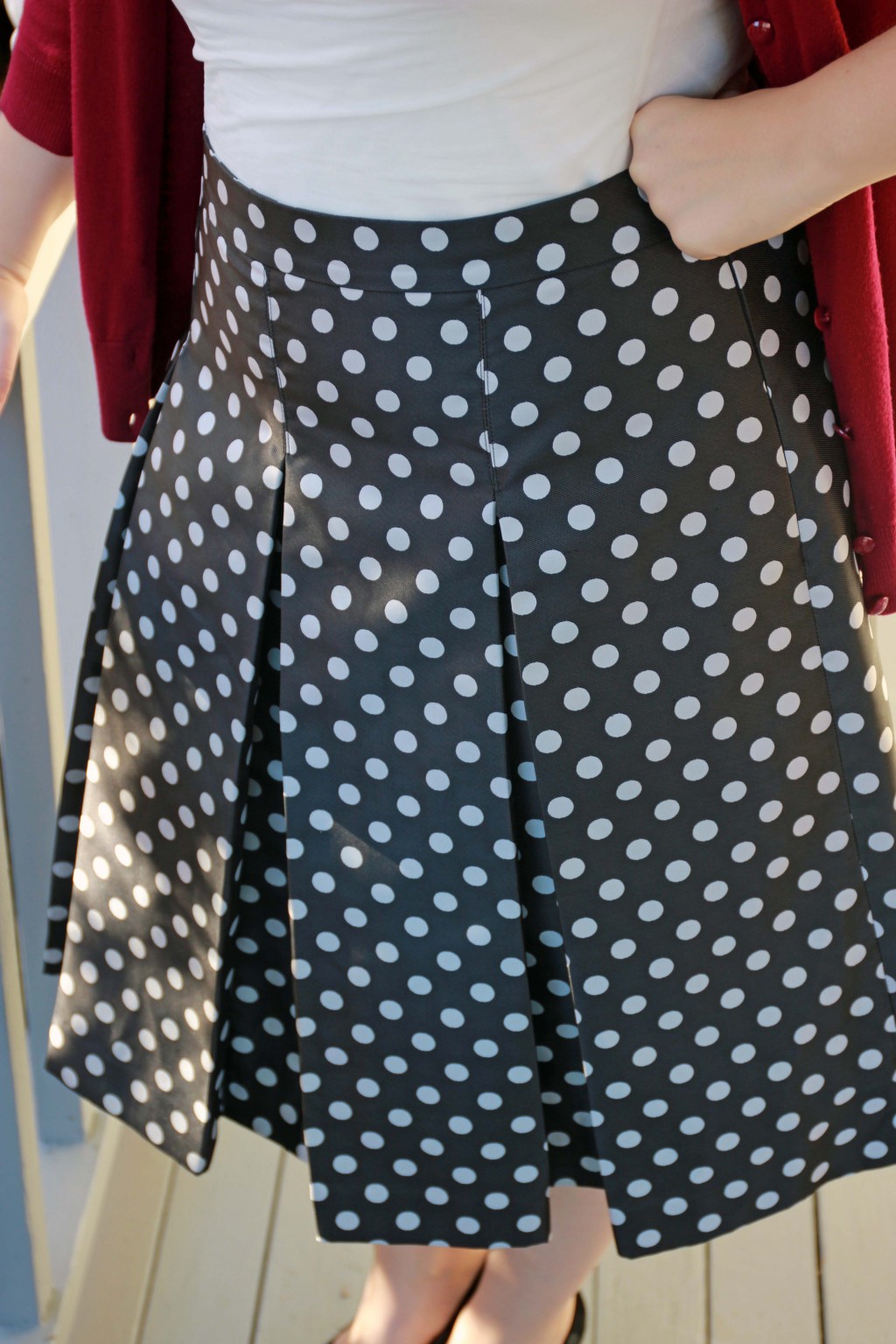 [shopsense shopsense_url="http://api.shopstyle.com/action/apiVisitRetailer?id=446918122&pid=uid4644-9454262-43″ original_url="http://shop.nordstrom.com/s/jones-new-york-penny-cowl-neck-shell/3710375?origin=category-personalizedsort&contextualcategoryid=0&fashionColor=IVORY&resultback=5034″ save_to_store="true"]Top (similar)[/shopsense] // [shopsense shopsense_url="http://api.shopstyle.com/action/apiVisitRetailer?id=444091739&pid=uid4644-9454262-43″ original_url="http://shop.nordstrom.com/s/halogen-three-quarter-sleeve-cardigan-regular-petite/3320328?origin=category-personalizedsort&contextualcategoryid=0&fashionColor=PURPLE+GUST&resultback=757″ save_to_store="true"]Sweater[/shopsense] // [shopsense shopsense_url="http://api.shopstyle.com/action/apiVisitRetailer?id=445008524&pid=uid4644-9454262-43″ original_url="http://shop.nordstrom.com/s/halogen-pleat-midi-skirt/3597464?origin=category-personalizedsort&contextualcategoryid=0&fashionColor=Dark+Denim&resultback=218″ save_to_store="true"]Skirt[/shopsense] // [shopsense shopsense_url="http://api.shopstyle.com/action/apiVisitRetailer?id=461719379&pid=uid4644-9454262-43″ original_url="http://shop.nordstrom.com/s/kate-spade-new-york-angelique-mary-jane-pump-women/3793505?origin=category-personalizedsort&contextualcategoryid=0&fashionColor=&resultback=3171″ save_to_store="true"]Shoes (similar)[/shopsense] // [shopsense shopsense_url="http://api.shopstyle.com/action/apiVisitRetailer?id=438124017&pid=uid4644-9454262-43″ original_url="http://shop.nordstrom.com/s/nina-juliet-frontal-necklace/3419394?origin=category-personalizedsort&contextualcategoryid=0&fashionColor=&resultback=2131″ save_to_store="true"]Necklace (similar)[/shopsense]