I have nothing to wear
I was going through photos last night trying to pick out an outfit to share today when I found these pics of an ensemble I put together at the start of fall last year. Not only do I love the fierceness of this outfit, but the top perfectly sums up how I feel! After losing so much weight, I literally have nothing to wear, or so it seems.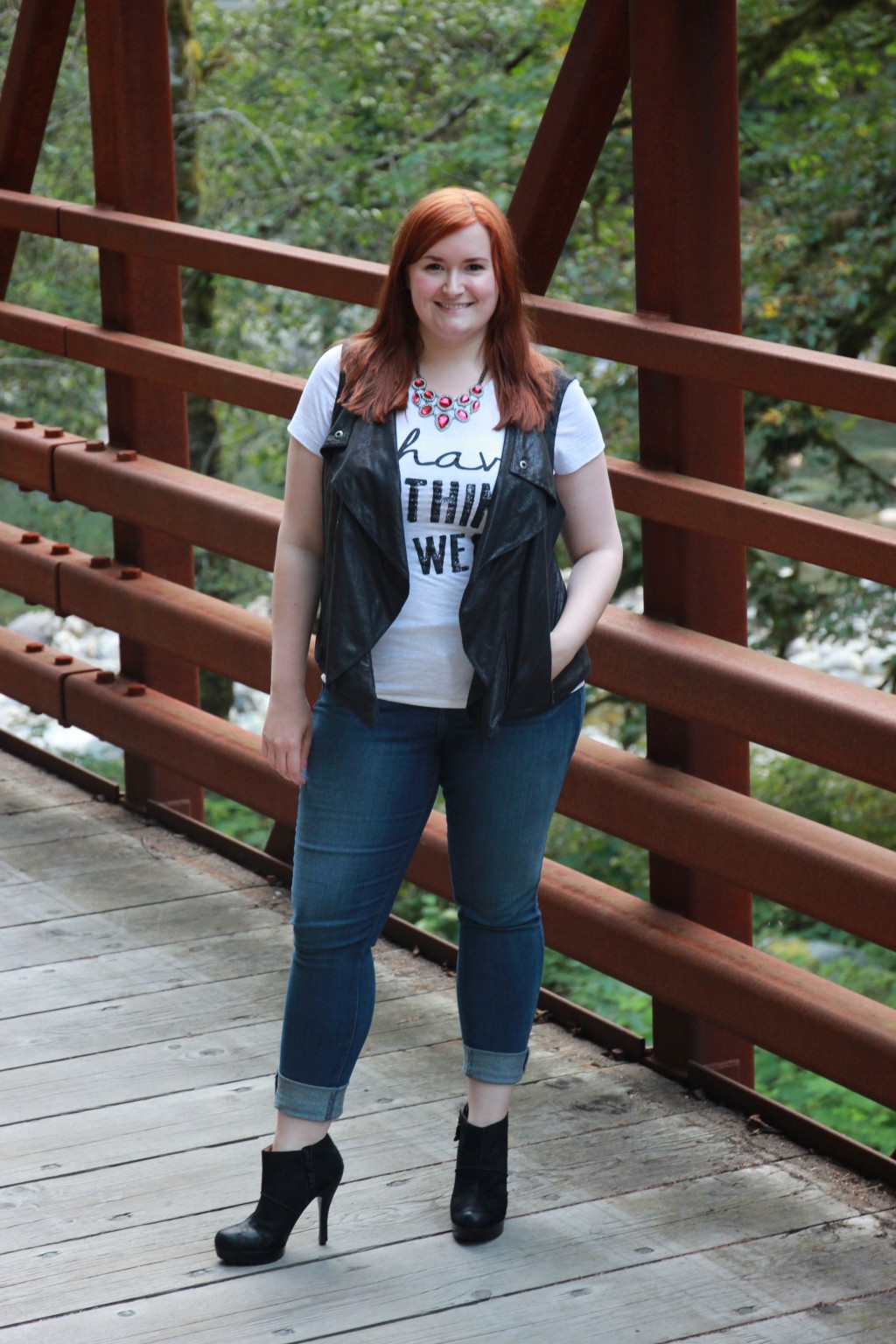 It's strange how much losing weight can change your body. I've finally come to the point where I had to replace my bras and underwear and 95% of the stuff in my closet, the stuff I've shared over and over on my blog, doesn't fit anymore! Even though I wore the clothes in these pics a few short months ago they, too, no longer fit me. It's heartbreaking (but also means that my Poshmark closet is full of goodies!).
While most of my clothes don't fit, it's encouraging because it shows that my hard work and dedication to my "undiet" is working. Between food prep, cooking, and workouts, I've started spending my weekends pawing through thrift stores and second hand stores trying to find some pieces while I'm in this weight loss transition phase. I am looking forward to the day when my body stops changing so significantly so that I can start stocking up my wardrobe again!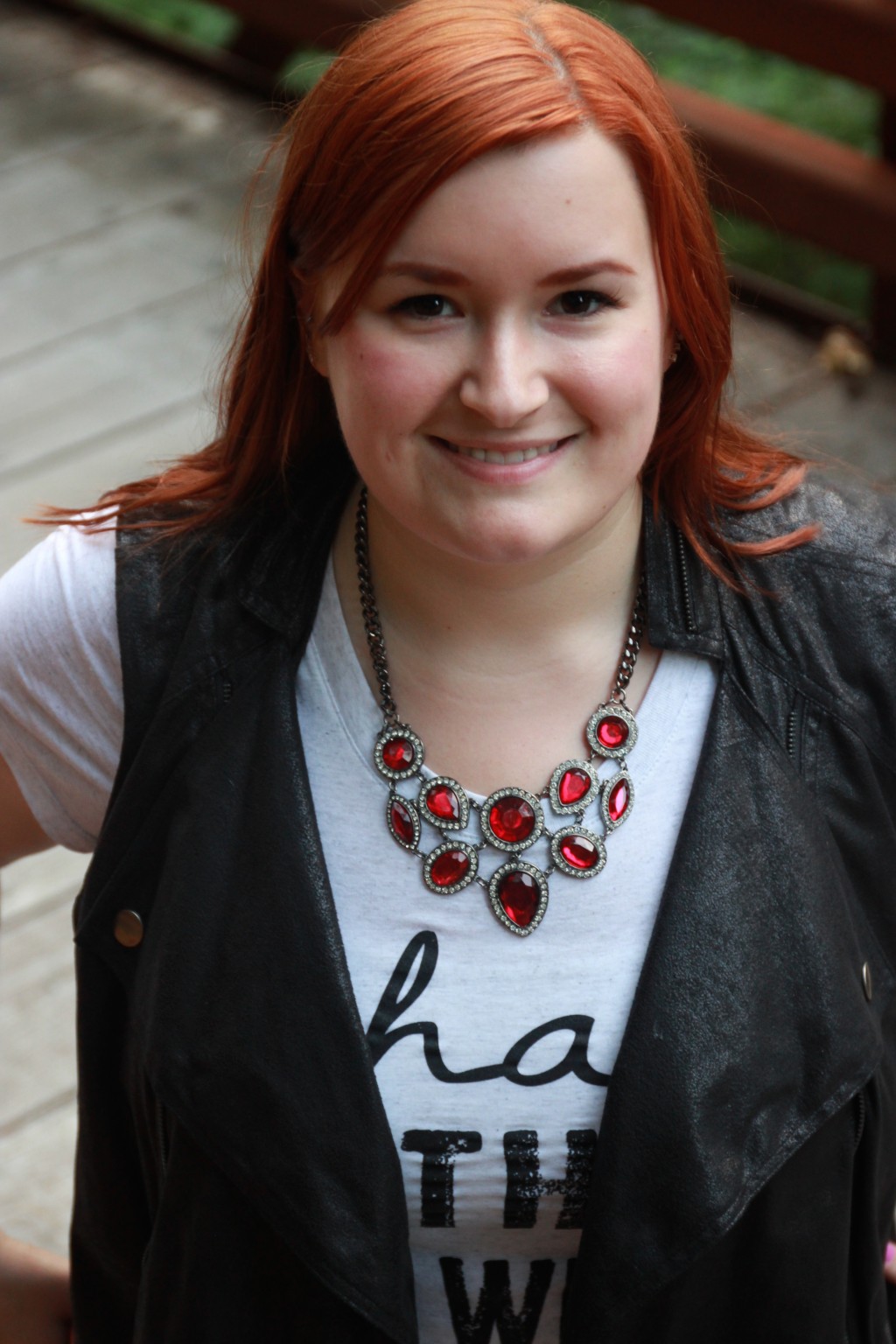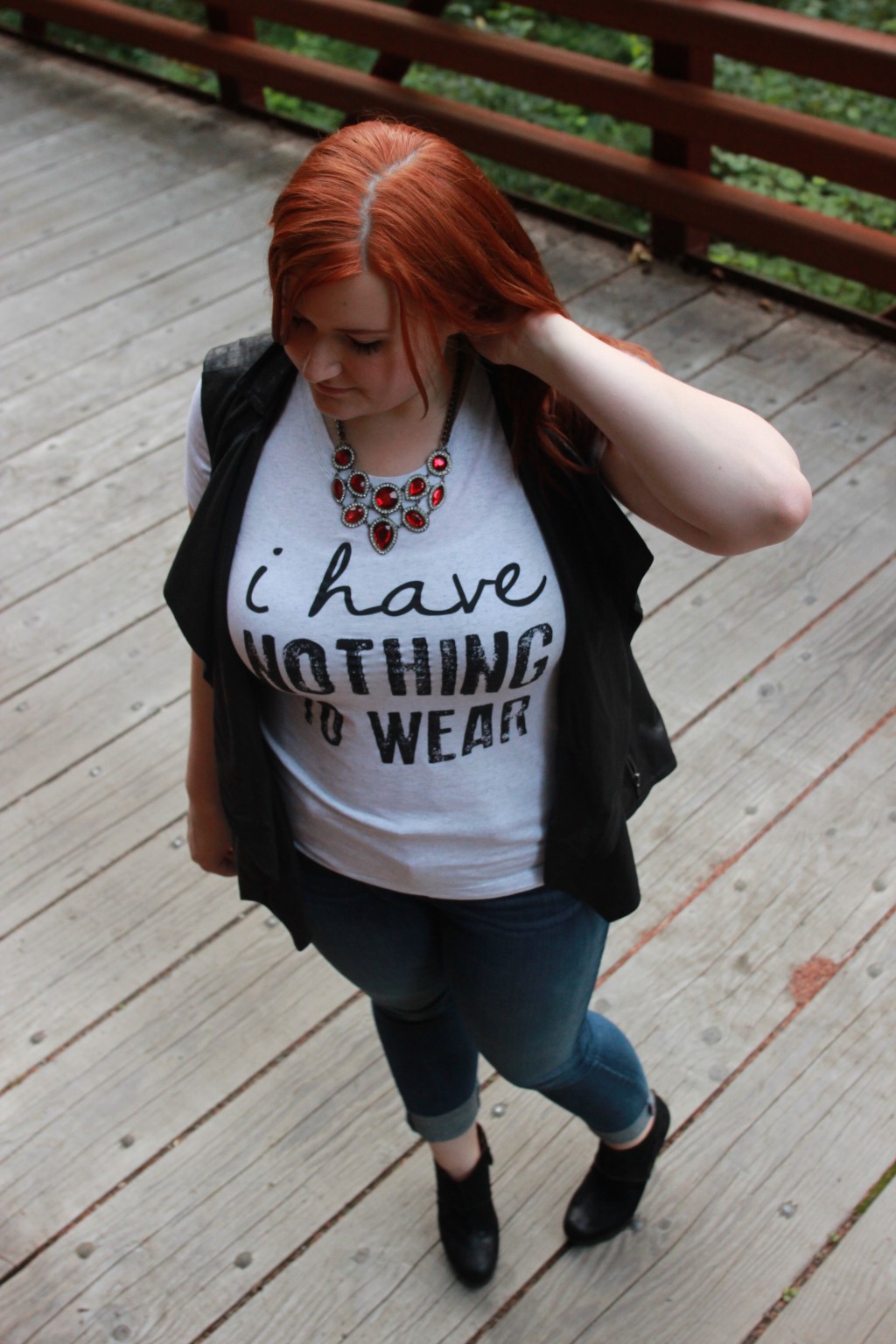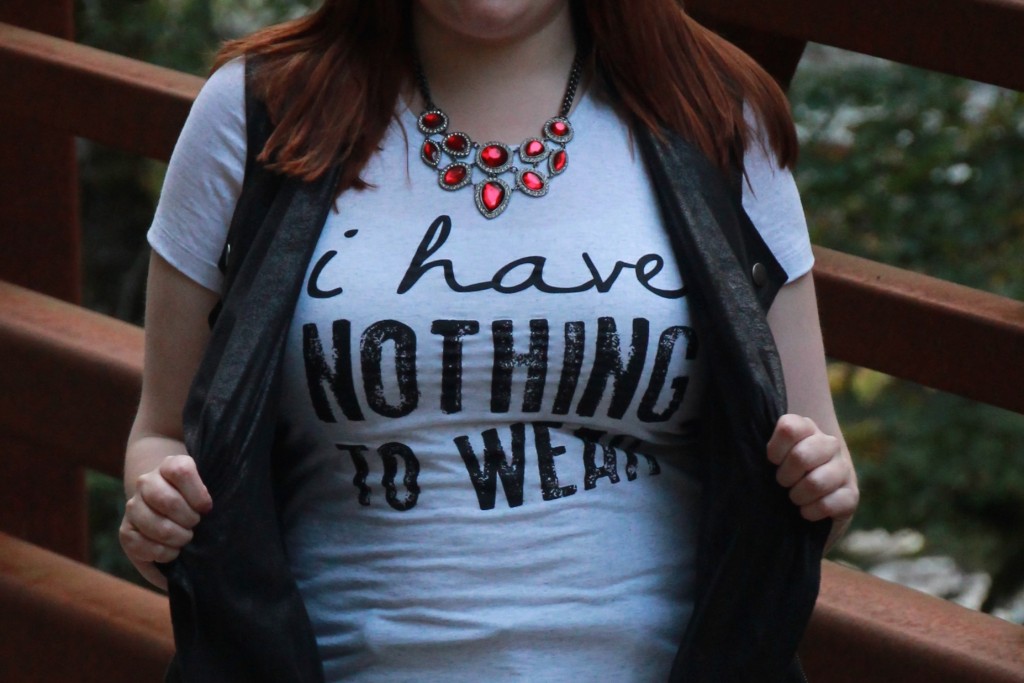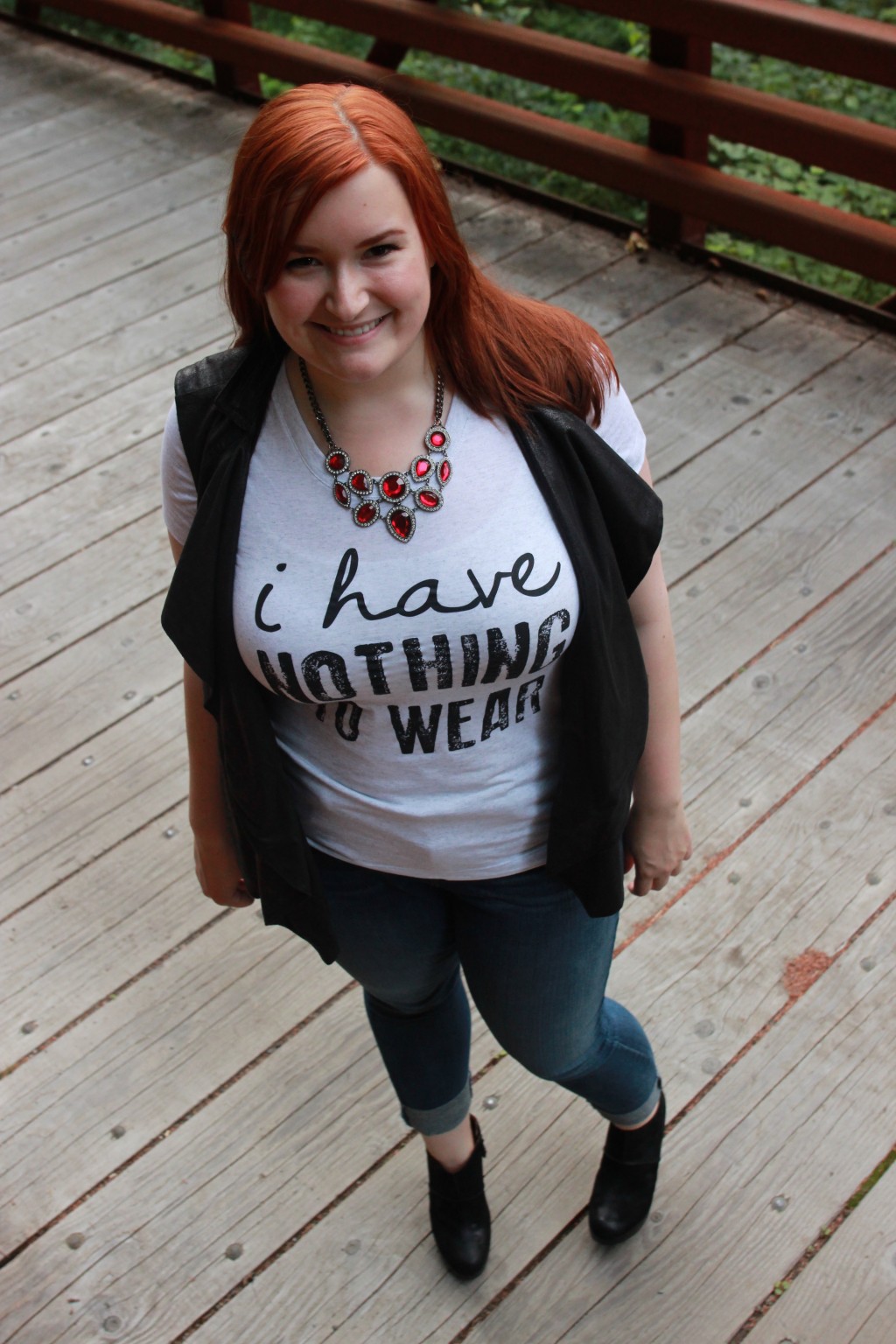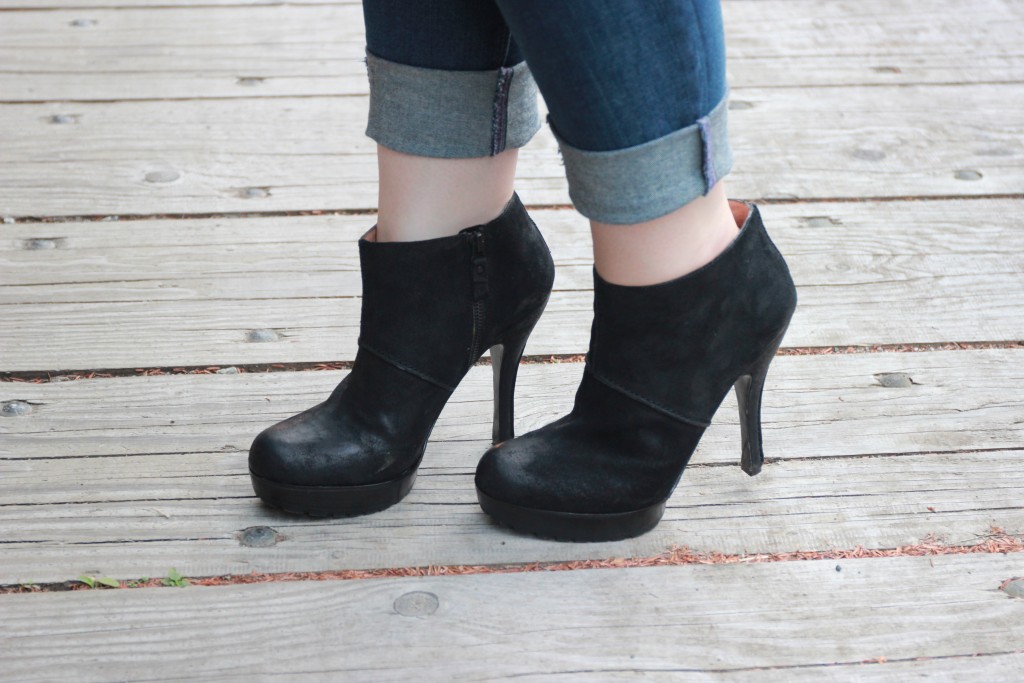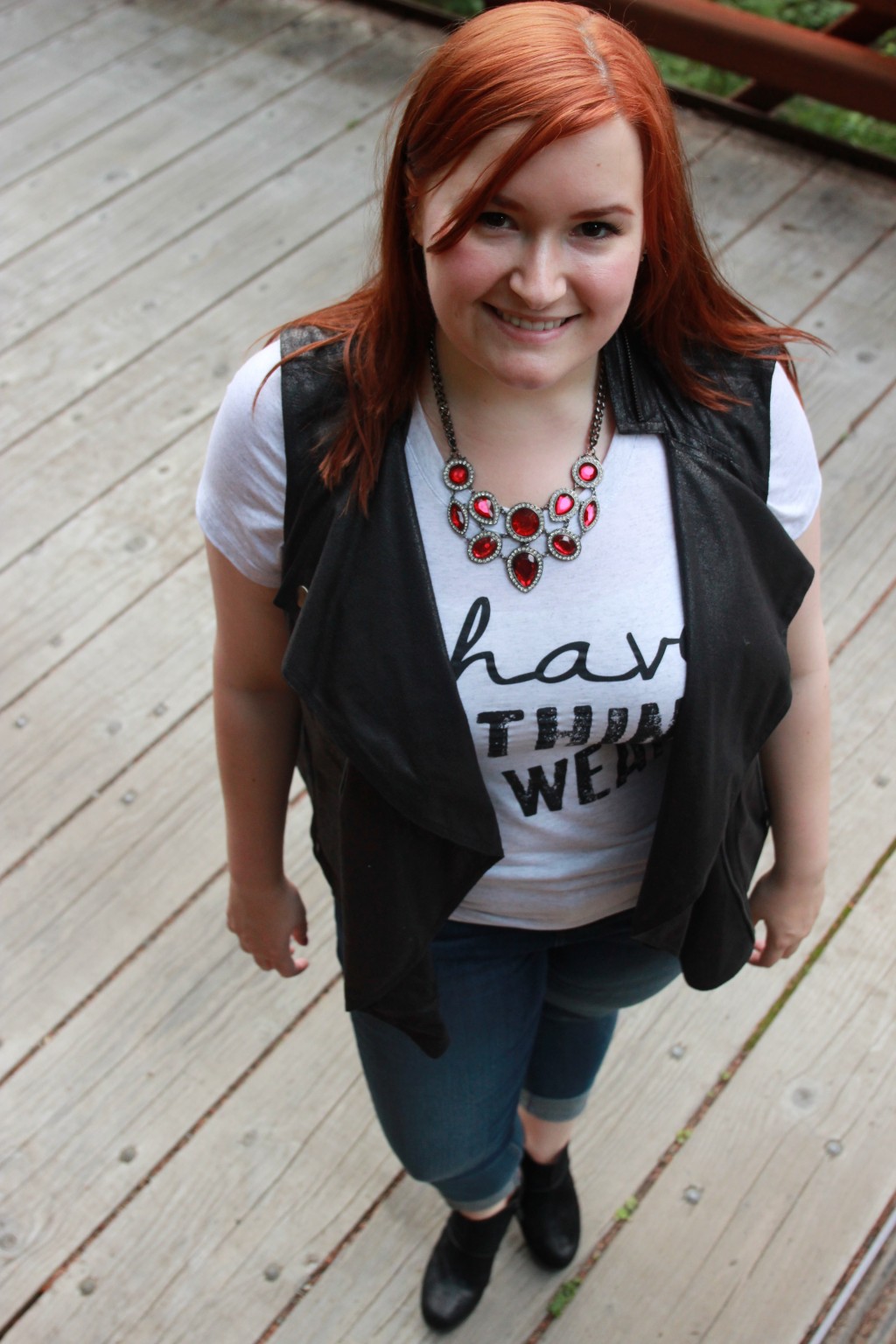 Top // Vest (available in my Poshmark closet!) // [shopsense shopsense_url="http://api.shopstyle.com/action/apiVisitRetailer?id=462436037&pid=uid4644-9454262-43″ original_url="http://shop.nordstrom.com/s/nydj-clarissa-stretch-ankle-skinny-jeans-regular-petite/3846076?origin=category-personalizedsort&contextualcategoryid=0&fashionColor=WILMINGTON&resultback=542″ save_to_store="true"]Jeans (similar)[/shopsense] // [shopsense shopsense_url="http://api.shopstyle.com/action/apiVisitRetailer?id=458240078&pid=uid4644-9454262-43″ original_url="http://shop.nordstrom.com/s/panacea-circle-bib-necklace/3842945?origin=keywordsearch-personalizedsort&contextualcategoryid=0&fashionColor=Red&resultback=1126″ save_to_store="true"]Necklace (similar)[/shopsense] // [shopsense shopsense_url="http://api.shopstyle.com/action/apiVisitRetailer?id=458241672&pid=uid4644-9454262-43″ original_url="http://shop.nordstrom.com/s/halogen-rachel-ankle-boot-women/3737430?origin=category-personalizedsort&contextualcategoryid=0&fashionColor=BLACK&resultback=2223″ save_to_store="true"]Booties (similar)[/shopsense]