The Core Undiet
Yesterday I was feeling absolutely fantastic about my weight loss. I'd just completed the cleanse phase of my third 8 Week Core Challenge, so I was am feeling incredibly lean and fit into a dress that I wore my junior year of high school and hasn't fit me since 2007! Don't worry it's a classic, so no fashion faux-pas here.
I asked my friend to snap a pic of me and I think my jaw hit the floor. I really couldn't believe I was looking at ME! Who is that girl and where did Kate go??? While I continue to be me, sometimes the visual really makes it a reality for me. I've essentially lost the weight of small child (approximately a kindergartner). It's a big jump!
(Here's the photo: April 2013 // January 2015)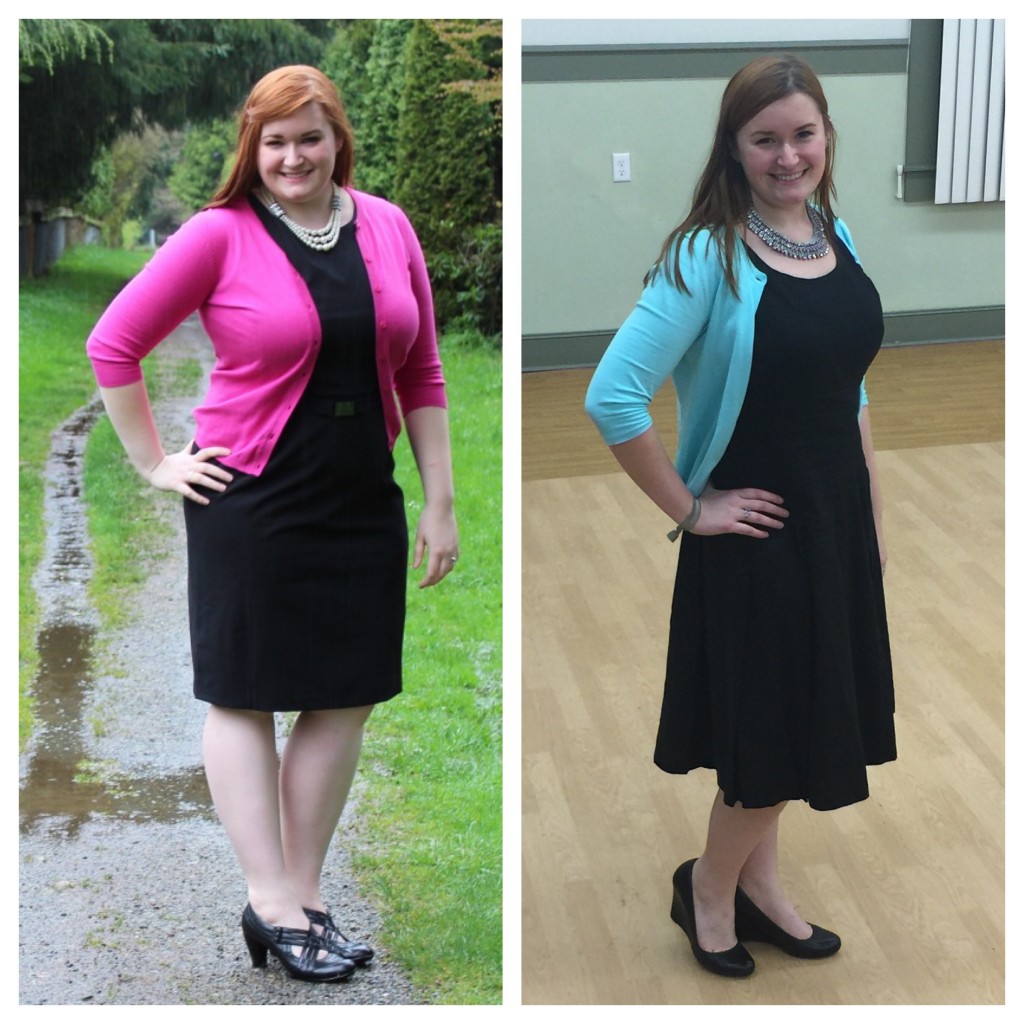 I'm continuing to work hard on my health and fitness, doing a complete 180 from where I was at this point last year. What amazes me is that it's truly been a lifestyle change – not a diet. Diet is such a dirty word. Diet implies temporary changes and restrictions on all the "good" things in life such as dessert, eating out, and enjoying life. The 8 week core challenge is truly an 8 week transformation, and at its core, is the ultimate "undiet". It's undoing all of your bad habits and retraining your mind and body to eat what you need in order to be healthy and maintain a healthy lifestyle. The journey is not without hurdles (what journey is?), but if you set your mind to it and are determined to make healthy changes and truly change your life and relationship with food, you can and will be successful.
And this is where I come in. If you're ready to make that change and think this program is something that you'd be interested in trying, please let me know! Email me, tweet me, call me, text me! I know how important it is to have support when you're considering doing this program and when you're going through it. I've been through it all – the emotions, the doubt, the scared feelings – and then I came out on the other side, with confidence and success. I want that for you too. Please don't hesitate to reach out to me, I promise you won't be bothering me!
If you're interested in purchasing your 8 Week Core Challenge Kit, go here and purchase the Transformation Pack. It has all you need for your 8 week challenge.
If you'd like to read more about my personal experience on this journey, including the ups and downs of my first 8 week challenge, and ultimately the success of it, you can find all of my posts here.