3 Days in Naples
After our 36 hour jaunt to Sicily, we hopped an overnight ferry from Sicily to Naples, Italy. The ferry was much larger than your typical Seattle ferry boat, and was a comfortable ride. Dolly and I had taken an overnight ferry once before between England and France, so we insisted on renting a four person cabin so that we could get a solid night's sleep, as opposed to the uncomfortable airplane-like seats. It was definitely worth it and even included a small shower and bathroom!
Once we landed at the dock in Naples, we wandered around trying to find our Airbnb place. Luckily for us, it was much cooler out and we weren't nearly as lost. Jon had chosen Naples for us because it was a central location for some of the day trips we wanted to take – Sorrento, Amalfi Coast, Vesuvius, and Pompeii. To be honest, if we could do the trip over again, we probably would not have stayed in Naples, and instead spent our time in Sorrento or the Amalfi Coast area. It was absolutely breathtaking and we all fell in love with it.
Day 1
Our first day was spent exploring Naples. We walked through extensive local markets that sold everything – clothes, shoes, bread, eggs, fruits and veggies, sunglasses, olive oil – basically anything you could imagine. We picked up a lot of fresh fruit, including the sweetest, juiciest grapes I've ever had!
For dinner, we had the most amazing pizza at Pizzeria di Matteo. Neapolitan pizza is truly an art form, and the Vera certified pizzerias are certainly the best!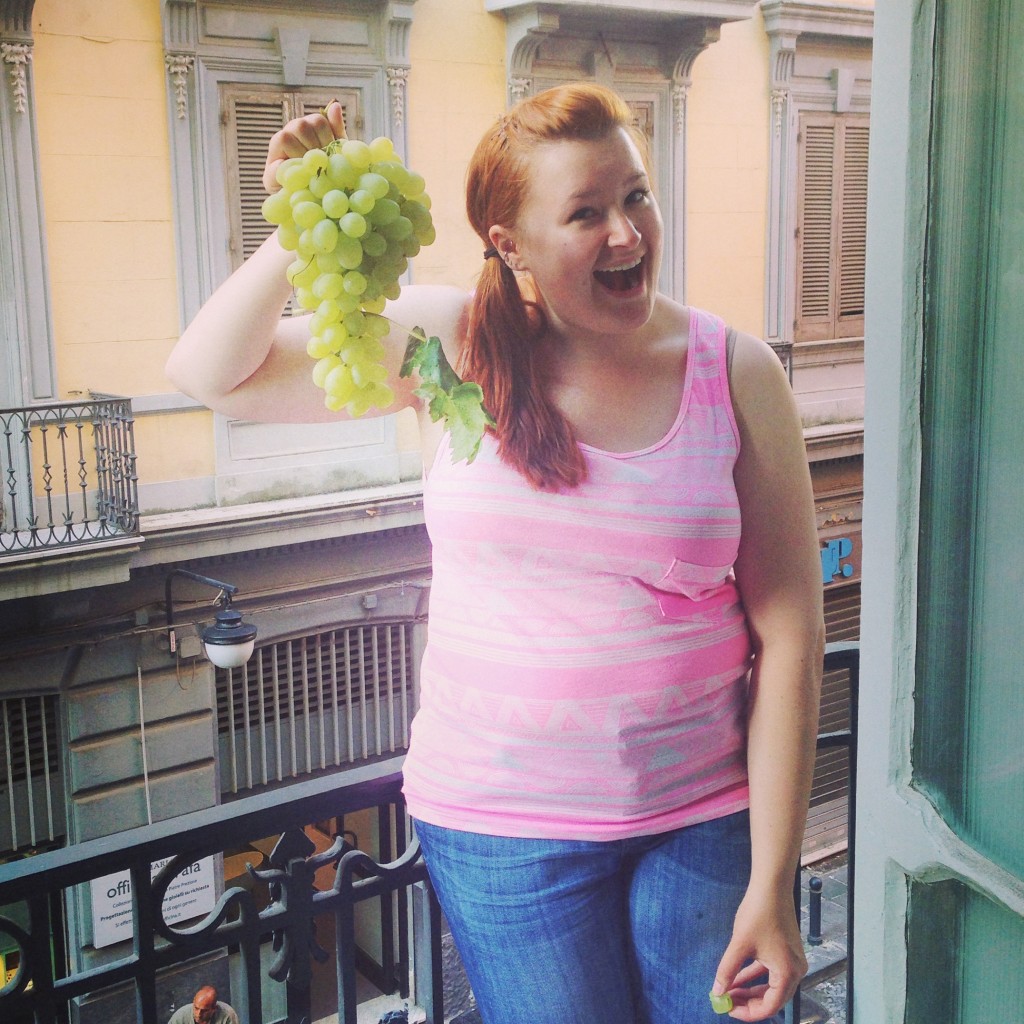 Day 2
We got a late start on our second day in Naples, and we definitely regretted that. We took the train out to Sorrento, had a quick bite for lunch, and then hopped a tour bus to Positano and the Amalfi Coast. Fair warning: the ride out to Positano and the Amalfi Coast is not one for the faint of heart. It's twisty and turny and many of us, including myself, felt very ill. But the views were worth it. We took the bus to the Amalfi Coast where we explored for a few hours. Knowing that we were depending on multiple forms of public transportation, we went back to the bus stop to head back down the windy roads to Positano.
But the bus was full. I'm of course loving the fact that we might miss our bus (I needed an excuse to stay here forever another night). Jon goes into panic mode, knowing that if we don't make certain buses, we'll miss the trains back from Sorrento to Naples. So what do we do? We hop the very last ferry to Positano. It was probably the best transportation decision we made all day and I highly recommend it! We didn't have to deal with over-crowded and warm buses, no curvy roads, and we got the most amazing views.
We landed in Positano just as the sun was beginning to set. It was truly one of the most beautiful sunsets I have ever experienced in my life. Oh, and in case you're wondering, we did make the very last bus of the evening, and the very last train of the evening!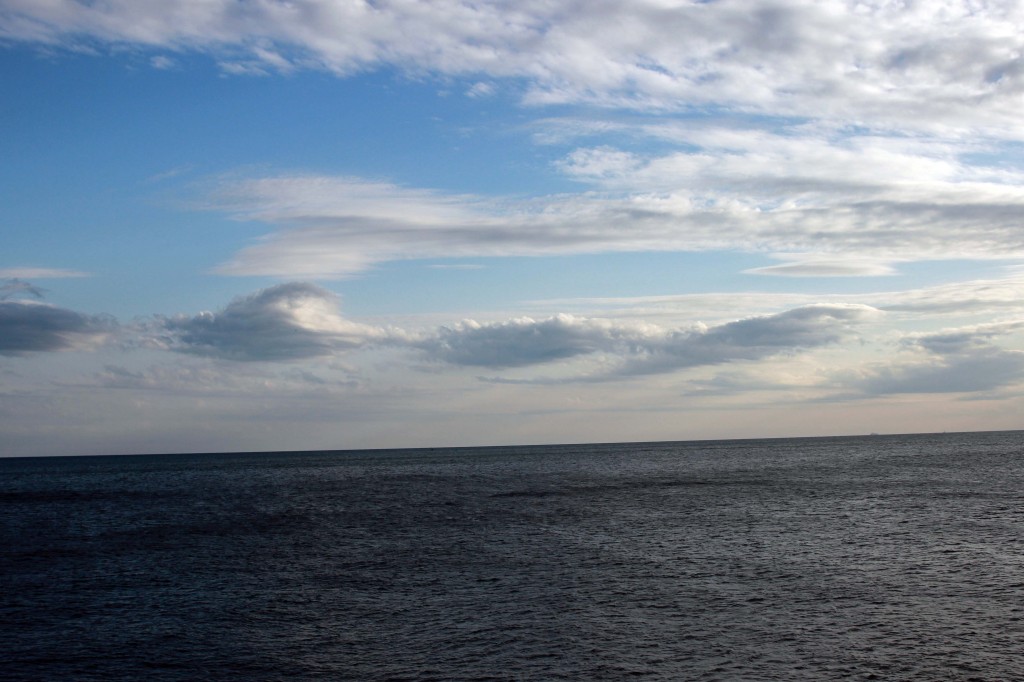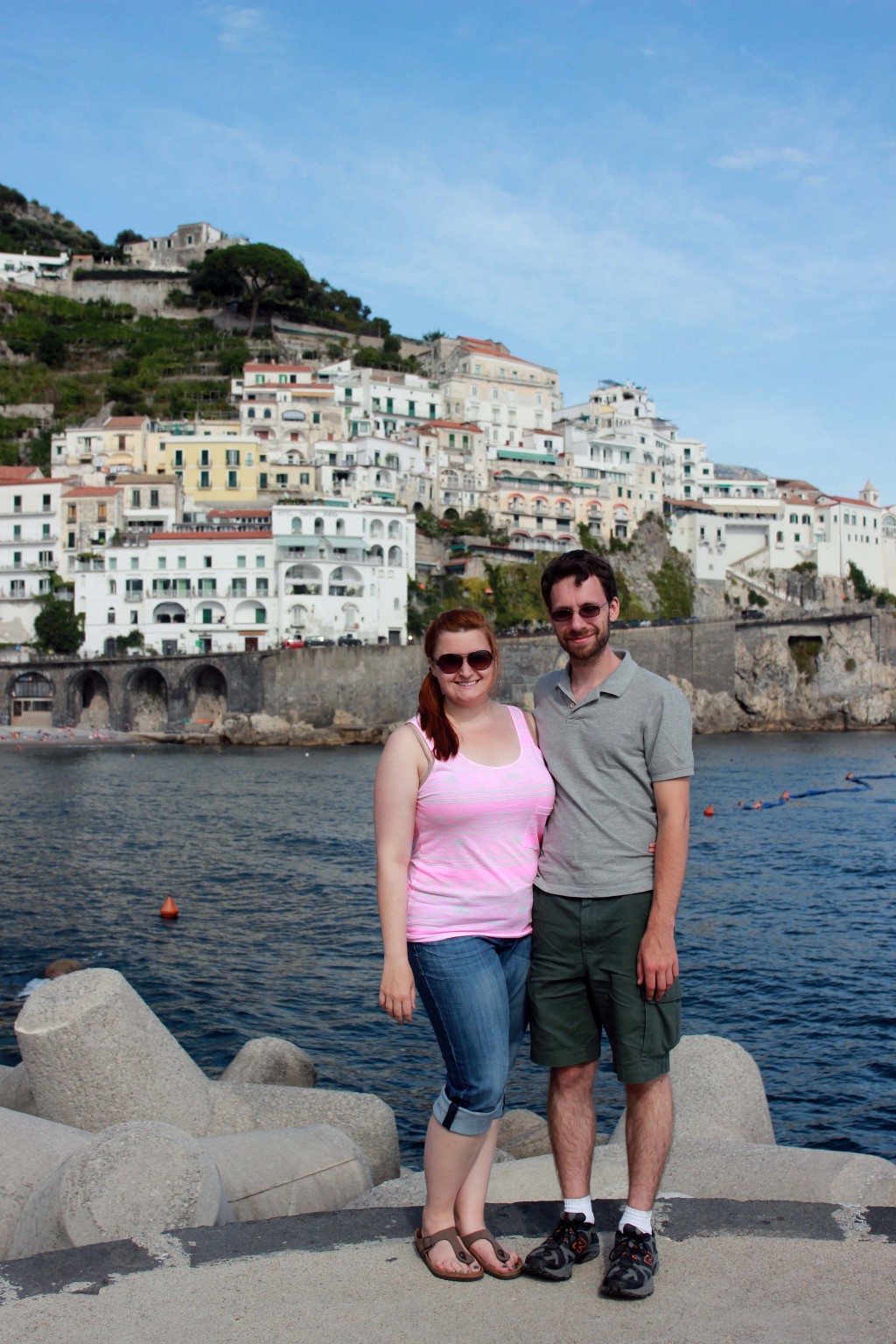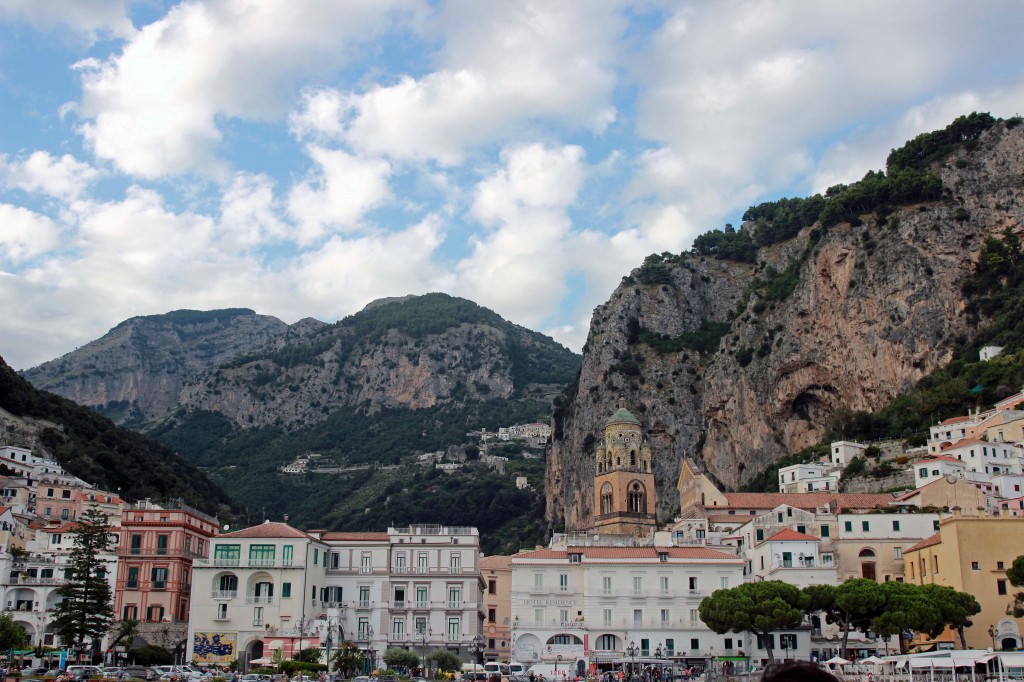 \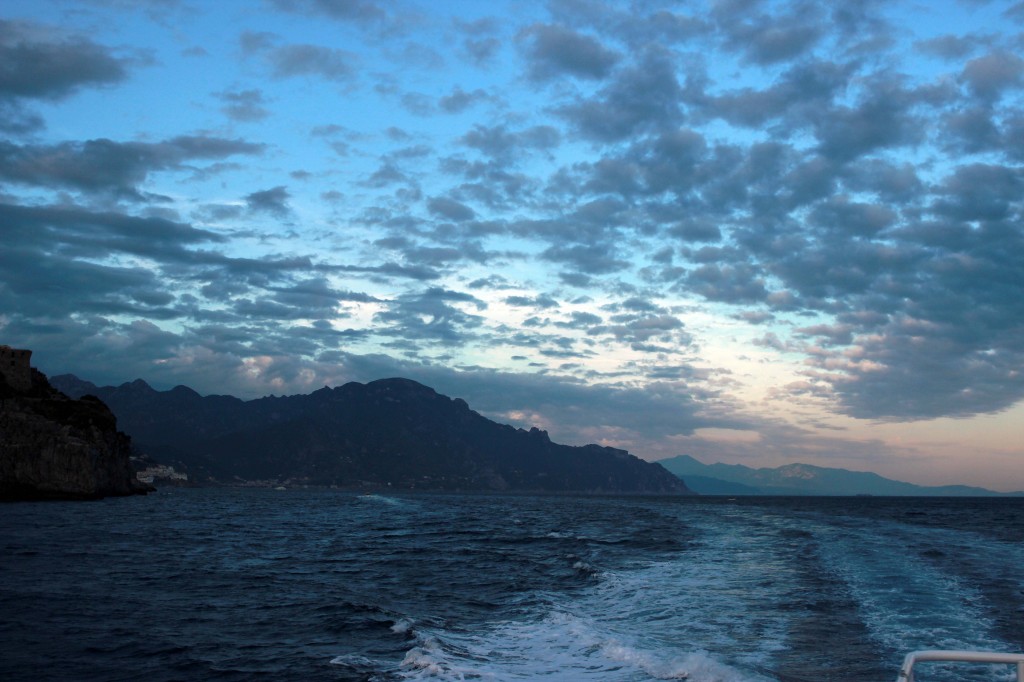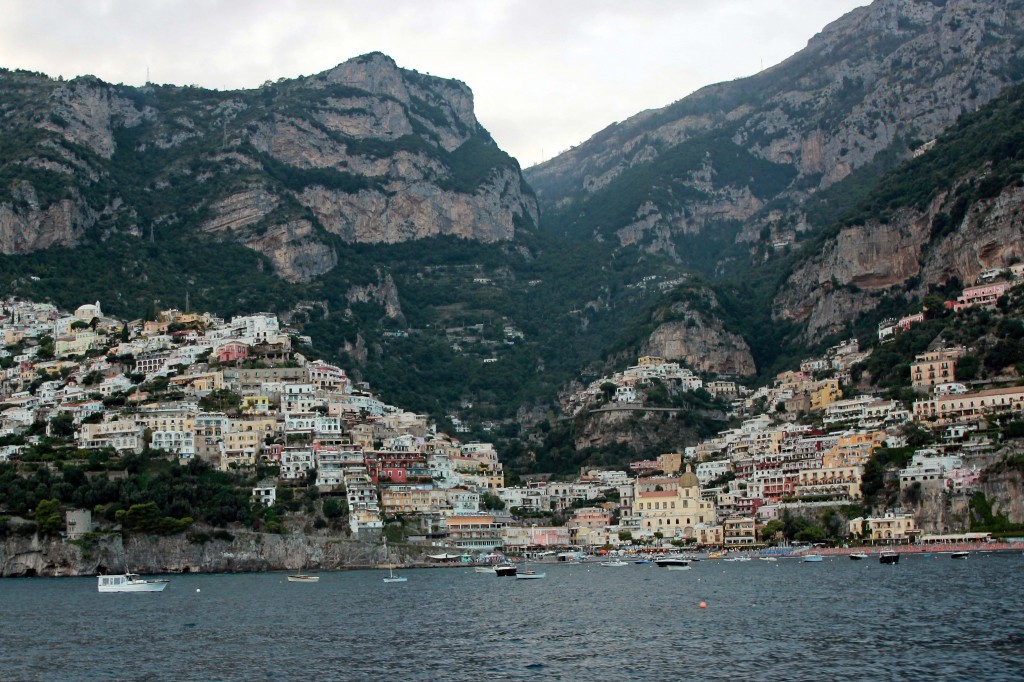 Day 3
Our last day in Naples was spent exploring the ruins of Pompeii and hiking Mt. Vesuvius. Unlike our beautiful skies and views while exploring Sorrento, Positano and the Amalfi Coast, the weather was terrible. There were downpours that left us soaking wet, sun breaks that made us sweaty, and so many clouds that we couldn't see the views. All in all, we were still glad we did it, but just wish the weather was better! I highly recommend participating in a tour group when visiting Pompeii. You get so much more historical value and information than you would by just walking around a bunch of ruins by yourself.