36 Hours in Sicily
If you were following along with my Instagram last month, you might have noticed I took a few trips! One of those was a lovely vacation to Italy with my boyfriend Jon and our friend Dolly. Dolly had spent the entire month traveling around Italy and got to see basically everything, but Jon and I can only take so much time off work (#thestruggleisreal). We met up with her to see the southern part of Italy, and kicked off our adventure in Palermo, Sicily!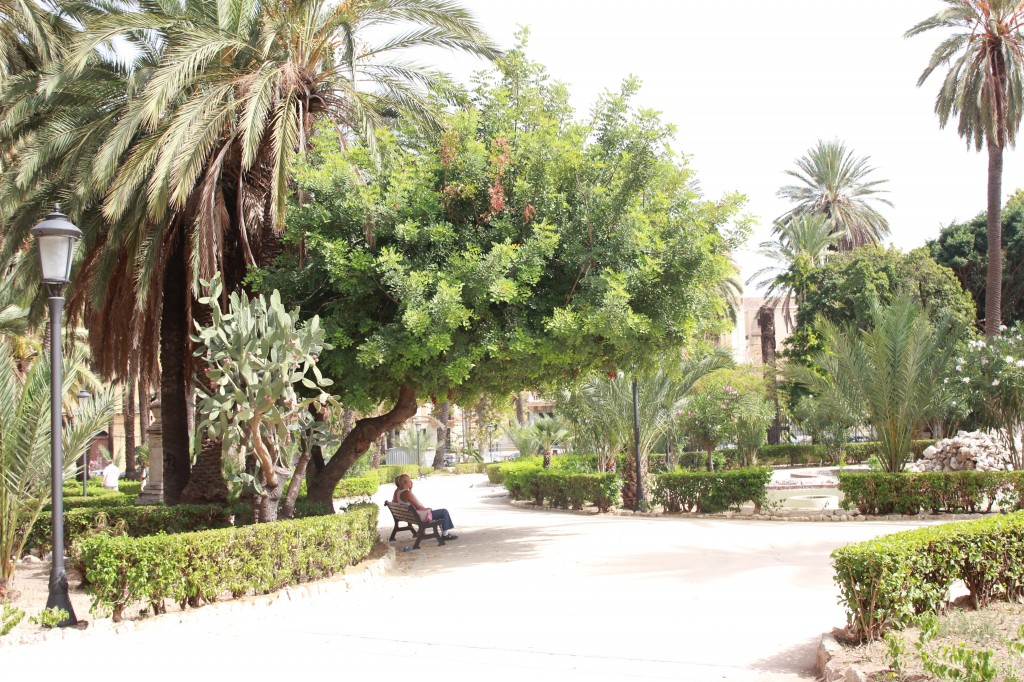 When I was preparing for this trip, I checked the weather and packed some basic summer clothes: cropped jeans, breezy shirts, and Birkenstock sandals. The weather forecast was supposed to be a moderate 80-85 degrees throughout the time we were there. Nothing I can't handle, right? Wrong. I could not have been more unprepared. Stepping off the plane the wave of heat and humidity immediately struck me. It was in the mid-90s! I was instantly sticky and sweaty, and immediately began mentally checking off the items in my suitcase. Had I packed shorts? That would be a no. This was going to be the longest 36 hours of my life!
After a long bus ride from the airport to the train station, Jon and I had to find the apartment we were staying in. As luck would have it, Jon's cell phone wasn't working, the map didn't show all of the streets, and so we wandered rather aimlessly for close to an hour, dragging our suitcases behind us. With sweat dripping down my back, hands blistering from carrying bags, and thinking all hope was lost, I suddenly heard an Italian man's voice yell, Kate?! Confused at how someone in Italy would know who I was, I looked up and he explained that he was our Airbnb host. He had recognized me from my profile picture. I've never been so grateful for social media and online profiles!
With only 36 hours to spend in Sicily before heading on to Naples, we took a quick break to cool off in the glorious air conditioning, and then hit the road to begin our sightseeing!
Here are our four favorite stops in Palermo, Sicily:
Teatro Massimo
The Teatro Massimo is the third largest opera house in Europe and the largest in Italy and was used in the filming of The Godfather Part III. The extravagant opera house is befitted with beautiful Murano glass. My favorite part of the tour was the Echo Room, a circular chamber with amazing acoustics. If you stand in the center of the room, it acts as a microphone and everyone in the room can hear you but if you're anywhere else in the room or outside of it, you can't hear the conversations.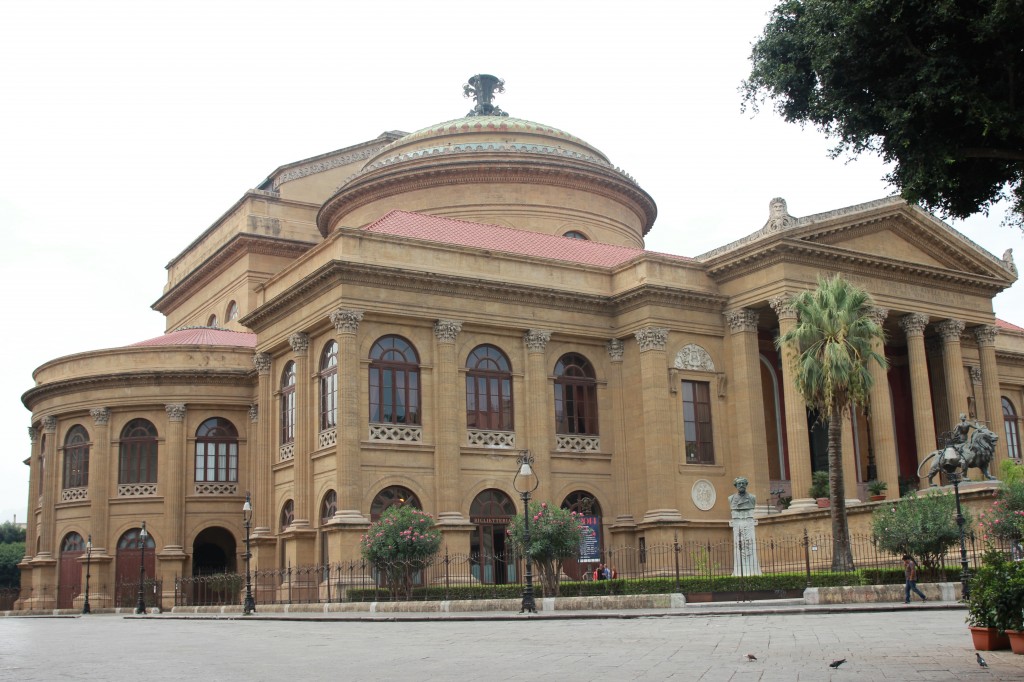 Catacombe dei Cappuccini
The catacombs in Palermo house over 8,000 mummies, dating back to the 16th century. The last burials took place in the 1920s and the most curious is Rosalia Lombardo, who died at two years old. Her body, hair, and even eyelashes are still intact from a unique embalming procedure.
Palermo Duomo
We walked past the Palermo Cathedral multiple times while wandering the city, but only towards the end of our stay did we venture inside. Like many cathedrals, it's still an active church, so we had to be cognizant of those who were there to worship. The building structure and interior was very Gothic and Islamic-inspired and much of the interior was accented with silver (as opposed to gold).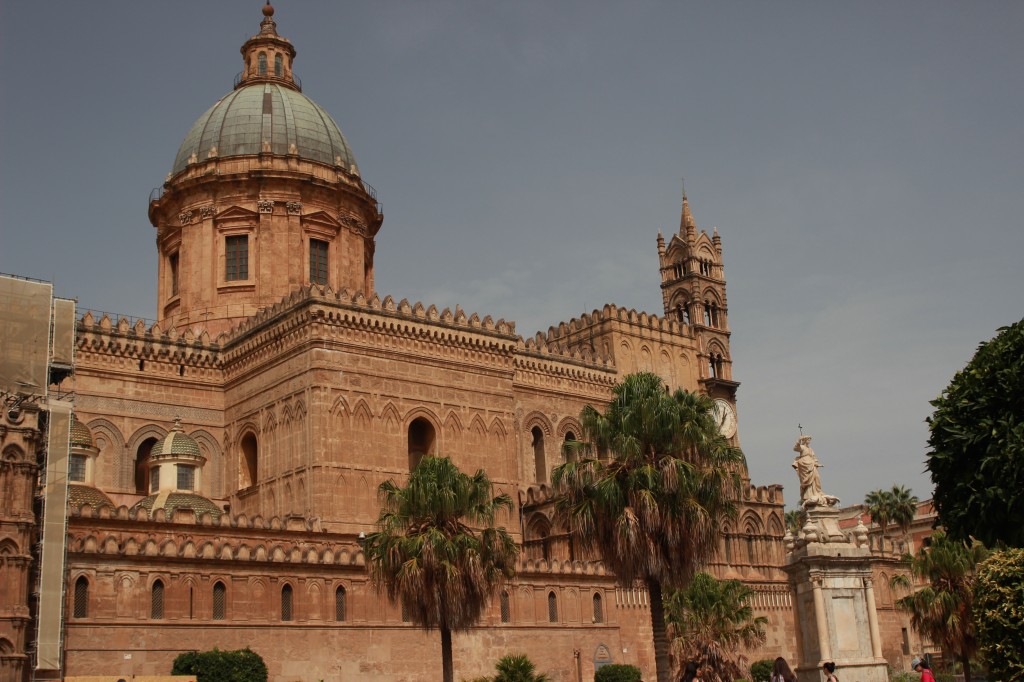 Trattoria Familiare da Michele e Jolanda
Of course, while in Italy, eat like the Italians do! We wanted to find an authentic Italian meal and actually came across this family-style restaurant on TripAdvisor. It was a little hole-in-the-wall restaurant (always the best kind, right?) with a husband and wife who run the restaurant. They were so much fun, always wanting to take pictures with us and make us laugh. The food was great and we completed the meal with authentic cannolis! Did you know Sicily is the birthplace of the cannoli? Let me tell you, it was amazing!