Fall Colors + Whereabouts
How is it already mid-October? Where has the time gone?! In case you're wondering where I've been lately, let me tell you, it's been a whirlwind around here lately. Since September, I've flown 21,875 miles, traveled to 6 states and visited 5 countries. I've taken planes, trains, and automobiles, as well as ferry boats, car services, and tour buses. I've been through so many time zones I can't keep track and have spent more time in an airport or airplane than I thought possible. Not that I'm complaining – it's been so much fun – it's just been hard to keep up at times! When I finally landed with both feet on the ground from Florida about 10 days ago, I found out my boyfriend and I had got our first place together! I immediately started packing and have spent the last week moving all of our stuff here. We're still wading through boxes, but getting there and it's so exciting!
Hopefully I'll be in Washington a while to settle into this new place and figure out what date and time zone I'm actually in – I can't wait to share our Italy adventures and more about our new place, too! But first an outfit, for old time's sake.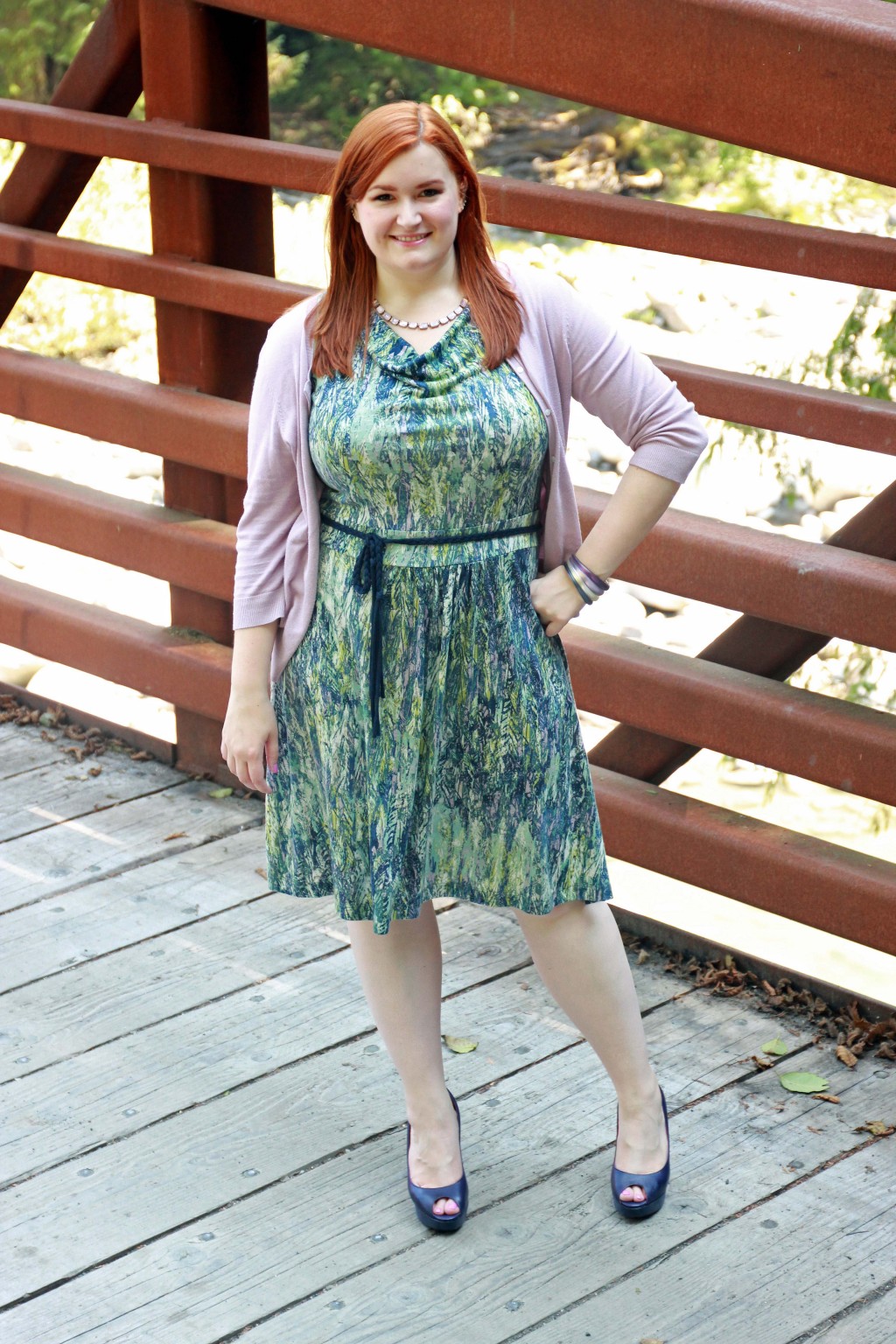 The transition to fall (for the parts I've been around for), have been touch and go. One day is thunder, lightening, and rain, the next is warm and sunny. Even for Washington, it seems a bit more temperamental than usual, and a bit warmer for October than we typically experience. This outfit is one of those that's perfect for the awkwardly sunny and warm fall day – a great transition piece to go from summer to fall and perfectly work appropriate!
I'll be back soon with a recap of Italy!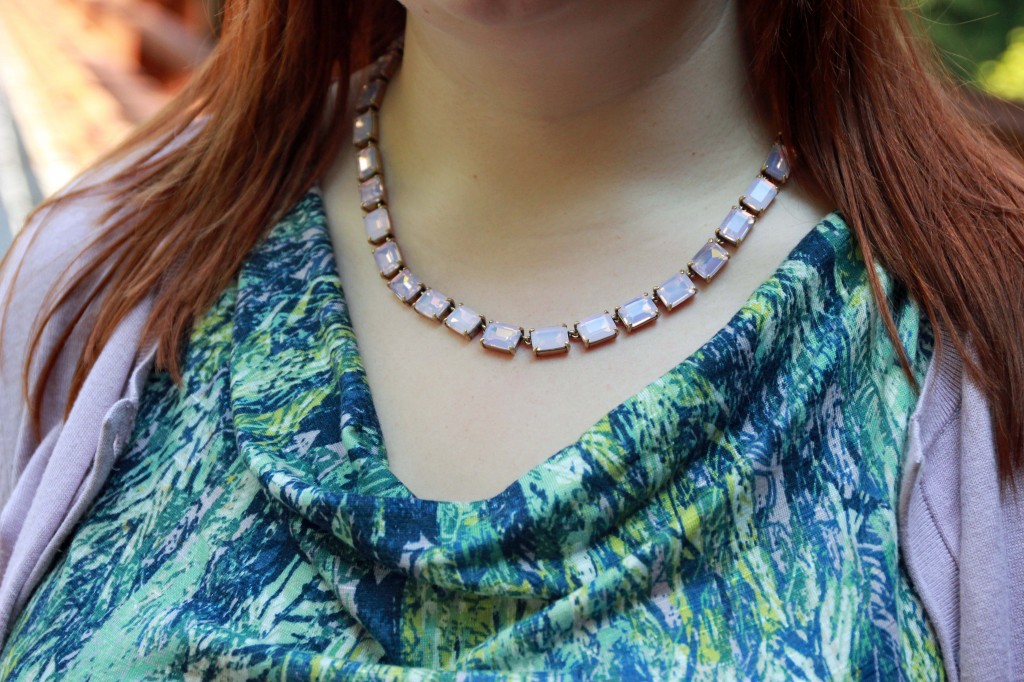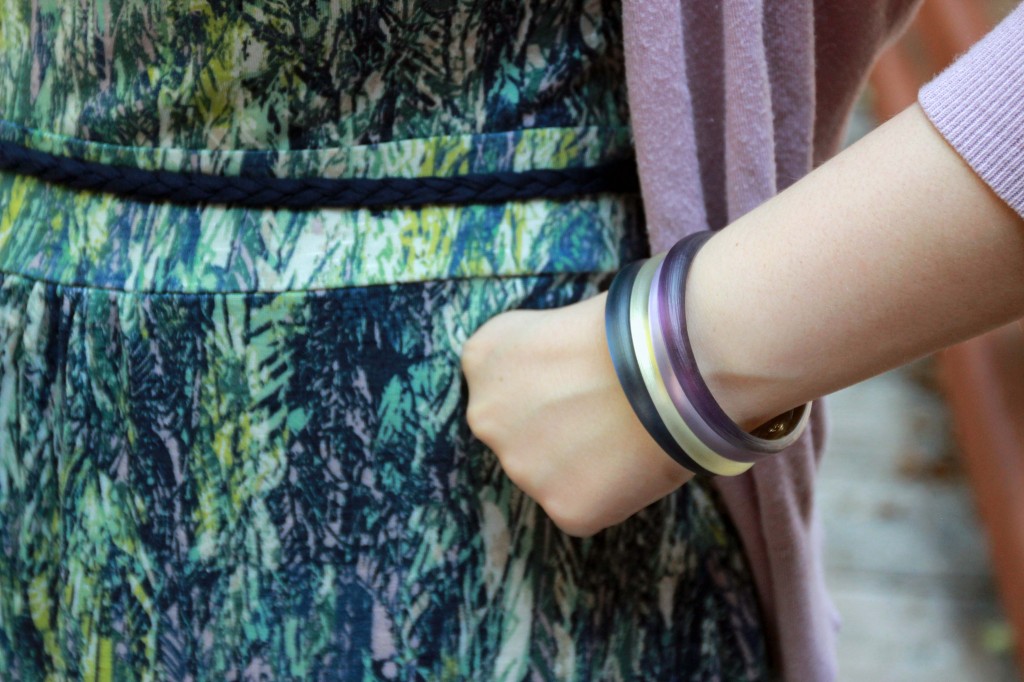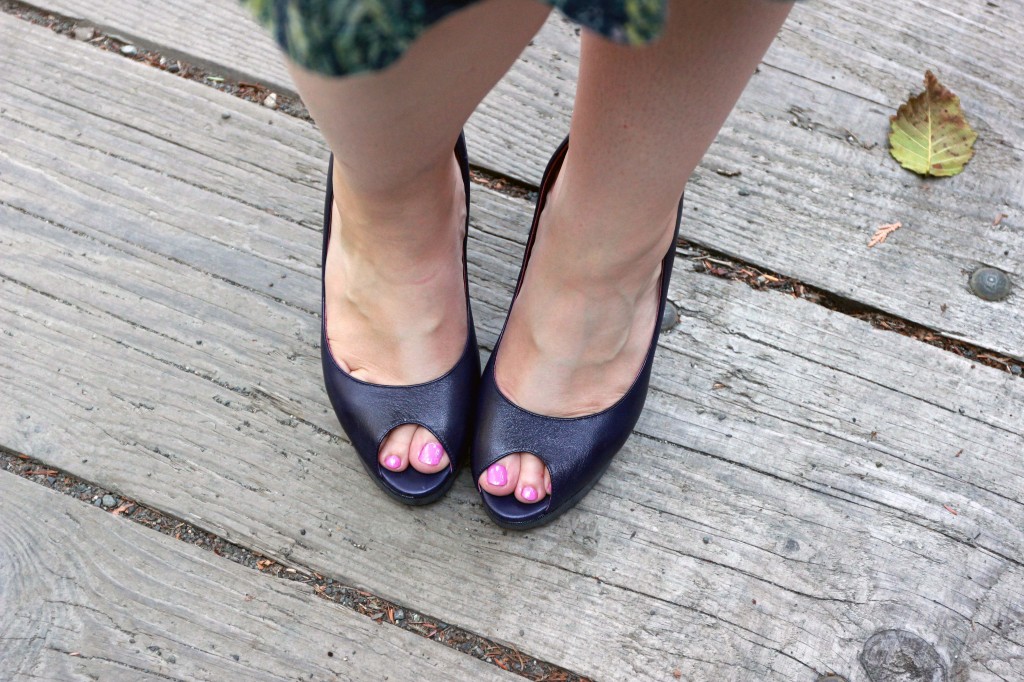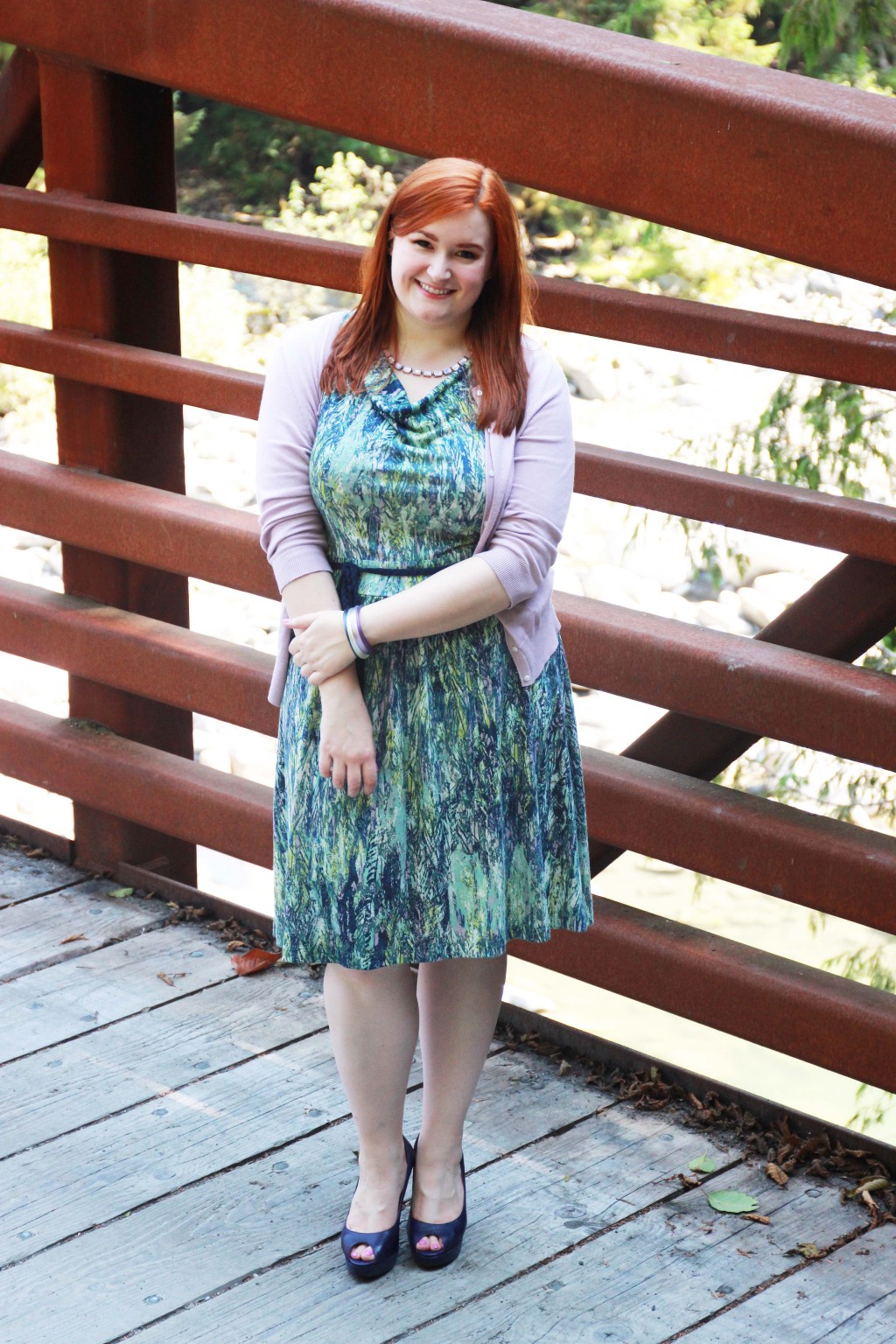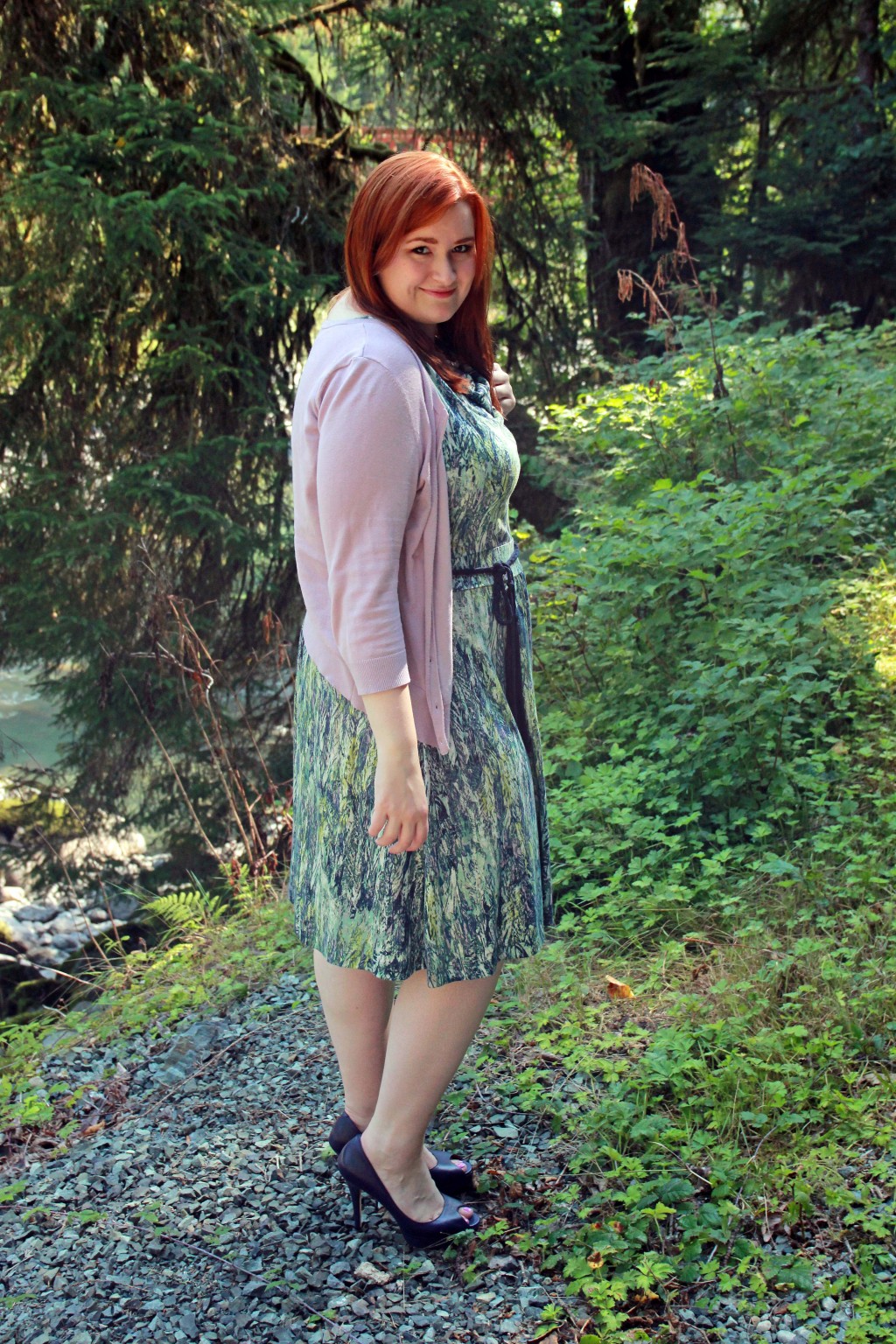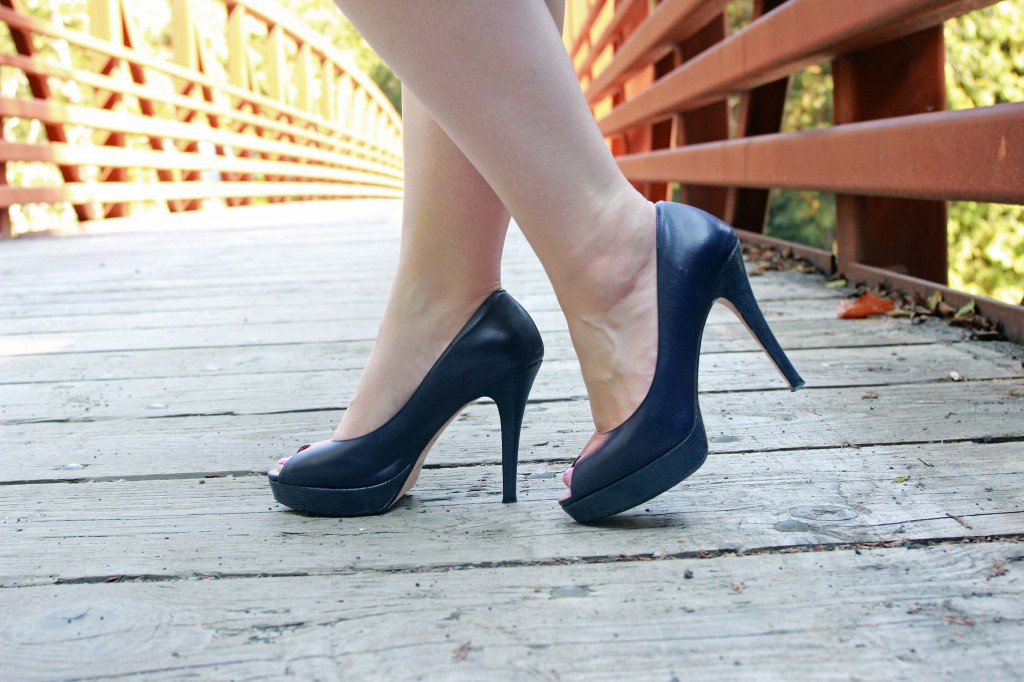 Dress: Nic + Zoe ([shopsense shopsense_url="http://api.shopstyle.com/action/apiVisitRetailer?id=459743057″ original_url="http://shop.nordstrom.com/s/dknyc-print-asymmetrical-knot-front-dress-plus-size/3858133?origin=category-personalizedsort&contextualcategoryid=0&fashionColor=&resultback=4824&cm_sp=personalizedsort-_-browseresults-_-2_14_D" save_to_store="true"]similar style by DKYNYC[/shopsense]); Sweater: [shopsense shopsense_url="http://api.shopstyle.com/action/apiVisitRetailer?id=458238197″ original_url="http://shop.nordstrom.com/s/halogen-wool-blend-crewneck-cardigan-regular-petite/3715432?origin=category-personalizedsort&contextualcategoryid=0&fashionColor=PURPLE+BRAMBLE&resultback=3864&cm_sp=personalizedsort-_-browseresults-_-1_10_D" save_to_store="false"]Halogen (same style, new colors)[/shopsense]; Necklace: [shopsense shopsense_url="http://api.shopstyle.com/action/apiVisitRetailer?id=448574259″ original_url="https://www.jcrew.com/womens_category/jewelry/necklaces/PRDOVR~A8642/A8642.jsp" save_to_store="true"]J. Crew Rectangle Gem Necklace[/shopsense]; Bracelets: [shopsense shopsense_url="http://api.shopstyle.com/action/apiVisitRetailer?id=202171320″ original_url="http://shop.nordstrom.com/s/alexis-bittar-lucite-skinny-tapered-bangle/2926427?origin=category-personalizedsort&contextualcategoryid=0&fashionColor=Black+Forest&resultback=347&cm_sp=personalizedsort-_-browseresults-_-1_1_A" save_to_store="true"]Alexis Bittar Lucite Skinny Tapered Bangle[/shopsense]; Shoes: [shopsense shopsense_url="http://api.shopstyle.com/action/apiVisitRetailer?url=http%253A%252F%252Fshop.nordstrom.com%252Fs%252Fcole-haan-chelsea-pump%252F3392283%253Forigin%253DPredictiveSearch-personalizedsort" original_url="http://shop.nordstrom.com/s/cole-haan-chelsea-pump/3392283?origin=PredictiveSearch-personalizedsort&contextualcategoryid=0&fashionColor=&resultback=2058&cm_sp=personalizedsort-_-searchresults-_-1_6_D" save_to_store="true"]Cole Haan Chelsea Pump[/shopsense]; Nail Polish: [shopsense shopsense_url="none" original_url="http://www.essie.com/Colors/Pinks/splash-of-grenadine.aspx" save_to_store="true"]Essie Splash of Grenadine[/shopsense]