2014 Toyota Avalon Hybrid
This spring I partnered with Lexus and tested out the 2014 Lexus IS 350 F-Sport. I'm always one for fast and powerful cars, but my boyfriend is the opposite. He's a plug-in hybrid owner, and is always raving about it, so I wanted to see what all the hype was about. Thanks to Toyota, I got to drive the 2014 Toyota Avalon Hybrid for a week and see how well a hybrid could fit into my life!
I was completely impressed with the Avalon. I'll admit I was a bit skeptical at first, but the Avalon combines all the luxury features of your standard car and pairs it with hybrid technology to deliver outstanding fuel efficiency.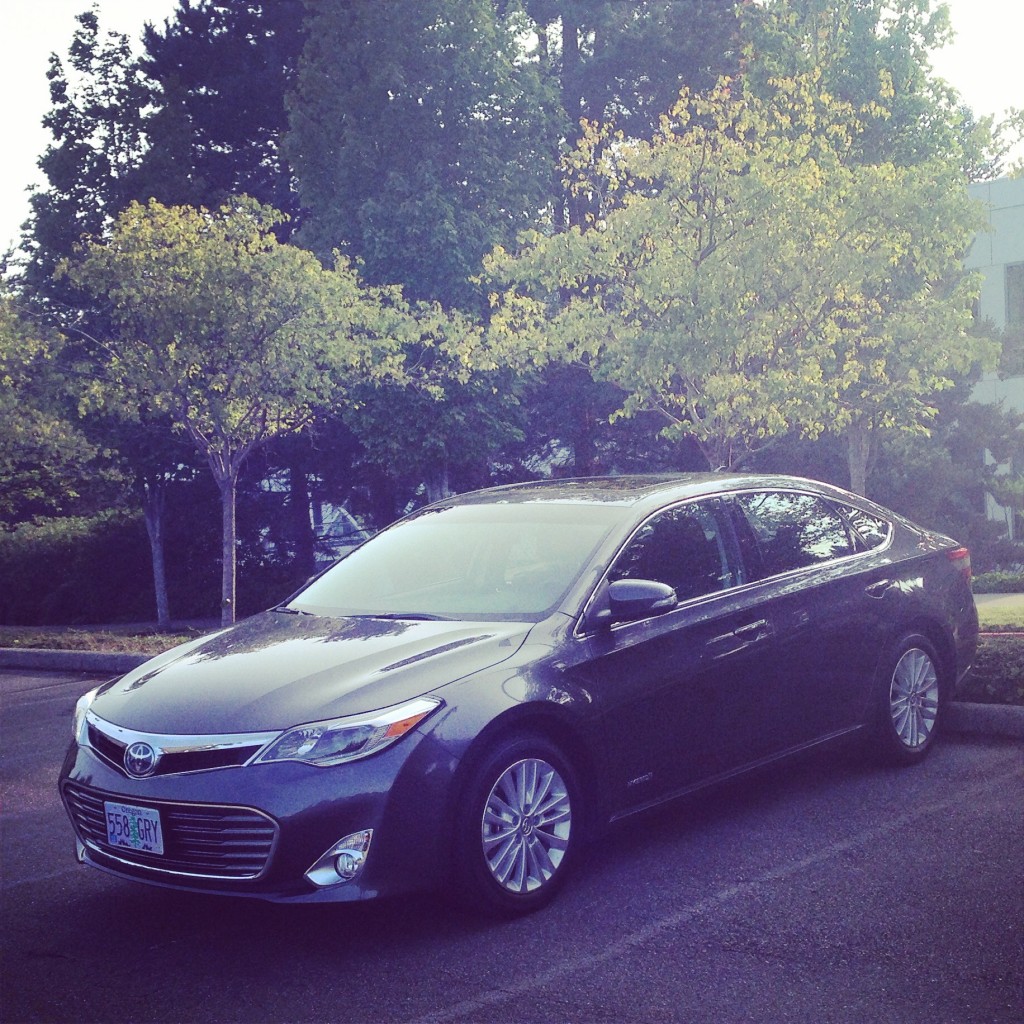 I drive a lot every day. My commute to work is 30 miles one way. Add on top of that driving to Zumba classes, running errands, and events in Seattle, and I can easily put on 100 miles or more in one day. I'm used to filling up my car at least once a week, mostly more. Well, guess what??? I had this car for a WEEK and didn't fill up ONCE! This concept was is absolutely foreign to me.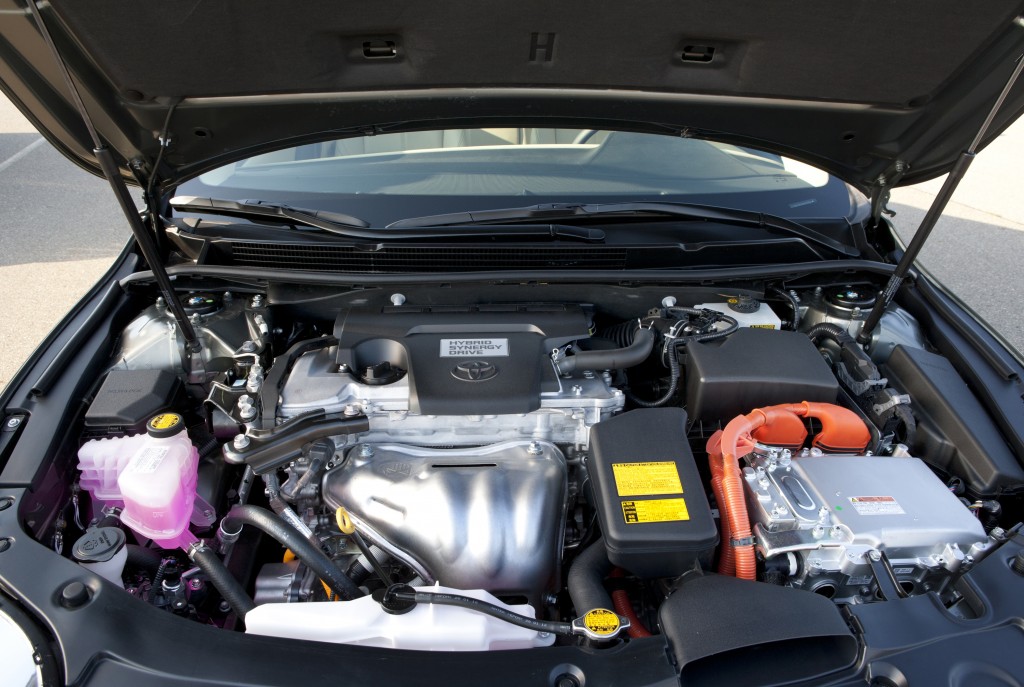 As we all know, the gas mileage and the quiet engine are two benefits to a hybrid vehicle. The Toyota Avalon also incorporated the "fun" aspect of a regular vehicle, featuring a V6 engine, sport mode, and paddle shifters on the steering wheel. Of course, it included numerous convenience features such as a backup camera, GPS and satellite radio, steering wheel controls, and cooled and heated seats. But my two favorite features? Adaptive cruise control and automatic high beams.
The adaptive cruise control, also known as Dynamic Radar Cruise Control (DRCC), automatically adjusts your vehicle's speed to help maintain an appropriate following distance between you and the vehicle directly in front of you. It's basically like the car drives itself (but please note, the car doesn't actually drive itself!). The automatic high beam is just as it sounds – if your high beams are on and a car is coming towards you, it automatically dims the lights until the car passes.
All in all, it was a fun week driving the Avalon and doin' that hybrid thing!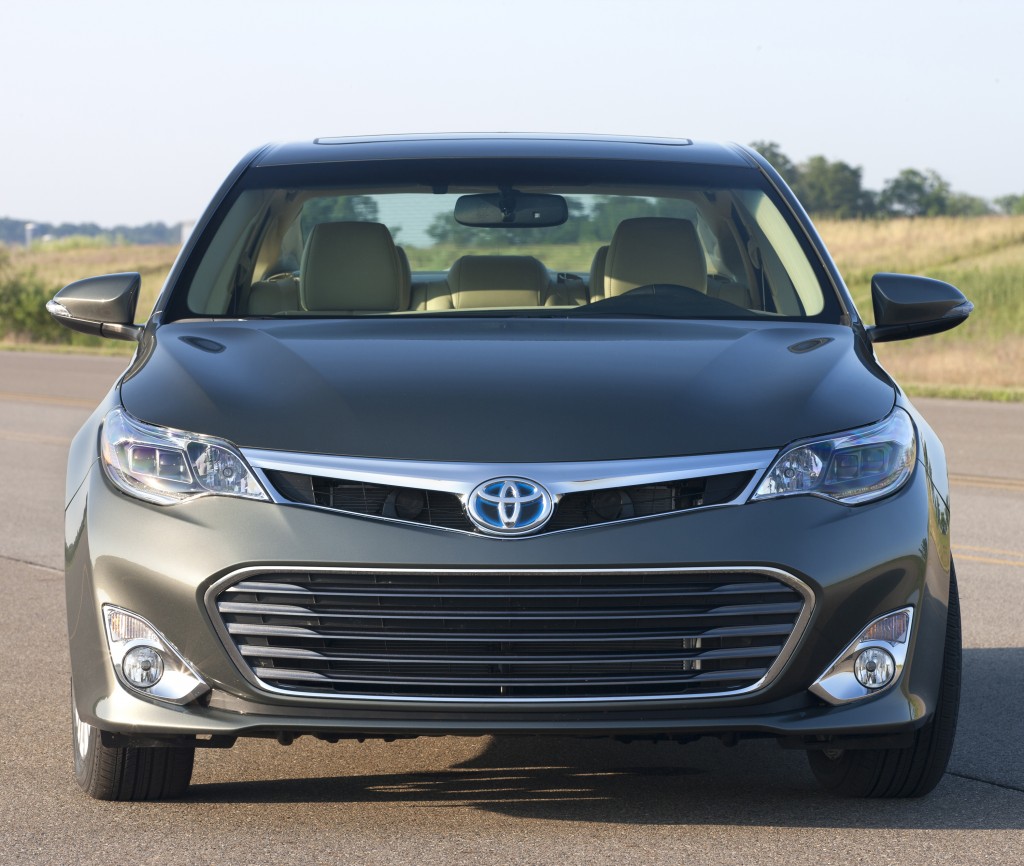 Thanks so much to Toyota for letting me test out the beautiful 2014 Toyota Avalon Hybrid!