Neon + Floral
I'm clinging to the last bits of summer before I trade in my bright and bold dresses for deep and rich fall colors. It's always bittersweet to see the summer sun leave but also exciting to feel the crisp breeze of fall mingle with the remaining summer warmth. This dress perfectly represents the seasonal change, mixing summer colors with the depth and dark of fall.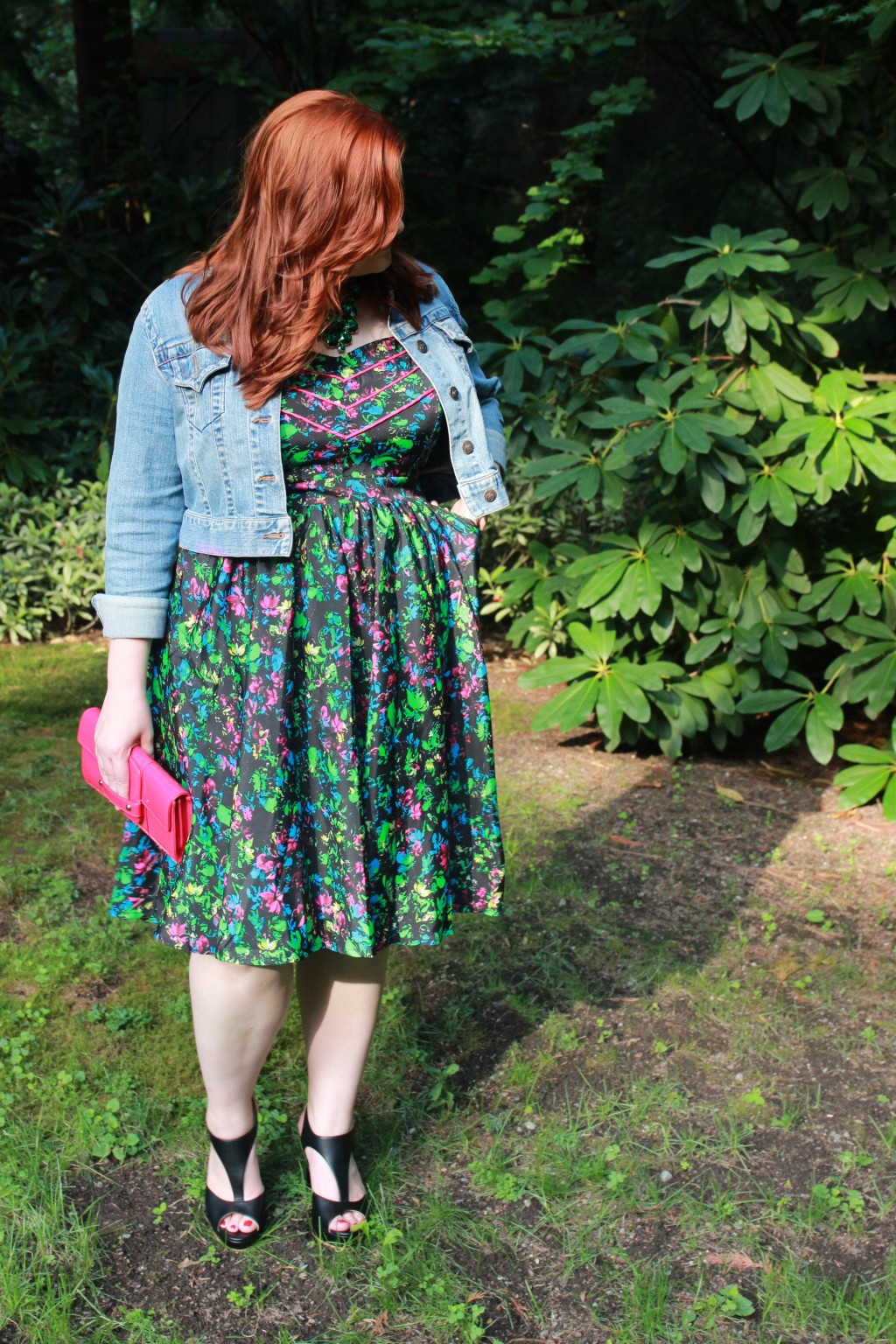 This dress, by City Chic, has been going through my closet rotation regularly! It's fun to pair with all sorts of neon colors, but my favorite combination has been with this green statement necklace by Tasha and accented with a hot pink Alfani clutch.
City Chic is quickly becoming one of my favorite plus size clothing lines and I'm so excited that [shopsense shopsense_url="http://api.shopstyle.com/action/apiVisitRetailer?url=http%253A%252F%252Fshop.nordstrom.com%252Fsr%253Forigin%253Dkeywordsearch" original_url="http://shop.nordstrom.com/sr?origin=keywordsearch&contextualcategoryid=0&keyword=city+chic" save_to_store="false"]Nordstrom carries them online[/shopsense] and in select stores. I'm particularly fond of City Chic because they incorporate a lot of elastic into their pieces which means they still fit me despite my recent weight loss, no alterations needed!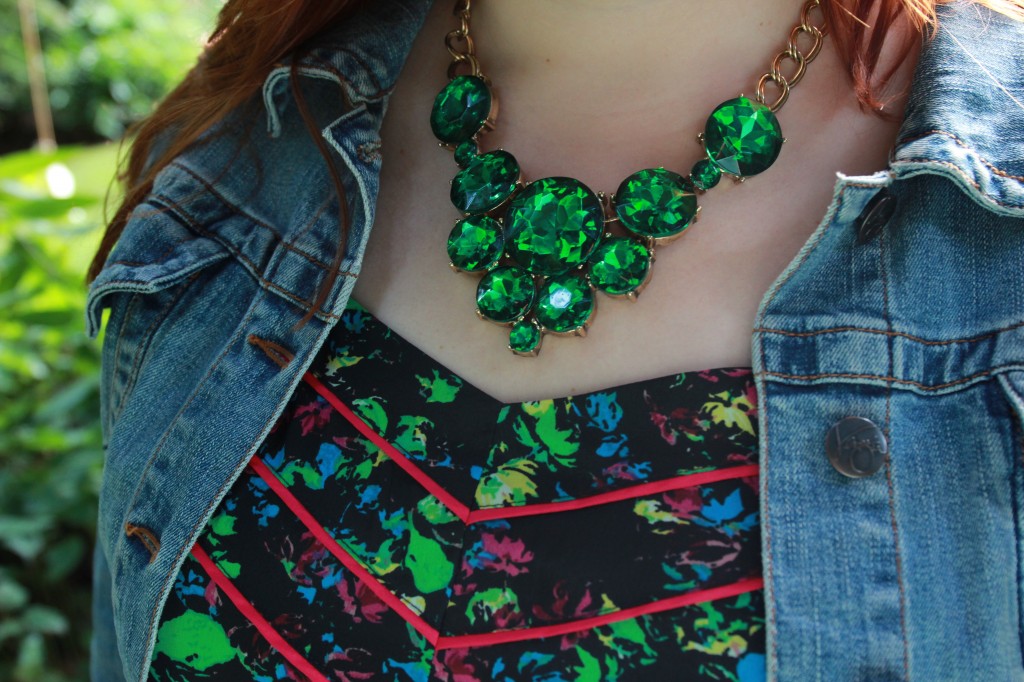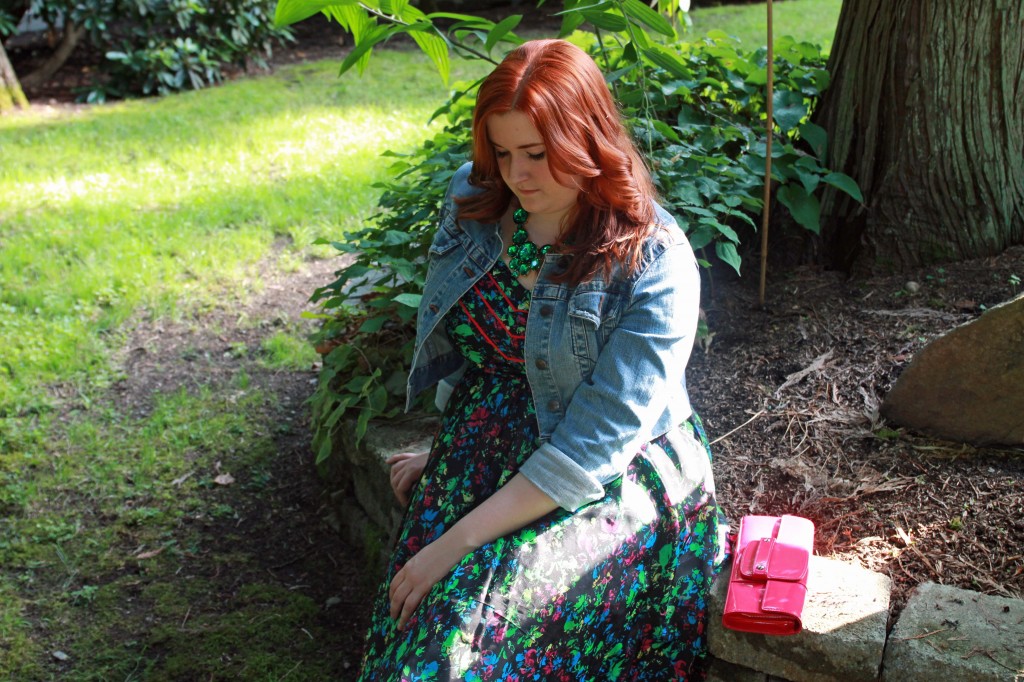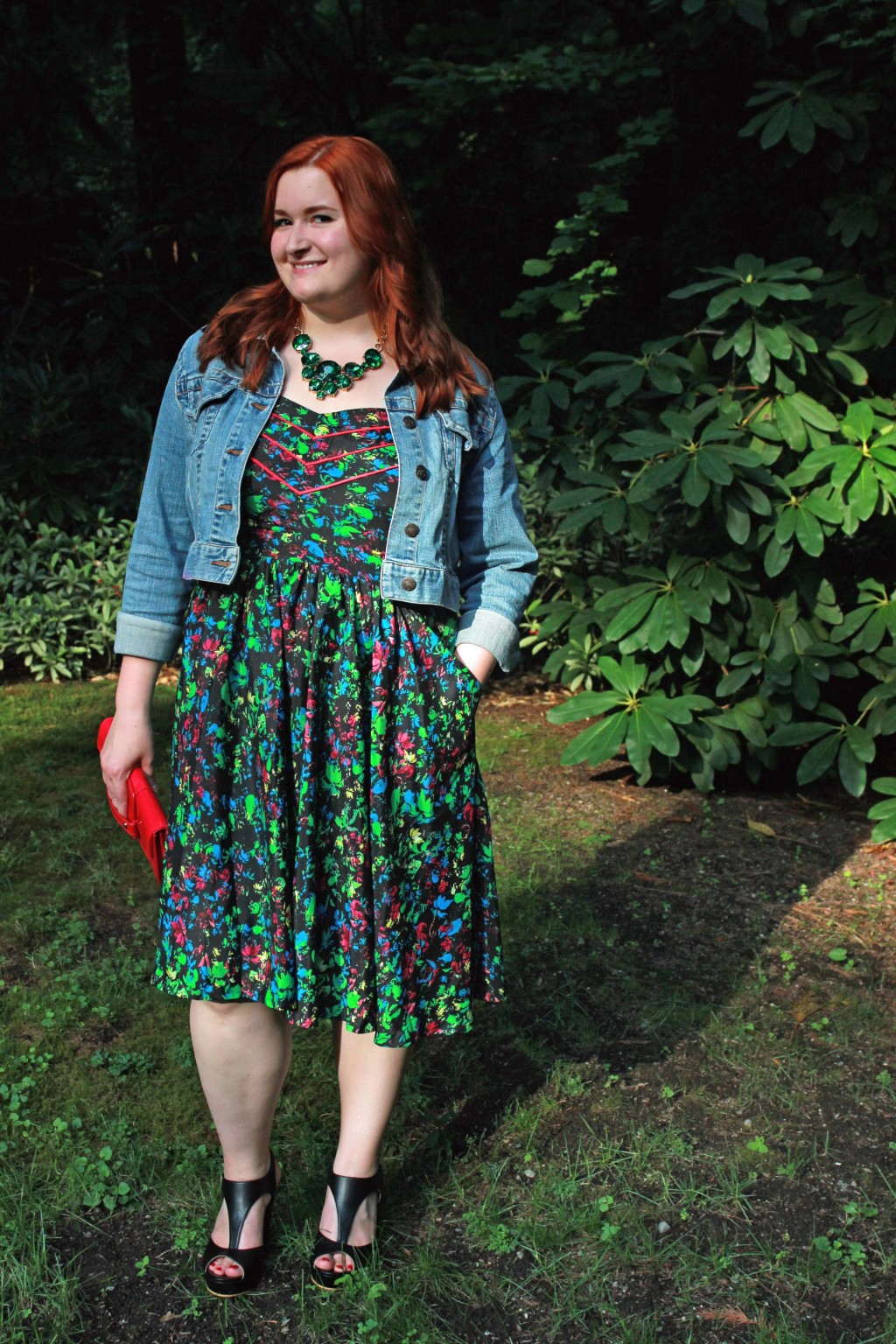 Dress: [shopsense shopsense_url="http://api.shopstyle.com/action/apiVisitRetailer?id=454150898″ original_url="http://shop.nordstrom.com/s/city-chic-rainbow-bloom-floral-print-sundress-plus-size/3806139?origin=category-personalizedsort&contextualcategoryid=0&fashionColor=&resultback=3659&cm_sp=personalizedsort-_-browseresults-_-1_11_C" save_to_store="true"]City Chic 'Rainbow Bloom' Floral Print Dress[/shopsense]; Jacket: Venezia (similar by Sejour); Necklace: Tasha (similar by [shopsense shopsense_url="http://api.shopstyle.com/action/apiVisitRetailer?id=454830612″ original_url="http://shop.nordstrom.com/s/kendra-scott-stone-frontal-necklace/3748269?origin=category-personalizedsort&contextualcategoryid=0&fashionColor=EMERALD+CATSEYE%252F+GOLD&resultback=3253&cm_sp=personalizedsort-_-browseresults-_-1_9_D" save_to_store="true"]Kendra Scott – on sale![/shopsense]); Shoes: BP. 'Springs Wedge' Sandal; Clutch: Alfani