Polka Dots & Chambray
Does anyone else feel as if life has been so busy lately? I spent last week in New York and Connecticut for work, I'm back for five days, and on Thursday I leave for Italy! To say I'm excited is an understatement but I've got a lot to get done in the next couple days!
Can you believe the gorgeous weather we've been having? I'm also scared to mention it for fear of jinxing it! It's perfect because I'm not quite ready to let my summer clothes be packed away yet, so I need every excuse possible to keep wearing them!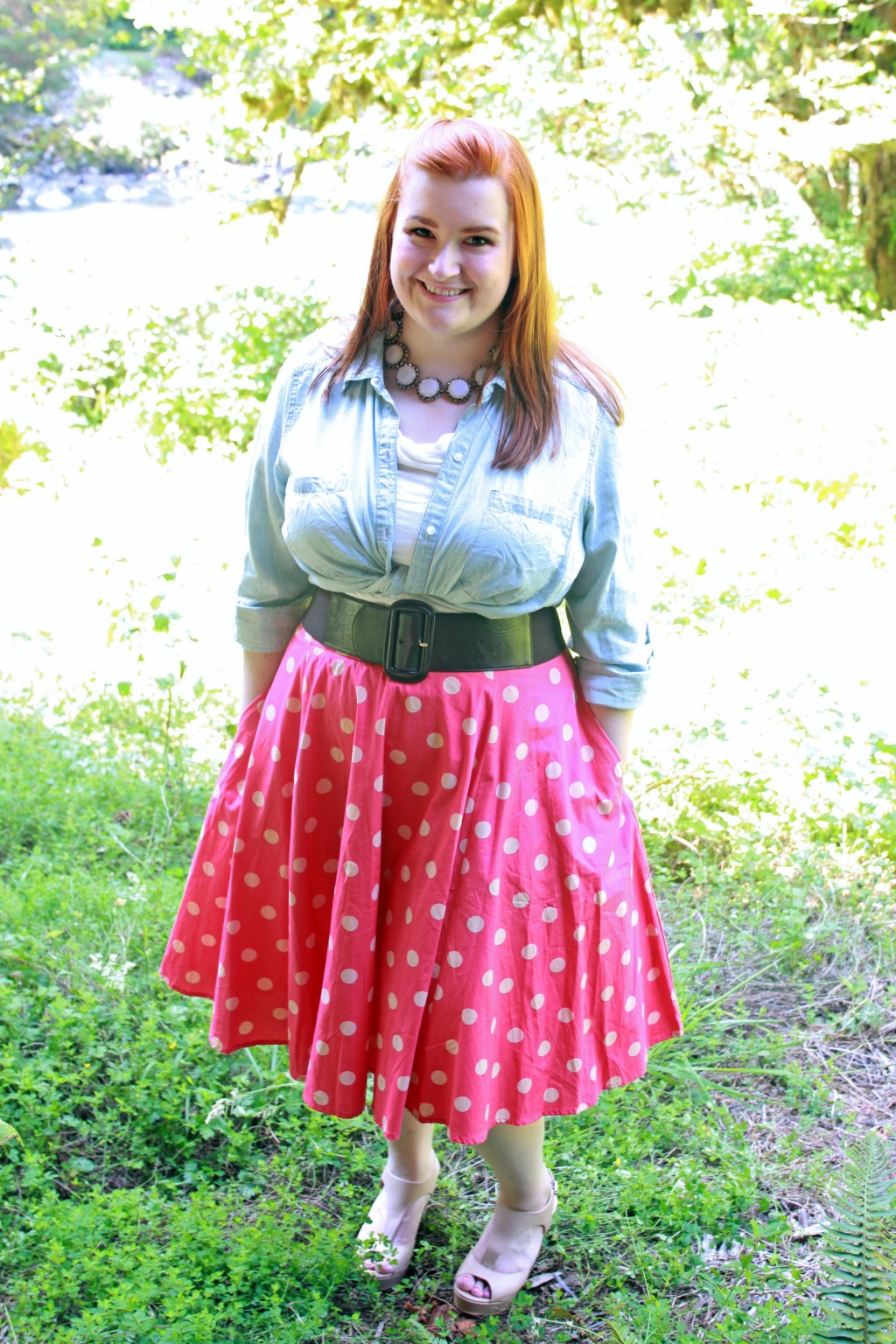 As a treat to myself after losing weight, I custom ordered a few skirts from eShakti. I stumbled upon eShakti a few years ago and loved the concept behind it – you can order their clothing in size 0-36W or input your own measurements and have eShakti create a custom-fit dress, skirt, shirt, or jacket made to fit YOU!
True to form, I automatically gravitated to the polka dot circle skirt, perfect for twirling and complete with pockets! The skirt arrived as promised in two weeks, tailored to fit my shape and just as stunning in person as it was online.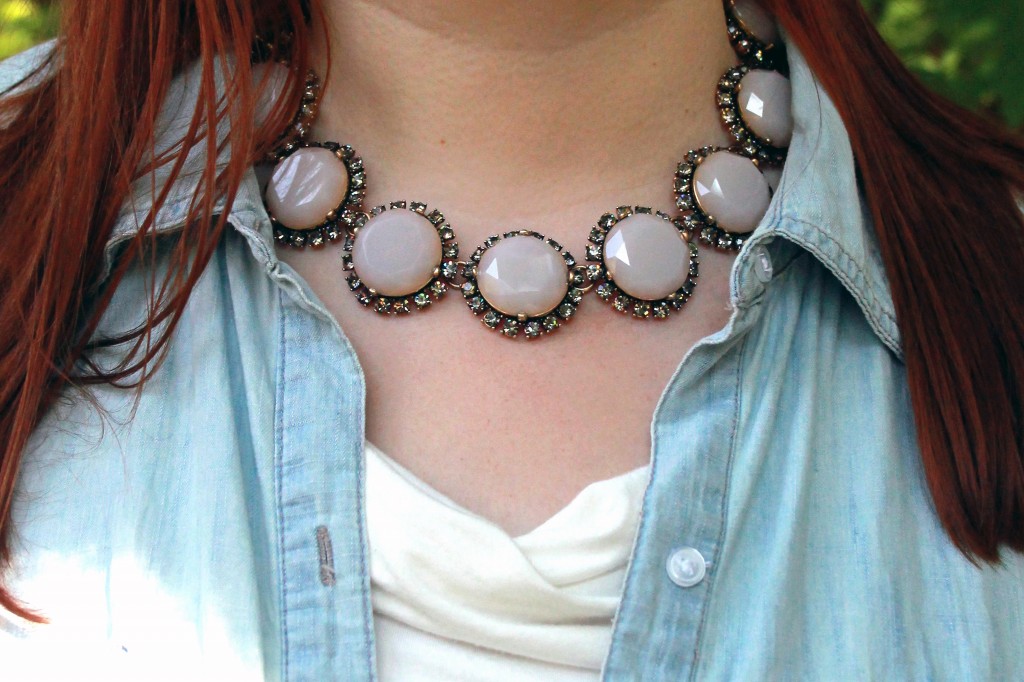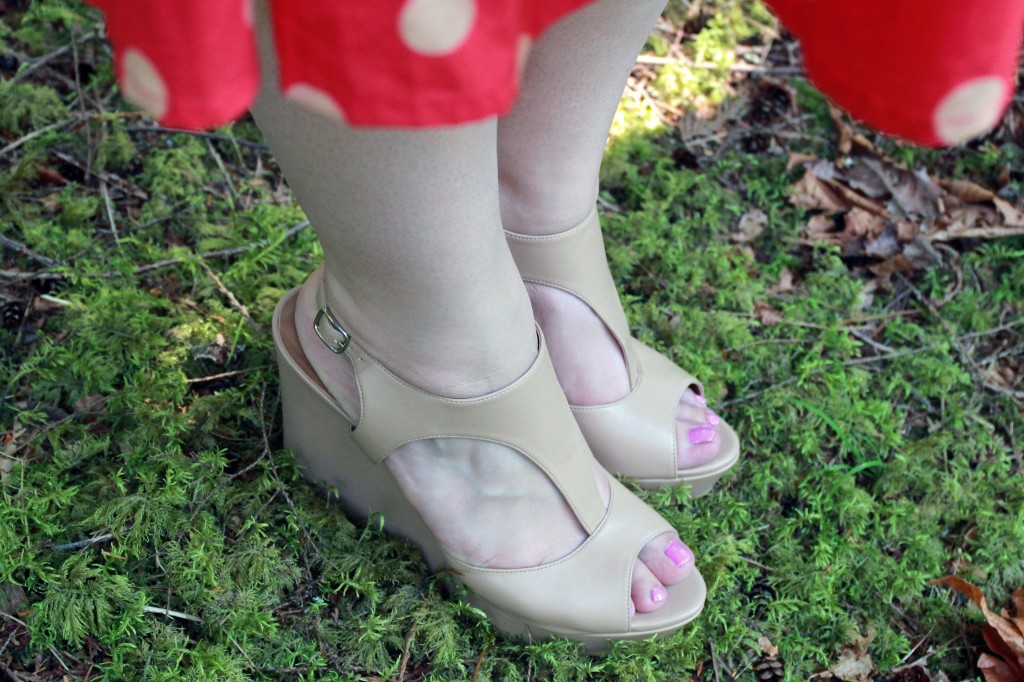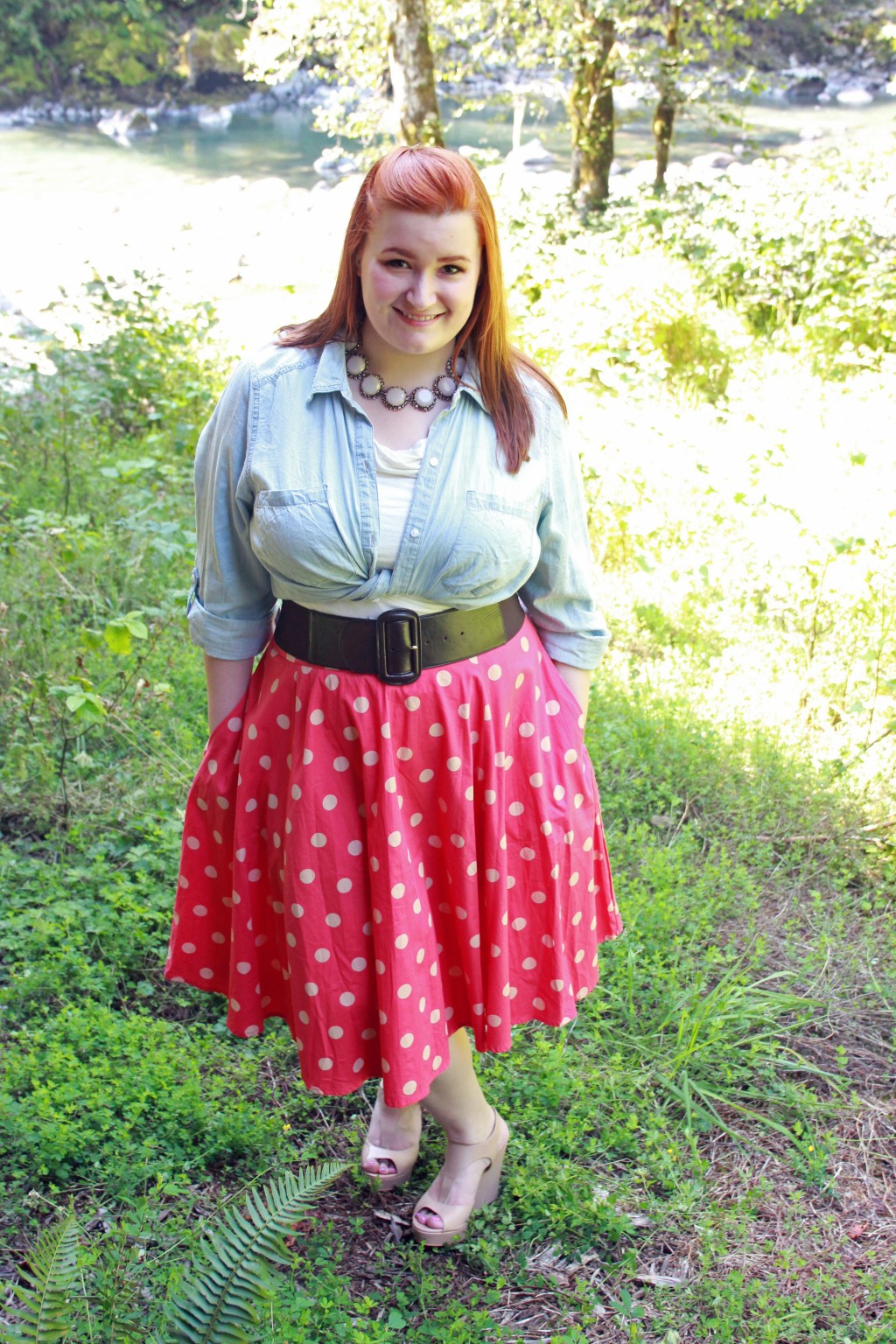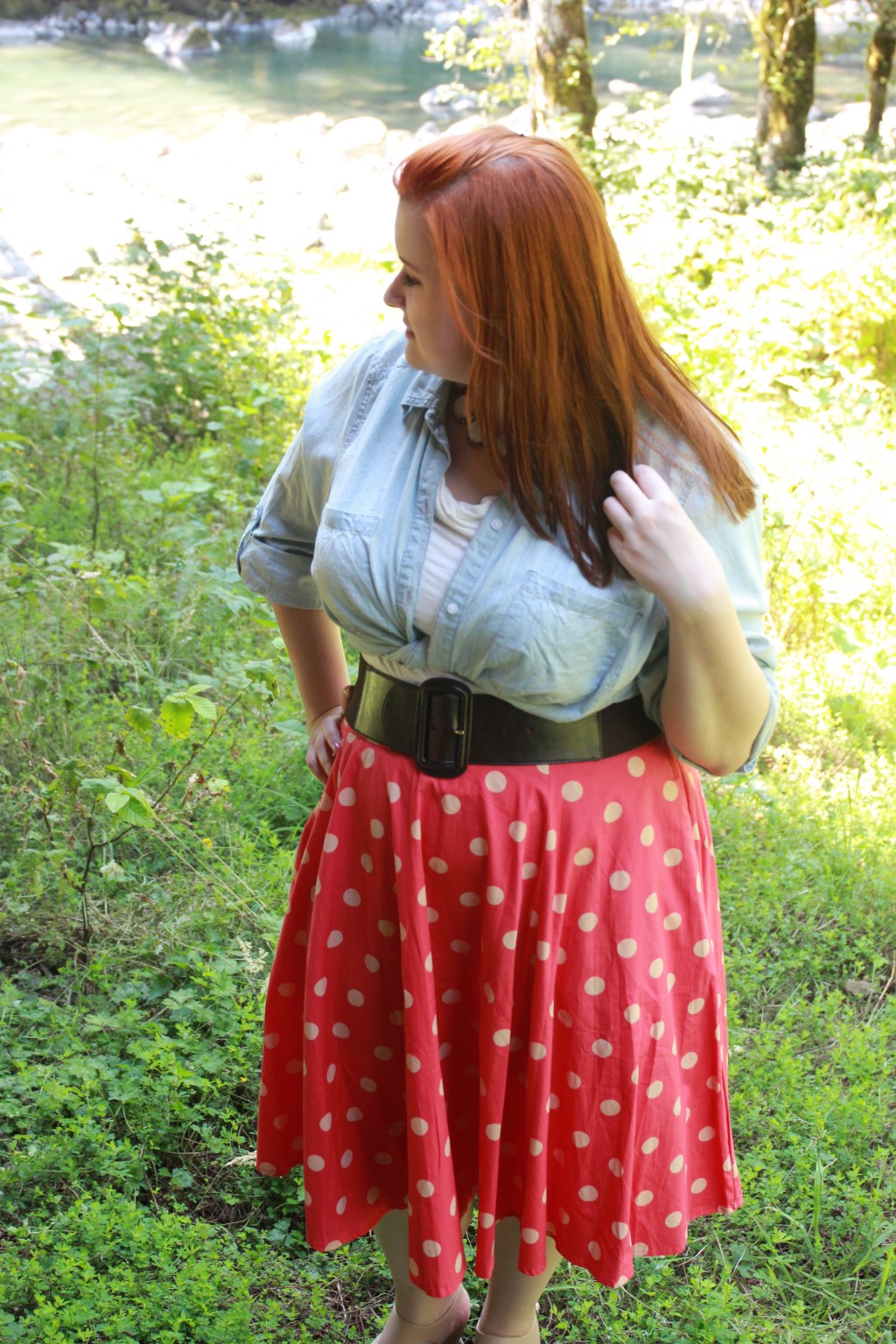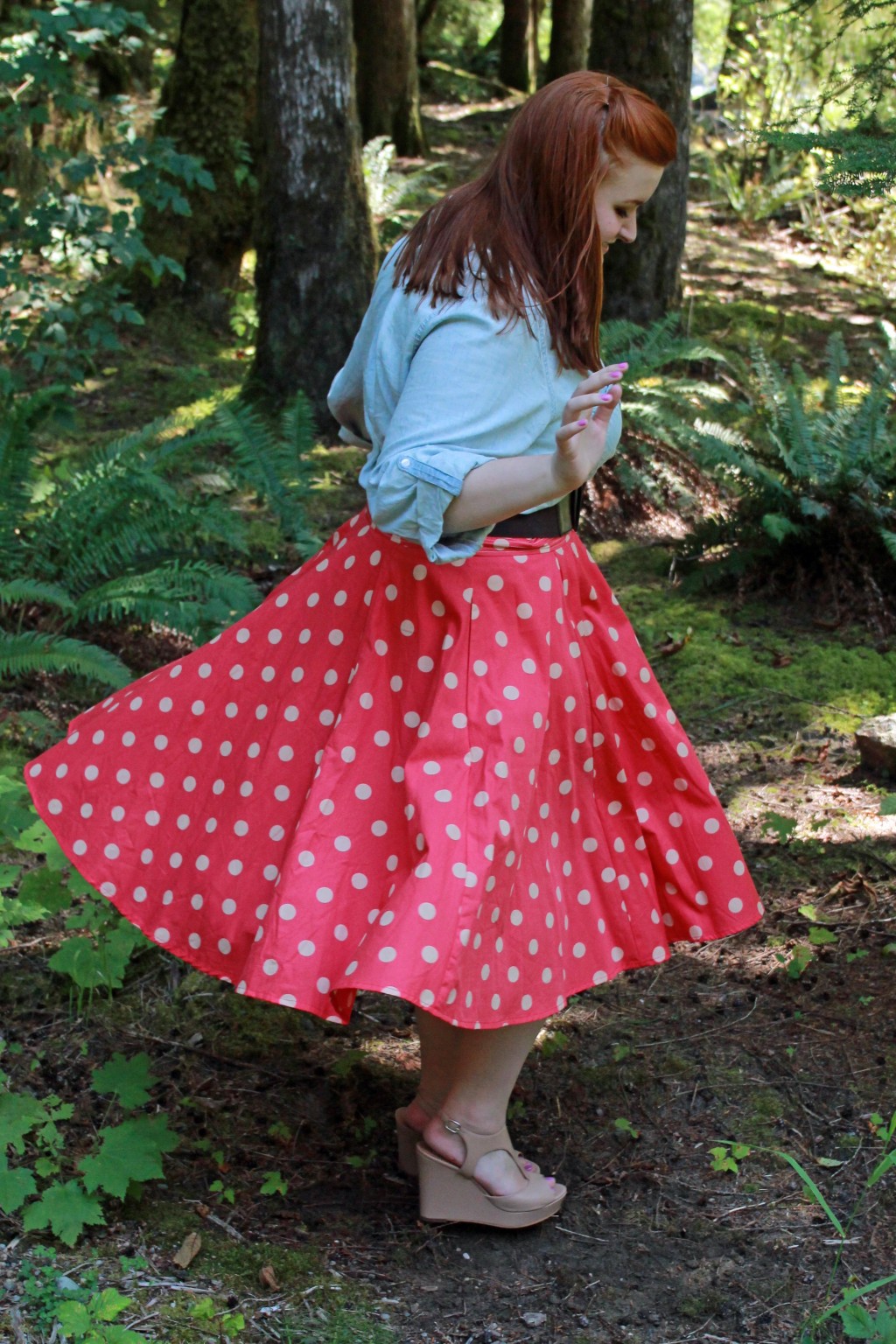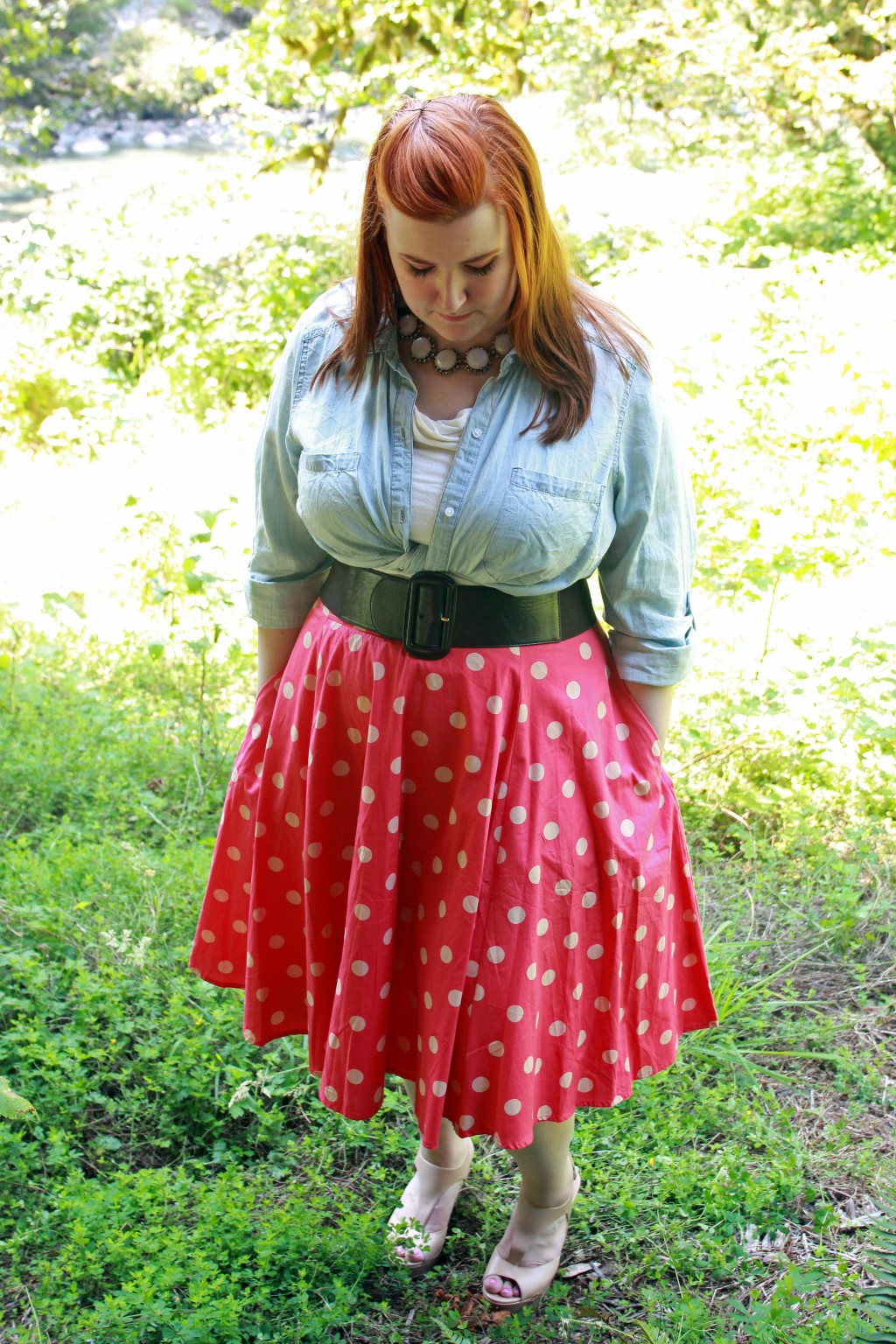 Top: Style & Co. ([shopsense shopsense_url="http://api.shopstyle.com/action/apiVisitRetailer?id=457858358″ original_url="http://shop.nordstrom.com/s/eileen-fisher-classic-collar-denim-chambray-shirt-regular-petite/3871751?origin=keywordsearch-personalizedsort&contextualcategoryid=2375500&fashionColor=&resultback=1867&cm_sp=personalizedsort-_-searchresults-_-1_6_A" save_to_store="true"]similar by Eileen Fisher[/shopsense]); Skirt: eShakti (similar [shopsense shopsense_url="none" original_url="http://www.eshakti.com/product/CL0030898″ save_to_store="false"]eShakti polka dot dress[/shopsense]); Shoes: [shopsense shopsense_url="http://api.shopstyle.com/action/apiVisitRetailer?id=445008454″ original_url="http://shop.nordstrom.com/s/bp-springs-wedge-sandal/3606455?origin=category-personalizedsort&contextualcategoryid=0&fashionColor=BLACK&resultback=768&cm_sp=personalizedsort-_-browseresults-_-1_3_D" save_to_store="false"]BP. 'Springs Wedge' Sandal[/shopsense]; Necklace: [shopsense shopsense_url="http://api.shopstyle.com/action/apiVisitRetailer?id=207903402″ original_url="https://www.jcrew.com/womens_category/jewelry/necklaces/PRDOVR~39566/39566.jsp?color_name=crystal" save_to_store="true"]J. Crew (similar style)[/shopsense]