Pink Stripes & Gold Baubles
As the summer wanes and I try desperately to cling to the last bits of sunshine and warm days, I sifted through my closet to find some pieces that I haven't worn in a while. As it turns out, when you lose approximately 40 pounds, some of your regular clothes are suddenly too big but some of the old clothes you've hung onto for far too long end up fitting. This skirt is one of those pieces I've kept around for many years. I've been so in love with the piece, but always found it too small and too tight to wear. That all changes today!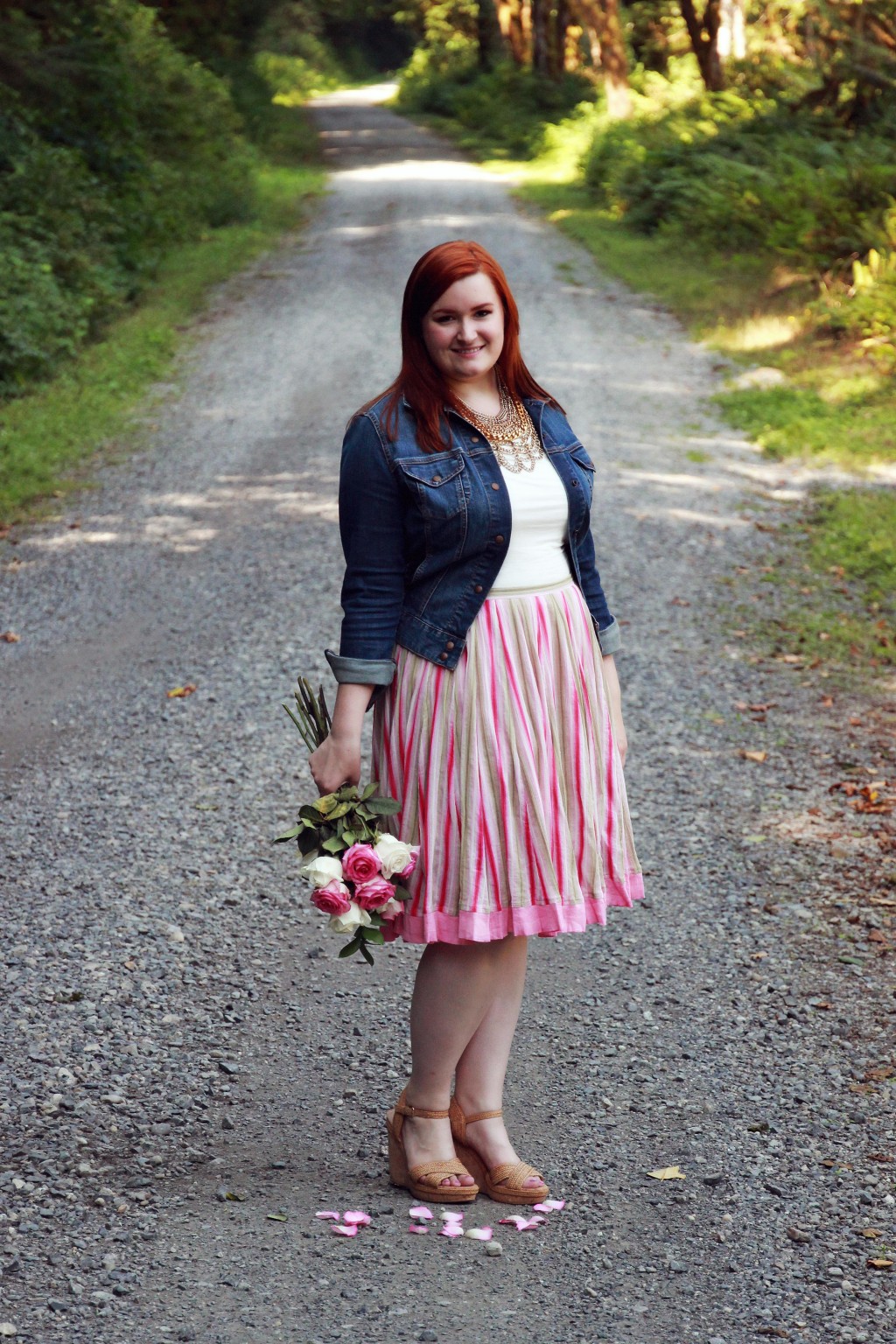 Years ago when I was still in high school, I found this skirt at Banana Republic on sale for about $12. Even then I knew it was a classic piece and a must-have. These last few days of summer I've been feeling full of energy and excited to wear clothes that I haven't fit into for such a long time. The soft pinks, shades of cream, and gold accents create a feminine and romantic look – plus it TWIRLS! And we all know how much of a sucker I am for a full, twirly skirt!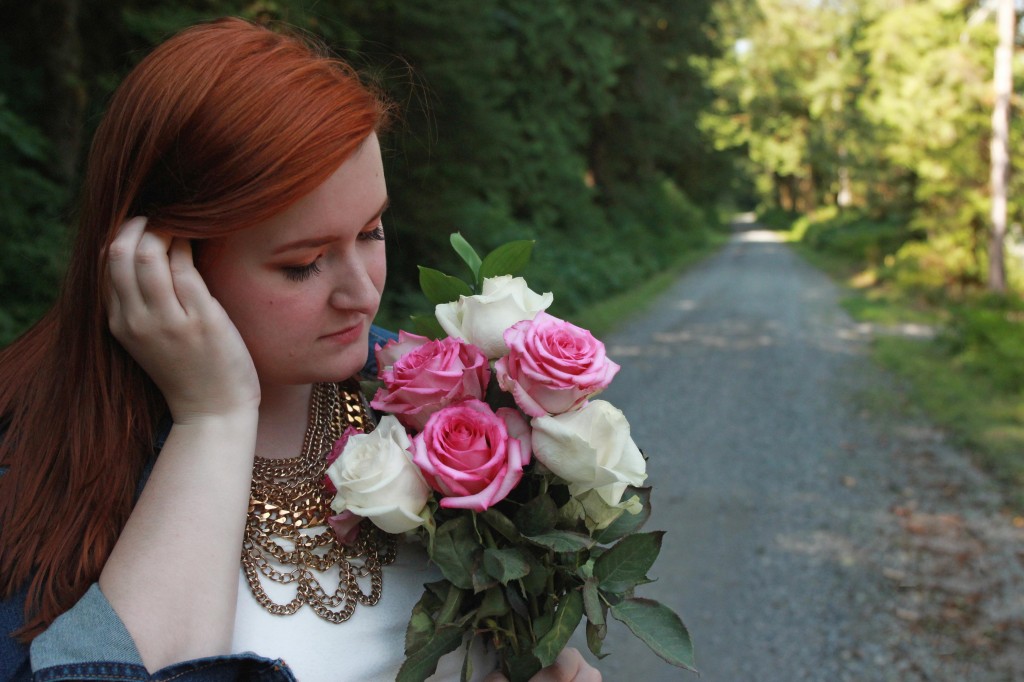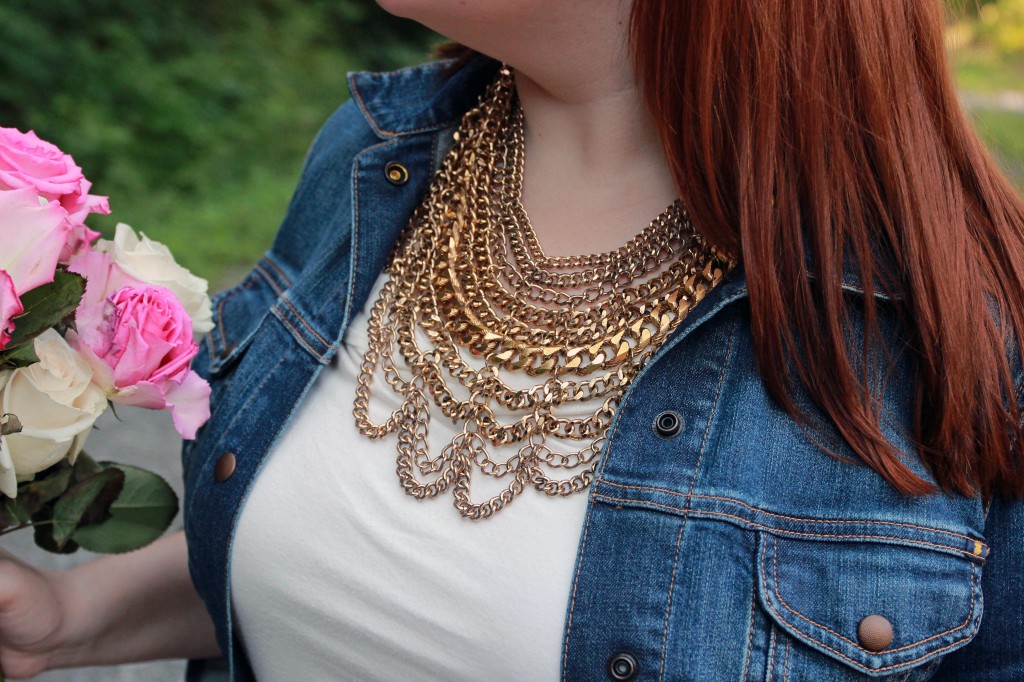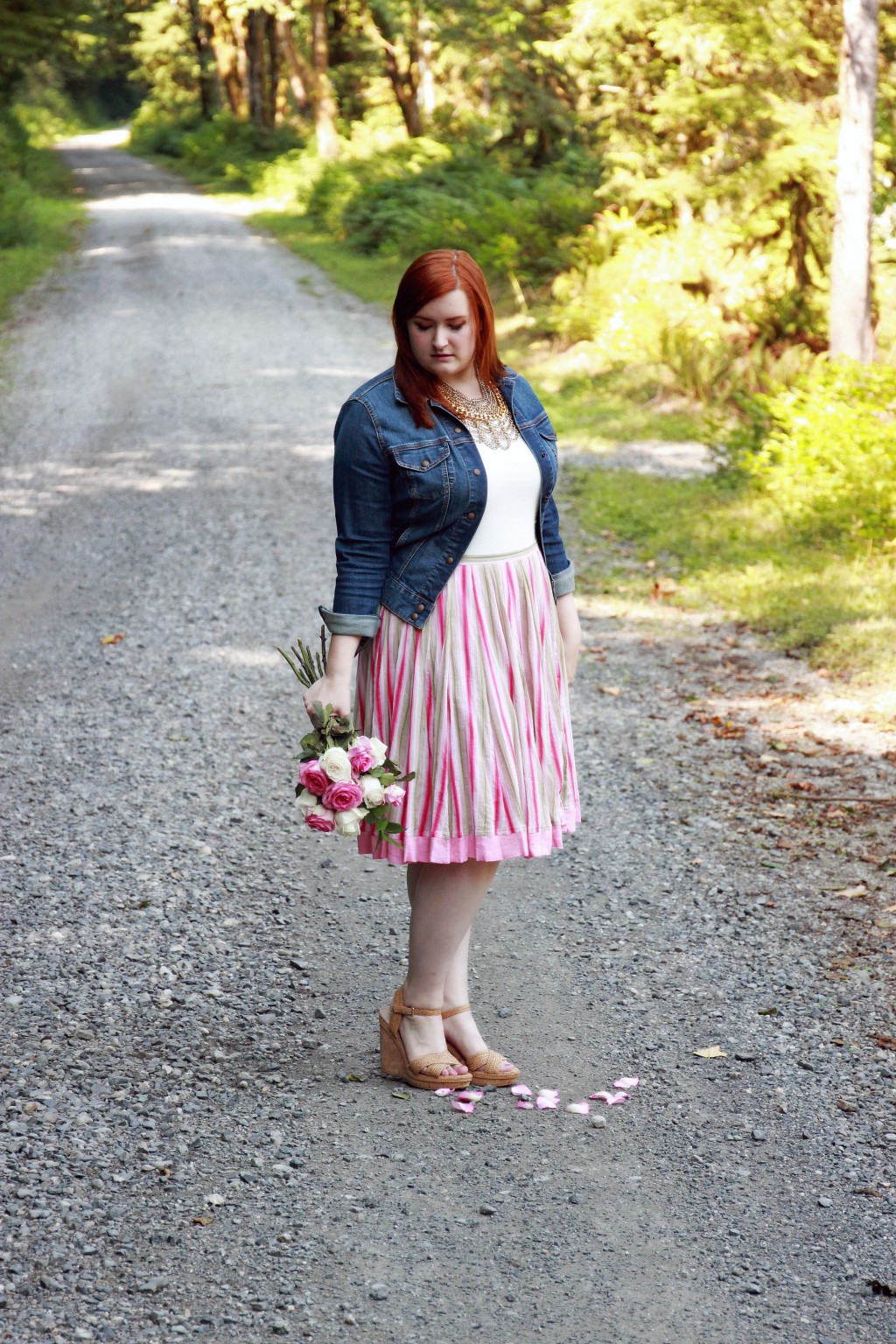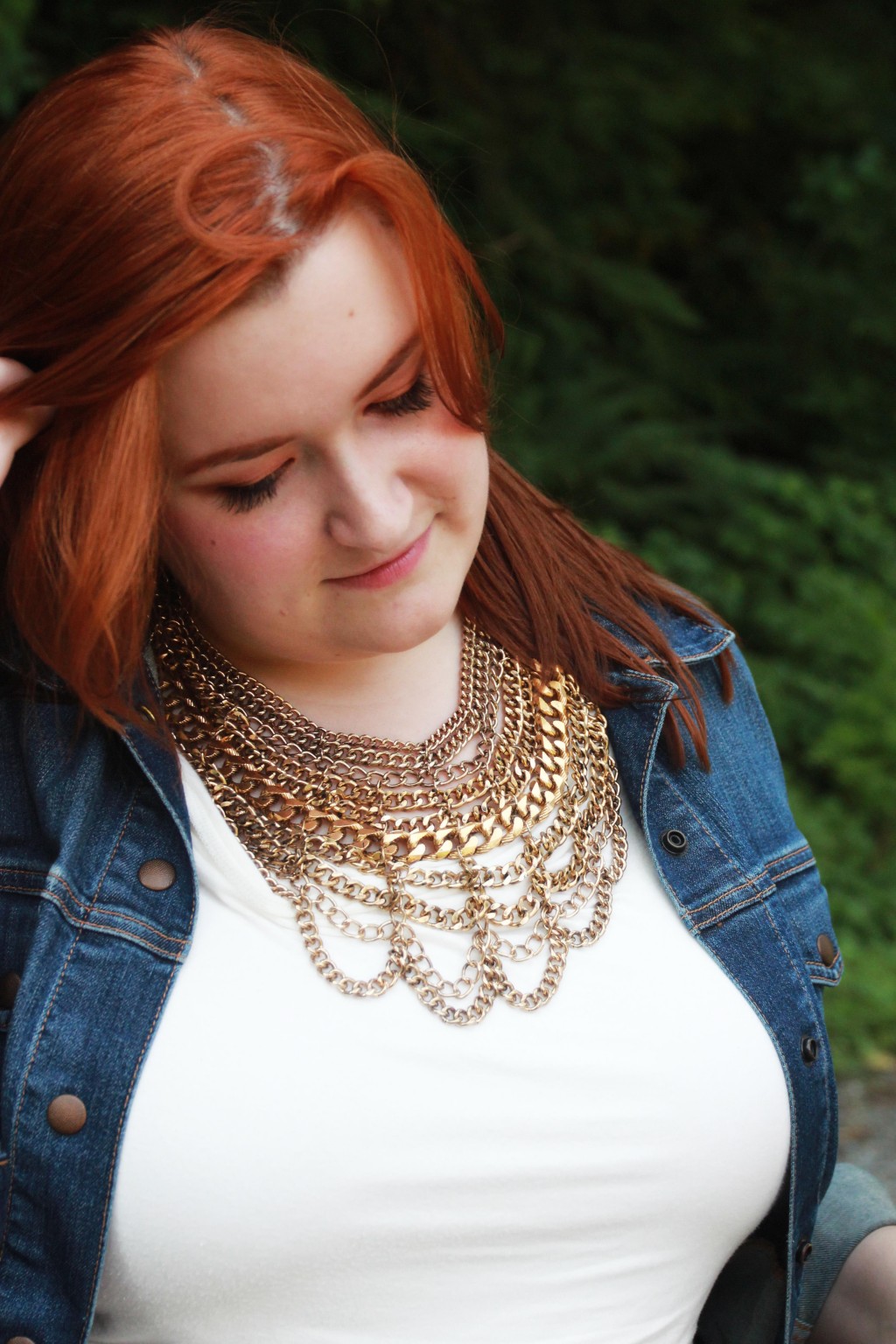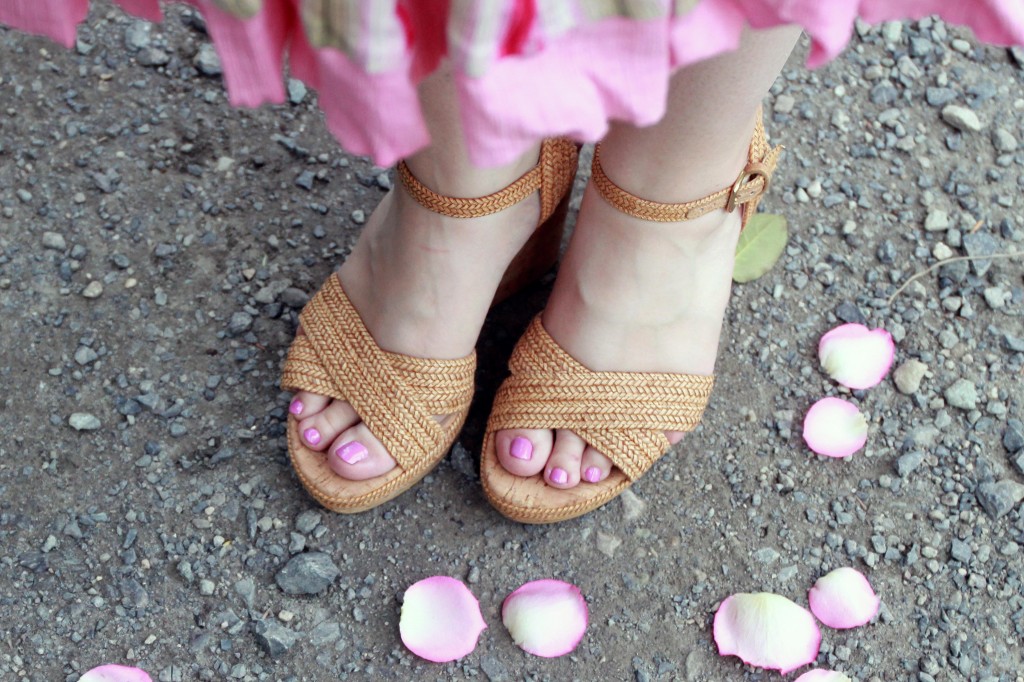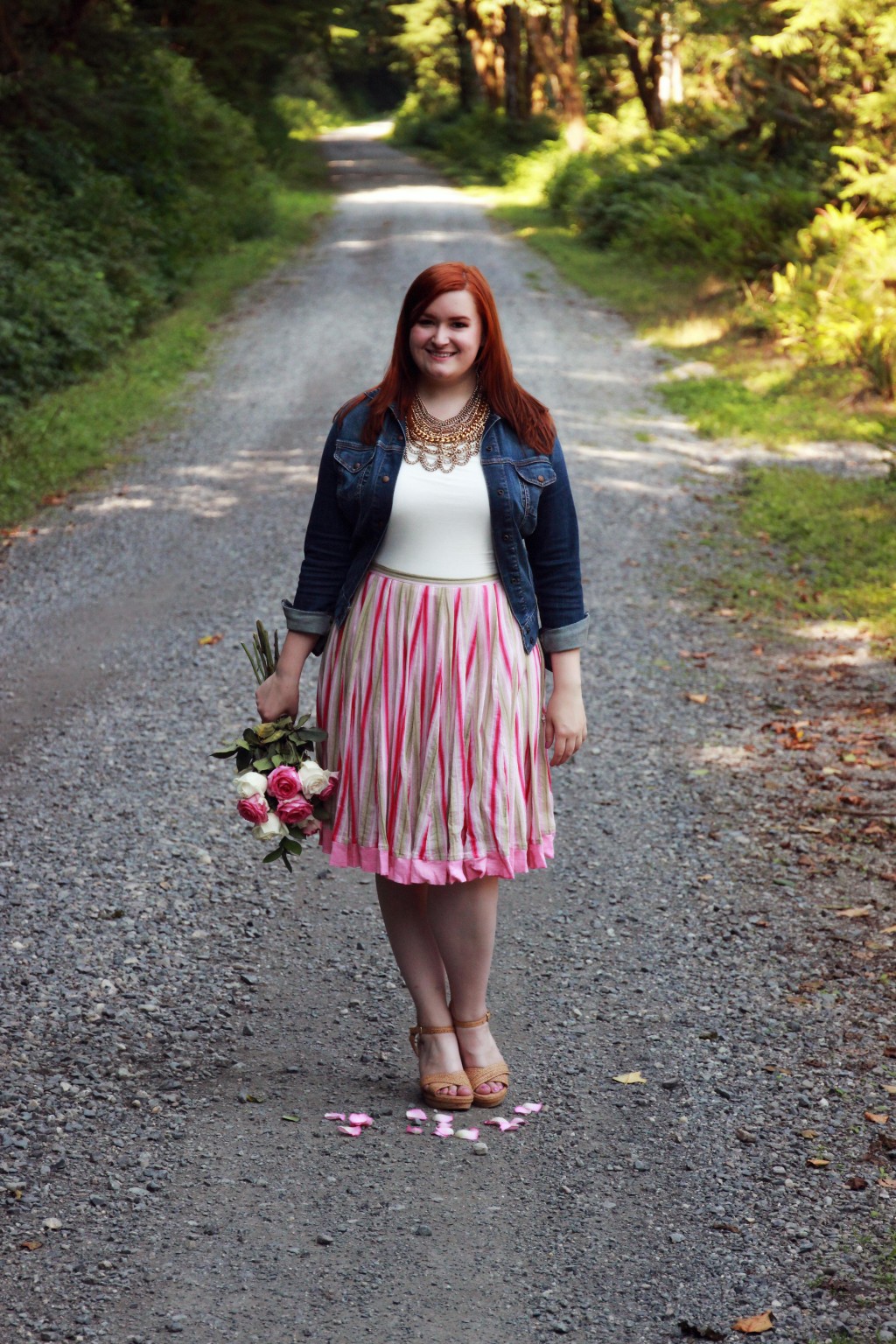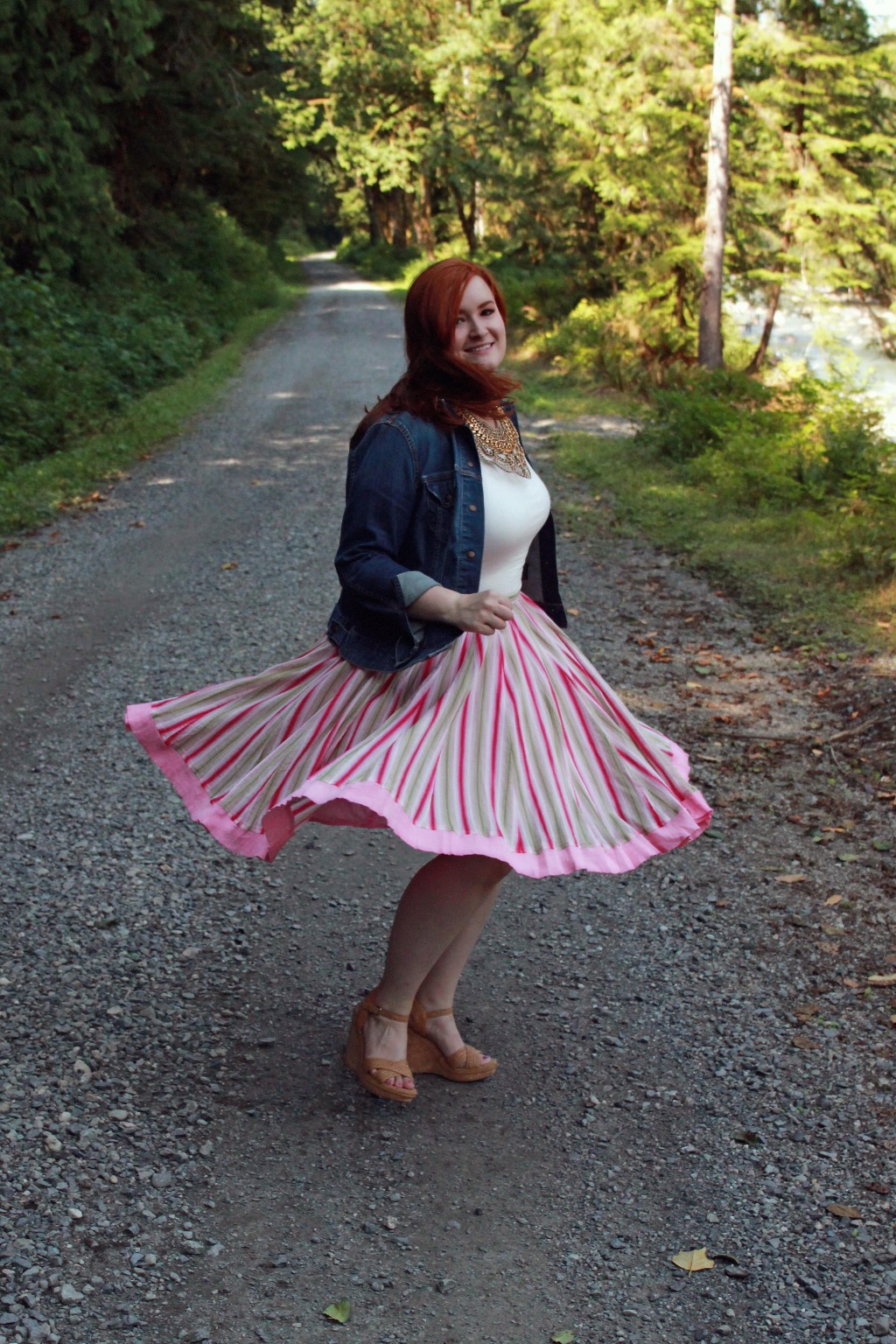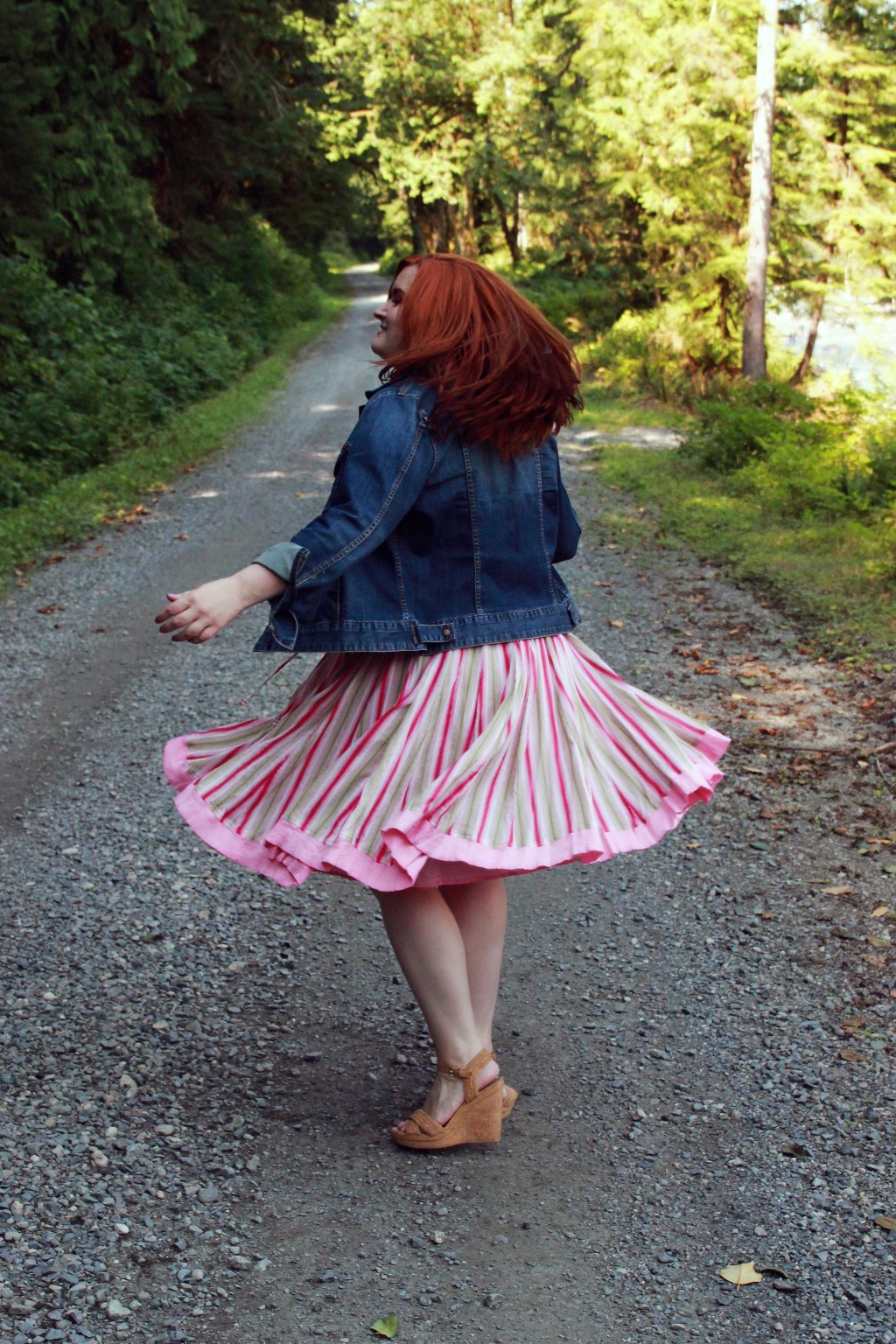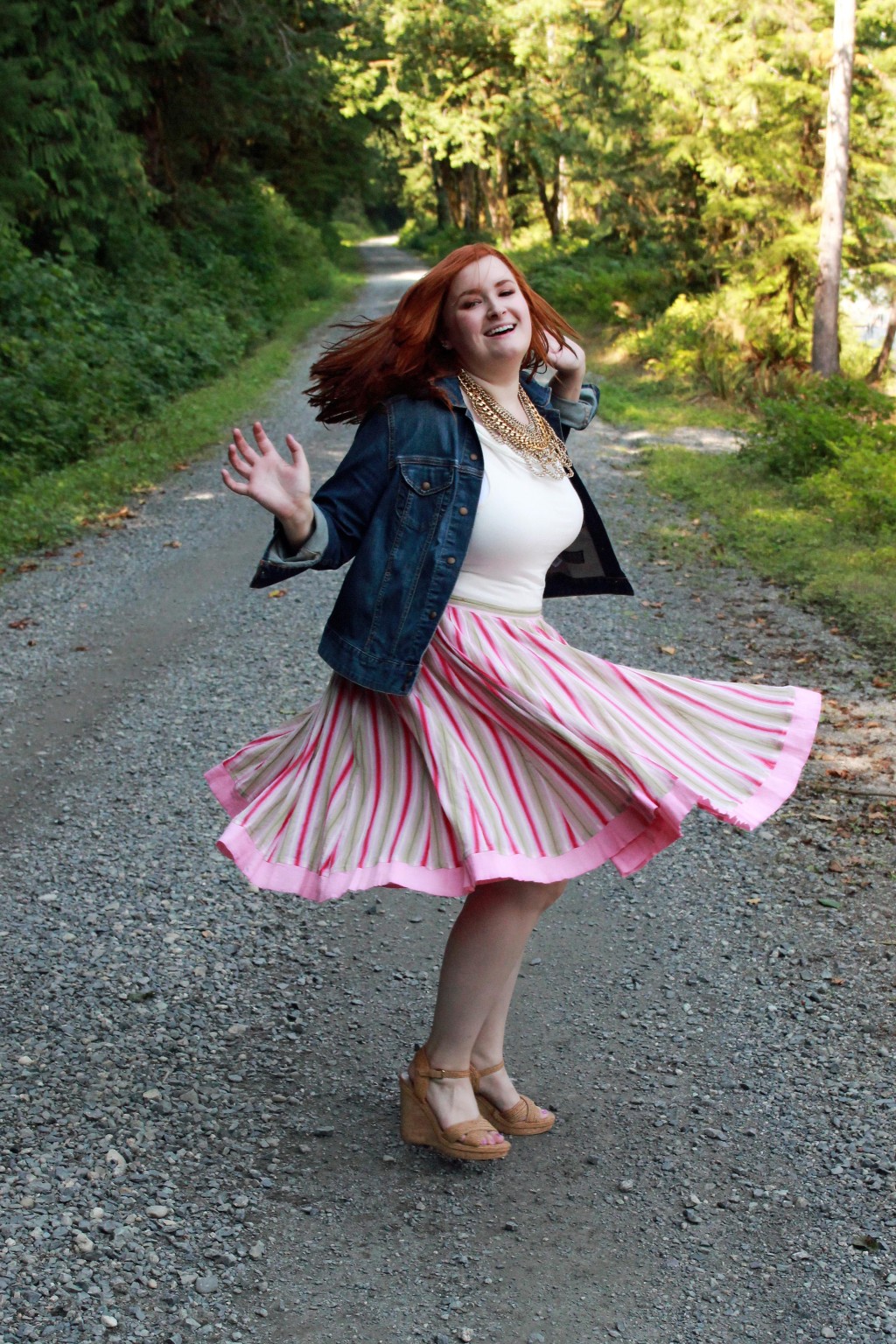 Jacket: Lucky Brand; Top: [shopsense shopsense_url="http://api.shopstyle.com/action/apiVisitRetailer?id=454836411″ original_url="http://shop.nordstrom.com/s/halogen-mixed-media-drape-neck-top-regular-petite/3770834?origin=category-personalizedsort&contextualcategoryid=0&fashionColor=TAYLOR+IVORY&resultback=655&cm_sp=personalizedsort-_-browseresults-_-1_3_B" save_to_store="true"]Halogen Drape Neck Top (similar)[/shopsense]; Necklace: [shopsense shopsense_url="http://api.shopstyle.com/action/apiVisitRetailer?id=450105060″ original_url="http://www.baublebar.com/chainmaille-bib-necklace.html" save_to_store="true"]Bauble Bar Chainmaille Bib (gold)[/shopsense]; Skirt: Banana Republic ([shopsense shopsense_url="http://api.shopstyle.com/action/apiVisitRetailer?id=453677829″ original_url="http://shop.nordstrom.com/s/kate-spade-new-york-rose-print-pencil-skirt/3752735?origin=category-personalizedsort&contextualcategoryid=0&fashionColor=&resultback=8708&cm_sp=personalizedsort-_-browseresults-_-1_24_D" save_to_store="true"]similar Kate Spade skirt in rose print[/shopsense]); Shoes: [shopsense shopsense_url="http://api.shopstyle.com/action/apiVisitRetailer?id=320812555″ original_url="http://shop.nordstrom.com/s/stuart-weitzman-minx-espadrille/3233533?origin=category-personalizedsort&contextualcategoryid=0&fashionColor=&resultback=742&cm_sp=personalizedsort-_-browseresults-_-1_3_B" save_to_store="true"]Stuart Weitzman 'Minx' Espadrille[/shopsense]; Nail Polish: [shopsense shopsense_url="none" original_url="http://www.essie.com/Colors/Pinks/splash-of-grenadine.aspx" save_to_store="false"]Essie 'Splash of Grenadine' [/shopsense]