Wearing White after Labor Day
Traditionally, we're purging our closets of white dresses, skirts, and pants, but in one last ditch effort to keep summer around, and further my denial that it's actually September, I'm breaking the rule and wearing white after Labor Day! Once a rule breaker, always a rule breaker.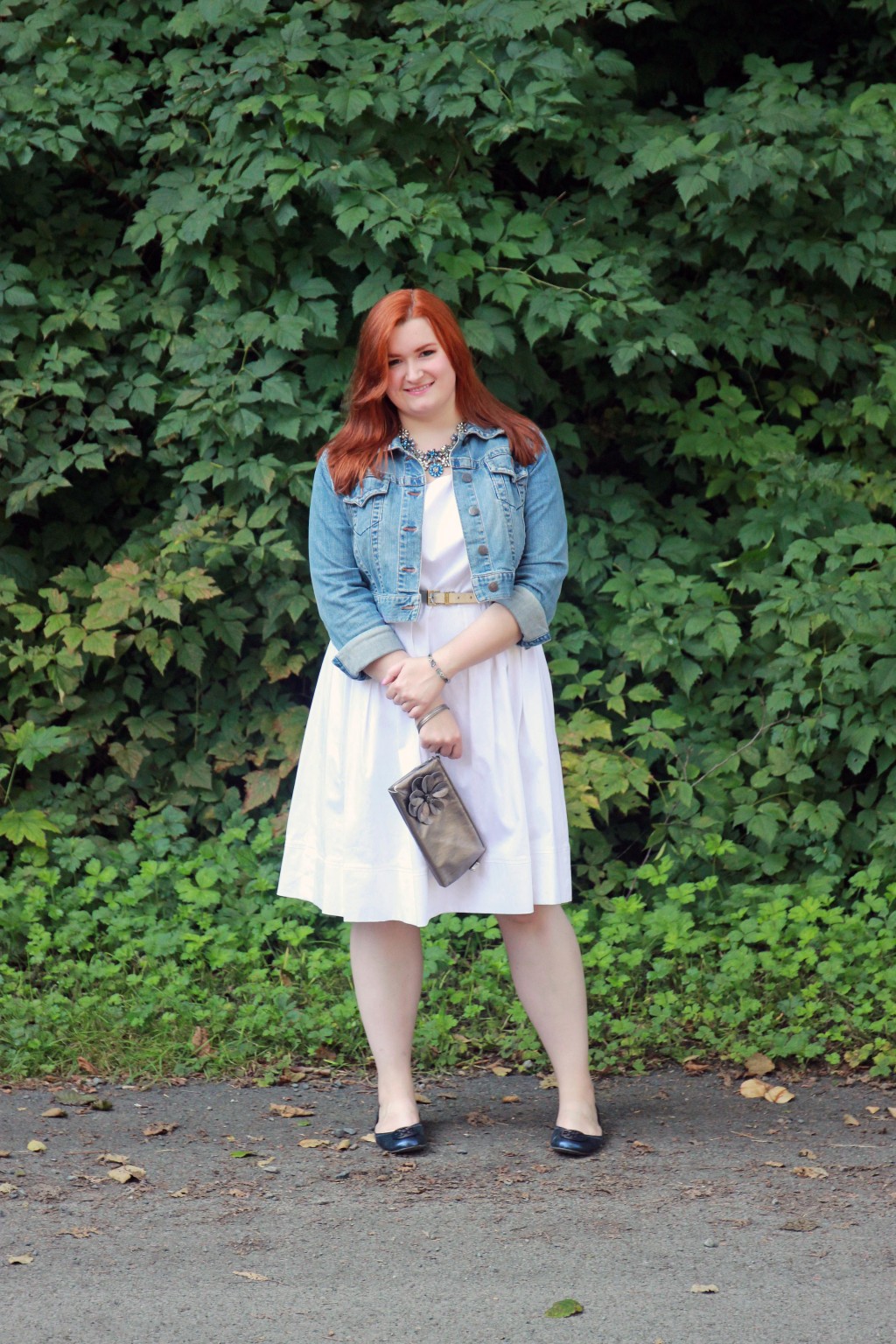 Don't let my smile fool you, wearing white is a tricky affair. I was terrified of sitting in or brushing up against anything that might leave a mark. Whenever I wear white, everything that could possible stain seems to appear, literally out of nowhere. And naturally, yours truly failed to remember while packing her lunch that she was bringing along the most deadly of fruits for a white ensemble – fresh picked strawberries. Luckily, numerous napkins lining my lap and tucked into my dress like a bib protected me. Classy.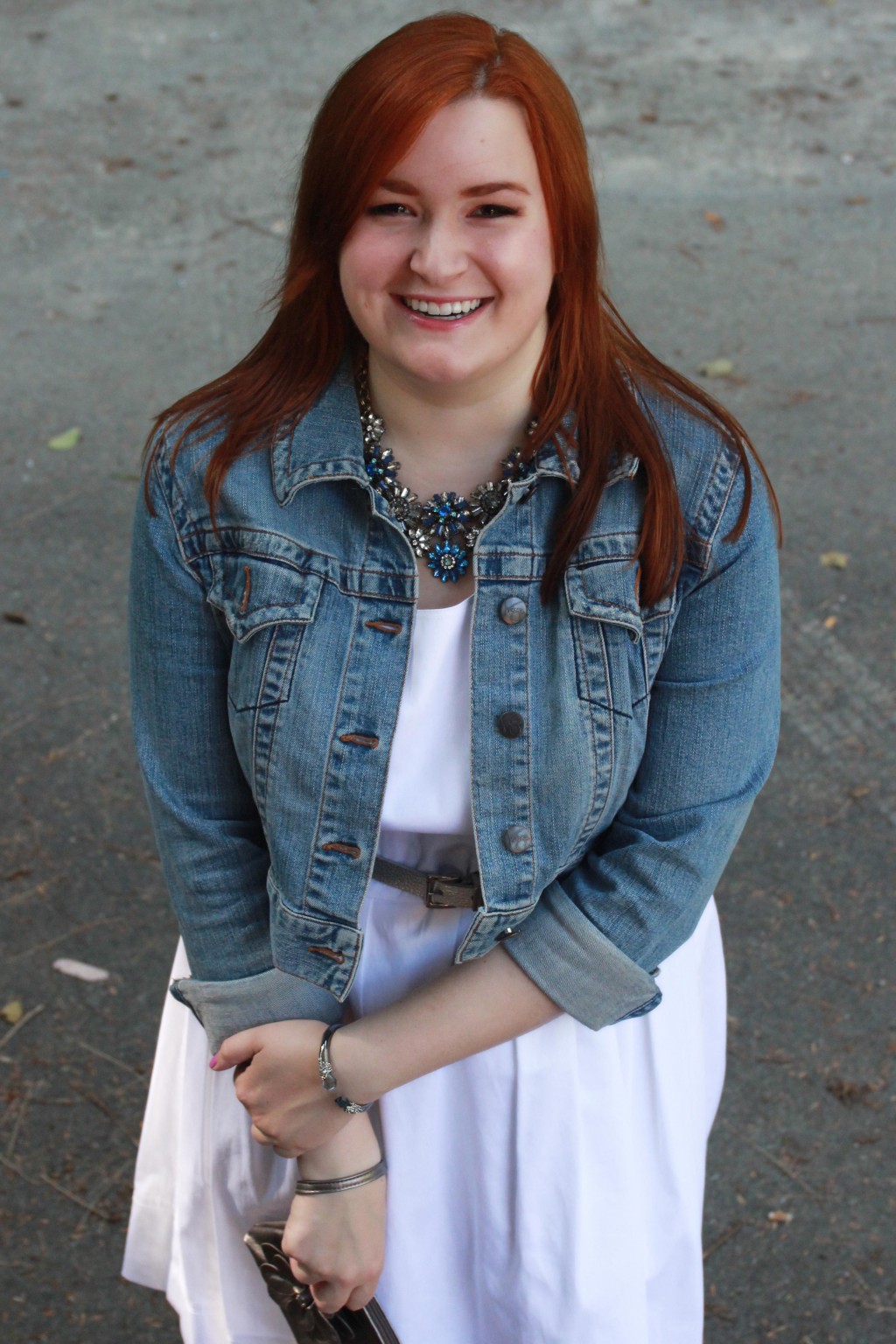 Always the history buff, I had to look up the history of not wearing white after Labor Day. Do you know why this rule originated? Labor Day traditionally ushers in the start of fall and celebrates the end of summer. Elite socialites in the late 1800s and early 1900s created this rule in order to know who was "old money" versus "new money".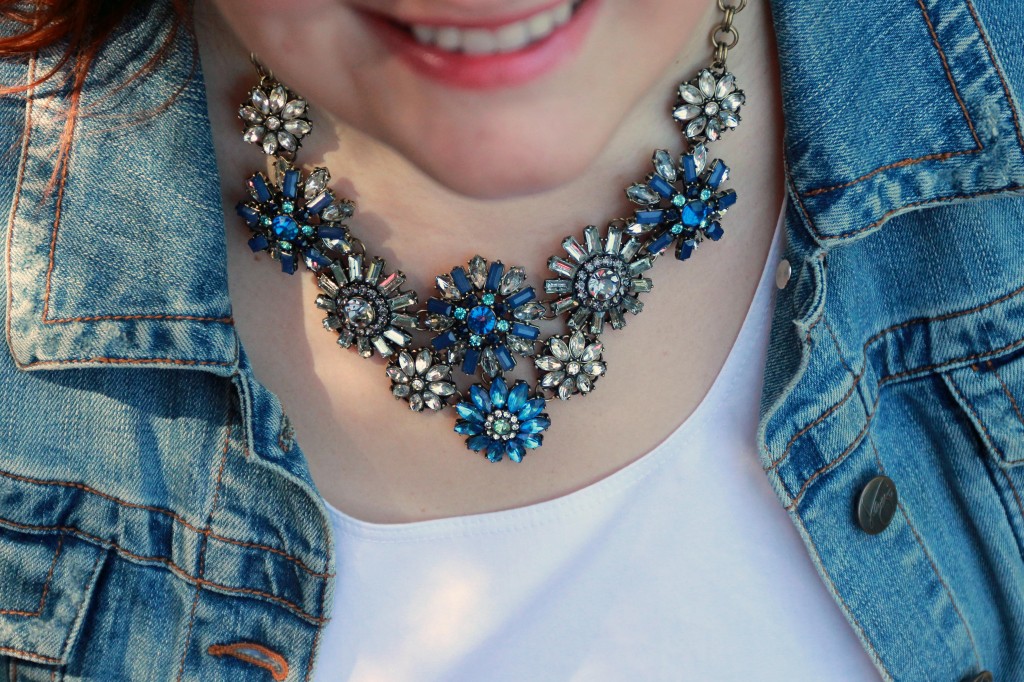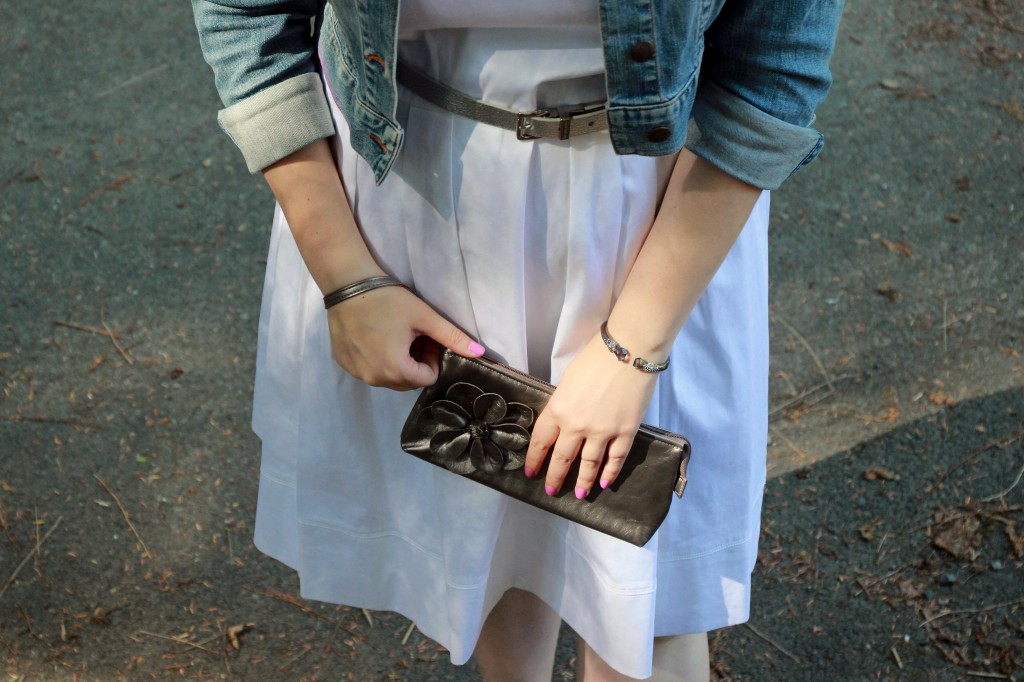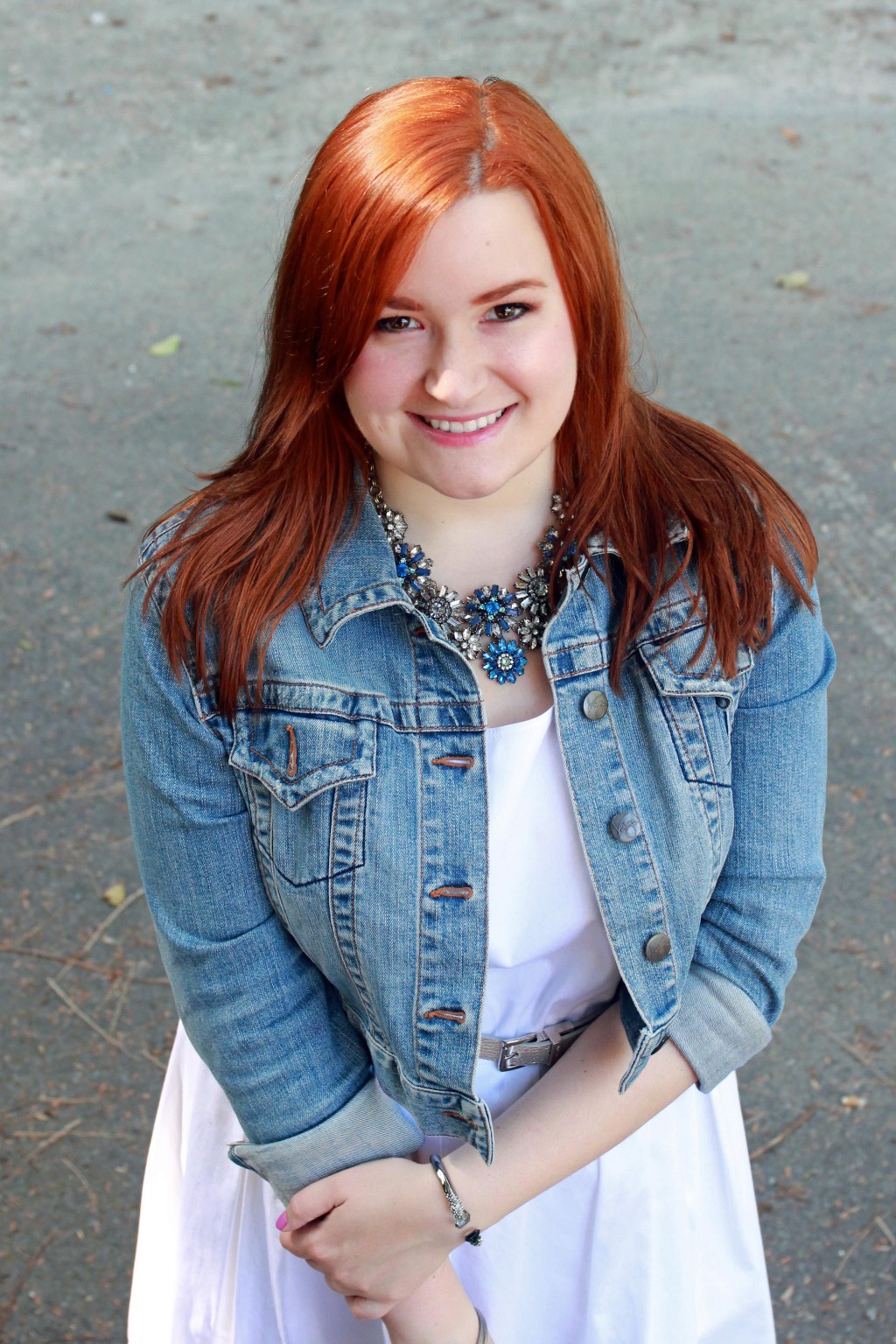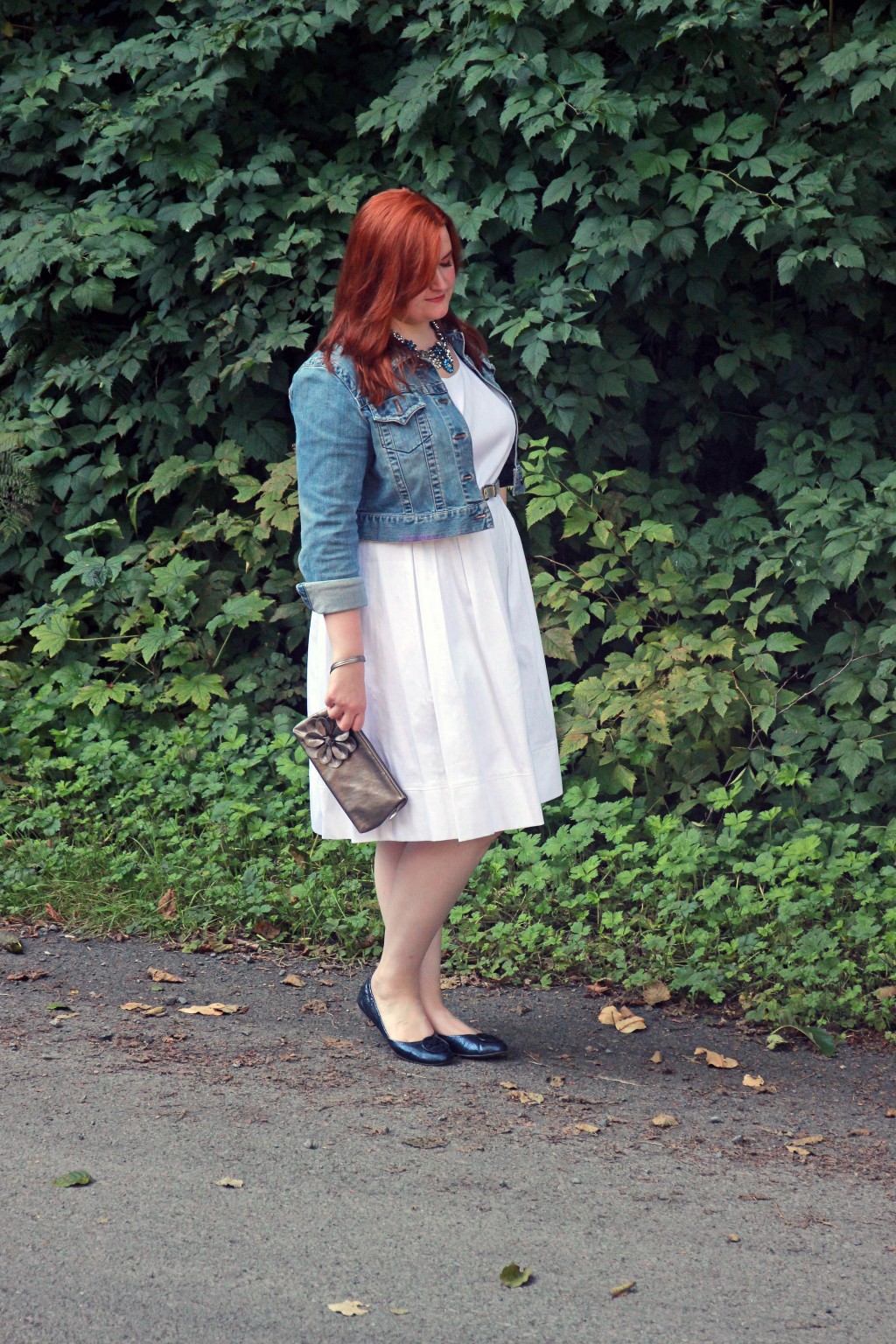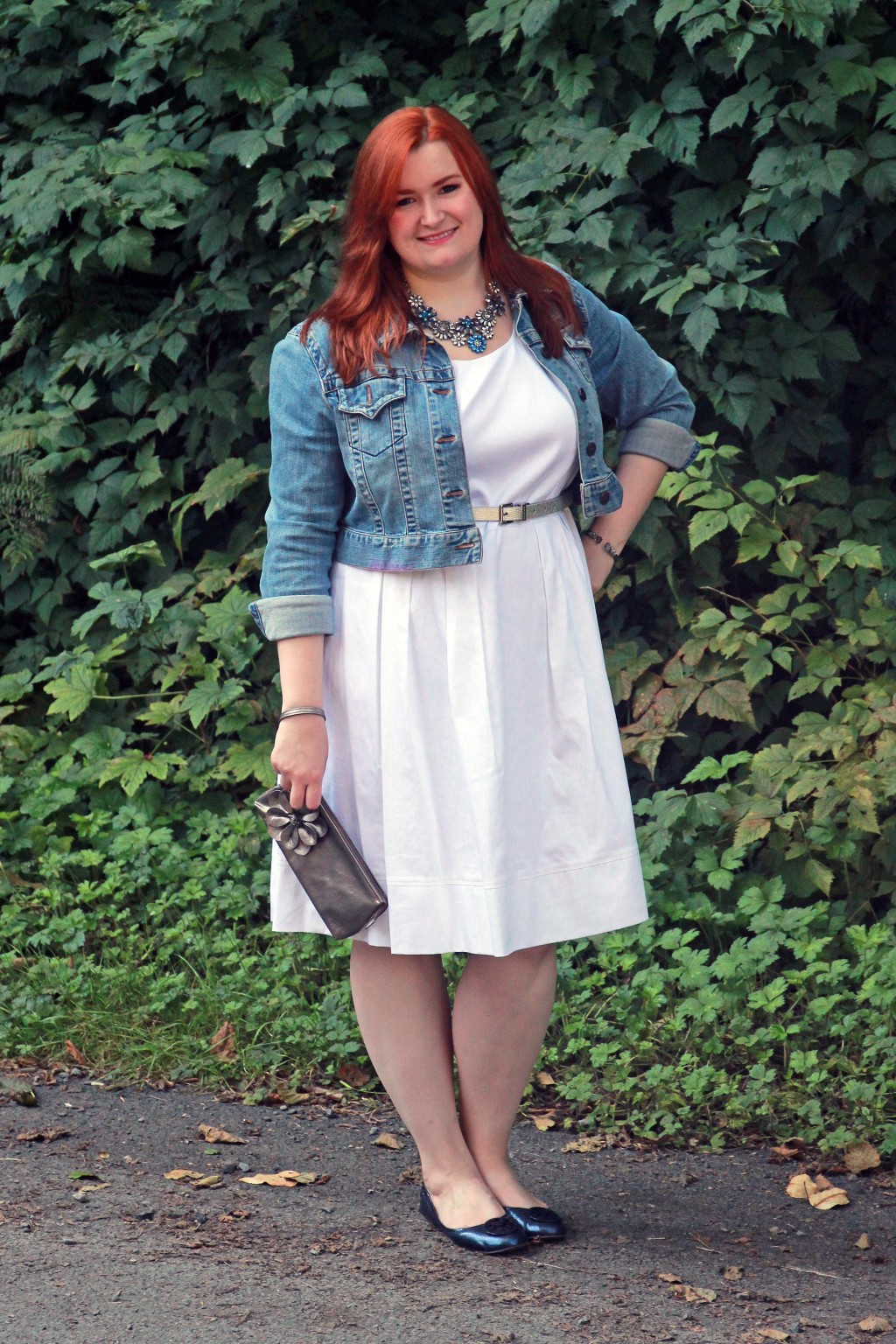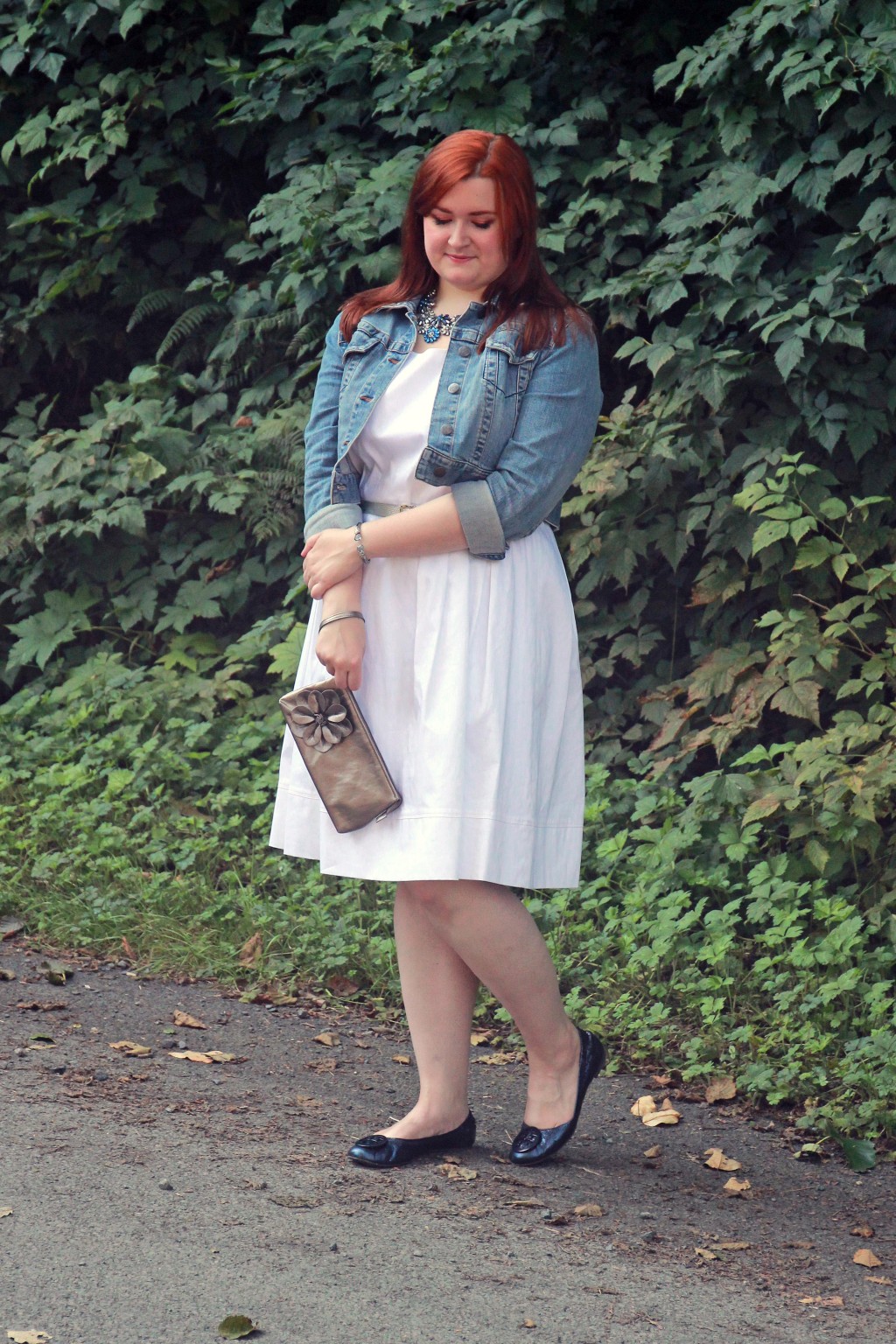 Dress: Calvin Klein (similar by [shopsense shopsense_url="http://api.shopstyle.com/action/apiVisitRetailer?id=452656837″ original_url="http://shop.nordstrom.com/s/tahari-textured-fit-flare-dress-plus-size/3794159?origin=category-personalizedsort&contextualcategoryid=0&fashionColor=&resultback=1538&cm_sp=personalizedsort-_-browseresults-_-1_5_C" save_to_store="true"]Tahari[/shopsense]); Jacket: Venezia (similar by Sejour); Necklace: [shopsense shopsense_url="http://api.shopstyle.com/action/apiVisitRetailer?id=443213851″ original_url="http://www.baublebar.com/midnight-bouquet-bib.html" save_to_store="true"]Bauble Bar Midnight Bouquet Bib[/shopsense]; Bracelet: Alexis Bittar ([shopsense shopsense_url="http://api.shopstyle.com/action/apiVisitRetailer?url=http%253A%252F%252Fshop.nordstrom.com%252Fs%252Falexis-bittar-lucite-imperial-noir-hinge-cuff%252F3785964%253Forigin%253Dcategory-personalizedsort" original_url="http://shop.nordstrom.com/s/alexis-bittar-lucite-imperial-noir-hinge-cuff/3785964?origin=category-personalizedsort&contextualcategoryid=0&fashionColor=&resultback=2079&cm_sp=personalizedsort-_-browseresults-_-1_6_A" save_to_store="true"]similar[/shopsense]); Clutch: Sephora ([shopsense shopsense_url="http://api.shopstyle.com/action/apiVisitRetailer?id=442782200″ original_url="http://shop.nordstrom.com/s/hobo-vida-leather-clutch/3657401?origin=category-personalizedsort&contextualcategoryid=0&fashionColor=STONE&resultback=1298&cm_sp=personalizedsort-_-browseresults-_-1_5_A" save_to_store="true"]similar by Hobo[/shopsense]); Belt: Michael Kors ([shopsense shopsense_url="http://api.shopstyle.com/action/apiVisitRetailer?id=454827432″ original_url="http://shop.nordstrom.com/s/kate-spade-new-york-skinny-bow-metallic-calfskin-leather-belt/3742831?origin=category-personalizedsort&contextualcategoryid=0&fashionColor=&resultback=602&cm_sp=personalizedsort-_-browseresults-_-1_2_C" save_to_store="true"]similar by Kate Spade – on sale![/shopsense]); Shoes: Tory Burch Reva Flats in Navy (similar [shopsense shopsense_url="http://api.shopstyle.com/action/apiVisitRetailer?url=http%253A%252F%252Fwww.toryburch.com%252Fazalea-metallic-ballet-flat%252F41138356.html%253Fdwvar_41138356_color%253D404″ original_url="http://www.toryburch.com/azalea-metallic-ballet-flat/41138356.html?dwvar_41138356_color=404&start=37&cgid=shoes-flats" save_to_store="true"]Tory Burch Azalea Flats in Deep Sea[/shopsense])