Summer + Bike Trails
Bike trails seems to be my thing lately. Nearly every weekend, Jon and I hit the trails around Snohomish and King County to go for a leisurely bike ride. I say leisurely loosely because are 30-mile bike rides really all that leisurely? Well, let me tell you, this weekend consisted of entirely too much time on a bike, and on bike trails (thanks Jon). And not just for these photos (thanks again, Jon).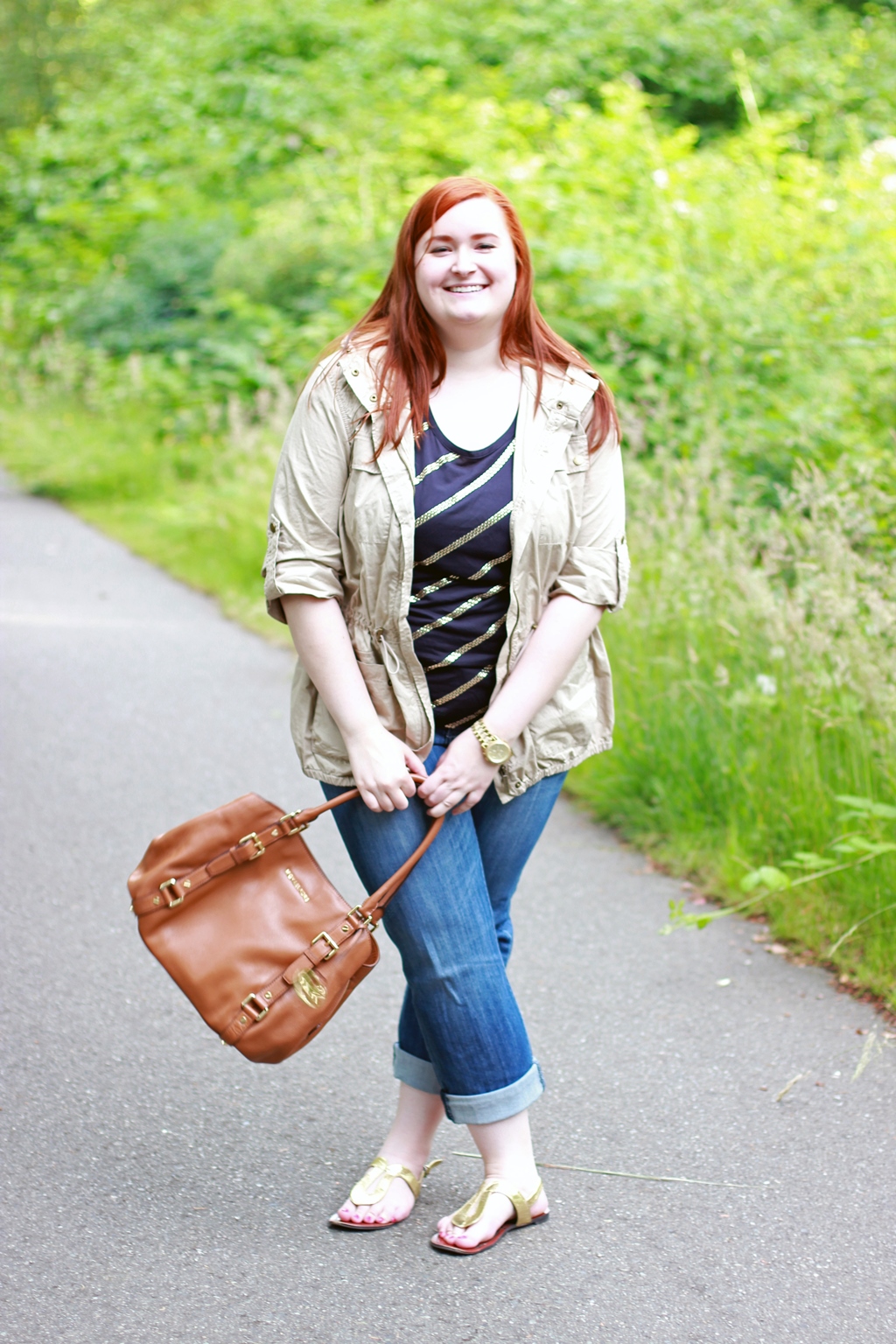 So, this weekend Jon and I decided to go for a little bike ride, from Bothell to Bellevue, where we'd grab some Evolution Fresh (my favorite treat mid-bike ride) and then head back home. He'd mapped out a route taking us through the North Creek Trail, the Sammamish River Trail, and the 520 Trail. The conversation went something like this:
Jon: Oh it'll only be about 30 miles from my house.
Kate: That's decent, we'll keep the pace with what we've been doing. Is it hilly? Because I don't want hills.
Jon: No, it's flat. There might be a little hill but nothing really big.
Kate: Hmmm. Okay. As long as we can get to Evolution Fresh, let's do it!
Did you know that the 520 Trail into Bellevue is anything but flat? Well, neither did I. It was about a 2-mile climb, uphill. (Years from now, when I retell this story it will have happened uphill, both ways, AND in the snow). Approximately 40 miles and 6 hours later we finished our bike ride. Jon is lucky to be alive, not only because I was ready to kill him for his miscalculation (does it concern anyone else that he's an engineer?) and because when he was ready to quit and call for a ride home, I told him no, we're going to finish this.
Back to happier memories of bike trails – these photos were taken on the North Creek Trail in Bothell. An easy, breezy style for the cooler summer evenings. I love this outfit, nearly all of which is Michael Kors, and how casual yet pulled together it looks. With shades of blues, khaki and gold accents, what's not to love? No biking required.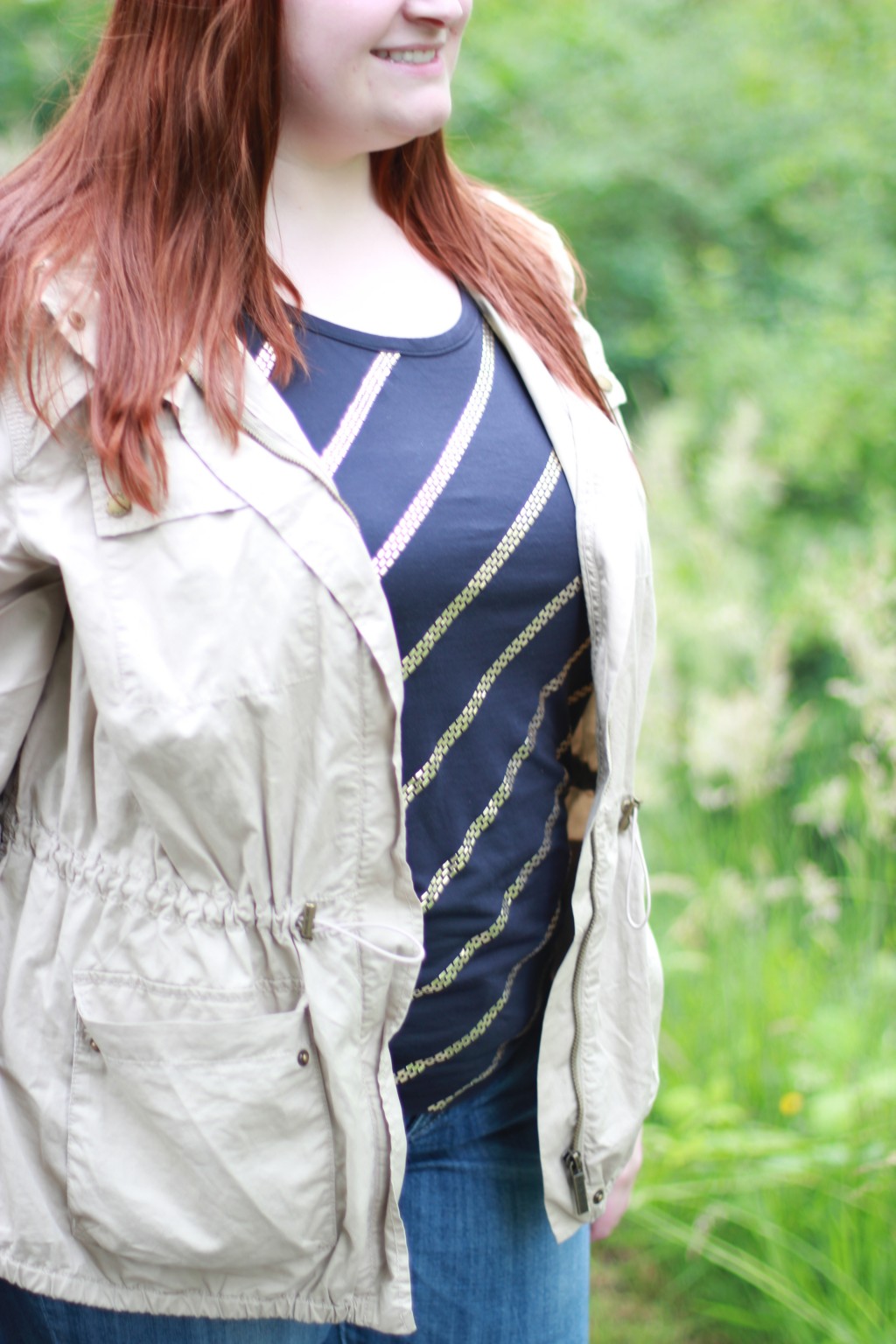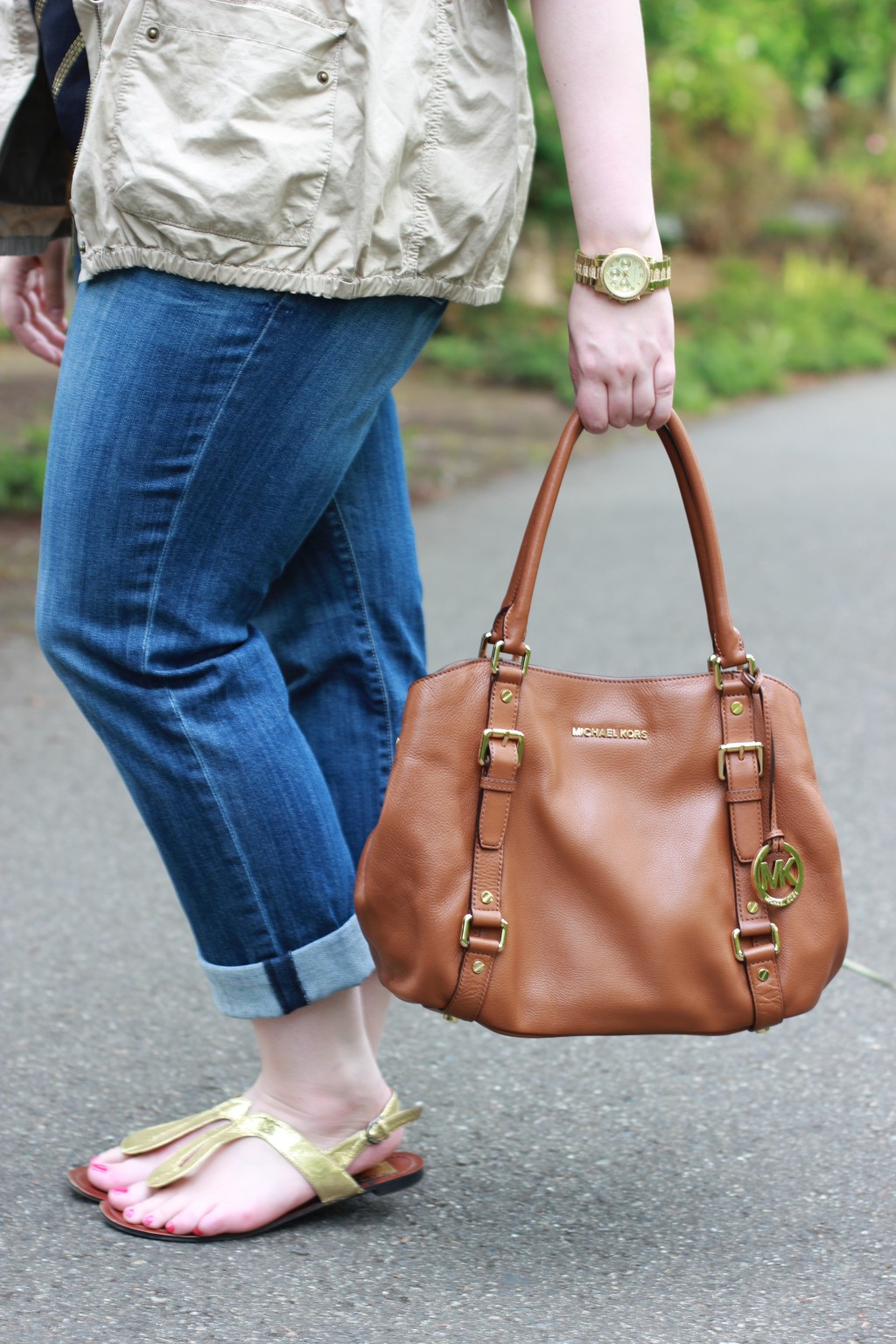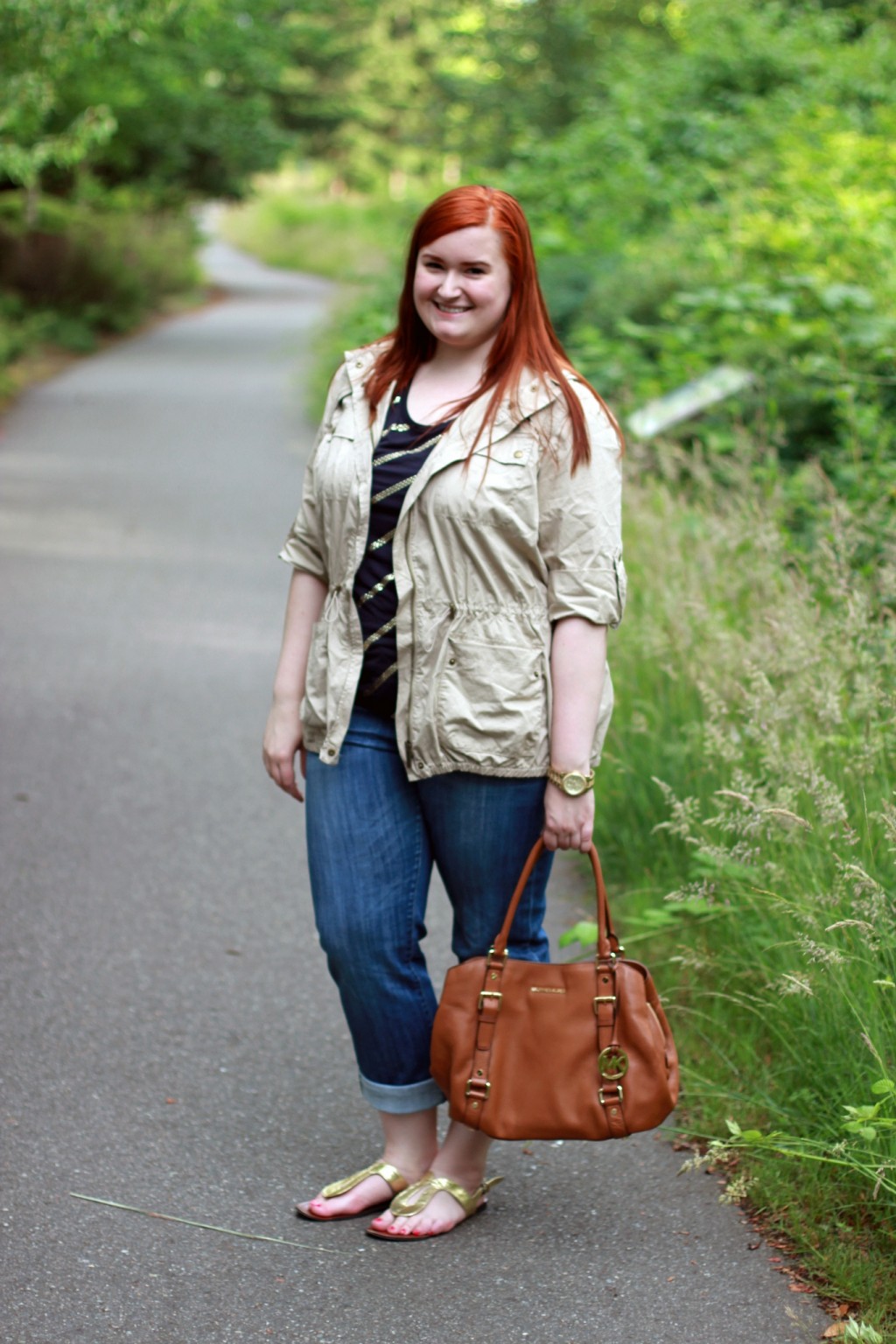 Jacket: Michael Kors [shopsense shopsense_url="none" original_url="http://api.shopstyle.com/action/apiVisitRetailer?id=451161750&pid=uid4644-9454262-43&utm_medium=widget&utm_source=Product+Link" save_to_store="false"](similar by Caslon)[/shopsense]; Top: Michael Kors; Jeans: [shopsense shopsense_url="http://api.shopstyle.com/action/apiVisitRetailer?id=445084434″ original_url="http://shop.nordstrom.com/s/kut-from-the-kloth-catherine-boyfriend-jeans-magnify-regular-petite/3647074?origin=keywordsearch-personalizedsort&contextualcategoryid=0&fashionColor=&resultback=233&cm_sp=personalizedsort-_-searchresults-_-1_1_A" save_to_store="true"]KUT from the Kloth (similar)[/shopsense]; Watch: Michael Kors [shopsense shopsense_url="http://api.shopstyle.com/action/apiVisitRetailer?id=455465780″ original_url="http://shop.nordstrom.com/s/michael-kors-layton-pave-dial-bracelet-watch-44mm/3793912?origin=category-personalizedsort&contextualcategoryid=0&fashionColor=&resultback=4496&cm_sp=personalizedsort-_-browseresults-_-1_12_C" save_to_store="false"](similar)[/shopsense]; Handbag: [shopsense shopsense_url="none" original_url="http://api.shopstyle.com/action/apiVisitRetailer?id=434160075&pid=uid4644-9454262-43&utm_medium=widget&utm_source=Product+Link" save_to_store="false"]Michael Kors 'Bedford' Satchel[/shopsense]; Shoes: Dolce Vita