Summer Date Night
I can't believe we are halfway through August! It seems like just yesterday that we welcomed summer, and now the season is slowly starting to change to fall. Hopefully we have a few more weeks of summer left – I still have a lot of great dresses to share!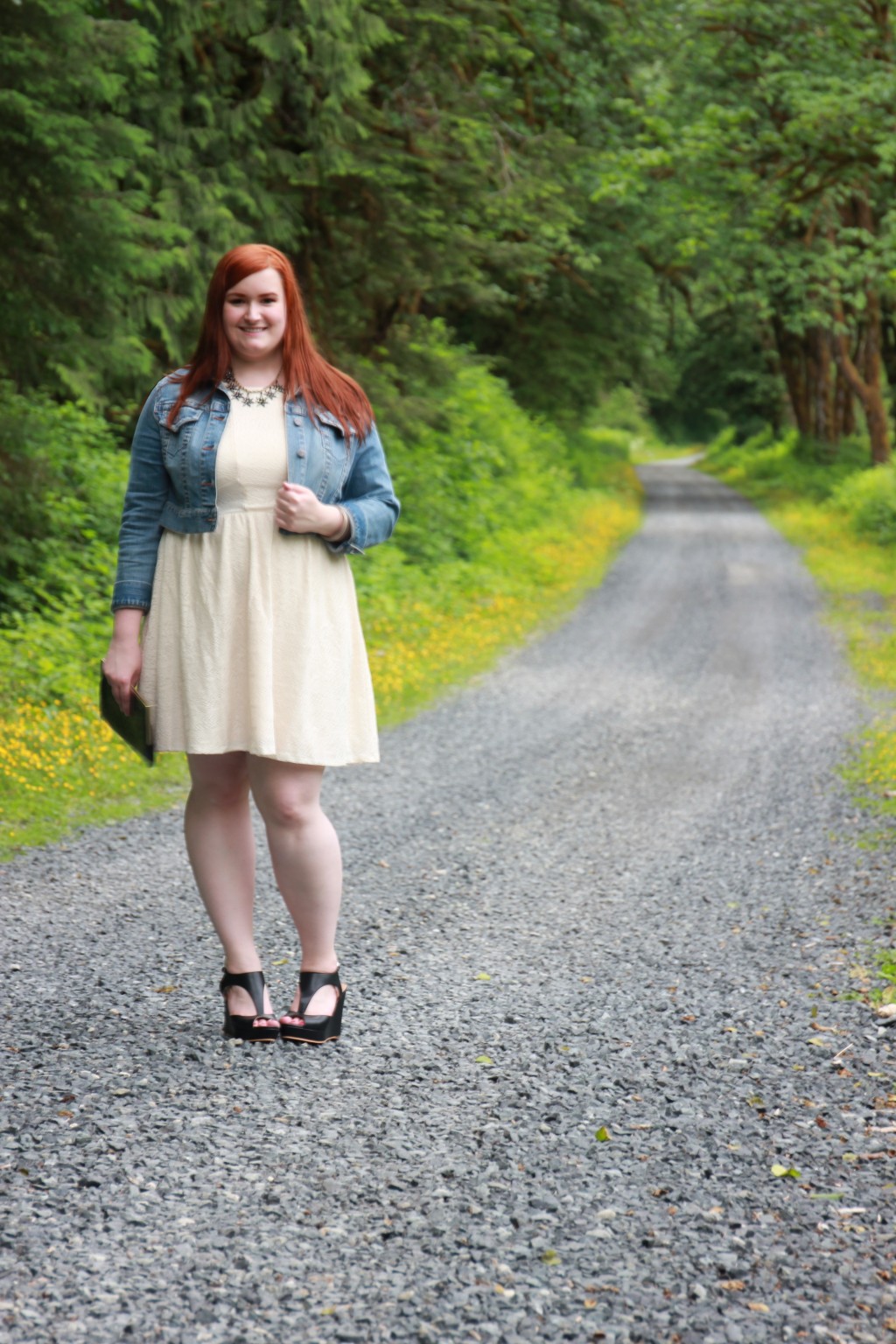 Earlier this summer, I was at my cousin Megan's bridal shower and she was wearing the most gorgeous cream-colored lace dress. She'd styled it with lighter colors and accessories; it was such a romantic look and she looked stunning in it. Literally, the next day I was shopping at Goodwill and found the blue version of the dress. I loved it so much, I ordered the cream colored one from Target the next day!
Megan styled the dress a bit differently than I did, pairing with lots of lighter colors and accessories which played nicely against her olive-colored skin and dark brown curly hair. I, on the other hand, looked a bit too washed out wearing the same palette so I selected darker accessories. I ended up wearing this look out for a date with Jon. Now that he's home, instead of studying gallivanting around Norway, it's rare that we find time to go out for a "nice" date. We changed up our normal routine of weekend bike rides and had a lovely dinner together. In fact, I think most of the time that he sees me all dressed is when he's taking my blog pictures! Whoops!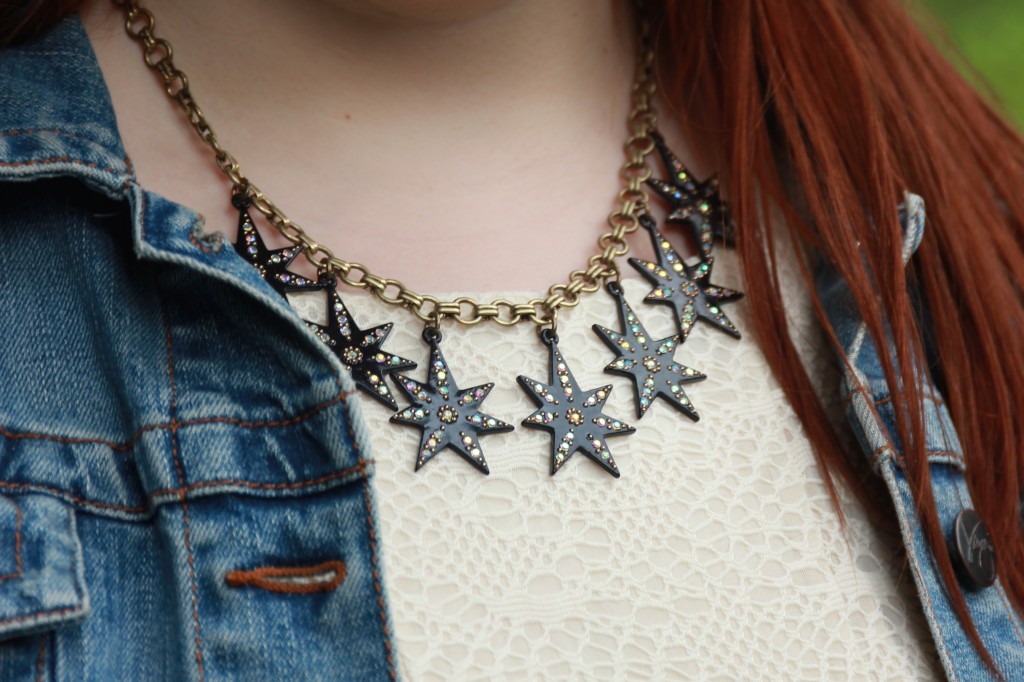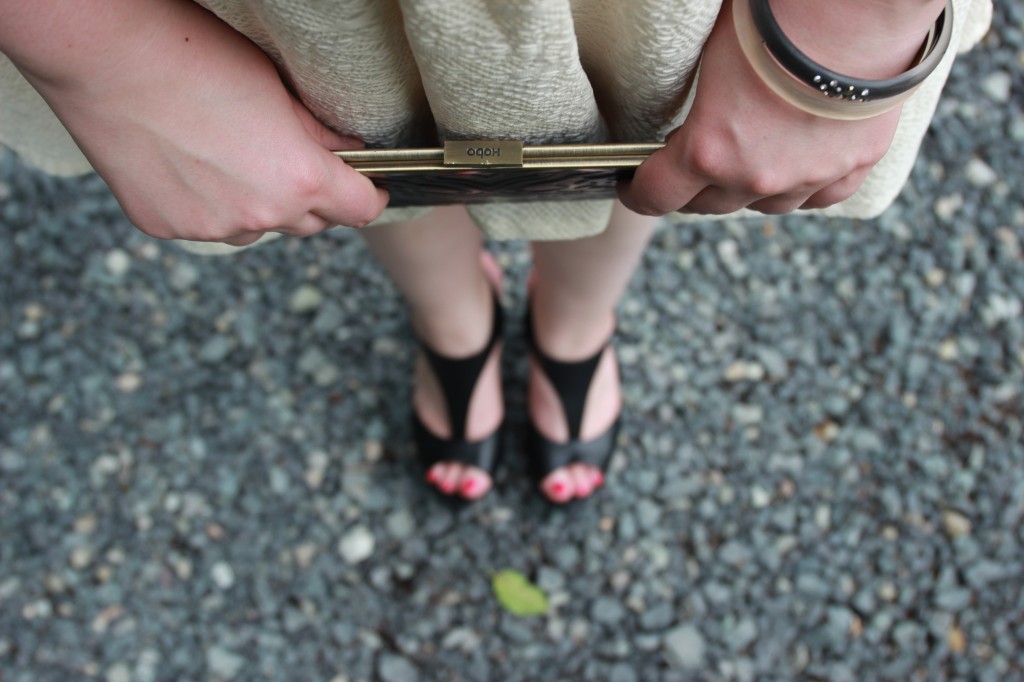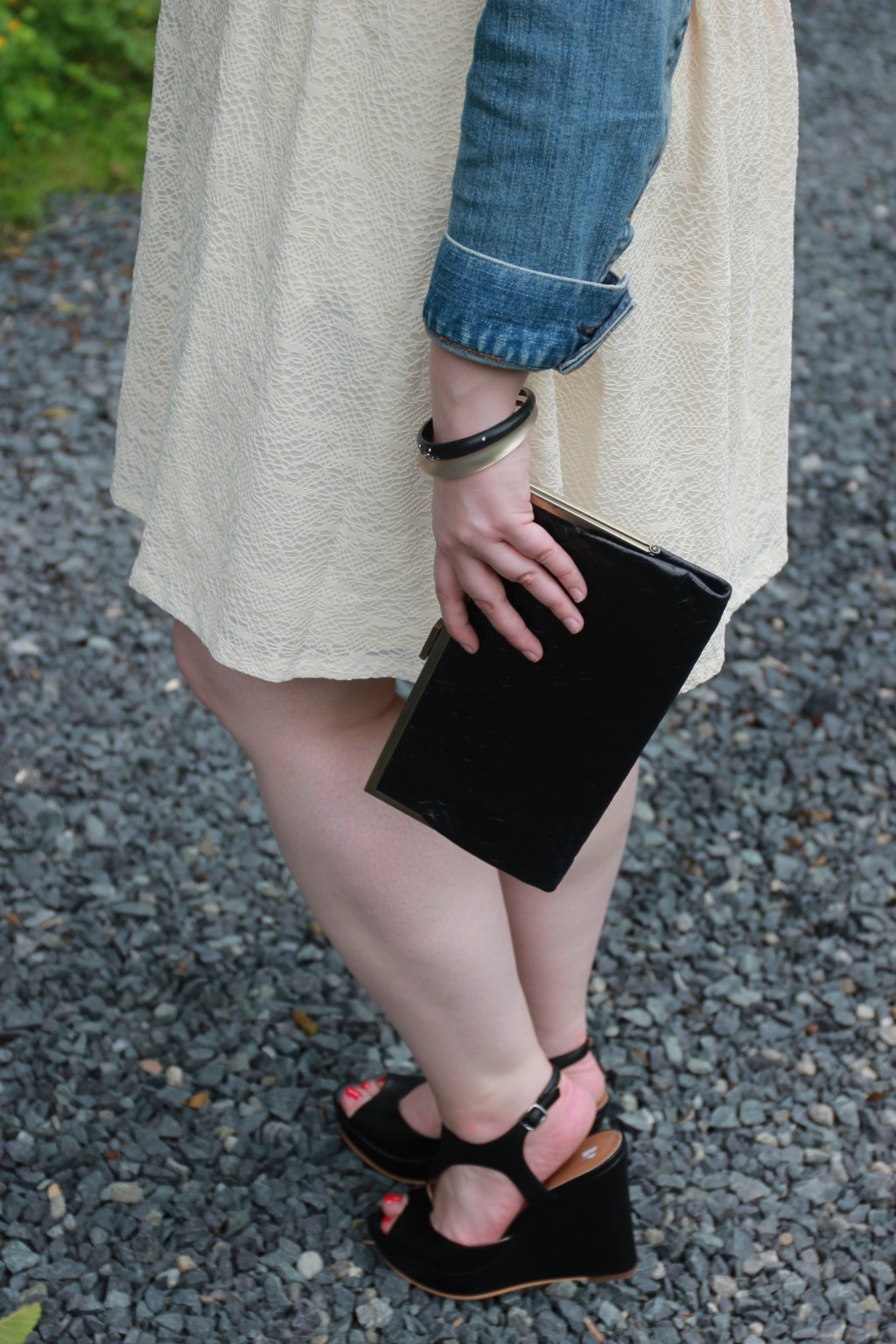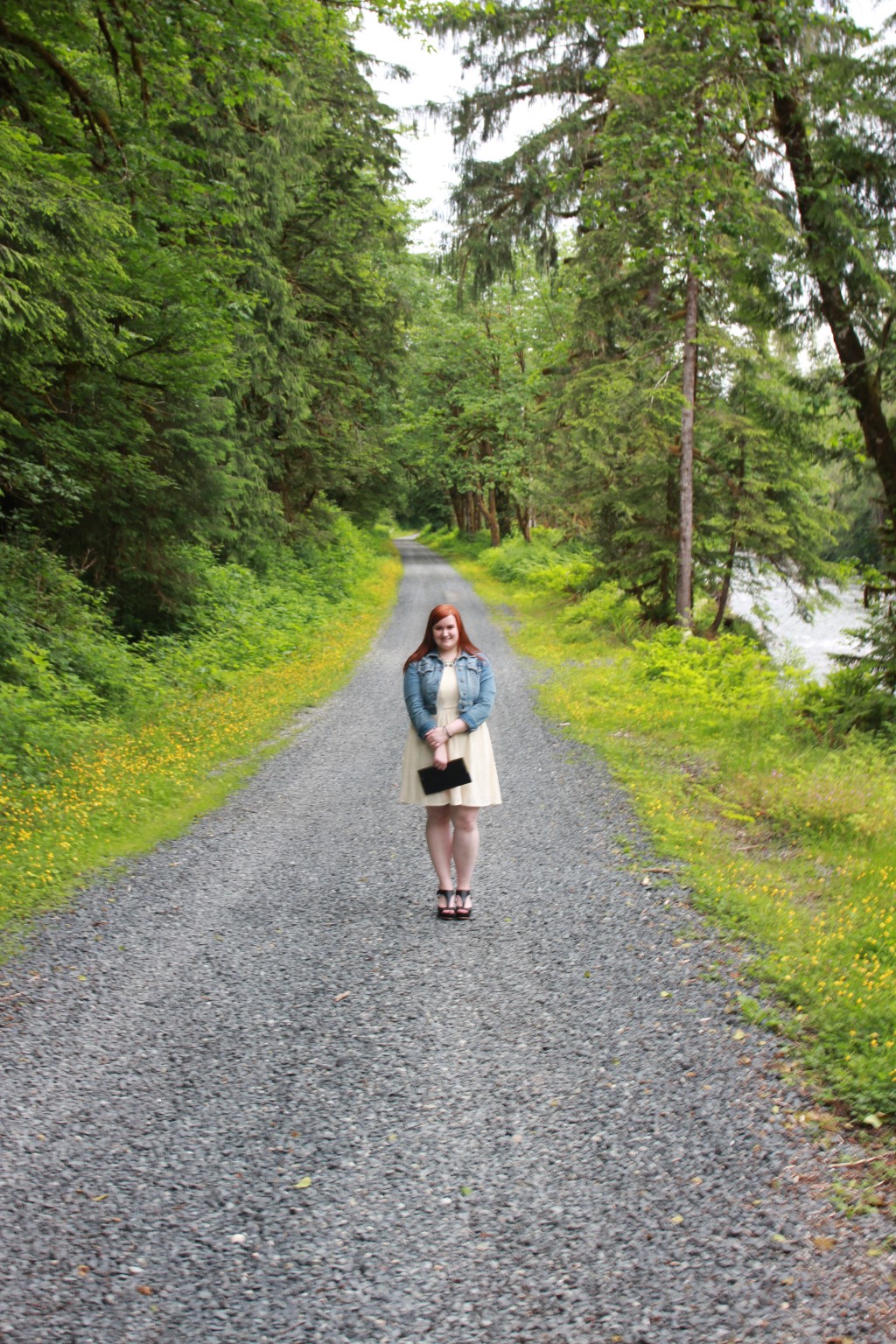 Dress: [shopsense shopsense_url="http://api.shopstyle.com/action/apiVisitRetailer?id=446842764″ original_url="http://www.target.com/p/junior-s-lace-fit-flare-dress/-/A-15055080#prodSlot=medium_1_17&term=fit+n+flare" save_to_store="false"]Xhilaration Lace Fit & Flare Dress[/shopsense]; Jacket: Venezia ([shopsense shopsense_url="http://api.shopstyle.com/action/apiVisitRetailer?id=452399188″ original_url="http://shop.nordstrom.com/s/sejour-patch-pocket-denim-jacket-plus-size/3671021?origin=category-personalizedsort&contextualcategoryid=0&fashionColor=LIGHT+MEDIUM+WASH&resultback=8343&cm_sp=personalizedsort-_-browseresults-_-1_23_D" save_to_store="false"]similar by Sejour[/shopsense]); Necklace: Lulu Frost for J. Crew (similar [shopsense shopsense_url="http://api.shopstyle.com/action/apiVisitRetailer?id=447198686″ original_url="https://www.jcrew.com/womens_category/jewelry/lulufrost/PRDOVR~A6716/A6716.jsp" save_to_store="true"]Lulu Frost Tuileries Necklace[/shopsense]); Bracelets: [shopsense shopsense_url="http://api.shopstyle.com/action/apiVisitRetailer?id=202171320″ original_url="http://shop.nordstrom.com/s/alexis-bittar-lucite-skinny-tapered-bangle/2926427?origin=category-personalizedsort&contextualcategoryid=0&fashionColor=PINK&resultback=606&cm_sp=personalizedsort-_-browseresults-_-1_2_D" save_to_store="true"]Alexis Bittar Skinny Tapered Bangle[/shopsense]; Clutch: Hobo ([shopsense shopsense_url="http://api.shopstyle.com/action/apiVisitRetailer?id=201946295″ original_url="http://shop.nordstrom.com/s/hobo-vintage-leanne-leather-crossbody-bag/3137688?origin=keywordsearch-personalizedsort&contextualcategoryid=2375500&fashionColor=&resultback=2929&cm_sp=personalizedsort-_-searchresults-_-1_8_D" save_to_store="true"]similar[/shopsense]); Shoes: [shopsense shopsense_url="http://api.shopstyle.com/action/apiVisitRetailer?id=445008454″ original_url="http://shop.nordstrom.com/s/bp-springs-wedge-sandal/3606455?origin=keywordsearch-personalizedsort&contextualcategoryid=2375500&fashionColor=BLACK&resultback=166&cm_sp=personalizedsort-_-searchresults-_-1_2_B" save_to_store="false"]BP. 'Springs Wedge' Sandal[/shopsense]