Wine, Women & Shoes – Seattle + Giveaway
I'm excited to share a great event – Wine, Women & Shoes is coming to Seattle, all supporting a noble cause! WWS is a one-of-a-kind benefit event, created for women who enjoy fine wine, great style and female camaraderie – and the Seattle event is benefiting Olive Crest! Funds raised during the event will be used to help provide safe homes, counseling and education for both youth and their parents throughout the Pacific Northwest.
What is WWS? Wine Women & Shoes is an event & fundraising platform that's raised over $20 million for women's & children's charities from 175 events across the country.
What is Olive Crest? Olive Crest is a non-profit organization dedicated to preventing child abuse, treating and educating at-risk children, and preserving the family. To-date, Olive Crest has transformed the lives of over 60,000 children and families.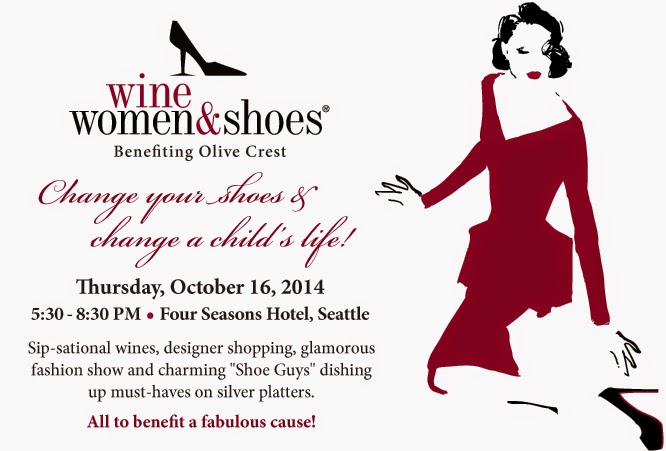 When?
October 16, 2014 @ 5:30pm
Where?
Four Seasons Hotel Seattle
How Much?
Tickets are $150, and there are only 200 available! Order your tickets now as this event sells out in a flash every year!
Why?
Enjoy fabulous wine, delicious food, shopping a one-
night-only marketplace, a glamorous fashion show, and a chance to win the key to the closet worth $10,000 of merchandise! Take some glamour home when you receive the best swag bag ever AND feel great knowing your spending supports children in need!
To help spread the word about this awesome event, I've teamed up with Karan Dannenberg to give away a gorgeous Mandy Moon vintage bracelet!
[rafflecopter 378a24f412]