Goodwill Style: Polka Dots
Today's lesson in thrifting is all about hanger appeal. You know how you see something and think to yourself, "That looks absolutely terrible! Who would wear that?" As it turns out, my mother was right – you shouldn't always judge by how something appears on the hanger. If I had, I wouldn't have ever bothered trying this dress on. Remember, just because it looks ugly on the hanger doesn't mean it looks ugly on you.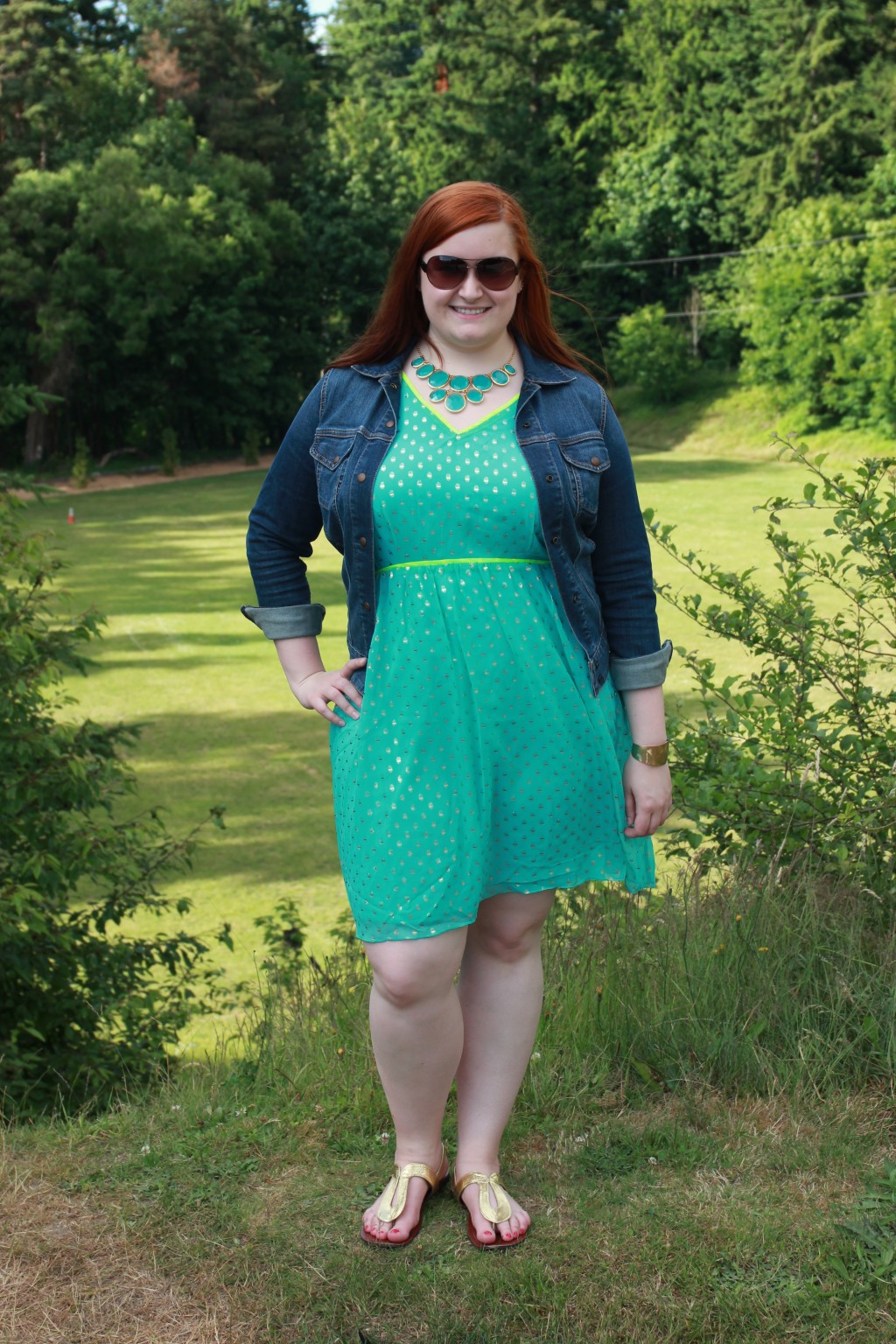 As it turns out, this dress is quite the stunner once it's off the hanger. Since I've been losing weight, I've been needing to expand my wardrobe to include a few pieces that fit me during my shrinking stages. Not only is Goodwill a great place to find those "in between" pieces, but they're a great place to find unique, one-of-a-kind pieces as well. This dress combines everything I love – a beautiful shade of blue, polka dots, and a classic a-line styling with an unexpected twist of neon. Did I also mention I found this dress with the tags still on?! I typically wouldn't gravitate towards something with neon accents but the subtlety of this piping is the perfect amount for me!
I'll admit, styling this dress was a bit of a challenge for me. I wanted to tone down the POW! this dress has, so I styled it with a darker denim crop jacket and incorporated gold accessories. I'm very pleased with the end result, and as I was wearing this on one of the hottest days of the summer, I appreciated how light and airy this dress is!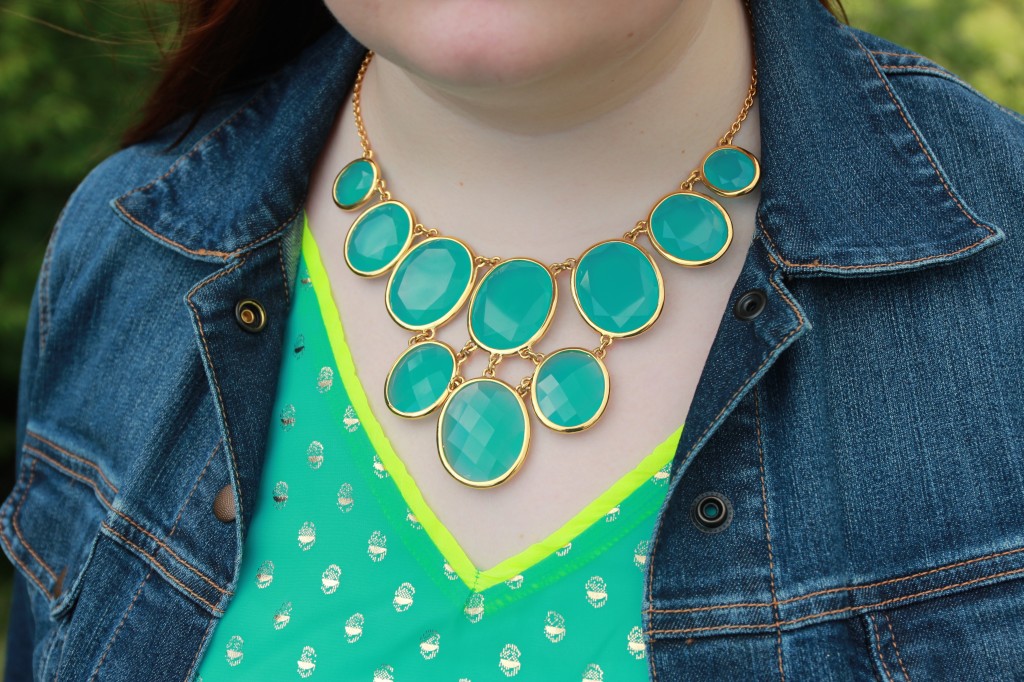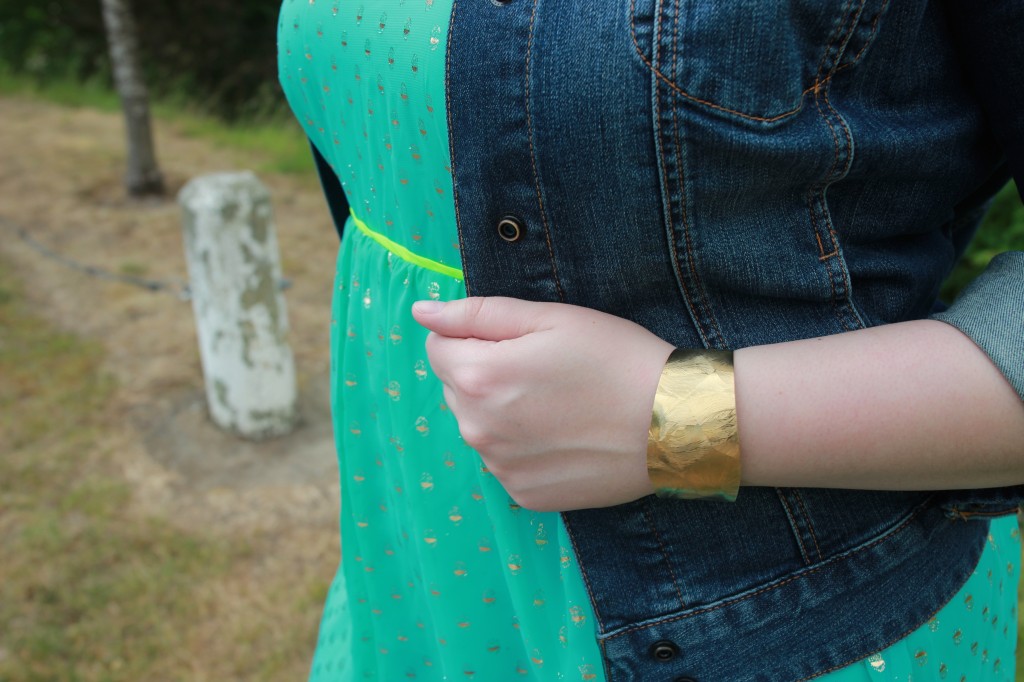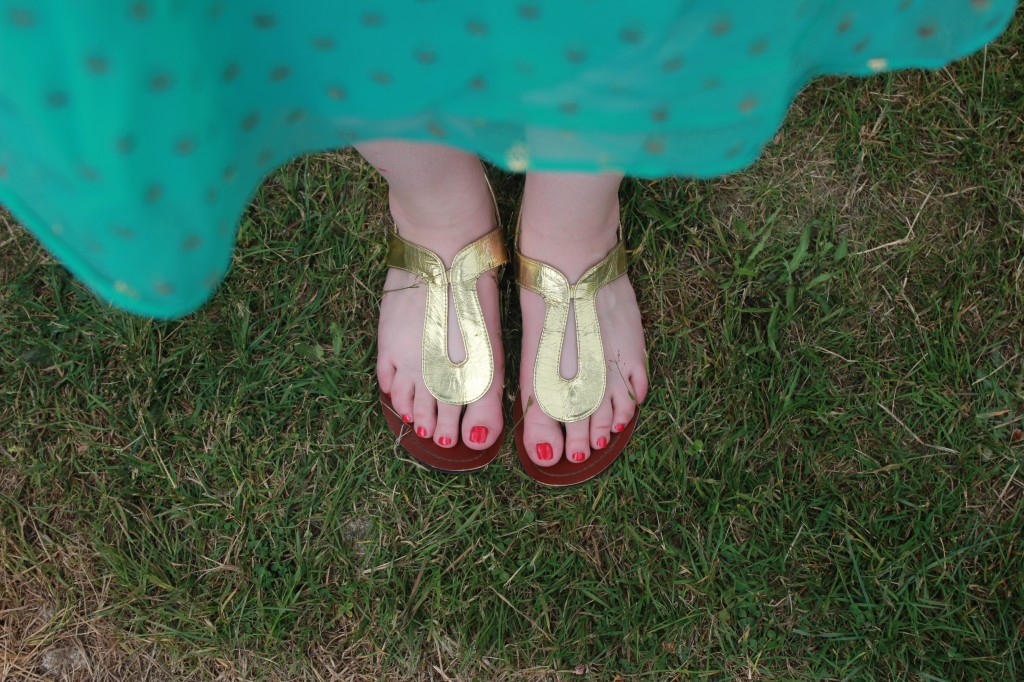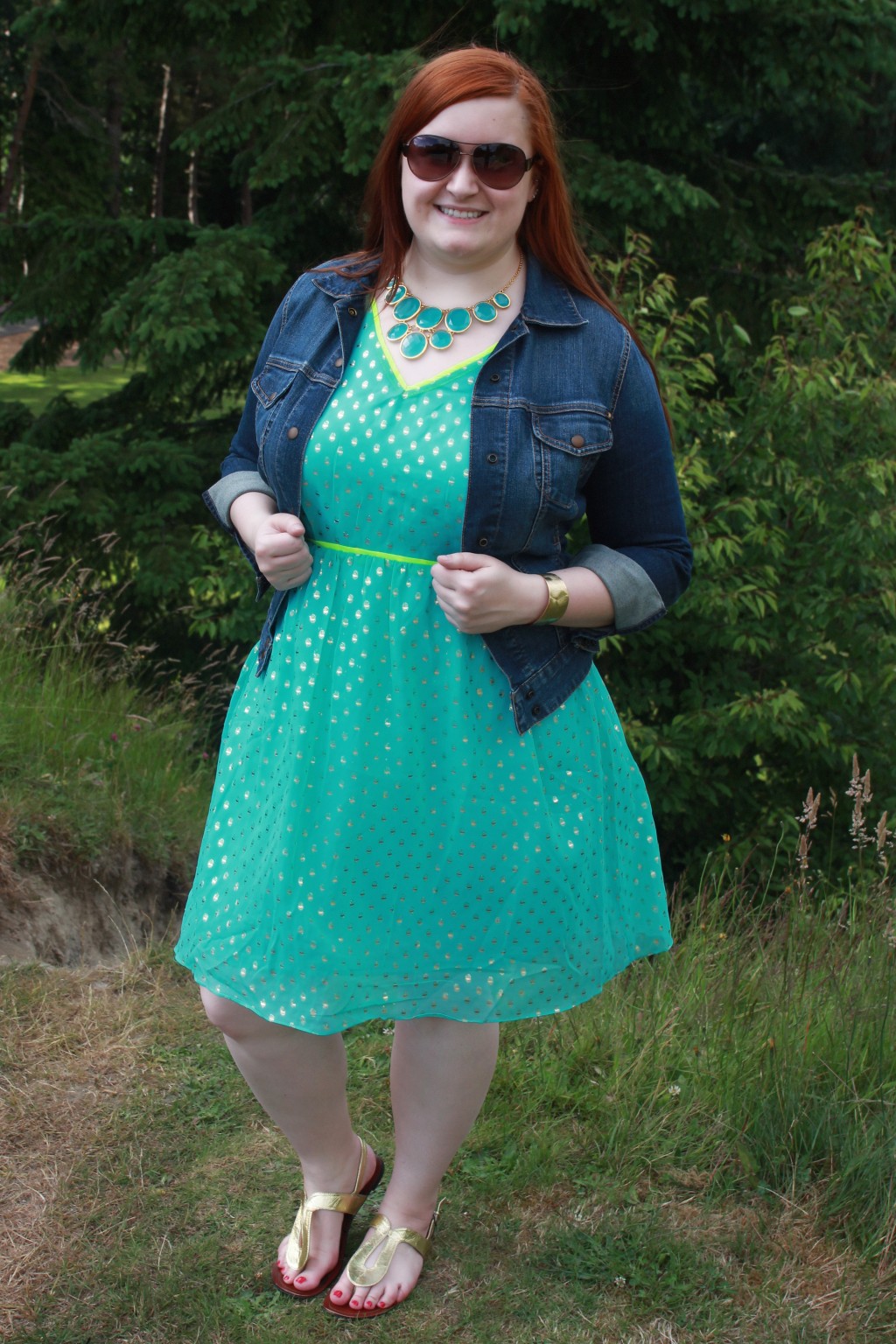 Dress: Katia c/o Seattle Goodwill (similar from Mod Cloth); Jacket: Lucky Brand; Necklace: Kate Spade New York (similar); Sandals: DV by Dolce Vita (similar); Cuff: Kendra Phillip Lindsay Cuff (c/o); Sunglasses: Armani Aviator Sunglasses (similar by Michael Kors)