Weekend Trip: La Conner, Anacortes, & Friday Harbor
This past weekend Jon and I took advantage of the long weekend and had a little getaway to the town of La Conner, Washington. Technically, we actually only spent a day in La Conner but our cottage in the woods had a La Conner address. We stayed the weekend at a nice little cottage that we located on Airbnb. Despite not seeing her, our host Carol Jo, made us feel at home in her guest house. It was small but good for the weekend.  (Though a bit disconnected from the digital world – our cellphones barely had reception!)
We jumped in the car on Thursday (after work, of course) and headed to La Conner. Unfortunately, just as we were about to reach our home-away-from-home, we were re-routed due to an emergency inspection of Rainbow Bridge. Despite only being five minutes away from the cottage, we had to make the long drive back out to the highway and take an alternate route in.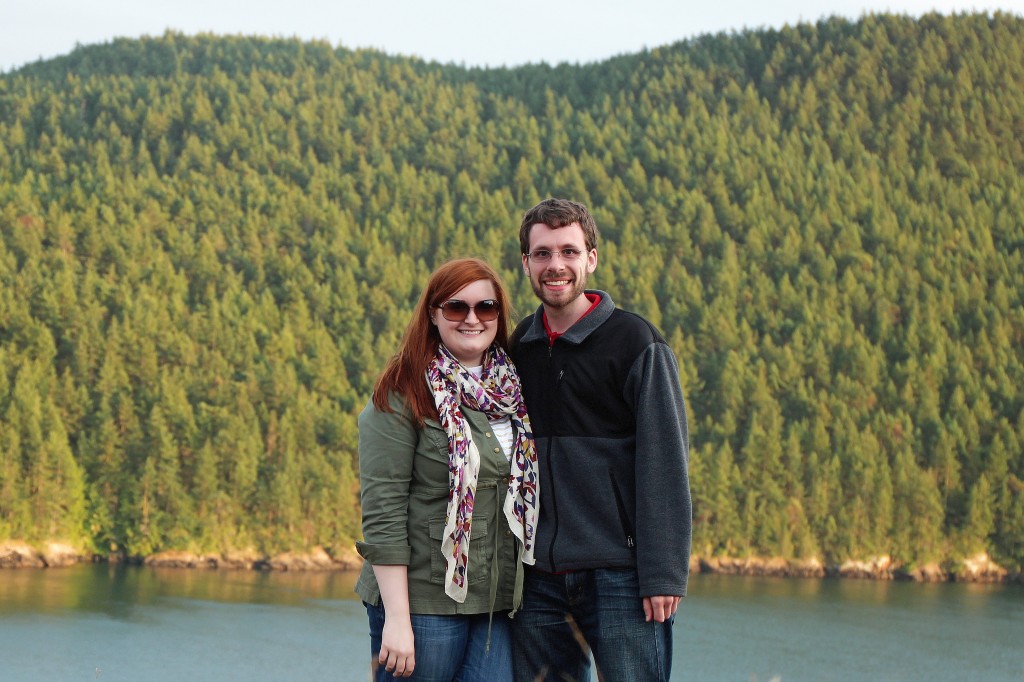 We spent Thursday evening driving through Washington Park Loop Road and taking in the sunset and gorgeous views. The view was great and we saw plenty of deer, rabbits, and birds.
Friday during the day we wandered the little town of La Conner, stopping along the way at plenty of boutiques and antique shops. I found some good pieces that I can't wait to share! Jon and I were also dressed overly patriotic in our red, white, and blue, I really wish I'd gotten a picture!
For the evening, we headed up to Anacortes where we had heard rumors that there would be fireworks. According to Jon, it's not the 4th of July without some fire in the sky! I say it's not the 4th of July without a little rain. We had planned on hanging out in the park for a concert before the fireworks, but Mother Nature delivered a lovely rain storm so instead we caught an early movie at the local cinema. ("Jersey Boys" – a good film, highly recommended, even if the average age of the audience was 60.) We managed to return to the waterfront just in time for a bit more music and fireworks.
Saturday we got up very early (about 10 a.m.)  and slowly (about two hours) made our way through breakfast and to downtown Anacortes where we killed time before walking on to an afternoon ferry to Friday Harbor. The weather was beautiful in Friday Harbor and we managed to get some lovely pics of us out on the marina dock.
We headed back to Anacortes for a nice, candle-lit Italian dinner at Ciao Bella on Saturday evening, and were sad to see our weekend away come to a close on Sunday. Until next time!