Core Challenge Week 5: Ignite
Well, I'm officially on the downhill slope of the 8 Week Core Challenge! I'm a bit excited to be done, but I feel as if I'm just starting to get the hang of it, too. This week brought a new set of challenges and a LOT of eating out, but the scale still says I haven't gained any back and my clothes are still fitting looser, so once again, I'm going to mark that off as a win.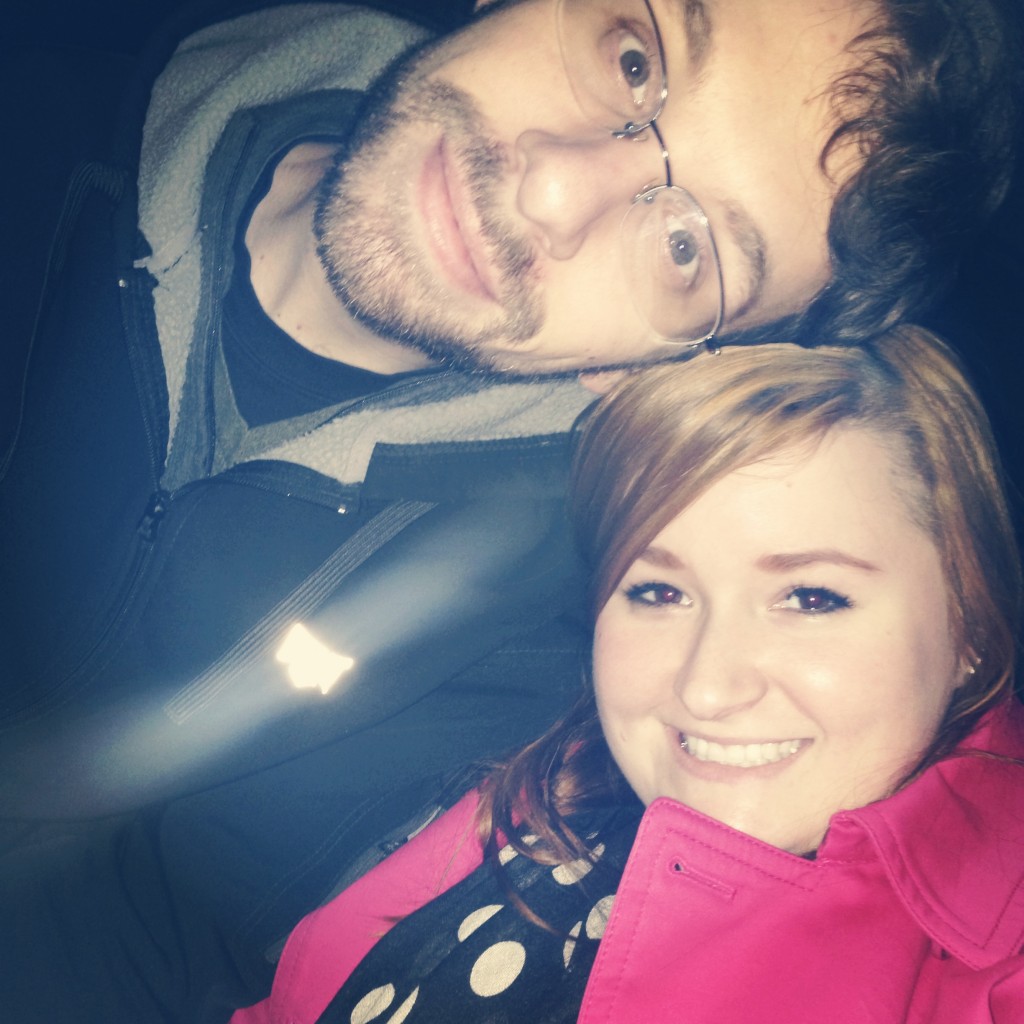 So, how did the fifth week go?
You may be asking yourself, what does this random picture of Kate with a guy have to do with the 8 Week Core Challenge? When I started the 8 Week Core Challenge, I knew that mid-way through, my healthy eating plans would possibly be disrupted by my boyfriend's return. He's been away getting his master's degree in Germany & Norway and is finally finished and home for good! It's such an exciting time for all of us to have him home but I was really stressed out about it – how would I eat healthy when we'd be having dinners out, weekend trips, and meals at his parents' house? Luckily, Jon's very supportive of me and this diet, but that didn't stop me from freaking out about it.
It certainly hasn't been easy sticking to the plan guidelines. The hard part is dinner. I make my breakfasts and lunches at home and bring them with me, but in the evenings after work we're either eating out or eating at his parents house 90% of the time. I don't want to be "that person" and demand super specific meals to be even more of a pain in the ass than usual. I've been getting by but I do feel as if not all of my eating choices have been as "on plan" as they could have been.
Overall Thoughts
I'm still not a fan of eating out while on the Challenge but it's become a necessary evil in my life. As much as possible I review the menu and nutrition facts ahead of time and select my meal prior to getting to the restaurant. And, after lunch and dinner, I so badly want chocolate! It's like a conditioned reaction (Pavlov's Dogs, anyone?), and I just crave something sweet.
Sample Menu
Each meal has to include a protein, carbohydrate, and fat. Below is a sample menu of my meals. To view the guidelines for the program, click here.
Breakfast:
Smoothie made with:
Apple, Strawberry, Banana (free food)
0% Plain Greek Yogurt
Avocado
Mid Morning: Protein Shake with Pro Bio Boost
Lunch:
Sliced Chicken Breast (3oz)
Dave's Killer Bread
Salt-free Cashews
Mustard
Mid Afternoon: Protein Shake
Dinner:
Tenderloin Tip Steak (4oz)
Grilled Onions & Peppers (4oz)
Olive Oil
** I was provided the 8 Week Core Challenge Kit free of charge. All opinions are my own.