Plus Size Style with Stylzoo
While dresses will always be my first love, this spring and summer I've found myself wearing a lot of skirts. They're just as comfy and can often times be worn in multiple ways and therefore get more wear than a dress. I've particularly been drawn to maxis this year. They're so comfortable and casual, I find myself wearing them on weekends and to the office!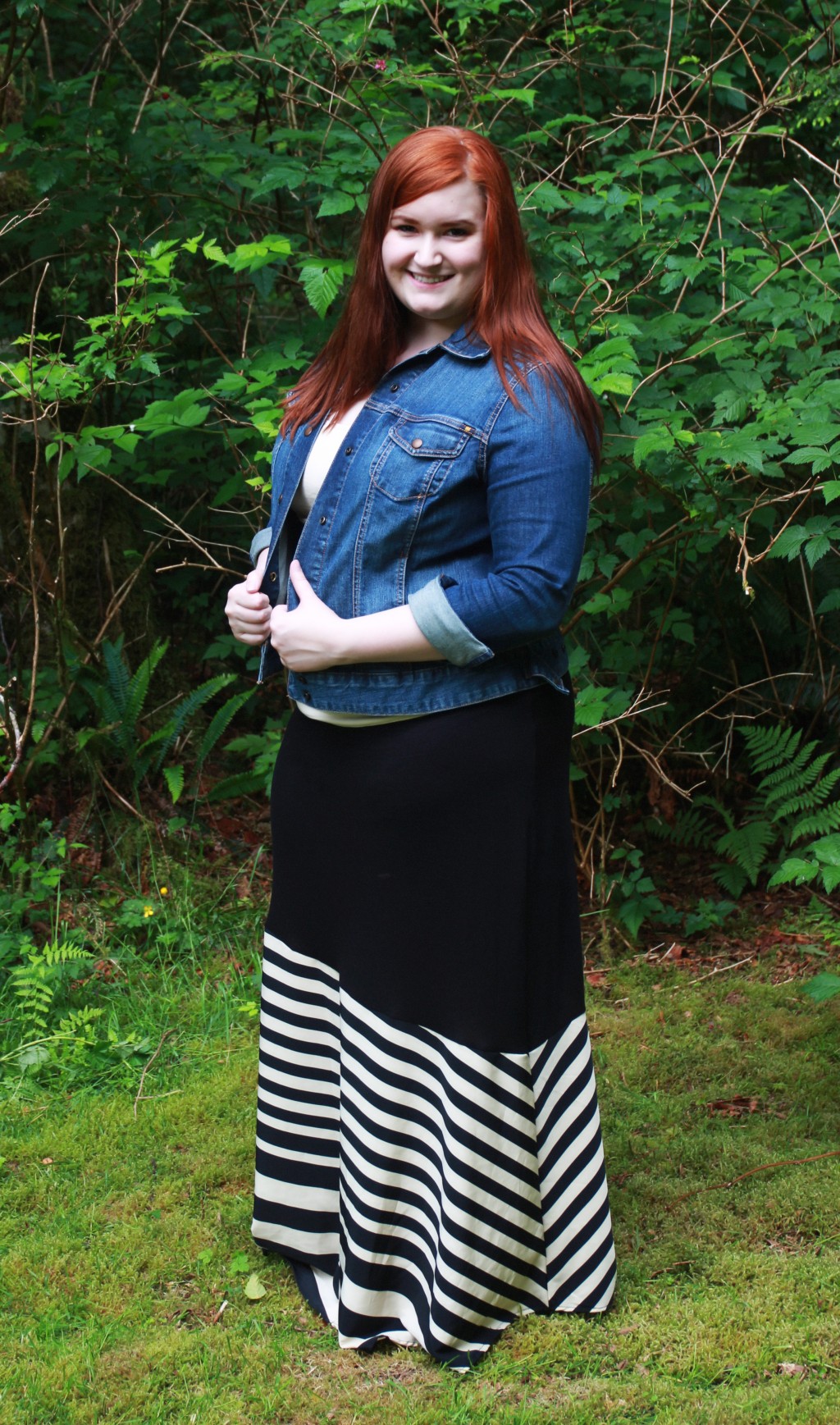 I recently discovered Stylzoo Los Angeles, a plus size curvy fashion apparel retailer. Stylzoo specializes in high quality pieces without the plus size prices. I was thrilled when Stylzoo blew me away with how quickly it showed up on my doorstep! (Don't you hate it when you order something and it takes FOREVER to get to you?)
Typically when I wear maxis, I tend to be pretty boring and just wear solid color skirts, so I took a step out of my comfort zone with this striped maxi. I wore it on a warm day here in Washington, and the striped portion of the skirt is a bit airy so it kept me cool during our brief summer sun. The contrasting stripes give the skirt a bit of a mermaid shape to truly enhance your curves, which I loved! The one thing I would caution is that the black material is a little thin, so wearing black undergarments or a slip is a must with this skirt!
Want to order from Stylzoo? Use code THIRTY at checkout to receive 30% off your order!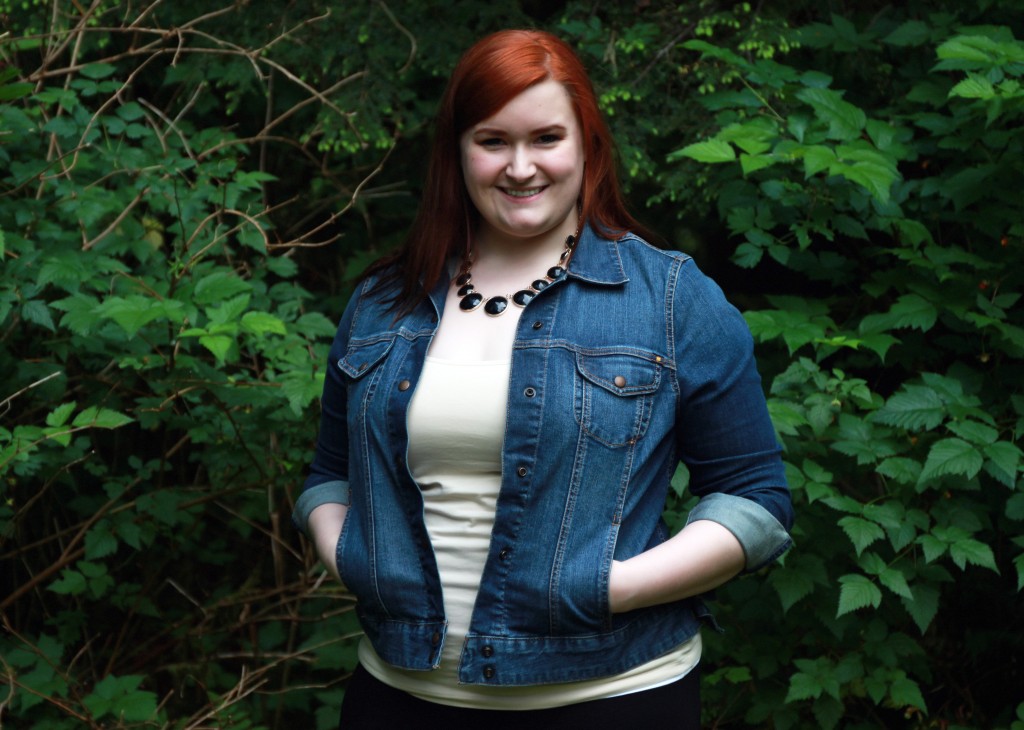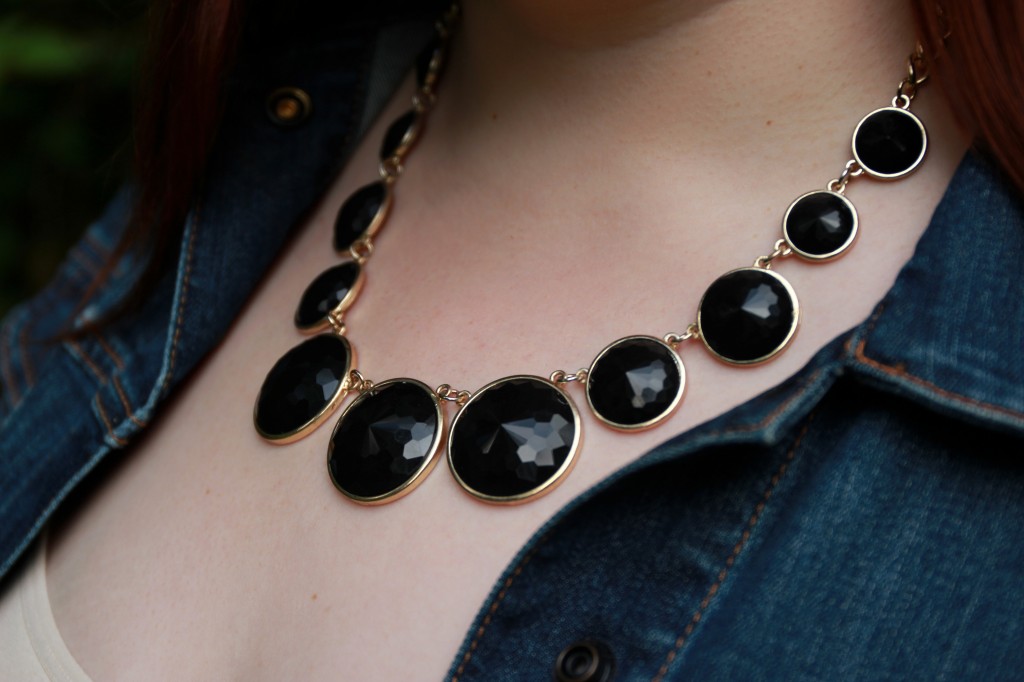 Top: Nordstrom Rack; Jacket: [shopsense shopsense_url="http://api.shopstyle.com/action/apiVisitRetailer?id=445958881″ original_url="http://shop.nordstrom.com/s/lucky-brand-dixie-denim-jacket-plus-size/3665817?origin=category-personalizedsort&contextualcategoryid=0&fashionColor=&resultback=313&cm_sp=personalizedsort-_-browseresults-_-1_2_A" save_to_store="true"]Lucky Brand (similar)[/shopsense]; Necklace: Bauble Bar ([shopsense shopsense_url="http://api.shopstyle.com/action/apiVisitRetailer?id=445844061″ original_url="http://shop.nordstrom.com/s/kate-spade-new-york-day-tripper-bib-necklace/3699202?origin=category-personalizedsort&contextualcategoryid=0&fashionColor=BLACK%2F+GOLD&resultback=969&cm_sp=personalizedsort-_-browseresults-_-1_3_A" save_to_store="true"]similar by Kate Spade[/shopsense]); Skirt: Stylzoo Flare Maxi Skirt (c/o) use code THIRTY at checkout to save 30%!; Shoes: [shopsense shopsense_url="http://api.shopstyle.com/action/apiVisitRetailer?id=337772771″ original_url="http://shop.nordstrom.com/s/sam-edelman-gigi-sandal/3317042?origin=category-personalizedsort&contextualcategoryid=0&fashionColor=BLACK+LEATHER&resultback=962&cm_sp=personalizedsort-_-browseresults-_-1_3_A" save_to_store="true"]Sam Edelman 'Gigi' Sandal[/shopsense]