Core Challenge Week 2: Ignite
I've officially completed my second week on the 8 Week Core Challenge! There was no additional weight loss this week, but I maintained my weight even after adding back in exercise, dense carbs, and non-lean proteins, so I will consider that a win!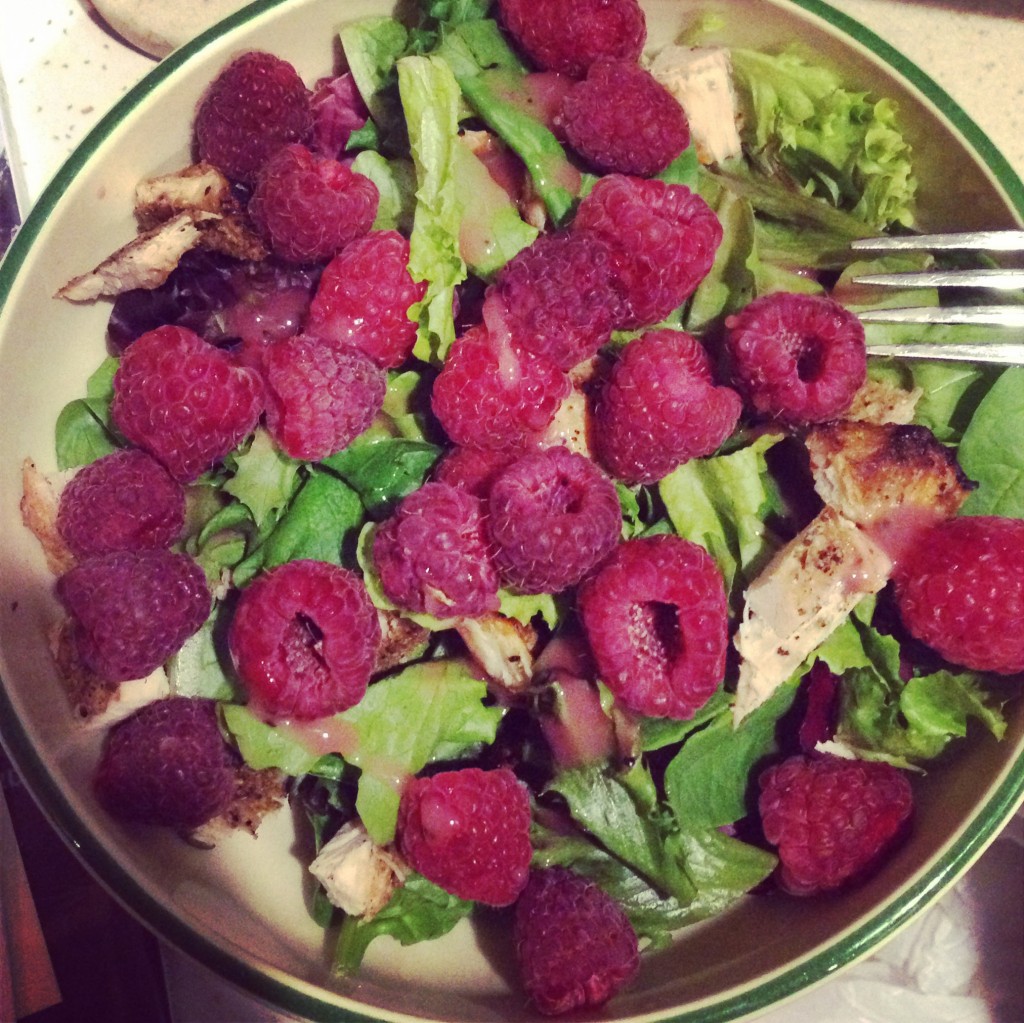 So, how did the second week go?
I know there are a number of folks adhering to a stricter version of the plan which says no dairy for the entire eight weeks, but for me that's just not realistic. I don't really like eggs and after one week of eating nothing but egg whites for breakfast, I needed a break for at least the next six weeks!
I'm following the looser plan guidelines, which means I can add back to my diet a bit of dairy. For me, that means Greek yogurt. I was so excited to make my favorite green smoothie again for breakfast. It tasted delicious – even more delicious than I remembered! I was worried that my system would not be happy about adding dairy back in after a week without it. My stomach was a bit upset the first day I had Greek yogurt (and let me know it), but ever since, I've been just fine!
I can't tell you how much I appreciate other proteins now. It's so nice to be able to have another option! It's also nice to have the ability to have food with low sodium and sugar content (I try to stay under 500mg of sodium/day and less than 10g of sugar/day). This week, besides Greek yogurt, I incorporated a nice cut of beef tenderloin, pork, salad dressings (try Bolthouse Farms, you will not be disappointed!), and whole grain breads.
How about that Burn boost?
The Ignite portion of the 8 Week Core Challenge incorporates the Pro-Bio boost, a probiotic that supports a healthy immune and digestive system. In addition to this, the Burn boost is added in twice daily to super charge your metabolism. And let me tell you, the Burn boost is where it gets fun! I had heard from other friends on the program that you would find you were absolutely FULL of energy and that it could keep you awake at night.
The first day I took the Burn boost, I think you could best describe me as a hummingbird on crack. It was a very weird experience, and I'm told a very humorous one! Let me preface the rest of this by saying I know none of this from experience, but it was essentially like I was on speed with copious amounts of energy, but at the same time I was hyper-focused on just one task. I was extremely efficient that day and got a lot checked off my work to-do list! After the first day though, I went back to normal with no side effects other than feeling like I had tons of energy. I do recommend taking the first Burn boost when you have breakfast, and the second Burn boost about 3-4 hours later (or with your mid-morning shake).
Overall Thoughts
I am still craving chocolate or some sort of sweet. I'm not sure how much longer I will last, I even dreamed of cake this week! What's weird about that is that I don't typically remember my dreams, and I don't even like cake that much!
My energy has increased, I'm happy to have added more foods back in, and I'm happy to be able to work out again. I still feel limited in terms of social life and my ability level of self control if I were to eat out. Planning out meals, portioning food in advance, and packing my lunch has certainly been a key to success.
Shopping for groceries has also taken on a whole new meaning. I never thought I would care so much about sugar and sodium content, let alone be cranky at the complete lack of options out there, but here we are. Sometimes I say to myself (and others), "What has happened to me?!"
Sample Menu
Each meal has to include a protein, carbohydrate, and fat. Below is a sample menu of my meals. To view the guidelines for the program, click here.
Breakfast:
Green Smoothie made with:
Pineapple, Green Grapes, Banana, Spinach (free food)
0% Plain Greek Yogurt
Avocado
Mid Morning: Protein Shake with Pro Bio Boost
Lunch:
Chicken Breast with Mrs. Dash Salt-Free Seasoning (3oz)
Banana
Almond Butter
Mid Afternoon: Protein Shake
Dinner:
Chicken (4oz)
Raspberries (4oz) & Lettuce (free food)
Bolthouse Farms Raspberry Vinaigrette Dressing
** I was provided the 8 Week Core Challenge Kit free of charge. All opinions are my own.