2014 Lexus IS 350 F Sport
Confession: I'm totally into cars.
Even though I'm only 25, I've owned 6 cars (so bad, I know!). Currently I own two vehicles – a quick little 4-door car for daily use and a luxury SUV for days when I need 4WD or the added comfort of a large vehicle. I love new cars – the smell of fresh leather, the rumble of the motor, the punch of the engine when you step on the gas. So when Lexus let me test out the 2014 Lexus IS 350 F-Sport, how could I say no?
For a week I was stylin' in this beautiful beast, completely tricked out with no holds barred! Driving this car was so much fun, I wish I could have kept it for a month!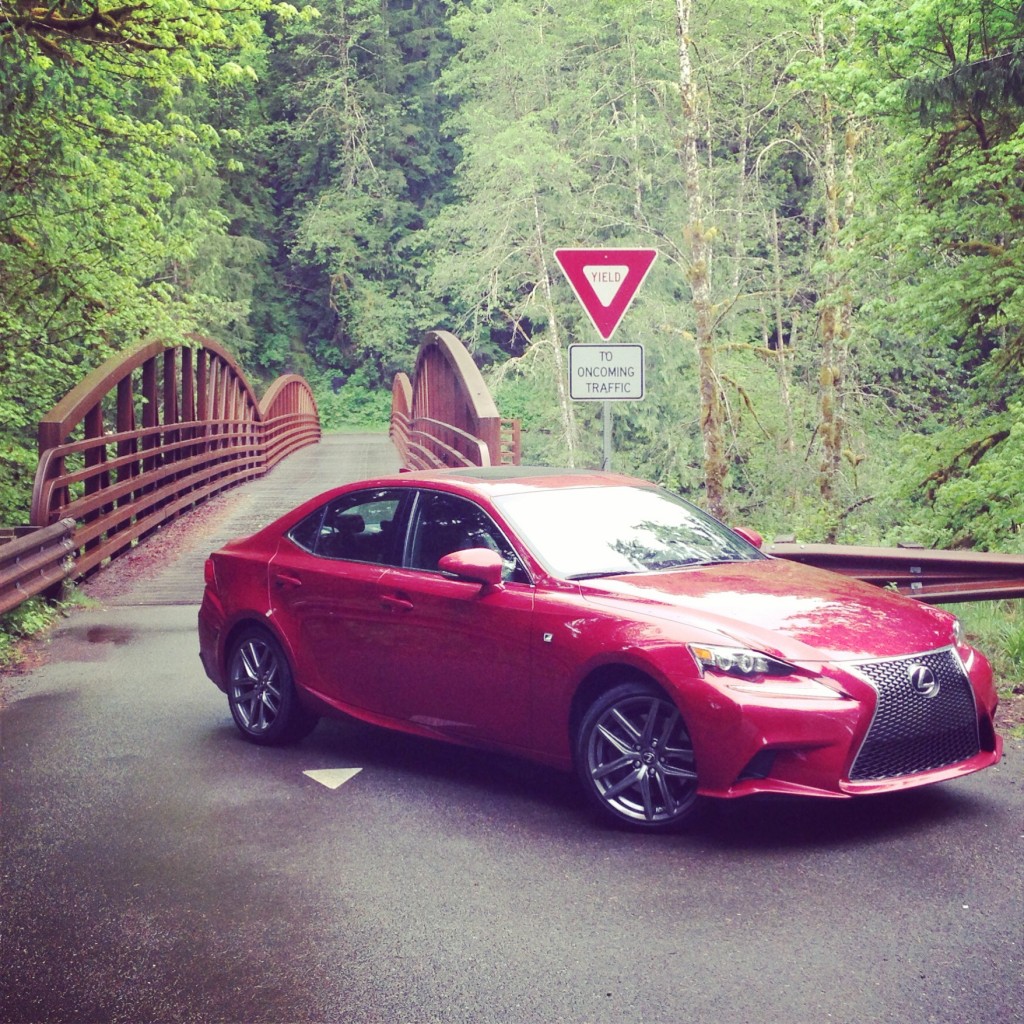 If I had to describe the IS 350 F Sport in one word: Sexy. The exterior of the IS 350 F Sport I drove was saucy Matador Red, complimented with a mean black mesh grille, dual exhaust, and chrome accents on the body. Topped off with 18-inch wheels, I looked pretty bad ass. The interior was a lush black leather  with so many knobs and fancy technology enhancements throughout the car. GPS, Satellite radio, rear view backup camera, push-to-start, steering wheel controls – the list goes on! Basically everything you could ever want in a car, this vehicle has!
Everything about the car is luxurious and sexy.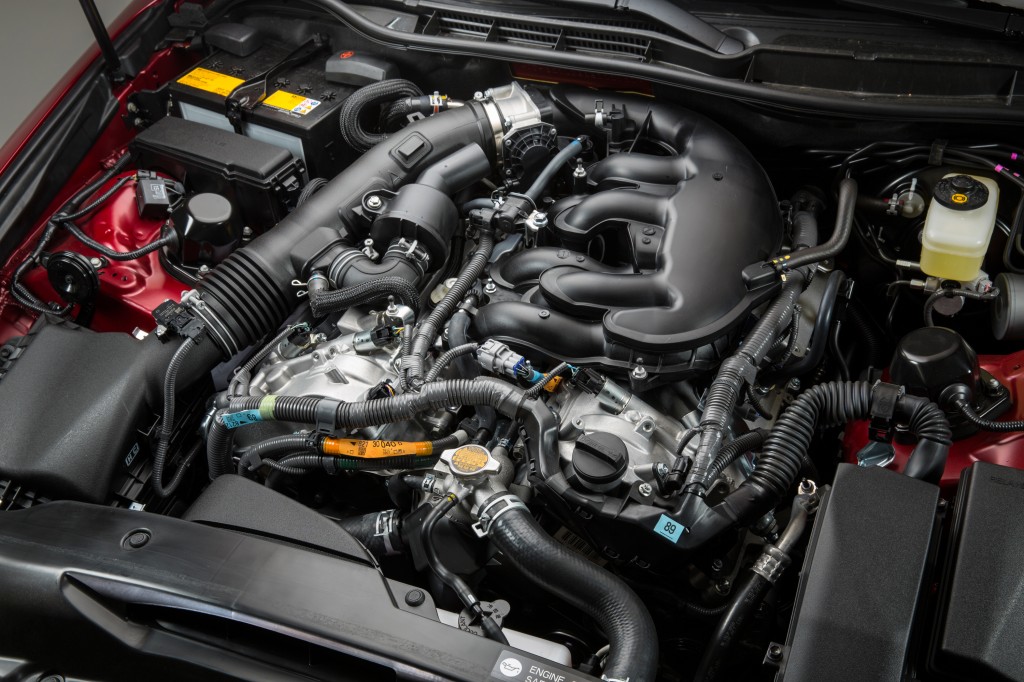 The IS 350 F Sport boasts a 306-hp, 3.5-liter V-6 engine.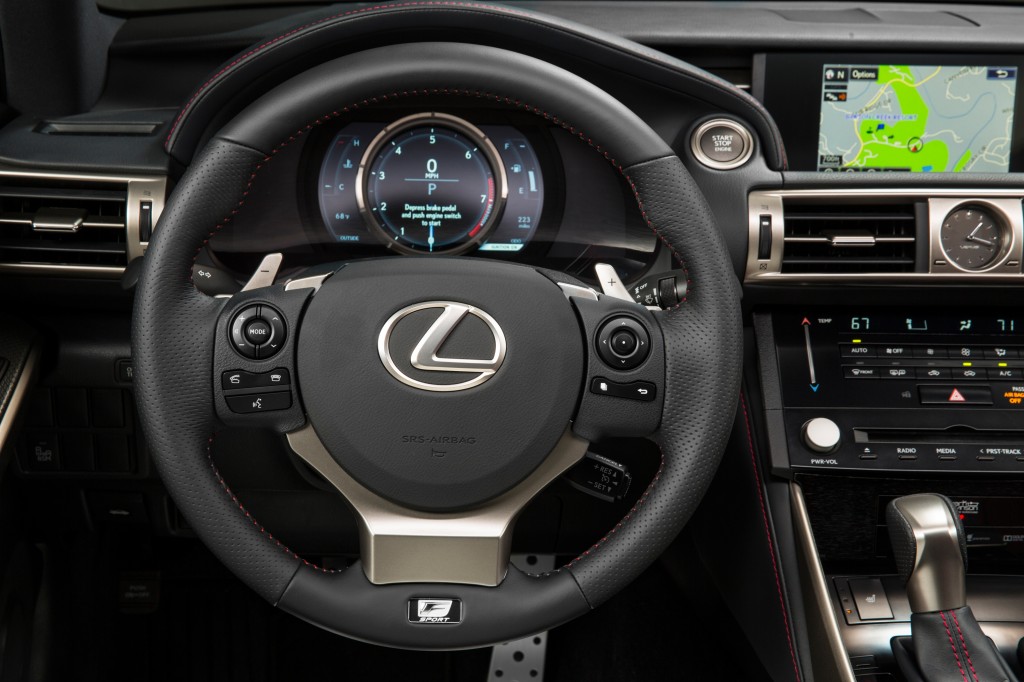 It was truly a pleasure driving the vehicle around for a week. It can comfortably fit 4 adults, has plenty of trunk space (which I primarily used for shopping trips), and was all around fun to drive. I think only two things could have made my experience better: (1) A more spacious driver's seat for those of us with longer legs (approximately 5'8″+). I found I had difficulty comfortably getting in and out of the vehicle due to a lack of space between the steering wheel and seat, even after making the proper adjustments. (2) Better fuel efficiency. I'm used to filling up with premium on my personal vehicle but I found I was regularly getting about 18mpg. I'd definitely like to see this more in the 25mpg range!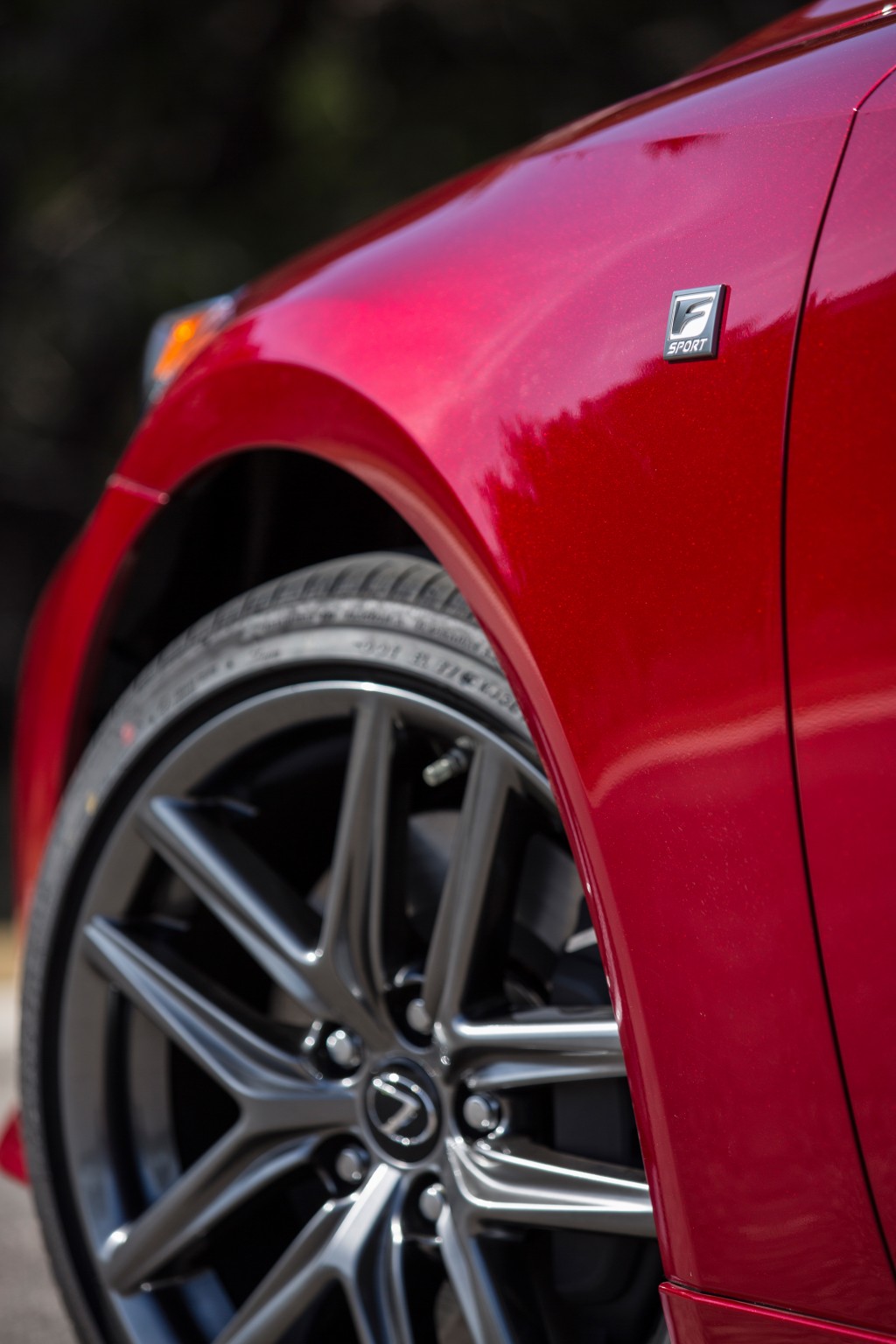 Thanks so much to Toyota and Lexus for letting me test out the beautiful 2014 Lexus IS 350 F Sport! I was certainly an extra stylish lady for the week and I'm dreaming of another chance to drive a beautiful luxury vehicle again!