Garden Party Dress
Another day, another dress! I've been L-O-V-I-N-G this warm weather lately as it's been the perfect opportunity to bust out some beautiful summer dresses. You know how sometimes you walk past something in the store and you instantly fall in love? That would be this dress.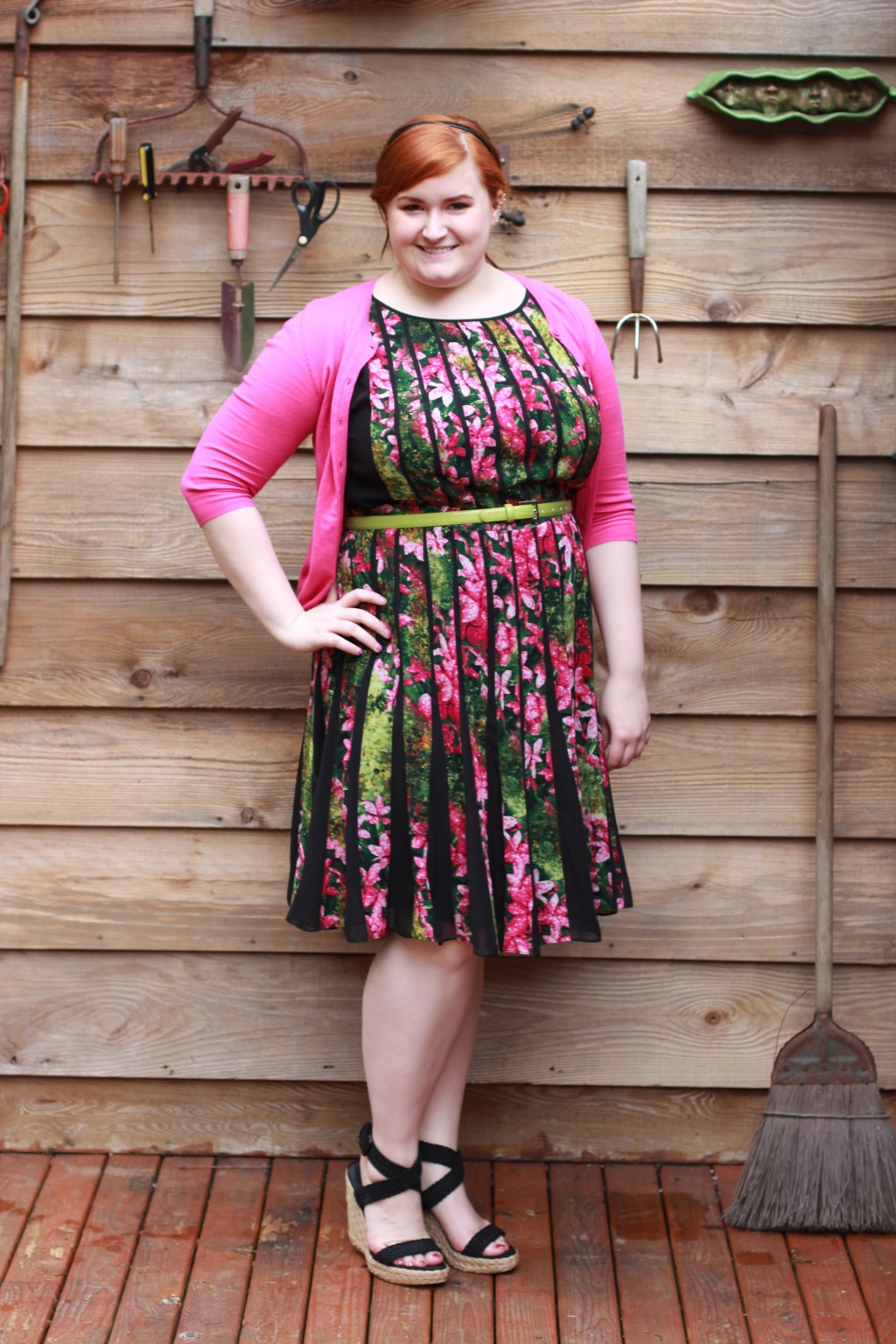 After picking up this dress at Nordstrom, I've found myself wearing it everywhere – on business trips, to bridal showers, and everywhere in between. I even took these pictures with my mom's garden tools on my parents deck, as it's the perfect garden party dress. I just can't get enough of it, especially because it passes the twirl test!
Styling this dress is particularly easy as the pattern is so bold: I prefer to wear it with minimal accessories. How I've styled it here is my favorite way to wear it, with a complimentary sweater and belt.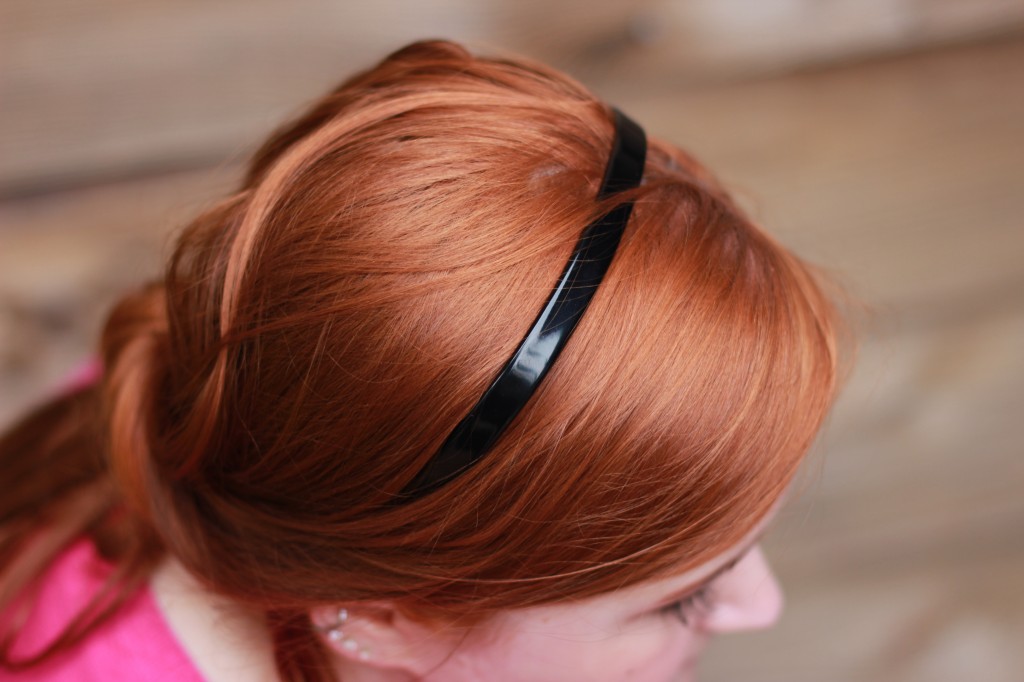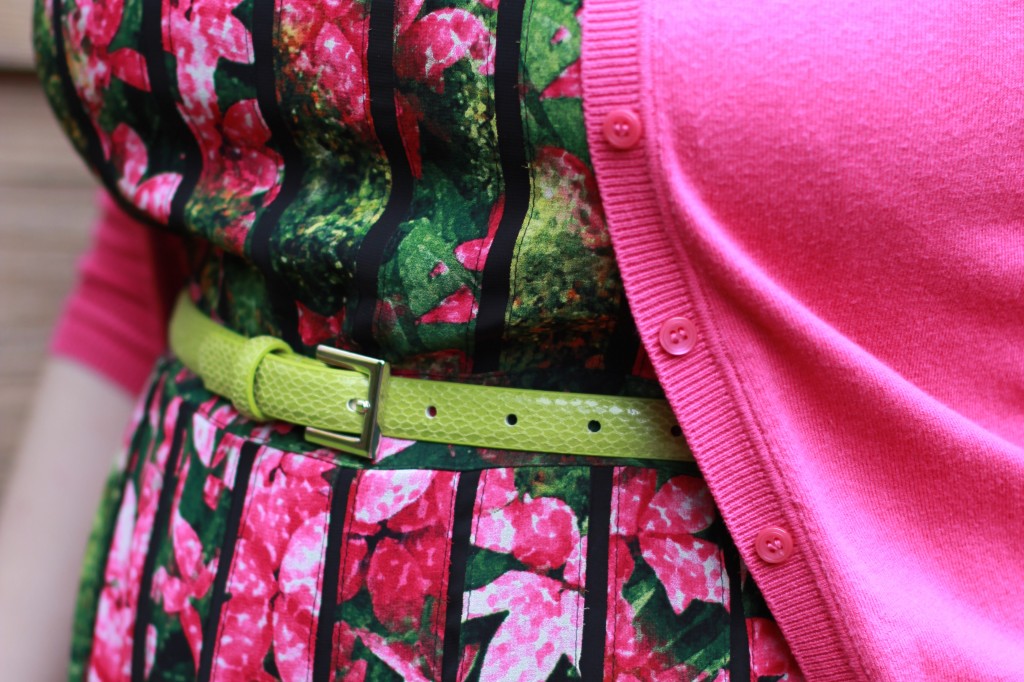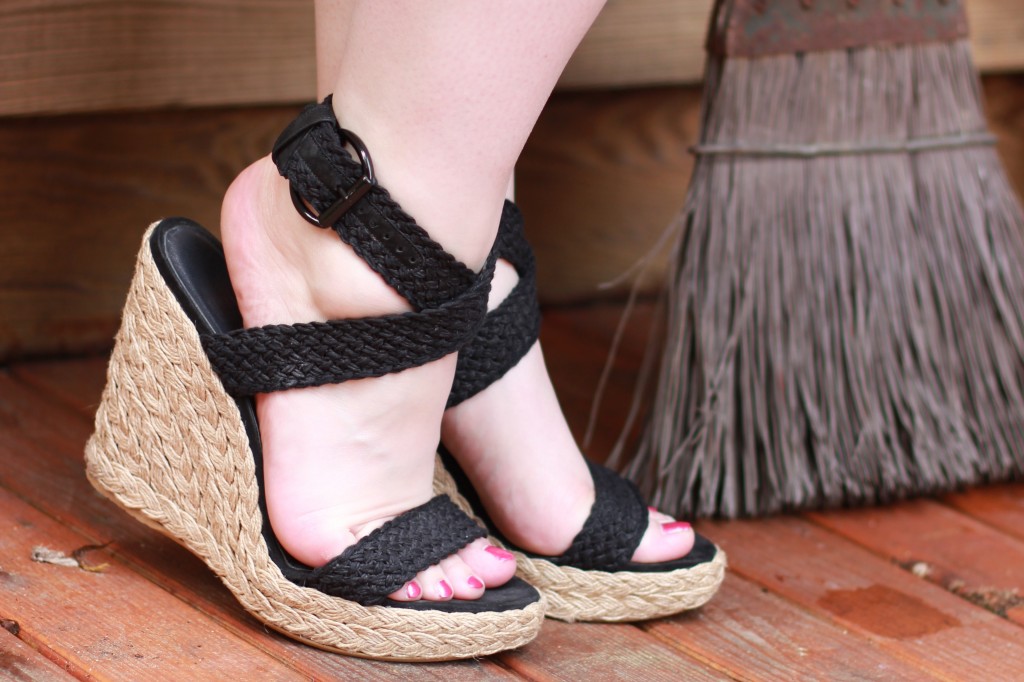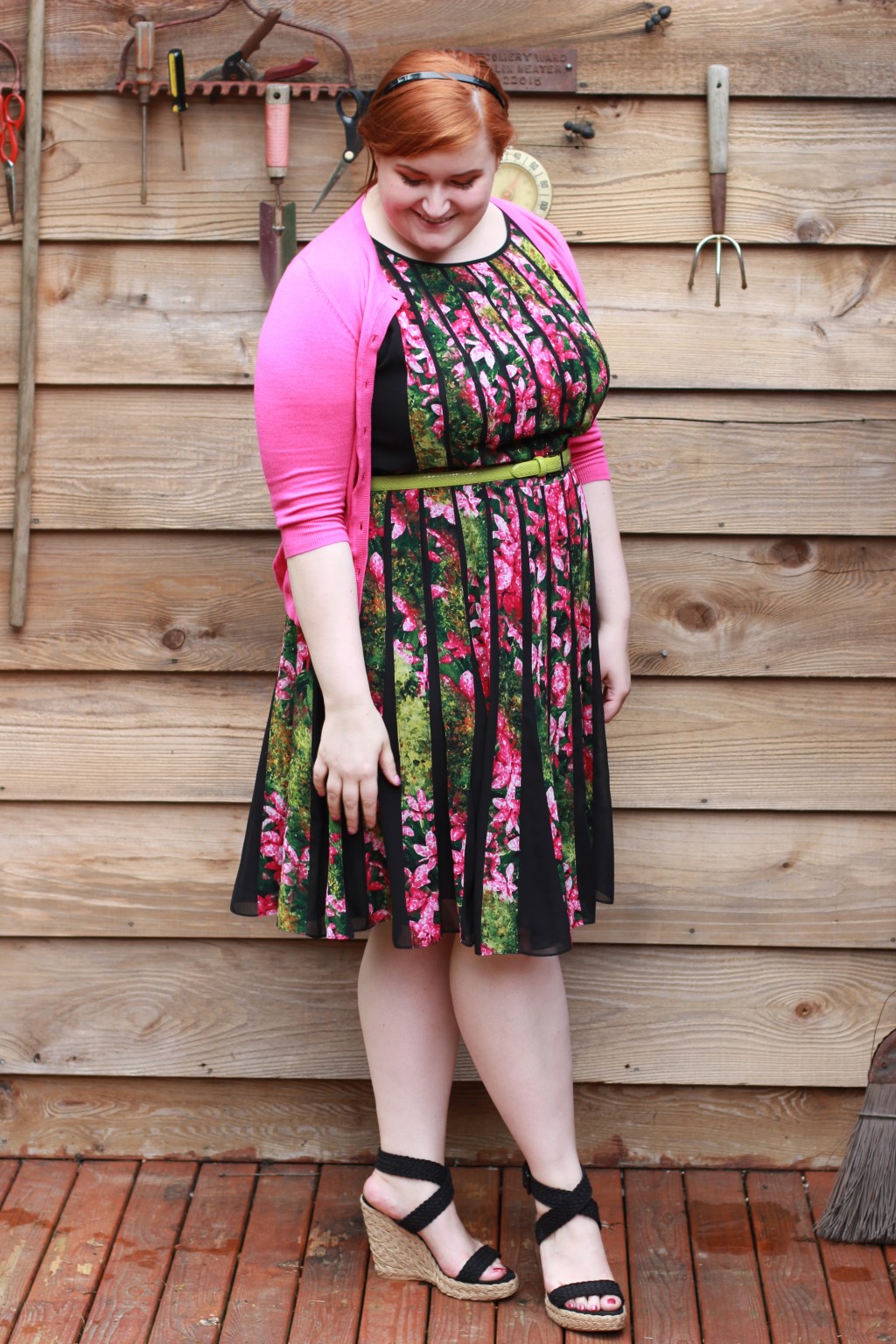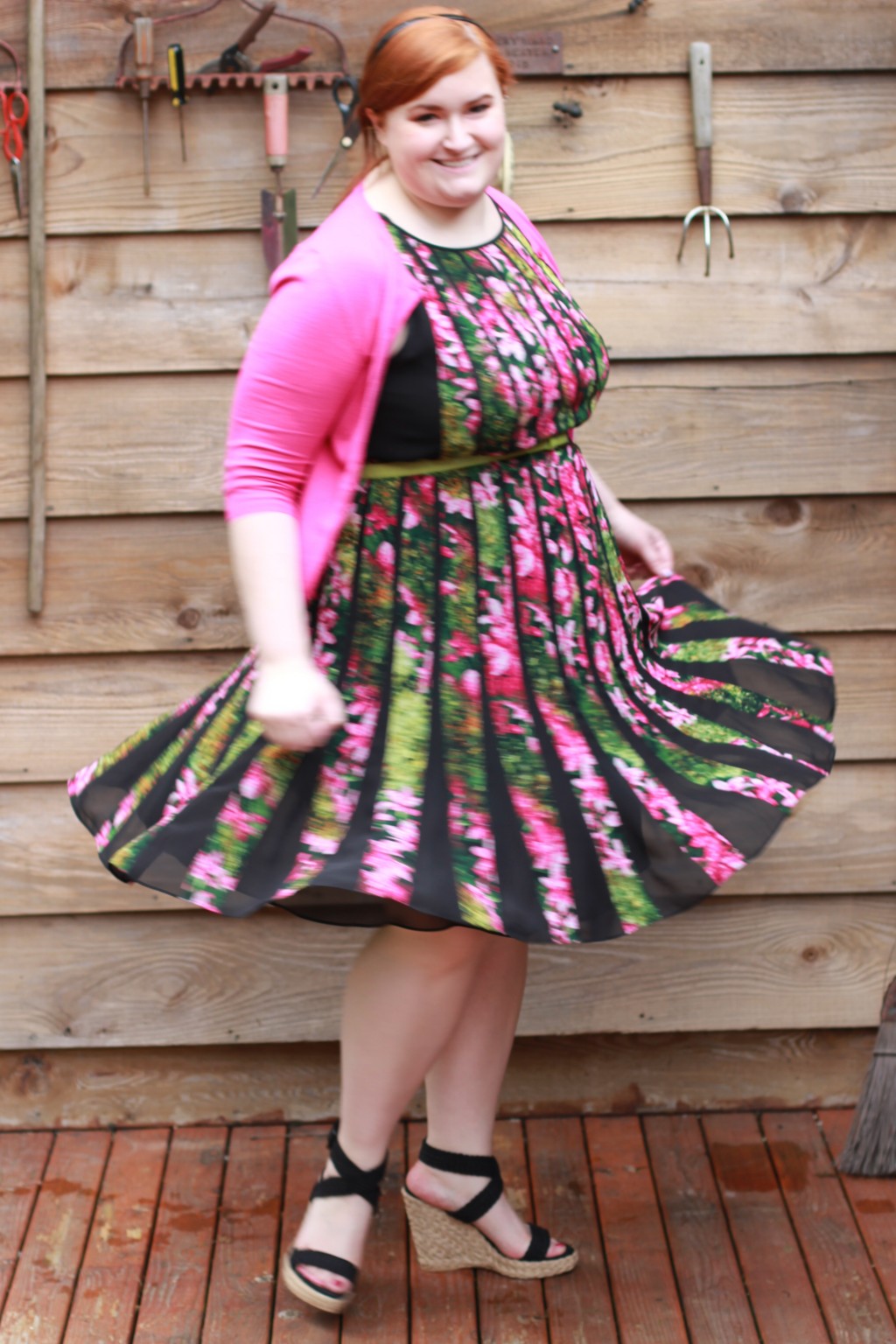 Dress: Adrianna Papell (similar [shopsense shopsense_url="http://api.shopstyle.com/action/apiVisitRetailer?id=445738428″ original_url="http://shop.nordstrom.com/s/city-chic-play-house-print-sundress-plus-size/3713407?origin=category-personalizedsort&contextualcategoryid=0&fashionColor=&resultback=4036&cm_sp=personalizedsort-_-browseresults-_-5_13_D" save_to_store="false"]here[/shopsense]); Sweater: [shopsense shopsense_url="http://api.shopstyle.com/action/apiVisitRetailer?id=447298215″ original_url="http://shop.nordstrom.com/s/bp-v-neck-three-quarter-sleeve-cardigan-juniors/3620388?origin=category-personalizedsort&contextualcategoryid=0&fashionColor=Coral+Sugar&resultback=677&cm_sp=personalizedsort-_-browseresults-_-1_2_D" save_to_store="false"]B.P. Cardigan (similar)[/shopsense]; Shoes: [shopsense shopsense_url="http://api.shopstyle.com/action/apiVisitRetailer?id=445738774″ original_url="http://shop.nordstrom.com/s/stuart-weitzman-guipure-wedge-sandal/3614905?origin=PredictiveSearch-personalizedsort&contextualcategoryid=6023023&fashionColor=BLACK+GUIPURE+LACE&resultback=0&cm_sp=personalizedsort-_-searchresults-_-1_2_D" save_to_store="true"]Stuart Weitzman (similar)[/shopsense]; Headband: [shopsense shopsense_url="http://api.shopstyle.com/action/apiVisitRetailer?id=34440374″ original_url="http://shop.nordstrom.com/s/france-luxe-skinny-headband/3002370?origin=keywordsearch-personalizedsort&contextualcategoryid=0&fashionColor=ONYX&resultback=363&cm_sp=personalizedsort-_-searchresults-_-1_2_C" save_to_store="false"]France Luxe Comfort Headband[/shopsense]; Belt: I.N.C. (similar [shopsense shopsense_url="http://api.shopstyle.com/action/apiVisitRetailer?id=439916947″ original_url="http://shop.nordstrom.com/s/halogen-leather-belt/3527756?origin=category-personalizedsort&contextualcategoryid=0&fashionColor=YELLOW+ZEST&resultback=424&cm_sp=personalizedsort-_-browseresults-_-1_2_B" save_to_store="false"]here[/shopsense])