Simply Chic Giveaway!
Lately I've been obsessed with a fabulous little boutique store in Bellevue – Simply Chic. They're always spot-on with trends and offer quality pieces at excellent prices. What's not to love? So today, I'm excited to share that I've partnered with Simply Chic to give away a beautiful cream colored bicycle midi skirt!
This piece is personally one of my favorites from the spring collection. It features beautiful feminine lines, a full skirt, embroidered bicycle detail, and pockets! The midi length skirt is definitely a must-have for spring and summer wardrobes!
What are you waiting for?! Enter below!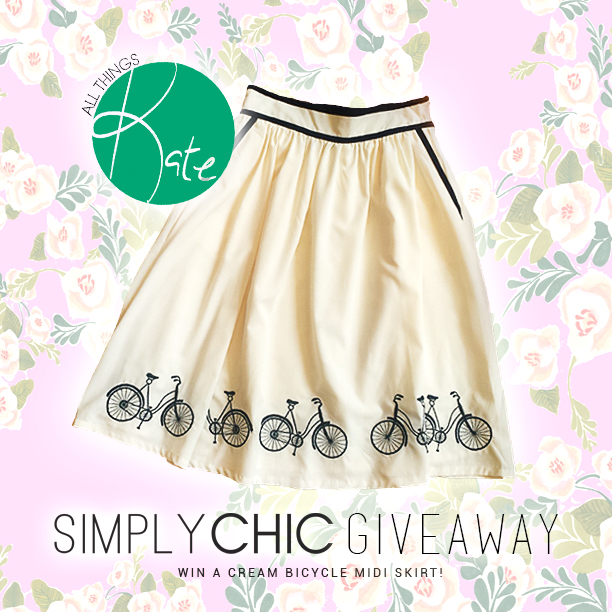 Simply Chic is a women's fashion retailer in Bellevue, Washington. Simply Chic cherishes excellent design and delivers it by paying the most acute attention to detail. Each season, a collection of exquisitely designed clothes that find an ideal balance of trend, quality, and value is curated. Simply Chic prides themselves on sharing a love of fashion and unique vision of what's best every season with their customers. In Spring 2013, Simply Chic launched their online shopping experience to customers across the United States. 
[rafflecopter 378a2410]