2014 Best of 425
I'm so honored to share with you that All Things Kate has been voted "Best Fashion Blog" in 425 Magazine's 2014 "Best of 425"!
It's completely surreal to receive this award (and to see myself in print!). Last year I had the honor of receiving "Best Blog" from 425 Magazine and it was just as much of a surprise this year! This recognition from my local community and readers is truly a privilege. Without your support and readership this blog would not be possible and would not be what it is today.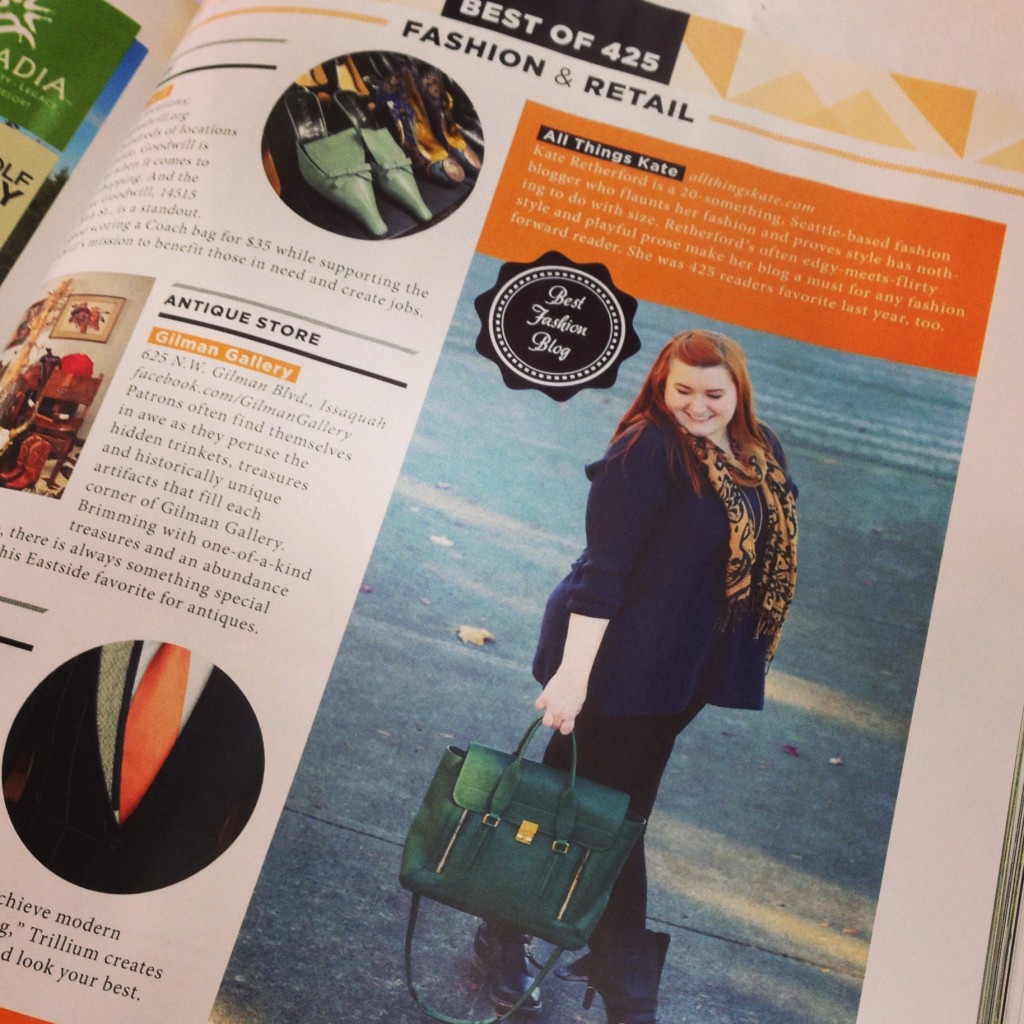 425 Magazine is the Eastside's magazine and focuses on local living. Pick up your copy at region bookstores, grocery stores, and drugstores!