25 Faces: Lauren James
[25faces_intro]
During my time at Pacific Lutheran University, I met Lauren James, an incredible opera singer and vocal performance major. I'd noticed that she walked with a slight limp and had an interestingly shaped scar on her chest. I didn't think much of it, but after we became close friends, I finally asked her about it. At 15, Lauren had been a very active teenager, competing in equestrian vaulting (which is gymnastics on a horse). She started having pain in her right hip, and after weeks of trying to figure out what was wrong, she had a bone MRI and found that her bone marrow was loaded with cancer cells. Lauren was diagnosed with stage 4 Rhabdomyosarcoma, so aggressive measures had to be taken in order to try to save Lauren's life.
Lauren went through 3 ½ years of chemotherapy and lost all of her hair twice, as well as one month of every day radiation at the University of Washington. She was in the hospital on and off for 3 years, as well as doing treatment at home and in the Hematology/Oncology Clinic at Mary Bridge Children's Hospital in Tacoma, Washington. Her prognosis was severe enough that she was able to have a Make-a-Wish at age 16. Against all odds Lauren beat cancer and is now 9 years in remission. According to cancer.org, the survival rate for her type of cancer has a 20% to 40% survival rate for stage 4 prognosis, with the best outlook being in children 1-9 years old.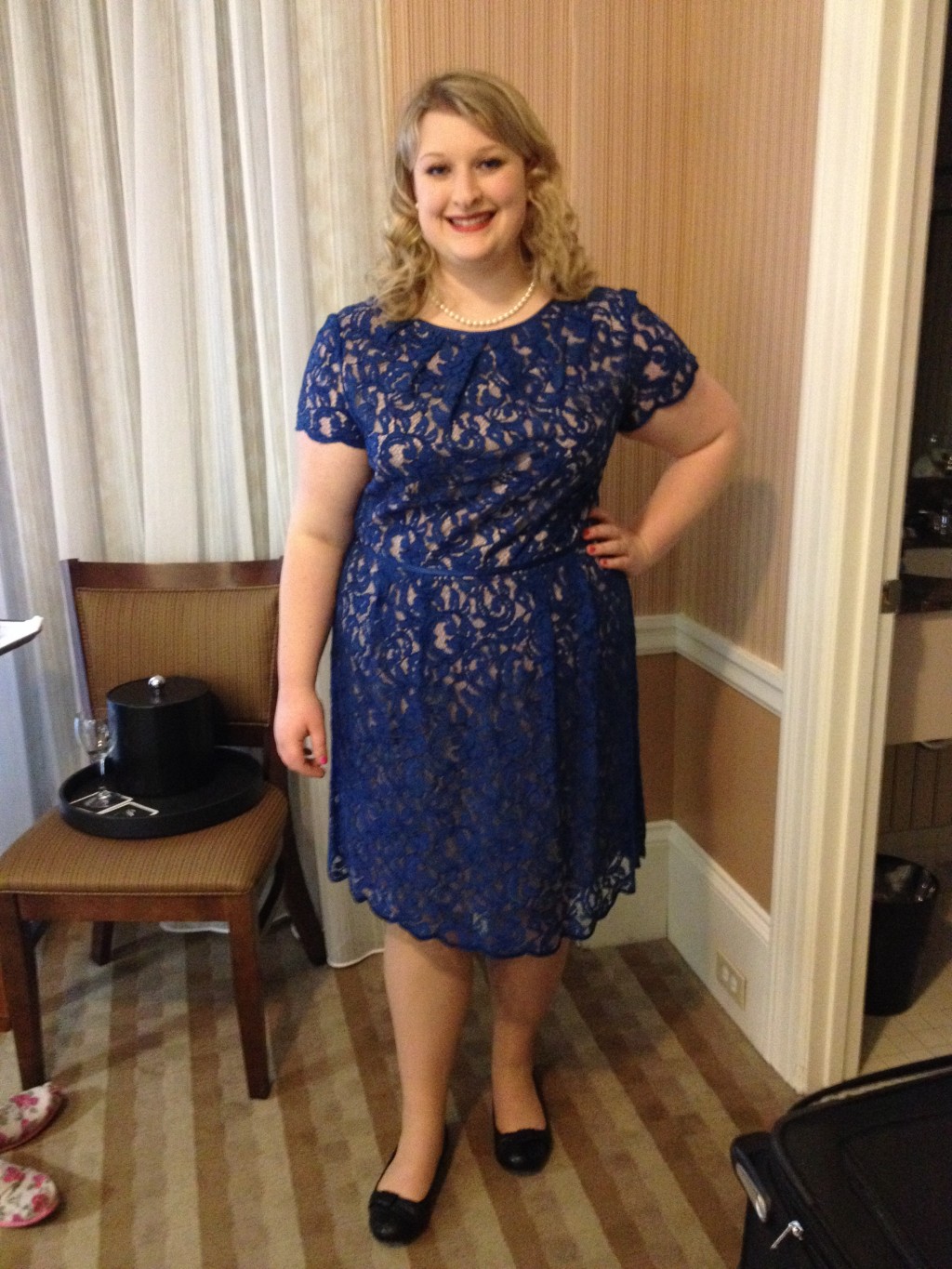 Kate: What was it like to be diagnosed with cancer at 15?
Lauren: When I was diagnosed, I was a freshman in High School, and had just been cast in the school musical, so everything had to change, but the one thing I was focused on was getting better and keeping life as "normal" as possible. I tried to go to as many classes as I could, and everyone was very supportive and willing to work with me. I was unable to perform in the musical, but they still kept my name in the program and I was able to see the show. I remember my mom asking me if I wanted to take a year off from school and I told her absolutely no, because I didn't want to be seen as the "cancer kid". I wanted to stay with my class.
K: All people react differently to a cancer diagnosis. What was your initial reaction?
L: I remember sitting in a conference room in the hospital and my parents were crying and I remember telling my mom it will be okay. I was sad, don't get me wrong, but I knew that I was going to fight with every ounce of energy I had, and make sure that I won this battle with cancer. I think this shock really hit me and set in when they were telling me that I was going to lose my hair. Being a 15 year old girl, your image is so important and I was deeply saddened that I was going to be bald, but we got a nice blonde wig, and although I didn't wear it as much as I thought I was going to, it was nice to have it.
K: Can you tell us about your Make-A-Wish and how the Make-A-Wish foundation helped create a positive experience for you in a terrible situation?
L: My Make-a-Wish was so awesome. My family and I were able to fly down to Disneyland in California and meet Johnny Depp, as well as walk the red carpet for the premiere of Pirates of the Caribbean II. Everyone hears about Make-a-Wish, but there is a lot of thinking and planning that goes behind all of it. The volunteer came to my house and asked me to write down a list of my top 5 things that I wanted to do. It's so hard to put down all that you would love to do with 5 things, but it finally came down to meeting Johnny Depp. I remember talking to my volunteer on the phone and she said how cool would it be if you could walk to red carpet for the movie premiere and meet Johnny Depp as well. I told her that would be awesome and somehow they did their magic and it happened. My whole family flew down to California and on the day of the premiere we met a group of other wish kids and their families and went to Disneyland. We all entered the park and walked up the stairs above the Pirates of the Caribbean ride and we had lunch and got to individually meet Johnny Depp. When it was my turn, my family and I walked into the room and chatted for a while, and then I got one-on-one time with him. It was so great. After an afternoon of meeting the star of the movie, we went back to our hotel and got dressed for the movie premiere. I felt like such a celebrity and we wore these special buttons letting the real celebrities know that we were part of Make-a-Wish and they would come up to us wanting to talk with us and take our picture with them. Tony Hawk and Bo Bridges were just a few of the many celebrities. The evening was filled with having a wonderful dinner and watching the premiere of the movie. At the end of the movie, we each received a goodie bag with stuff for us to take home. It was a day that I will never forget in my lifetime.

K: After beating cancer how were you able to go back to your daily life, live life to its fullest and not live in fear?
L:
I always have that feeling in the pit of my stomach of the fear that something bad will happen to me again, but I try really hard to ignore it. All the good that has happened in my life, outweighs the bad thoughts. You can't dwell on the past because you won't be able to move forward with your life. After I finished treatment, I sought out counseling and that really helped me. Every now and then, I talk to fellow cancer survivors about our experiences and it makes you feel safe because they know what you went though and how hard it was and sometimes still is. For the past 6 summers I have volunteered at a camp in Montana for children and their families who have had cancer or who are still in treatment. We give them a 10 day true Montana adventure and get them away from the constant reminder of being sick and focus on being a normal kid. Knowing that I am a role model for kids around the world, as well as seeing their courage and determination from them is something that fills my heart with joy and makes me proud to be a fellow cancer survivor!
K: How has defeating an extremely rare and aggressive form of cancer changed your life?
L:
I am a stronger person because of going through cancer and I look at the world so differently. I don't sweat the small stuff. The one thing I tell myself every day and if I were to get a tattoo (which will never happen), it would remind me that you have to live every day as if it were your last. Life is too short to worry about things; you just have to go with the flow. Having cancer was one of the hardest things I have ever experienced, but if I had to go back and rewrite history I wouldn't. I am a proud survivor and to quote one of my favorite lines from the musical Wicked, "I have been changed for good!"