25 Faces: Nanette Reinecke
[25faces_intro]
Today I want to introduce you to Nanette Reinecke. Nanette is one of the most tenderhearted, sweetest and sincerest women I know – seeing her always brings a smile to my face.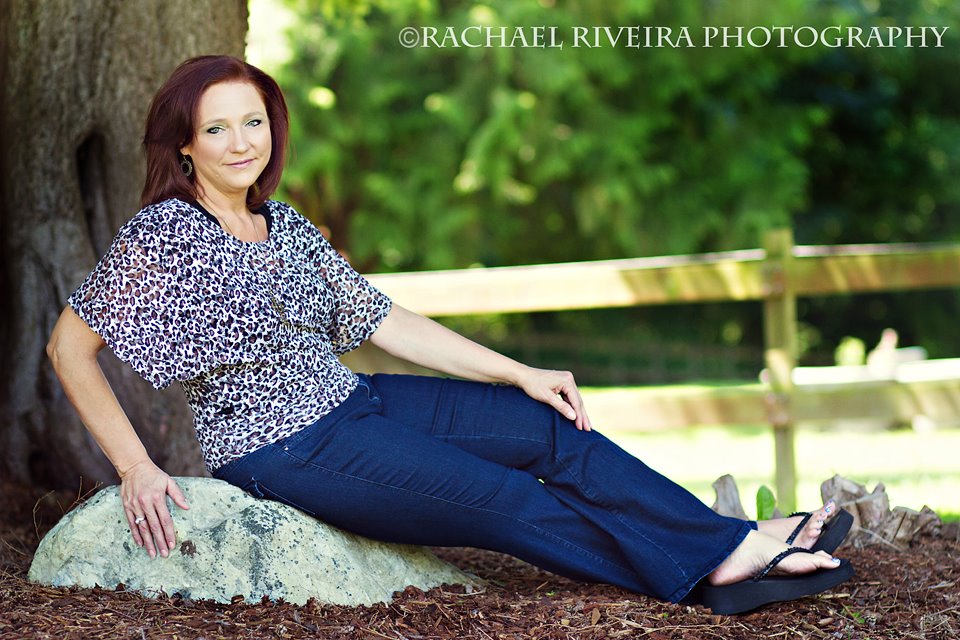 I knew Nanette for close to a year before I learned her story, and as someone who has struggled with weight loss her entire life, this one hits particularly close to home for me. Nanette grew up on a farm and discovered her love of dance in junior high. While in college she joined a dance company and toured around Europe for a summer. She taught dance while completing her college degree in Communications. Nanette got married, started a new career and had two children. Not dancing 8 hours a day and in a sedentary job, she gained weight. Losing the weight became a very difficult task as a working mom with two little ones. At her heaviest, she weighed 350 pounds.
Kate: Can you tell us a bit about your weight loss journey?
Nanette: After 7 years of trying many weigh loss programs and 4 years of that being consistent with yoga, stair climbing or walking, I could never get below a size 22. I was a pretty fit for a fat person! I was injured in two separate car accidents and then broke my ankle slipping on the front lawn in a four year period! Each injury resulted in gaining weight back plus more.

K: You ultimately opted for weight-loss surgery. Was it a hard decision to make?
N:
It took me three years to make the decision. I had a family member who had the surgery but I really wanted to do it on my own. Finally after the last injury and gaining so much weight I felt I needed to try something more permanent. I saw a counselor to help me sort out what would be best for me and help me prepare mentally for the journey I was about to undertake.
K: How has your life changed since your surgery?
N:
In the first couple of years I lost a total of 190 pounds and 11 years afterwards I am still down 160 pounds and holding steady. It was fun to be able to buy clothes from the Misses section and it was nice to fit in an airplane seat but I really enjoyed being able to do things I couldn't do before. I got back on a dirt bike, ran the tractor, went snow skiing, waterskiing, parasailing, skydiving, and of course Zumba! I loved being able to keep up with the kids like walking around New York City for hours with my daughter on only 2 hours of sleep!
K: After your surgery, you almost lost your life due to an infection. What was it like to be faced with this and how has it changed your perspective?
N:
Before losing the weight, I made a conscious choice to surround myself with quality people in my life. Those people celebrated with me as I went through my weight loss journey. They were also supportive and caring after this event. Every day, I think about how fortunate I am to have such wonderful family and friends. I will never forget seeing my husband's blurry eyes after waking up from the emergency surgery. I promised that I would pay more attention to warning signs. Just like when we look at our kids and can tell when they are tired or hungry, he's more in tune and able to see what I need before I recognize I need it. It's wonderful to have him in my corner!
It's been a challenge to pay attention to warning signs and yet not let it hold me back from doing what I want to do. I have to be careful about what I eat so that I get enough nutrients and avoid foods that make me sick. It can be tricky sometimes. Even with all the 'quirks' my body has, I'm not sorry I did it. The journey and the outcome was worth the costs for me. I certainly would be worse off if I hadn't lost the weight 11 years ago!
K: How did you find your way back to dance after all you had been through?
N:
After recovering from the complications, I started gaining some of the weight back and was determined to not let all that hard work go to waste. A friend of mine invited me to come to her Zumba class because she remembered I love dancing. I was hooked right away. It was so fun that I actually looked forward to working out! After a year, I decided to take the instructor course as part of my bucket list, never thinking I would ever teach. Again I was hooked! Teaching Zumba enables me to share something I love, manage stress, make new friends, and gives me a boost of confidence in other areas of my life. The best part is seeing how others benefit from Zumba.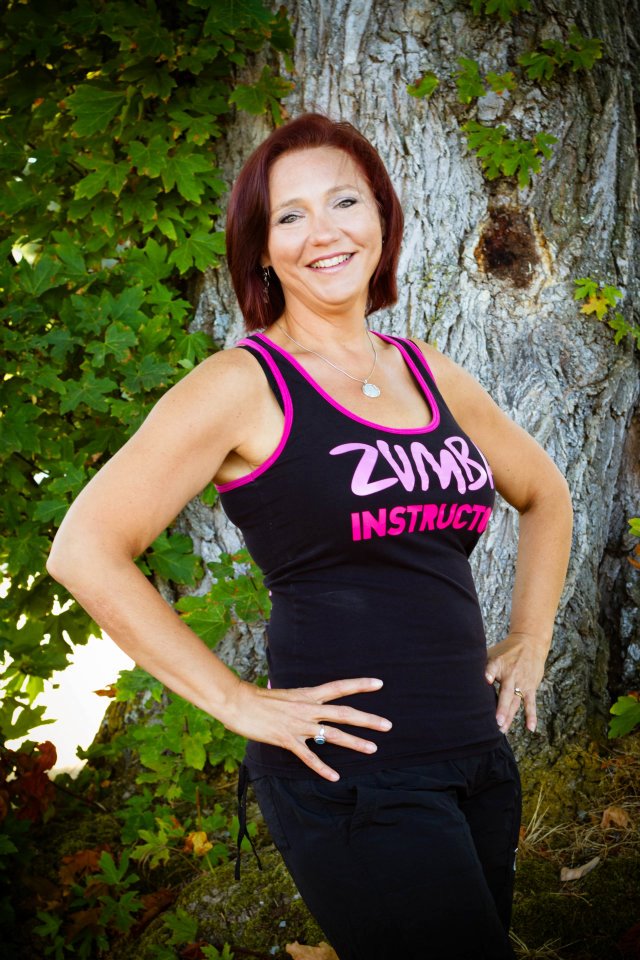 K: What has helped you be successful and stay positive on your weight loss journey?
N:
I've learned to embrace the fact that I will always have to watch my weight. My mindset of "I'm always going to be a work in progress" helps me be kind to myself and yet accountable when I put on some extra pounds. Even in my 20's as a dancer I was curvy and that was before being curvy was a good thing! Now that I'm 50, I'm still curvy, even a little lumpy but not too bad considering what I've put my body through.
I don't diet but I try to eat healthy and am mindful about what I take in. Yes, I still love comfort foods but I try to keep it in moderation. Now I can have a few bites of someone else's ice cream or fries and be satisfied. I don't beat myself up over an occasional indulgence.
Finally, a huge key to both weight loss/keeping it off as well as boosting your mood is finding forms of exercise that you connect with and can stick to. Zumba is my thing, but I also like to mix it up with other activities. Last year I rode a bike around Central Park and discovered muscles I didn't know I had, even with all the Zumba I do! And hey, even an unpleasant household scrubbing chore to loud dance music can be both therapeutic and a great workout (just no hidden cameras please)!