Fun, Flirty, and Feminine
I've always enjoyed going out with my girlfriends for Valentine's Galentine's Day and this year was no exception. We enjoy getting dressed up and feeling pretty. This year I really wanted to have a fun, flirty, and feminine style. And what better way to do that than with some sparkles, polka dots, and lace?!
I don't know about you, but there are some outfits that I'm just so excited to put together and wear, and this was one of them!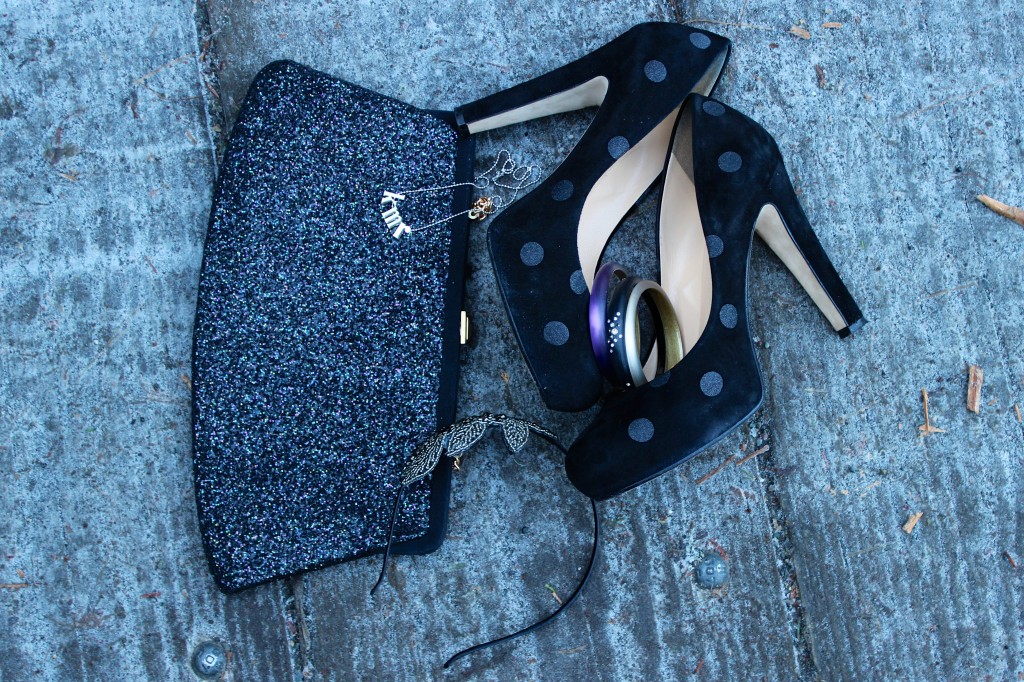 Basically, I'm totally in love with this outfit. I started with my accessories – Kate Spade polka dot pumps, a sparkly vintage clutch, and statement headband – and added them to one of my favorite skirts. Together the pieces create such a romantic feel that adding lace and delicate jewelry seemed the obvious next step.
This outfit combines a few of my favorite pieces that are ultimately perfection. My Bri Seeley skirt is a beautiful example of a feminine garment with a full skirt and box pleats, how can you not love it? The Kate Spade pumps are the perfect mix of sparkle and classic craftsmanship, and the Alex Woo necklace is the perfect touch of personalization. Combining these three pieces together in one outfit? Perfection.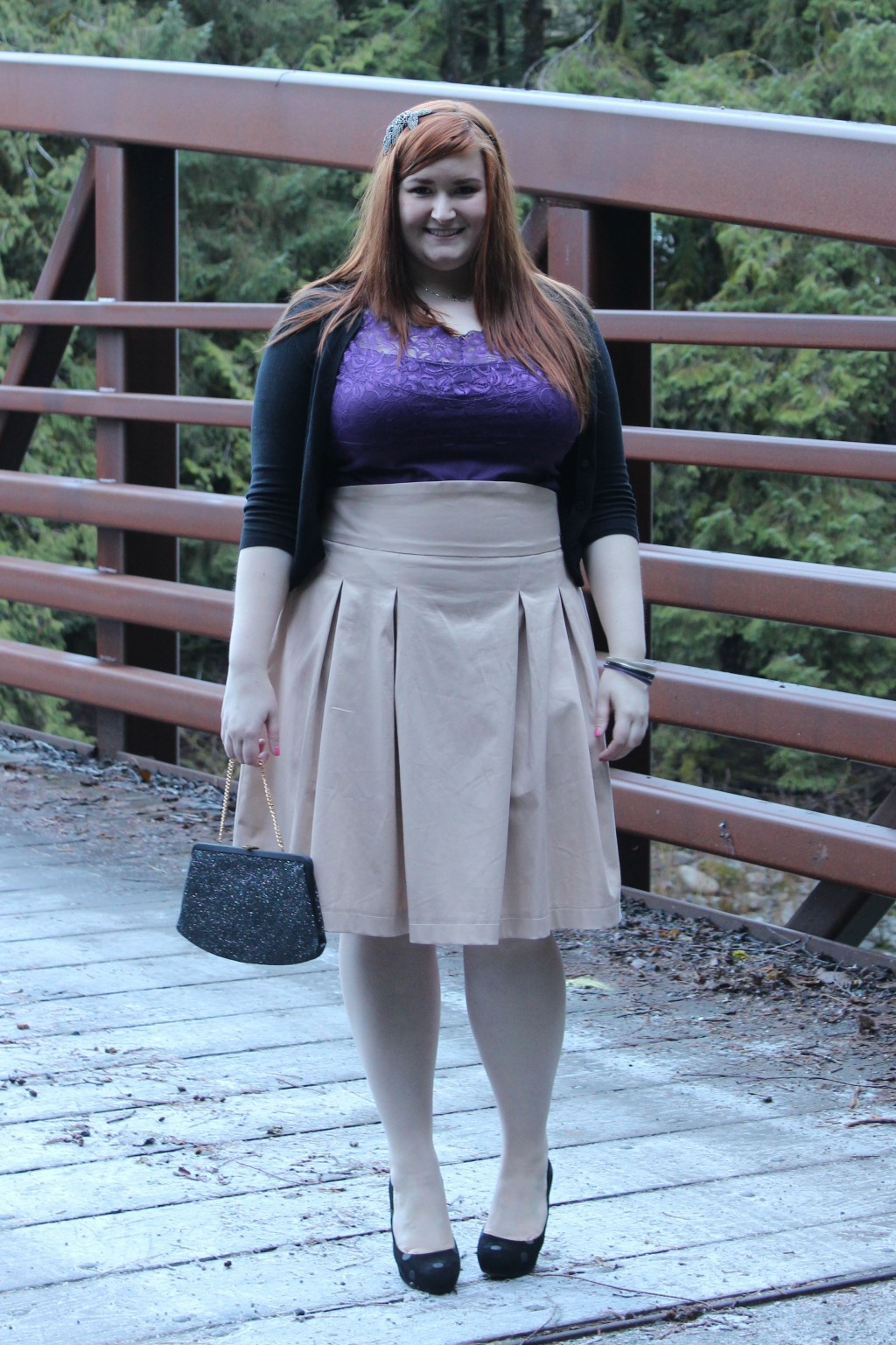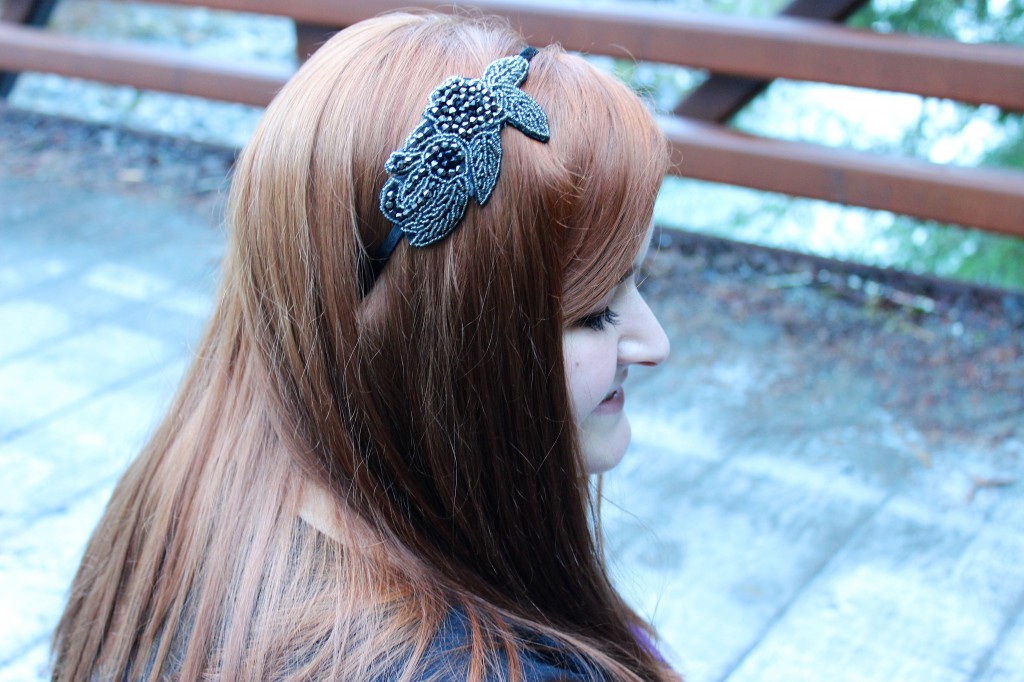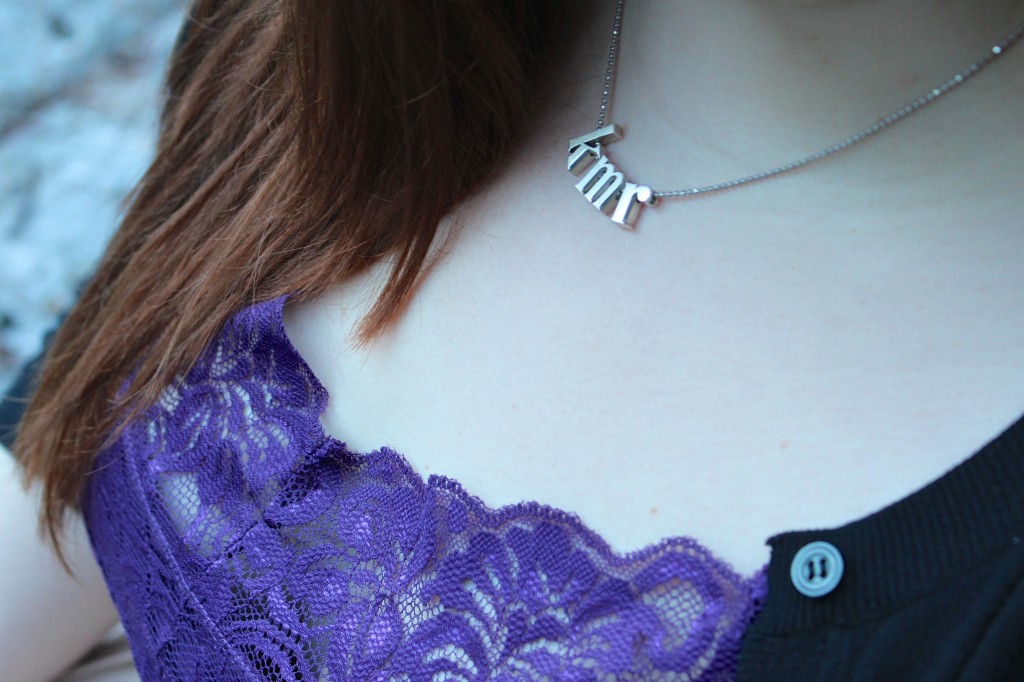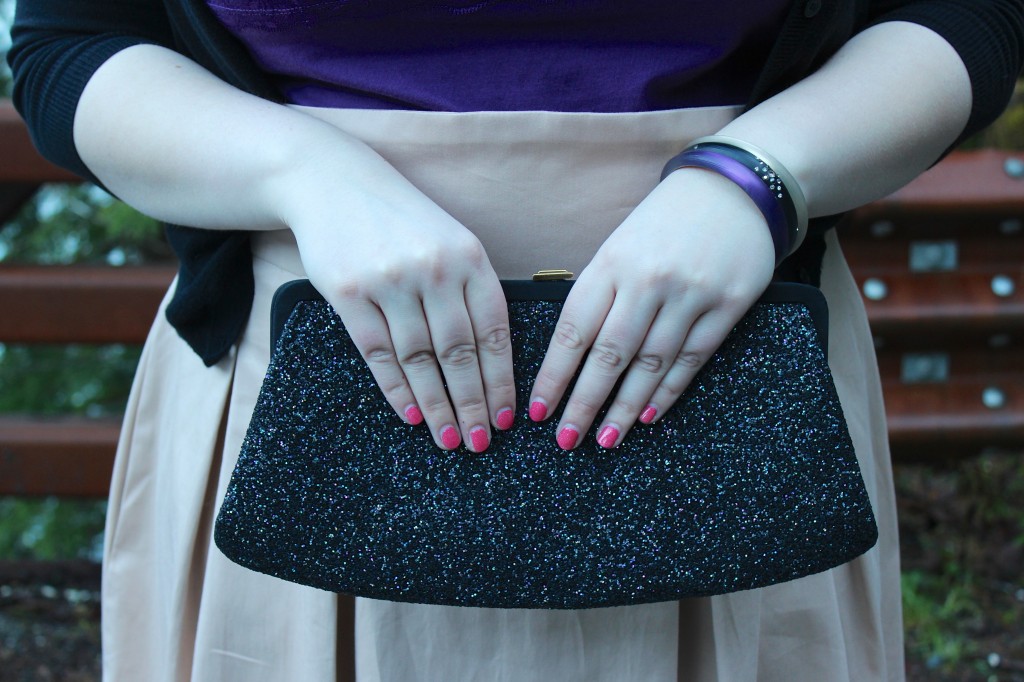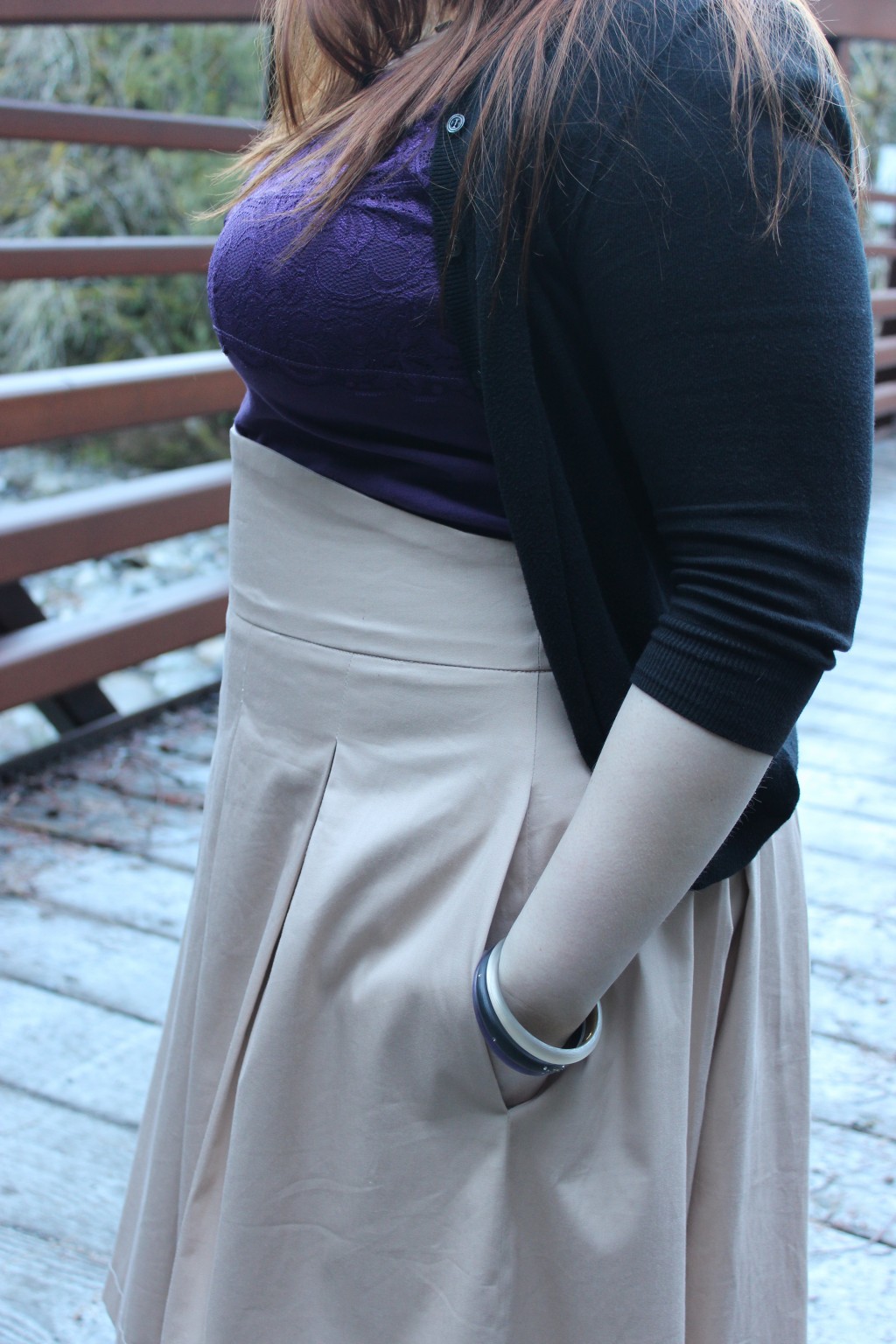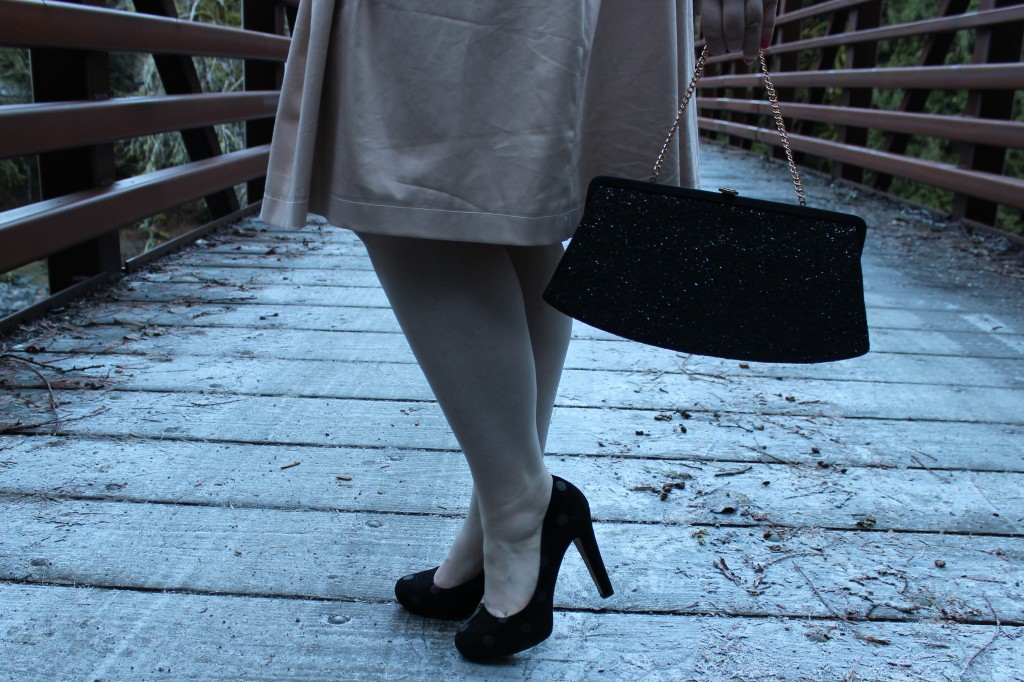 Top: [shopsense shopsense_url="http://api.shopstyle.com/action/apiVisitRetailer?id=441989418″ original_url="http://shop.nordstrom.com/s/ella-moss-jamie-lace-overlay-top/3649160?origin=category-personalizedsort&contextualcategoryid=0&fashionColor=&resultback=6244&cm_sp=personalizedsort-_-browseresults-_-1_17_B" save_to_store="false"]Eyelash (similar)[/shopsense]; Skirt: Bri Seeley Jaclyn Skirt (c/o); Sweater: [shopsense shopsense_url="http://api.shopstyle.com/action/apiVisitRetailer?id=444695734″ original_url="http://shop.nordstrom.com/S/bp-v-neck-cardigan-juniors/3565283?origin=category-personalizedsort&contextualcategoryid=0&fashionColor=LIME+SODA&resultback=802&cm_sp=personalizedsort-_-browseresults-_-1_3_C" save_to_store="true"]B.P. (similar)[/shopsense]; Necklace: [shopsense shopsense_url="http://api.shopstyle.com/action/apiVisitRetailer?id=362970117″ original_url="http://shop.nordstrom.com/s/alex-woo-little-letters-pendant-necklace/3350477?origin=PredictiveSearch-personalizedsort&contextualcategoryid=2375500&fashionColor=&resultback=3902&cm_sp=personalizedsort-_-searchresults-_-1_11_A" save_to_store="false"]Alex Woo Little Letters[/shopsense]; Bracelets: [shopsense shopsense_url="http://api.shopstyle.com/action/apiVisitRetailer?id=202171320″ original_url="http://shop.nordstrom.com/S/alexis-bittar-lucite-skinny-tapered-bangle/2926427?origin=category-personalizedsort&contextualcategoryid=0&fashionColor=PRARIE+CROCUS&resultback=1480&cm_sp=personalizedsort-_-browseresults-_-1_4_C" save_to_store="true"]Alexis Bittar Skinny Tapered Bangles[/shopsense]; Clutch: Vintage from Lucky Vintage Seattle; Heels: [shopsense shopsense_url="http://api.shopstyle.com/action/apiVisitRetailer?id=327390388″ original_url="http://www.katespade.com/karolina/S841709BP,en_US,pd.html?dwvar_S841709BP_color=001&cgid=ks-shoes-pumps#start=14&cgid=ks-shoes-pumps" save_to_store="true"]Kate Spade 'Loire' Pump (similar)[/shopsense]