Sassoon Loves Seattle
I'm probably as low maintenance as it gets when it comes to hair. I'm all about the quick and easy, especially because I like to hit that snooze button a few extra times in the morning! So when I had the opportunity to join Jess of Fresh Jess at Sassoon Salon in Seattle for a girls night that included a new 'do, you know I was immediately sold.
I wasn't quite ready to take the plunge and chop off the majority of my long locks (I think that day is coming soon thought), so I opted for about 2 inches to be trimmed off and more layers. The style is simple but effective for those days that I want to air-dry my hair, which is admittedly most of the time. I want to preface the below photo by saying that I'm slightly embarrassed to be showing off this before picture. I'm going to blame the rainy and windy Seattle weather for that frizzy mess! But seriously these before and after photos truly show the magic that Sassoon Salon in Seattle can work!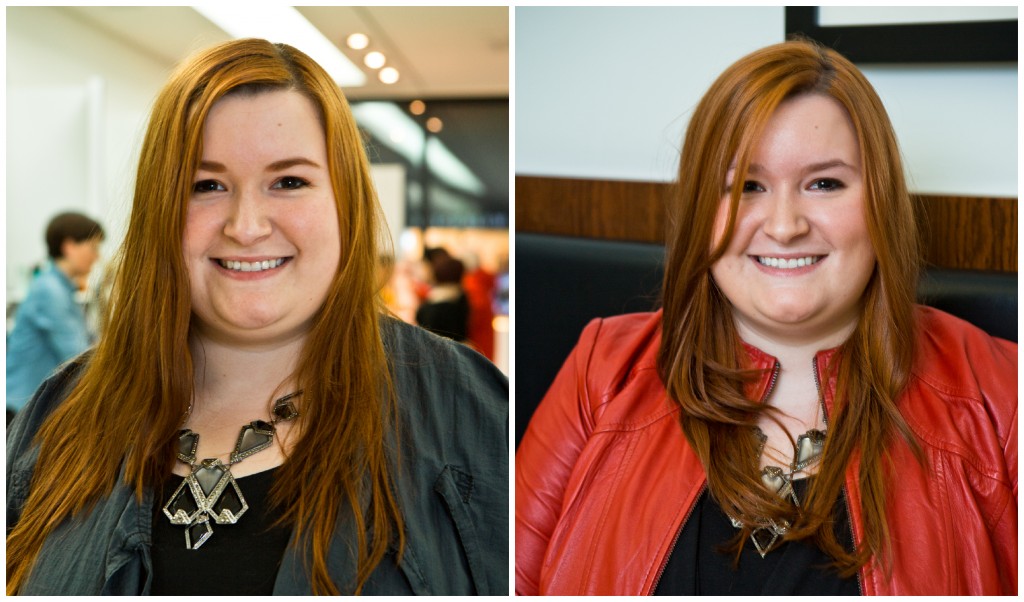 Special thanks to Sassoon Salon, Fresh Jess, Sarah Lovrien, Skoah and Trophy Cupcakes for a lovely evening! For a full event recap, and to see all of the amazing hairstyles from the night, check out Fresh Jess! And if you're in the area next week, don't forget to stop by and celebrate Sassoon Seattle's 5th Anniversary party – details below.
Who?
You!
What?
Seattle Sassoon Salon's Fifth Anniversary
When?
Wednesday, February 19, 2014
5:00-5:55pm
Where?
Sassoon Salon
1405 5th Ave
Seattle, WA 98101
RSVP
206.623.3685 by Tuesday, February 18