Be Jeweled: Alexis Bittar Bangles
Lately I've been pairing my outfits with bracelets… a lot. I've found that it can be another fun way to accessorize and add some color to your outfit. I'm not typically a bracelet person since I sit at a computer all day long, but that was before I discovered Alexis Bittar bangles.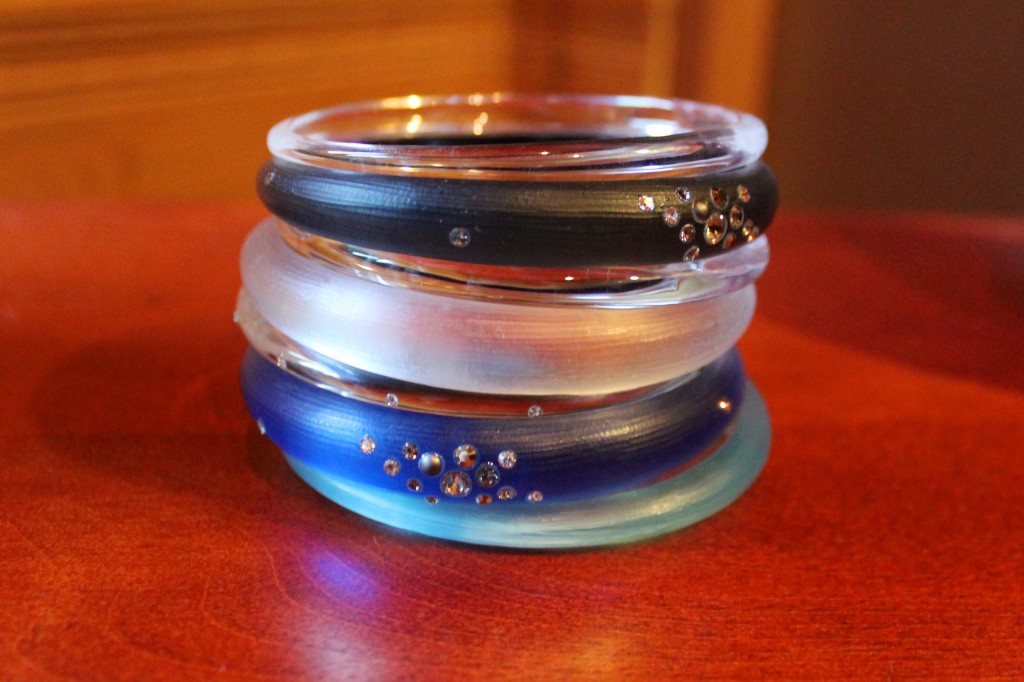 The lucite Alexis Bittar bangles are hand painted and hand carved in Brooklyn, New York. They come in a number of sizes, but my favorite are the [shopsense shopsense_url="http://api.shopstyle.com/action/apiVisitRetailer?url=http%3A%2F%2Fshop.nordstrom.com%2FS%2Falexis-bittar-lucite-skinny-tapered-bangle%2F2926427%3Forigin%3Dcategory-personalizedsort" original_url="http://shop.nordstrom.com/S/alexis-bittar-lucite-skinny-tapered-bangle/2926427?origin=category-personalizedsort&contextualcategoryid=0&fashionColor=LIGHT+TURQUOISE&resultback=4781&cm_sp=personalizedsort-_-browseresults-_-1_13_A" save_to_store="false"]skinny tapered bangles[/shopsense]. They're not too chunky and are perfect for layering with other Alexis Bitter bangles or other pieces as well. Why do I love them so much? Not only are they easy to get on and off, but I can push them far enough up my arm that they don't bother me while I'm typing away at work!
If you prefer your Alexis bangles to be a bit shinier I have a friend who puts lotion on them. It brings out more of a sheen in them and gives them an oily look. And, if you have bigger hands and wrists, adding lotion can help you easily take them on and off!
You can view the entire Alexis Bittar Lucite Collection here, and be sure to check out the entire world of Alexis Bittar Jewelry – there are a number of beautiful pieces!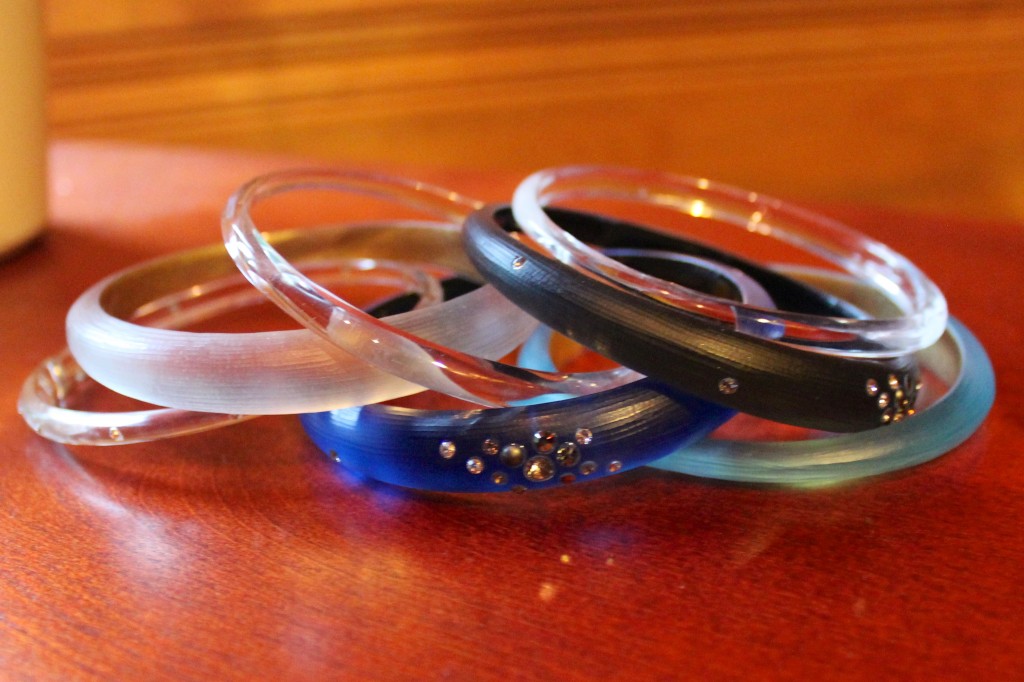 Pictured bangles: [shopsense shopsense_url="http://api.shopstyle.com/action/apiVisitRetailer?url=http%3A%2F%2Fshop.nordstrom.com%2FS%2Falexis-bittar-lucite-skinny-tapered-bangle%2F2926427%3Forigin%3Dcategory-personalizedsort" original_url="http://shop.nordstrom.com/S/alexis-bittar-lucite-skinny-tapered-bangle/2926427?origin=category-personalizedsort&contextualcategoryid=0&fashionColor=LIGHT+TURQUOISE&resultback=4781&cm_sp=personalizedsort-_-browseresults-_-1_13_A" save_to_store="false"]Lucite Skinny Tapered Bangle[/shopsense]; [shopsense shopsense_url="http://api.shopstyle.com/action/apiVisitRetailer?url=http%3A%2F%2Fshop.nordstrom.com%2Fs%2Falexis-bittar-lucite-dust-skinny-tapered-bangle-nordstrom-exclusive%2F3186562%3Forigin%3Dcategory-personalizedsort" original_url="http://shop.nordstrom.com/s/alexis-bittar-lucite-dust-skinny-tapered-bangle-nordstrom-exclusive/3186562?origin=category-personalizedsort&contextualcategoryid=0&fashionColor=Black&resultback=6568&cm_sp=personalizedsort-_-browseresults-_-1_17_C" save_to_store="false"]Lucite 'Dust' Skinny Tapered Bangle[/shopsense]