Fall Fashion with Jaleh Clothing
It may only be August but I'm ready for fall fashion! As much as I love wearing beautiful summer dresses, I keep staring longingly at my skinny jeans, boots, and scarves, and wishing that fall were here. So when Jaleh Clothing asked me to style an outfit using one of their pieces from their fall collection you don't even know how I excited I was!
Jaleh has a fabulous collection this fall, but the [shopsense shopsense_url="none" original_url="http://shop.jalehclothing.com/products/debi-draped-front-jacket" save_to_store="true"]Debi Jacket[/shopsense] I've styled here is hands down my favorite piece. I've seen so many leather jackets or sweaters with leather detailing in stores for this fall but have yet to find one that truly fits my style and is a comfortable piece for regular wear. One of the reasons I love this piece from Jaleh is because it's made from a beautiful bamboo cotton that makes it stretchy in all the right places and has beautiful faux-leather details to contrast. The cut and fit is beautiful and the collar falls just perfectly. This piece is sure to be a staple in my wardrobe this fall!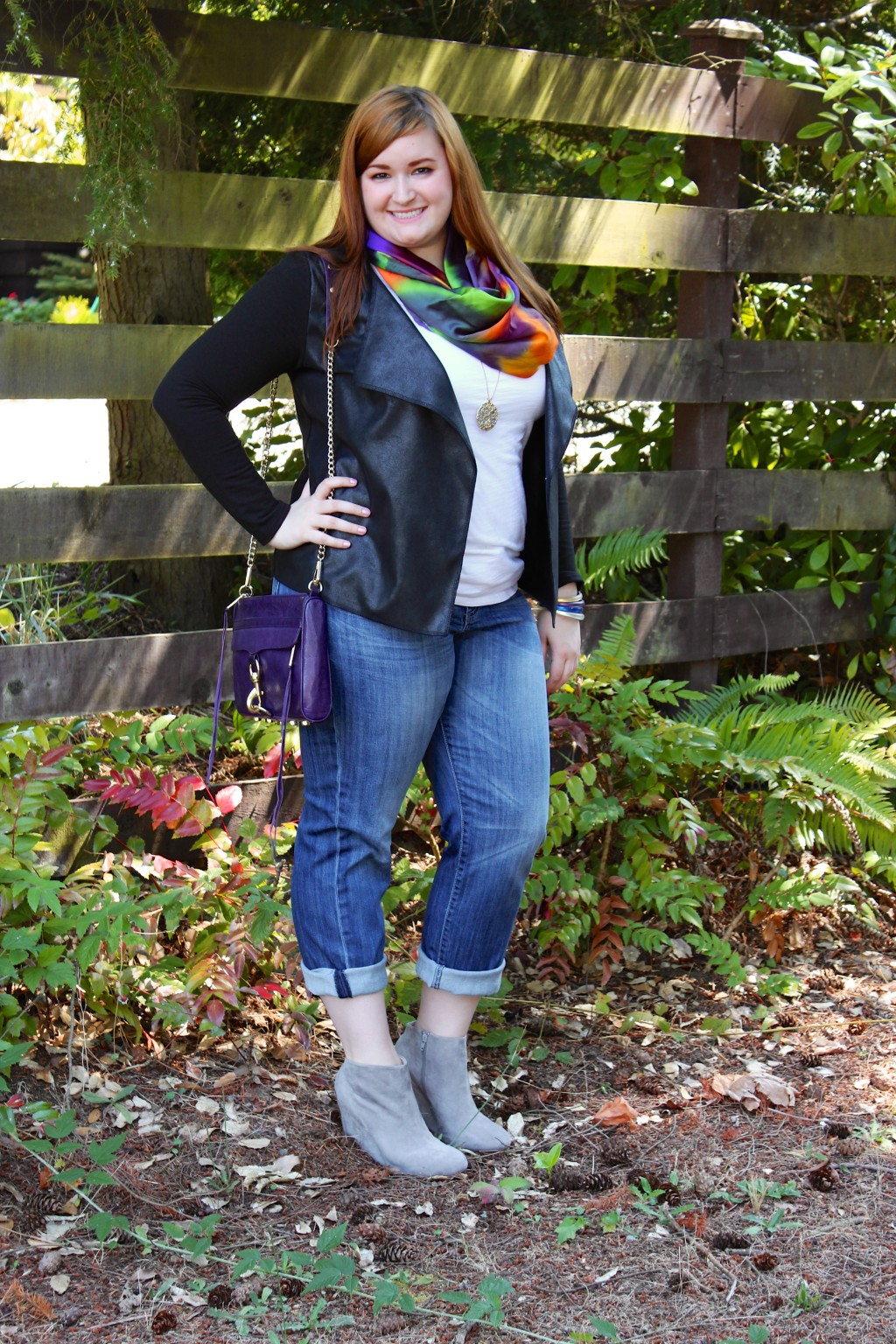 Having not been able to sift through my fall clothes in a long time, I had a lot of fun pulling out some old and new items to build this outfit. Fall style can be so effortless and that's just what I went for with this outfit! With fall on the horizon, transitioning some pieces from my summer wardrobe were key for building this outfit. My favorite pair of KUT cropped denim and a classic white t-shirt transition so easily into fall by adding my Jaleh jacket and just a few simple, but fun accessories.
Remember playing dress up in your mom's closet as a kid? That's pretty much what I did with this outfit. When my mom saw the jacket and the outfit I had picked out she said that she had just the scarf for me. I'm typically pretty scared of my mom's closet as there's not a lot I'd wear in there, but she totally came through for me with this vintage silk scarf. The bright colors mixed with deeper shades are a great transition from fun summer colors to deeper fall shades.
Are you as excited for fall fashion as I am? Don't forget to check back to the blog tomorrow for an exciting new giveaway with Jaleh Clothing!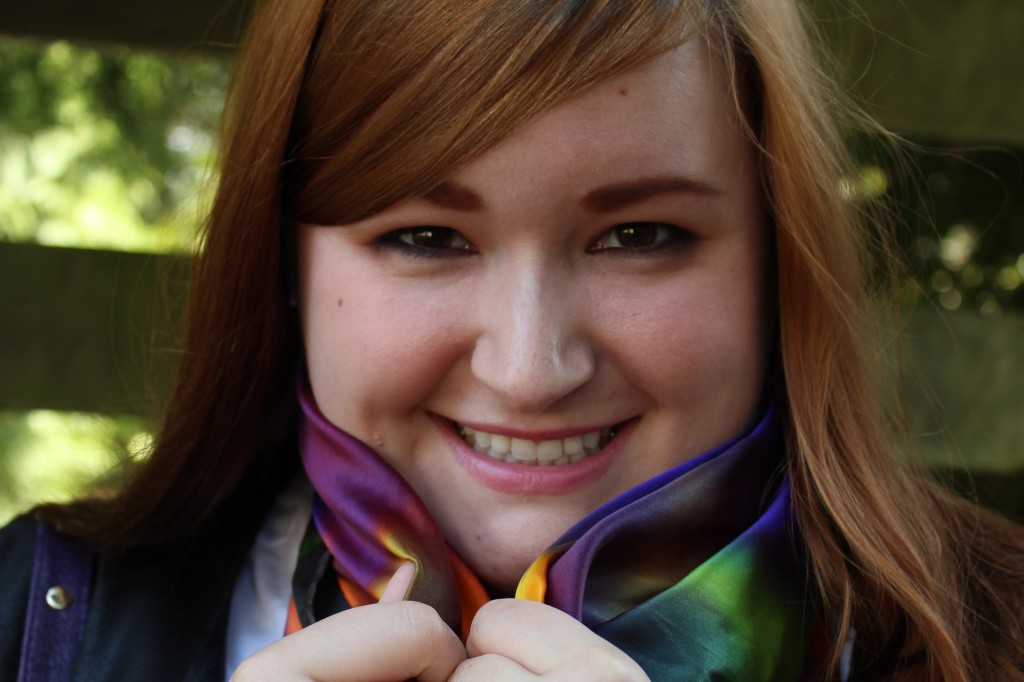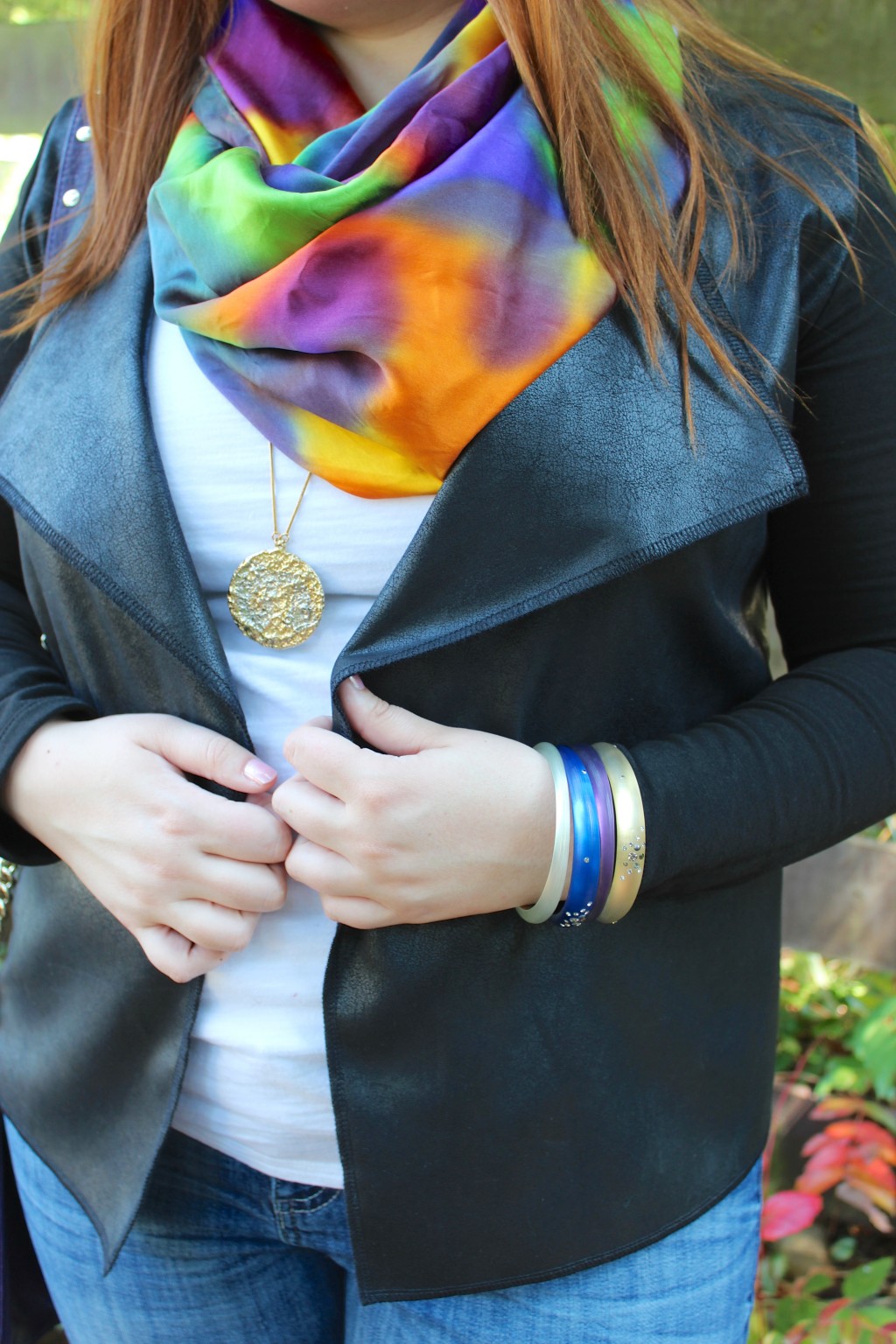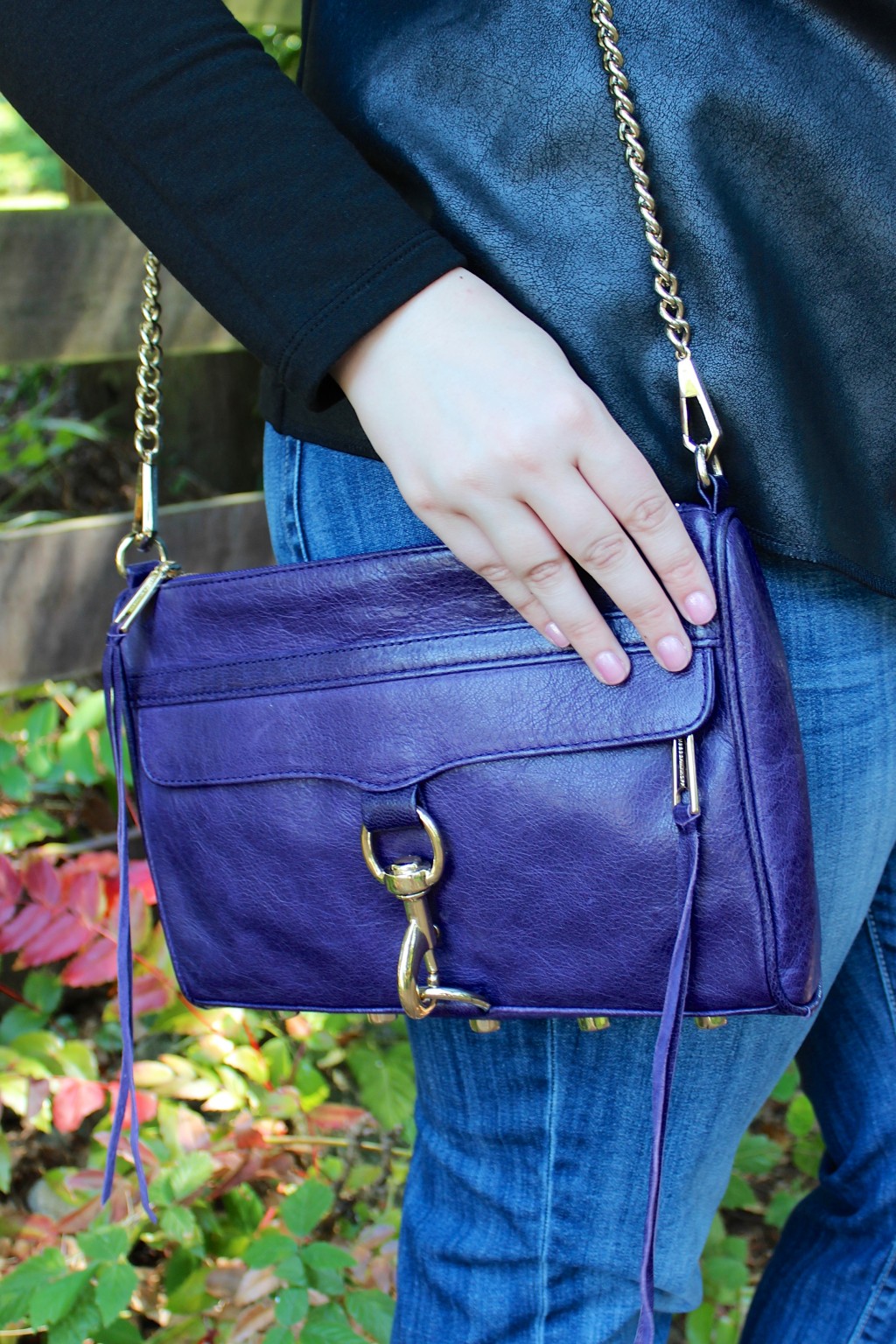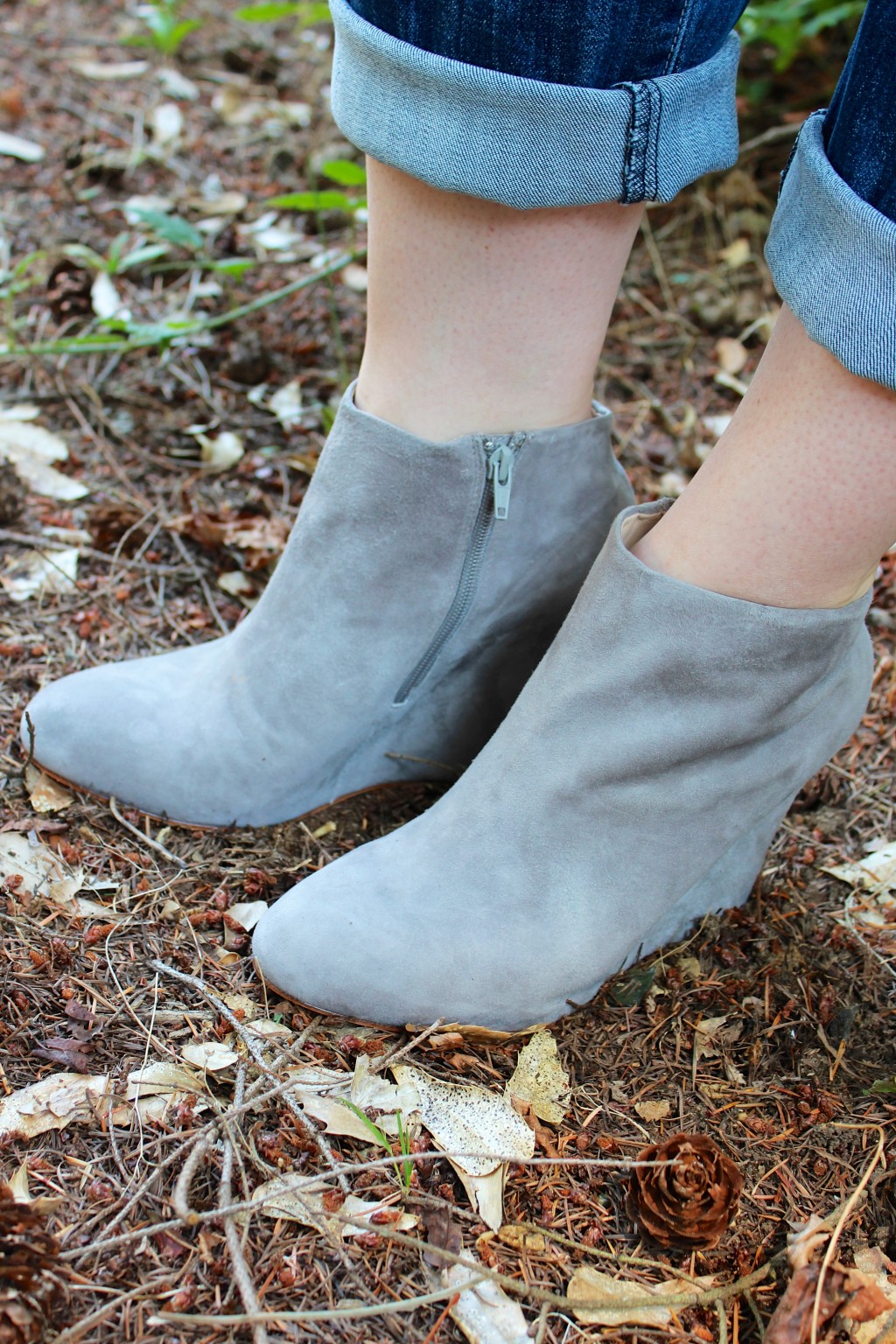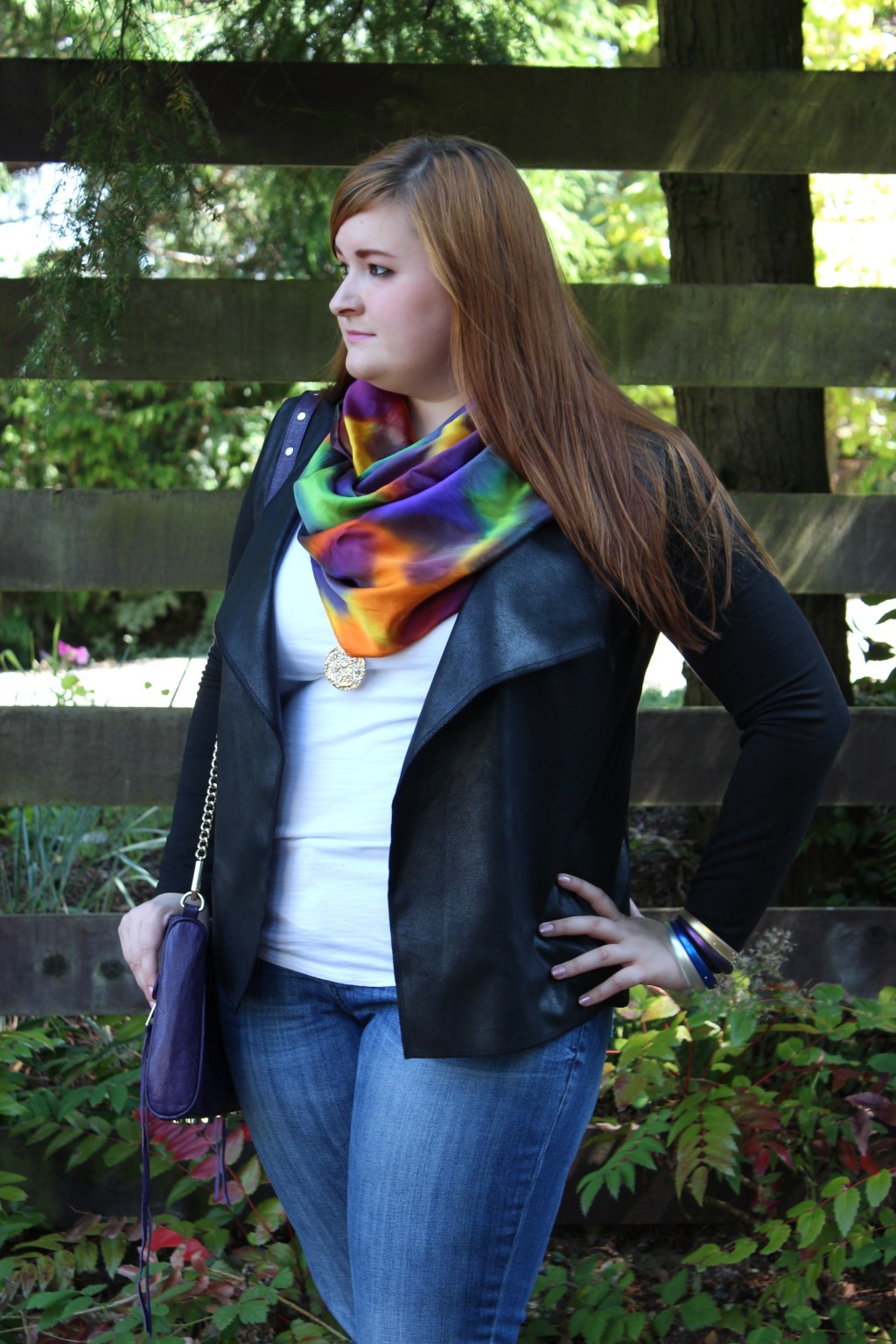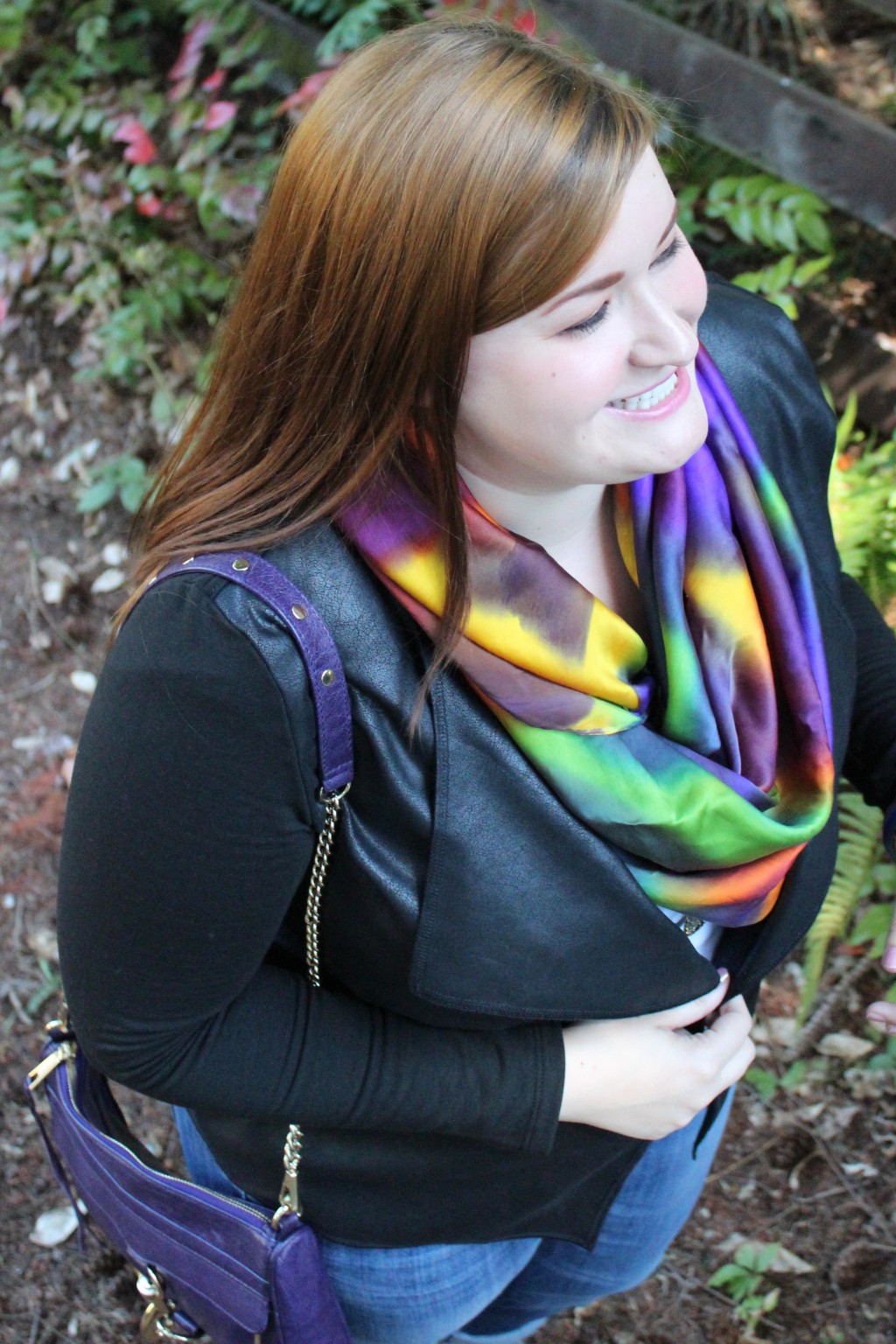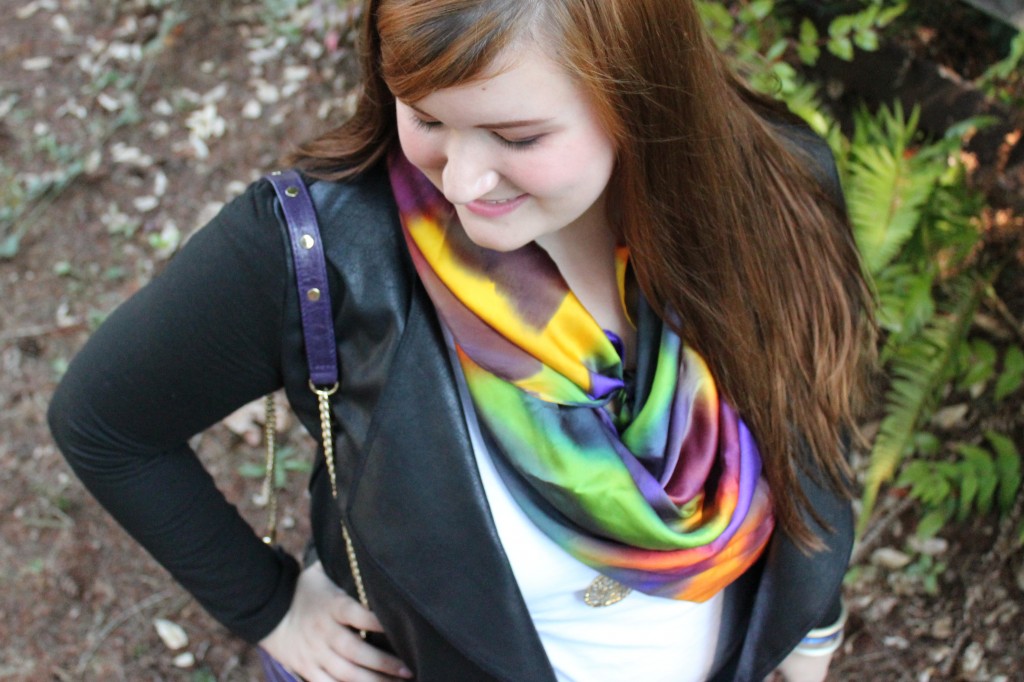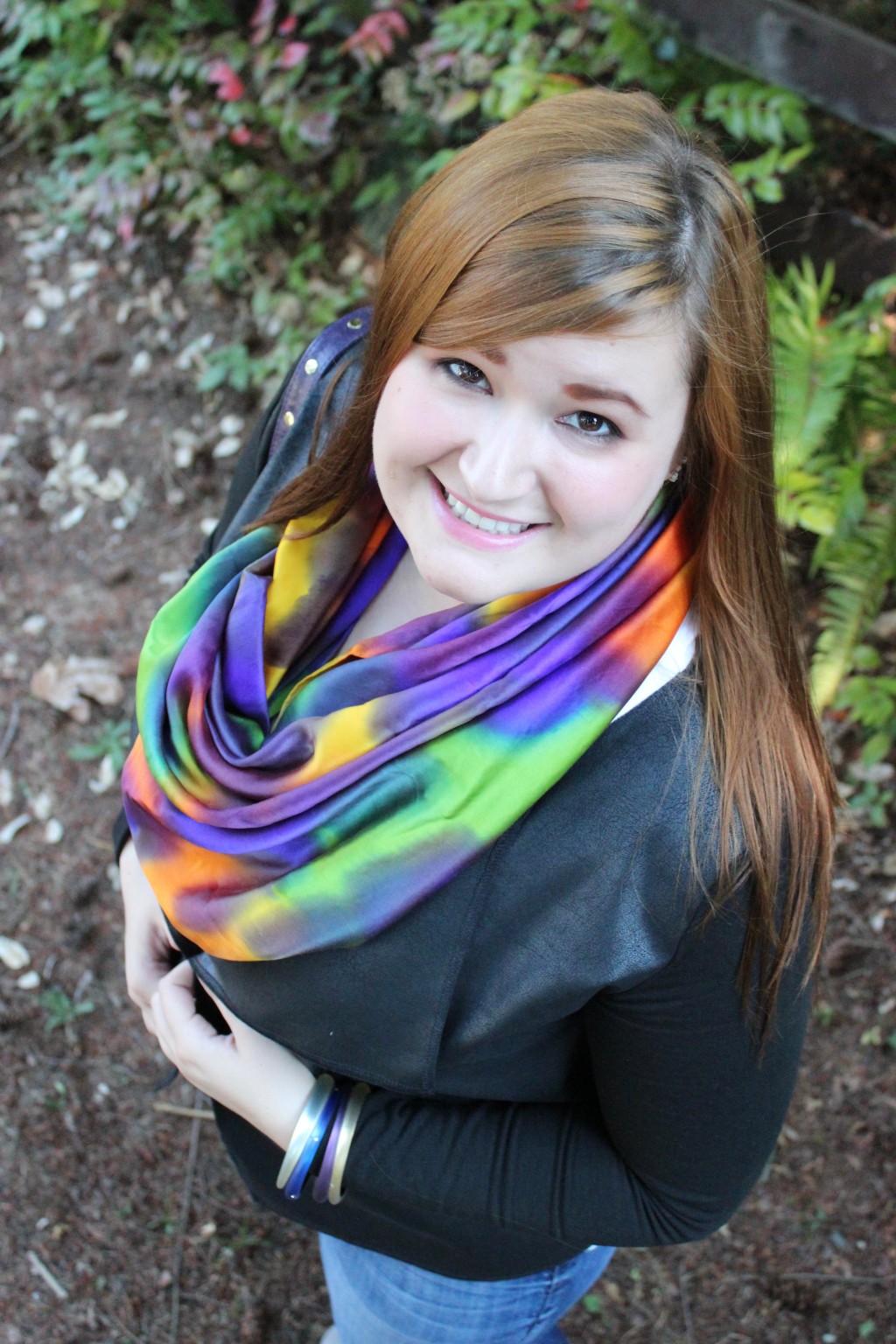 Jacket: c/o [shopsense shopsense_url="none" original_url="http://shop.jalehclothing.com/products/debi-draped-front-jacket" save_to_store="true"]Jaleh Clothing, Debi Jacket[/shopsense]; Shirt: [shopsense shopsense_url="http://api.shopstyle.com/action/apiVisitRetailer?url=http%3A%2F%2Fwww.ae.com%2Fweb%2Fbrowse%2Fproduct.jsp%3FproductId%3D2370_3306_020″ original_url="http://www.ae.com/web/browse/product.jsp?productId=2370_3306_020&catId=cat6080088″ save_to_store="true"]American Eagle[/shopsense]; Jeans: [shopsense shopsense_url="http://api.shopstyle.com/action/apiVisitRetailer?url=http%3A%2F%2Fshop.nordstrom.com%2Fs%2Fkut-from-the-kloth-catherine-slim-boyfriend-jeans%2F3445626%3Forigin%3DPredictiveSearch-personalizedsort" original_url="http://shop.nordstrom.com/s/kut-from-the-kloth-catherine-slim-boyfriend-jeans/3445626?origin=PredictiveSearch-personalizedsort&contextualcategoryid=0&fashionColor=&resultback=2983&cm_sp=personalizedsort-_-searchresults-_-1_8_C" save_to_store="true"]KUT from the Kloth[/shopsense]; Necklace: [shopsense shopsense_url="none" original_url="http://marrincostello.com/collections/necklaces/products/marissa" save_to_store="true"]Marrin Costello[/shopsense]; Bracelets: Alexis Bittar ([shopsense shopsense_url="http://api.shopstyle.com/action/apiVisitRetailer?url=http%3A%2F%2Fshop.nordstrom.com%2Fs%2Falexis-bittar-lucite-skinny-tapered-bangle-nordstrom-exclusive%2F3514985%3Forigin%3Dcategory-personalizedsort" original_url="http://shop.nordstrom.com/s/alexis-bittar-lucite-skinny-tapered-bangle-nordstrom-exclusive/3514985?origin=category-personalizedsort&contextualcategoryid=0&fashionColor=&resultback=3016&cm_sp=personalizedsort-_-browseresults-_-1_8_B" save_to_store="true"]purple[/shopsense], [shopsense shopsense_url="http://api.shopstyle.com/action/apiVisitRetailer?url=http%3A%2F%2Fshop.nordstrom.com%2Fs%2Falexis-bittar-lucite-dust-skinny-tapered-bangle-nordstrom-exclusive%2F3186562%3Forigin%3Dcategory-personalizedsort" original_url="http://shop.nordstrom.com/s/alexis-bittar-lucite-dust-skinny-tapered-bangle-nordstrom-exclusive/3186562?origin=category-personalizedsort&contextualcategoryid=0&fashionColor=Black&resultback=6279&cm_sp=personalizedsort-_-browseresults-_-1_16_C" save_to_store="true"]black and gold[/shopsense]); Scarf: vintage c/o my mom; Bag: [shopsense shopsense_url="http://api.shopstyle.com/action/apiVisitRetailer?url=http%3A%2F%2Fshop.nordstrom.com%2Fs%2Frebecca-minkoff-m-a-c-shoulder-bag%2F3450697%3Forigin%3DPredictiveSearch-personalizedsort" original_url="http://shop.nordstrom.com/s/rebecca-minkoff-m-a-c-shoulder-bag/3450697?origin=PredictiveSearch-personalizedsort&contextualcategoryid=2375500&fashionColor=Port&resultback=2030&cm_sp=personalizedsort-_-searchresults-_-1_5_A" save_to_store="true"]Rebecca Minkoff[/shopsense]; Shoes: Pour La Victoire