On the Fence
Some days you just wake up feeling like wearing a retro-style dress, right? Maybe that's just me, but today was certainly one of those days! And this grassy hill with the Space Needle off in the distance seemed like the perfect setting for this outfit!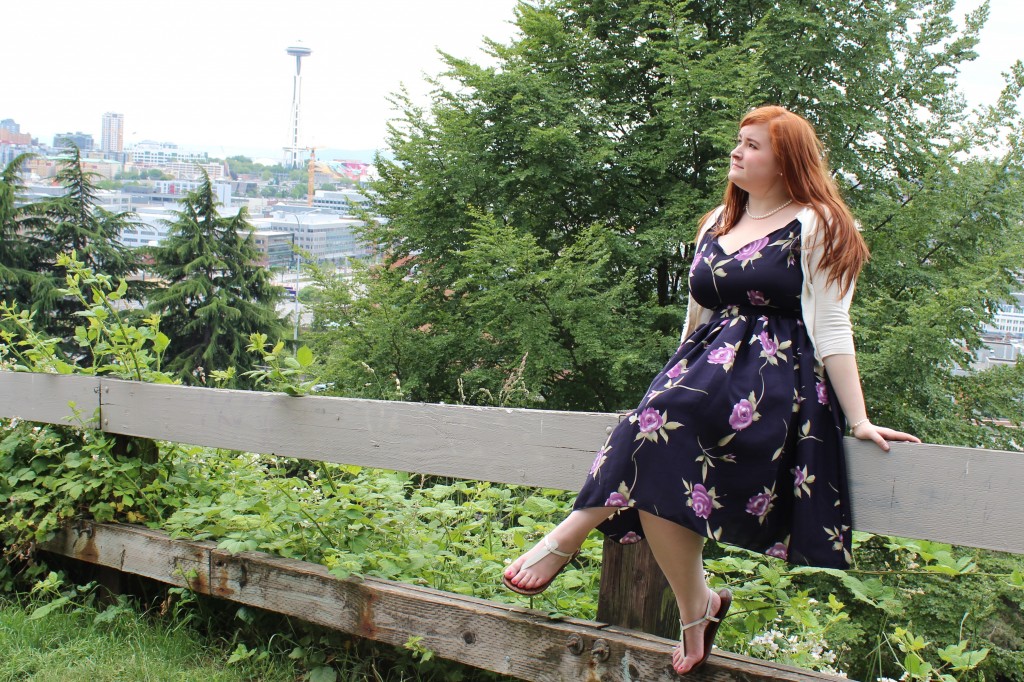 Wearing a retro-style dress in everyday life can be tough, but with the right attitude and accessories it's possible to look great and feel comfortable doing it! Of course you have to choose a dress style and pattern that you feel comfortable in. I frequently wear A-line or fit and flare style dresses so the cut of this dress is perfect for me, and combined with the floral print it feels like something I would normally wear so it's not completely out of character. If you choose a retro-style dress that is completely out of your normal style it will most likely feel awkward for you to wear and you will feel self-conscious all day long.
For accessories, I did want to play up the dress and its classic style so I selected a creamy white sweater to play off the color in the purple roses. I also busted out my set of pearls – earrings, bracelet and necklace – that my parents bought for me one Christmas. Pearls are a classic piece of any woman's wardrobe, so if you don't have any, write it down on your Christmas list or birthday list!
Lastly, since it's summer and the weather is warm, I wore my favorite Sam Edelman sandals. I picked up these at Nordstrom Rack and I've seen plenty of other colors there as well, or you can pick them up on sale at Nordstrom too!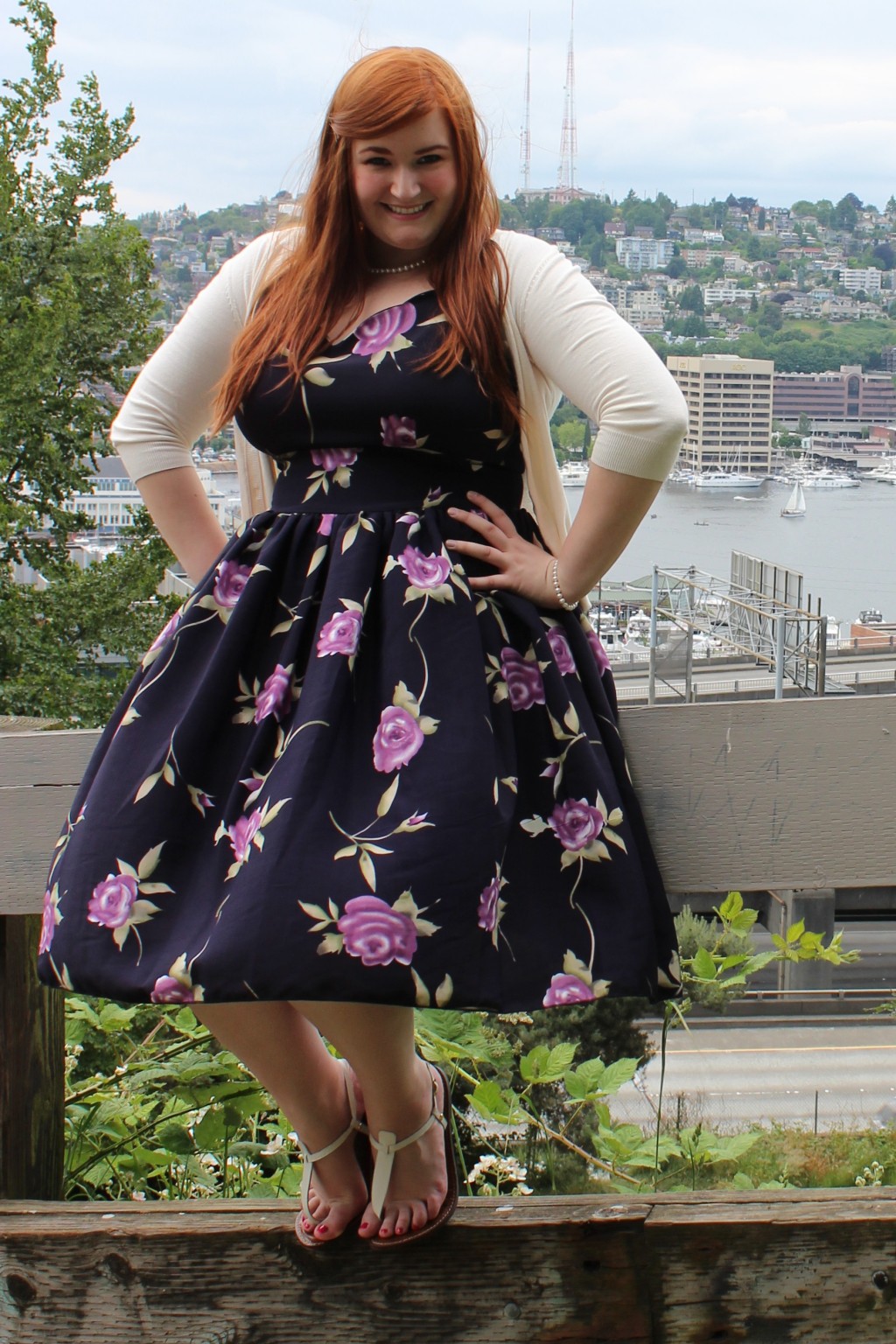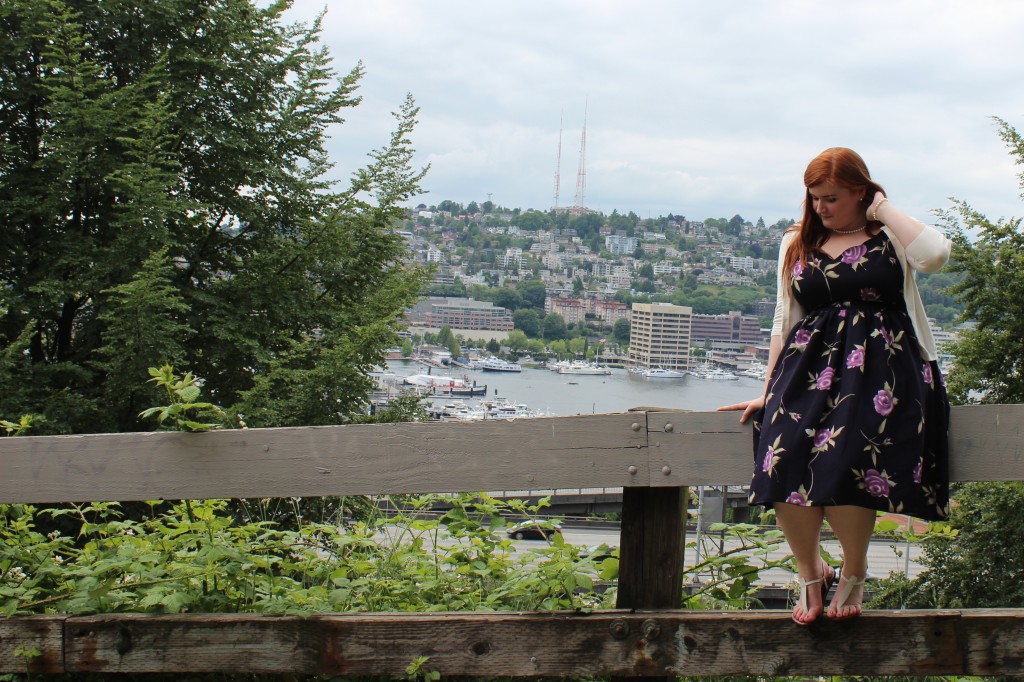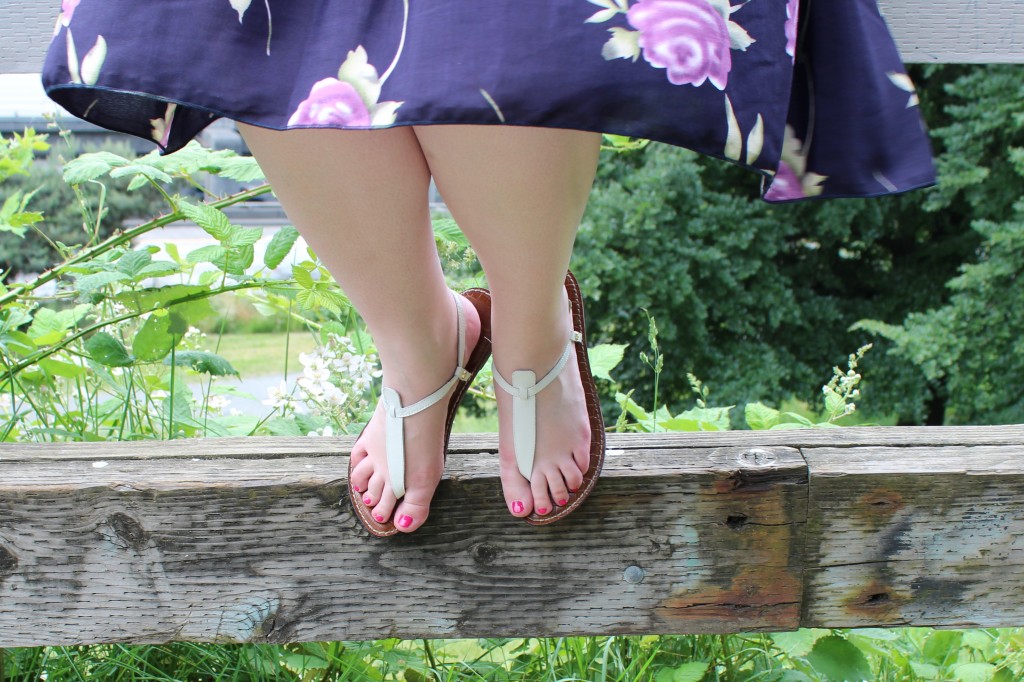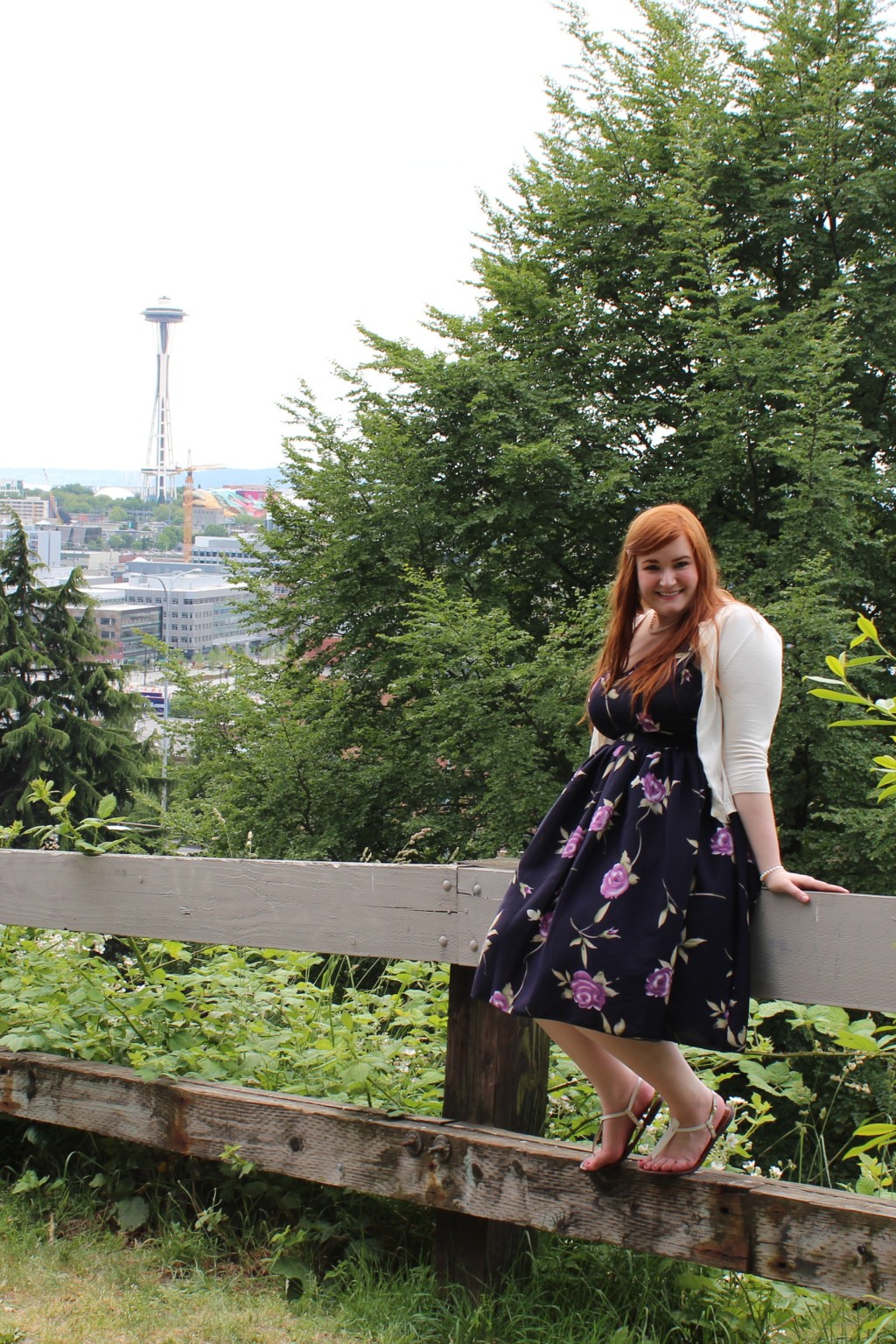 *Please note if you are looking to purchase Queen of Heartz dresses, sizing runs small, order up 1-2 sizes.
Dress: [shopsense shopsense_url="none" original_url="http://shopruche.com/brenda-dress-in-plum-by-queen-of-heartz.html" save_to_store="true"]Queen of Heartz Vintage via Shop Ruche[/shopsense]; Sweater: B.P.; Sandals: Sam Edelman (similar [shopsense shopsense_url="http://api.shopstyle.com/action/apiVisitRetailer?url=http%3A%2F%2Fshop.nordstrom.com%2FS%2Fsam-edelman-gigi-sandal%2F3409893%3Forigin%3Dcategory-personalizedsort" original_url="http://shop.nordstrom.com/S/sam-edelman-gigi-sandal/3409893?origin=category-personalizedsort&contextualcategoryid=0&fashionColor=VIVID+VIOLET+BOA&resultback=4782&cm_sp=personalizedsort-_-browseresults-_-1_14_A" save_to_store="true"]here[/shopsense]); Jewelry: Shane Company