Be Jeweled: L. Erickson Jewelry
I love the show-stopping glitter and glamour that I can find in jewelry, from diamond stud earrings to a stunning statement necklace, but many times I find myself craving simple and easy jewelry that pulls together an outfit subtly without being too overpowering.
A few months ago I was introduced to L. Erickson's new jewelry line and have been hooked ever since. Having been familiar with the high-quality products of L. Erickson's sister company France Luxe, I knew that the pieces would be made of the highest quality.
The first piece of jewelry from the L. Erickson line that I saw was the Madison Tonal Link Necklace. I was struck by how light and airy the piece was especially considering that it was a long necklace. I'm used to wearing heavy pieces of jewelry and was therefore expecting something of a similar weight. However, I was pleasantly surprised to feel just how light the necklace was. All of the L. Erickson jewelry collection are made of cellulose acetate, a durable material that is not only light but also slightly flexible.
For today's "Be Jeweled" segment I'm introducing you to three of my favorite L. Erickson pieces: the Mila Cuff, the Sophia Link Necklace, and the Vera Cuff. And, I've also partnered with L. Erickson to give away two of these beautiful pieces! Click here to find out more about how you can enter and win!


My very first piece of L. Erickson jewelry was the Vera Cuff in tortoise. I fell in love with it when a friend received one. I was amazed that the cuff fit my wrist and was actually comfortable to wear. As someone who doesn't wear cuffs often, the Vera Cuff in tortoise was the perfect way to start incorporating them into my wardrobe.
The Sophia Link necklace, shown in tortoise, is a beautiful and simple piece. I took the photo below to showcase the beauty of the material in the sunlight. Once again, the material is incredibly light and when you wear it, you don't even feel its weight around your neck.
Lastly, is the Mila Cuff in natural horn. The natural horn, or as I like to call it, "caramel horn," is a stunning mixture of whites, tans, and browns. It literally looks like a delicious caramel macchiato! While the tortoise color is a great basic piece for your wardrobe, the natural horn is a fabulous way to jazz up your jewelry collection.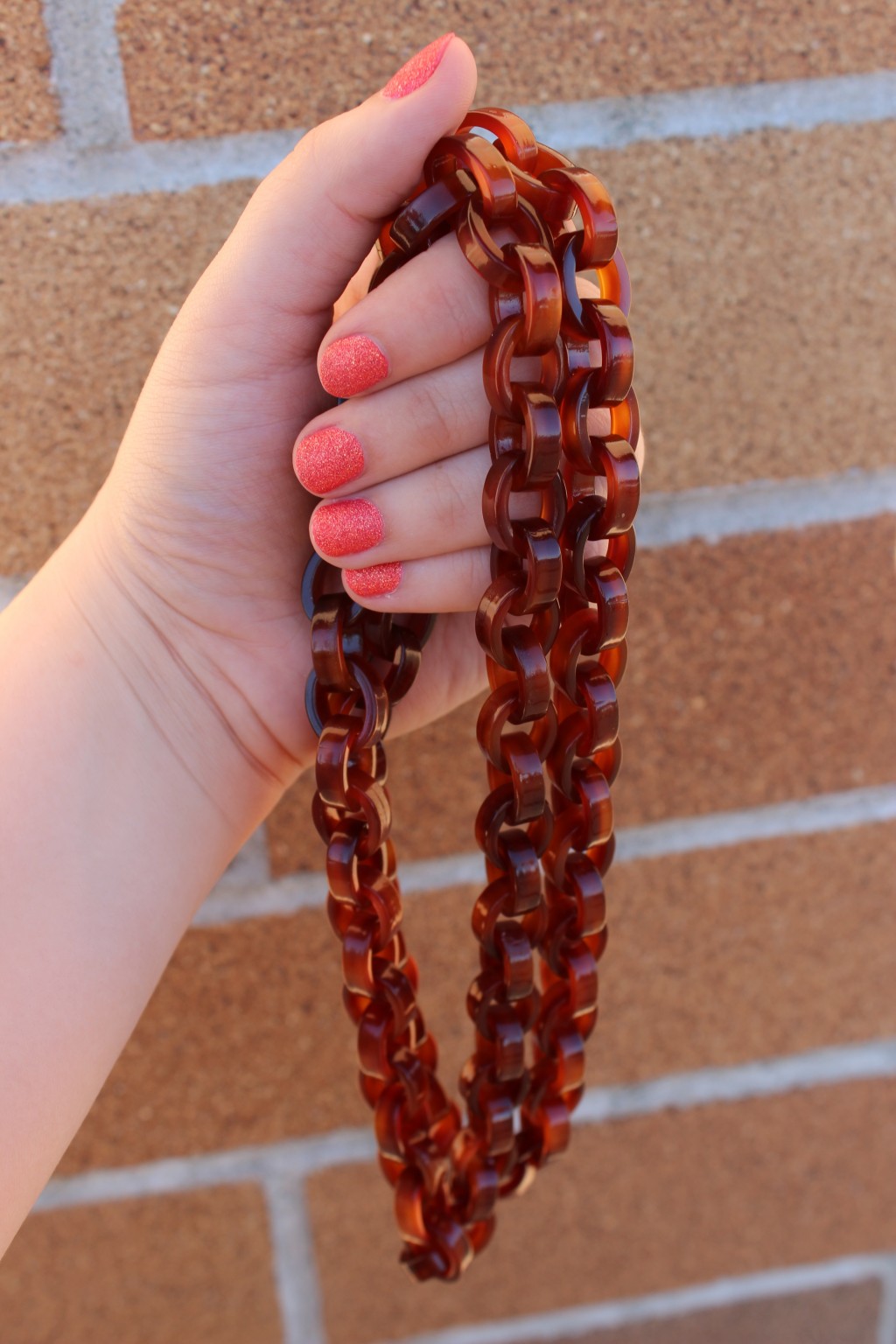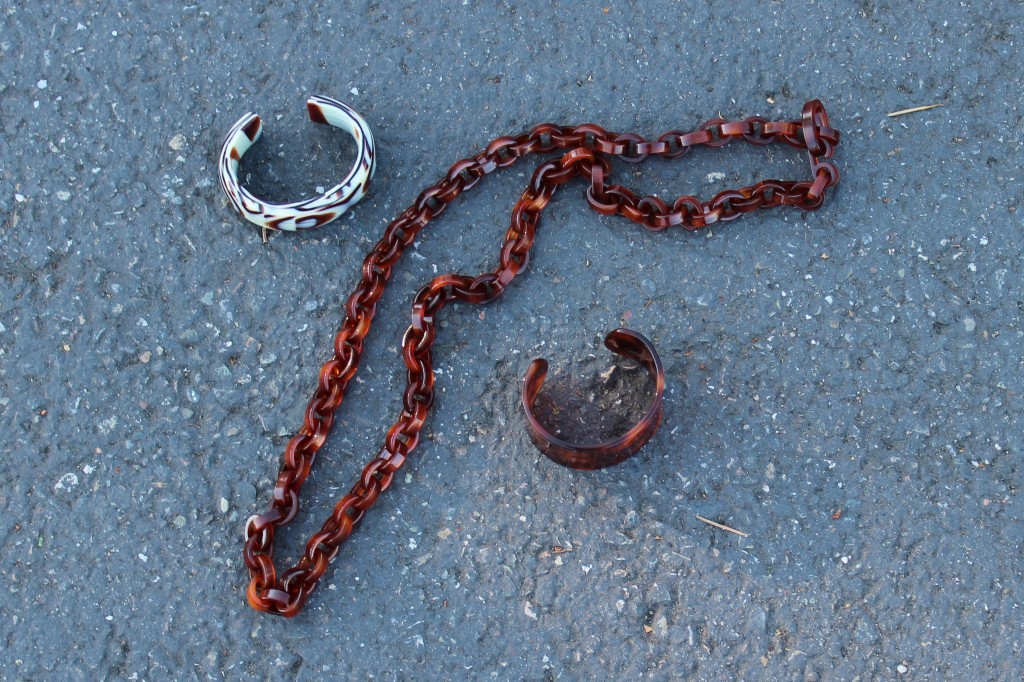 From L to R:
Mila Cuff in natural horn; Sophia Link Necklace in tortoise; Vera Cuff in tortoise