Sizzlin' Summer Style: Bloggers Know Best
When Darcy reached out to me last month to be part of the "Bloggers Know Best" feature, I was nearly brought to tears. Today I'm very humbled to share the segment with you and introduce you to the three other lovely ladies I was included with.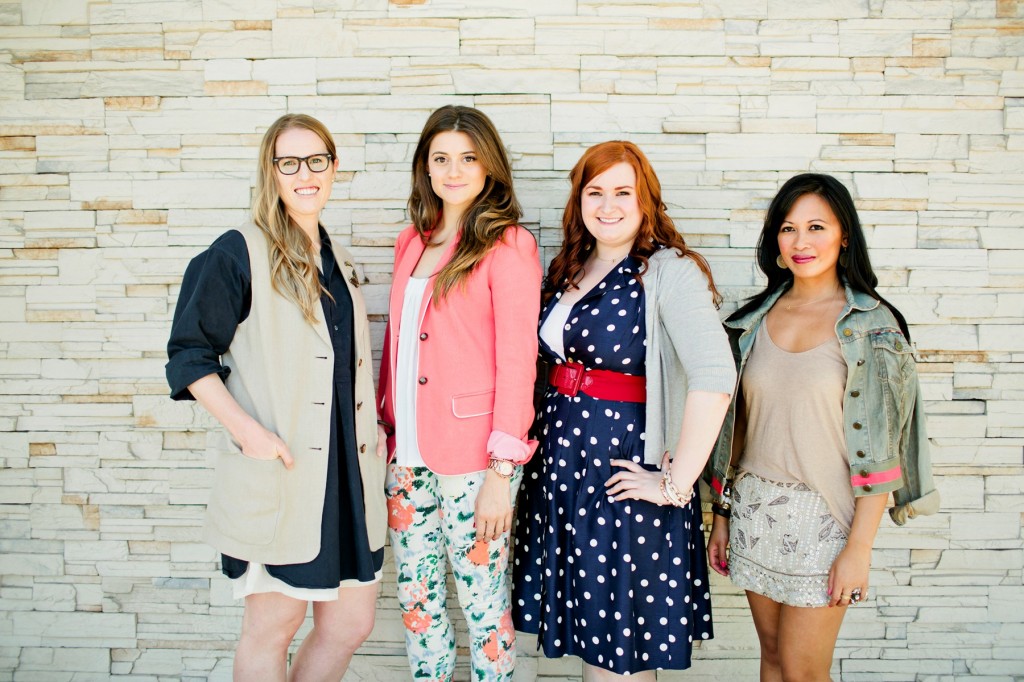 From L to R: Dana of It's My Darlin', Mollie of MollieinSeattle, Yours Truly, Jess of Fresh Jess
Don't we look fabulous? We styled our own outfits that best represented our personal style (I had to go with a polka dot dress, of course!). Special thanks go out to Swink Style Bar for hair styling – can you believe my hair is curly?! I was pleasantly surprised with my lovely curls and that they lasted all day. Nicole Firestone was our amazing photographer and U Village served as our backdrop. Thanks so much to Darcy for putting together this group! Read on for more information about each of these lovely ladies and to view the entire issue of Styled Right Magazine!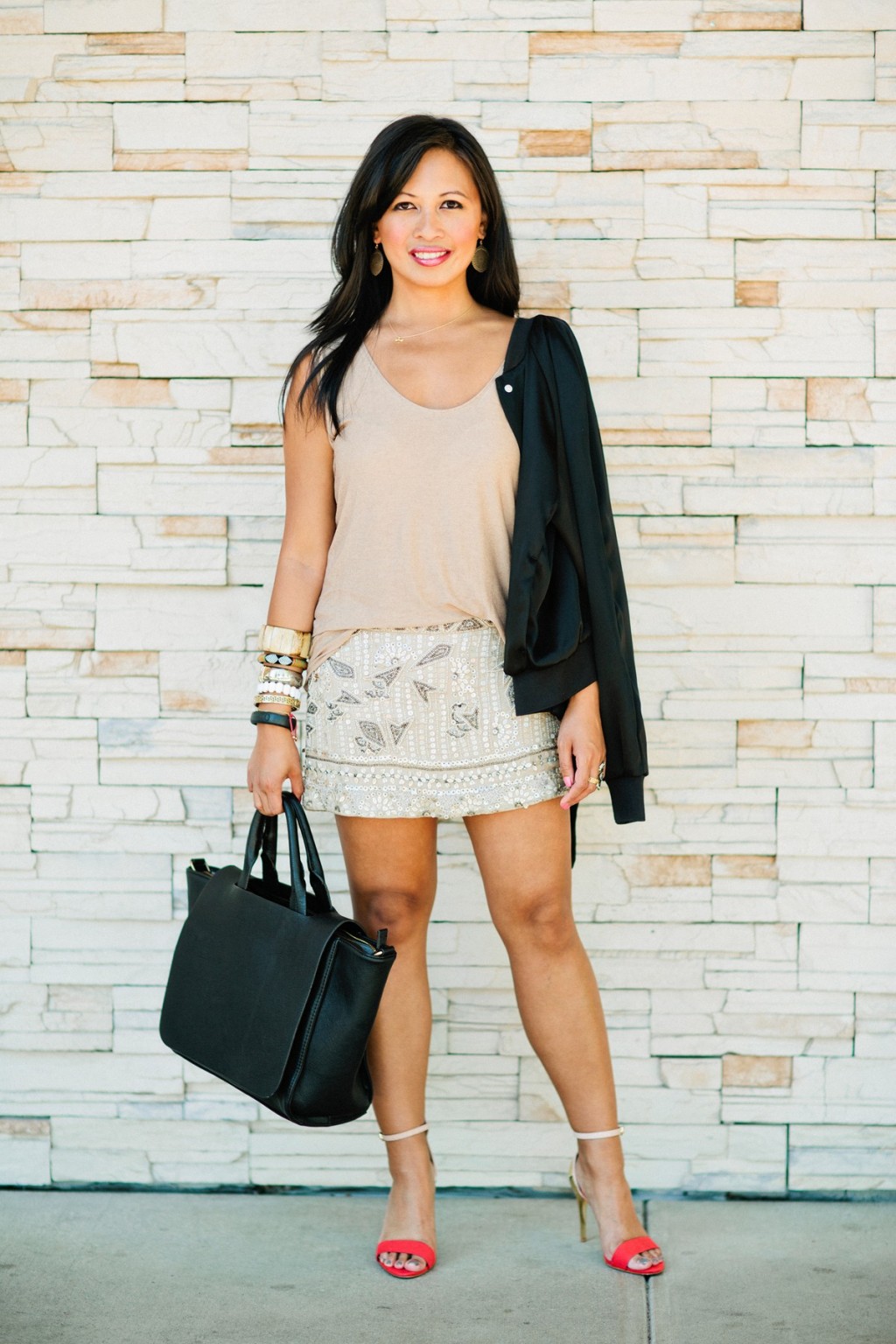 Jess is one of the sweetest, smartest, and most humble women I have ever met. Long before I'd had the opportunity to meet her in person she'd reached out through Twitter and complimented my blog. Though at the time she probably didn't realize it, her words were just the encouragement I needed. I've now had the honor of speaking with her at a UW PRSSA event and now I get to stand alongside her in this publication.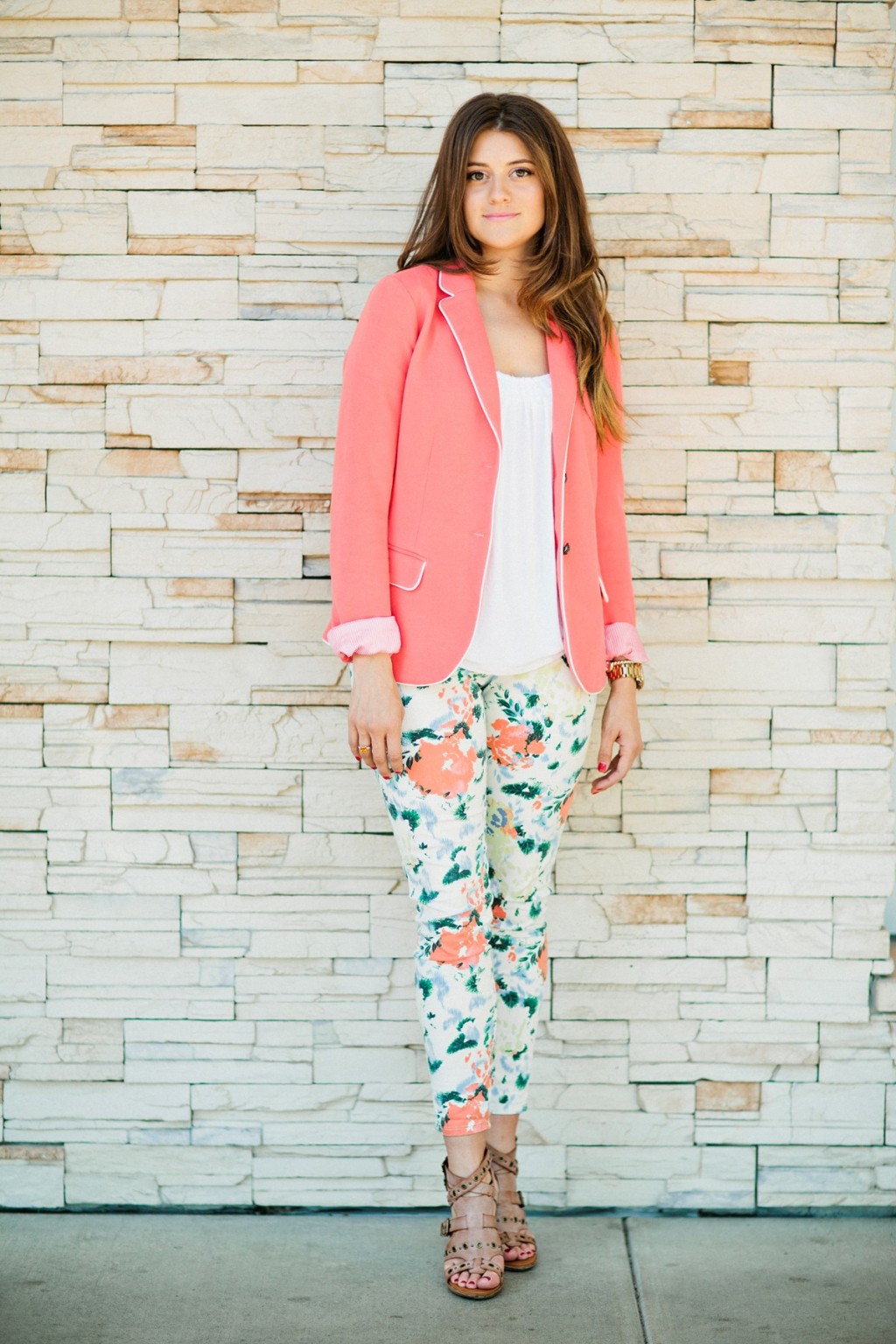 When I first began toying with the idea of creating a style blog, Mollie was the first Seattle-area fashion blogger on my radar. I've followed her blog religiously for the past few years and love how she has made her blog a place that ties together her two passions: fashion and philanthropy.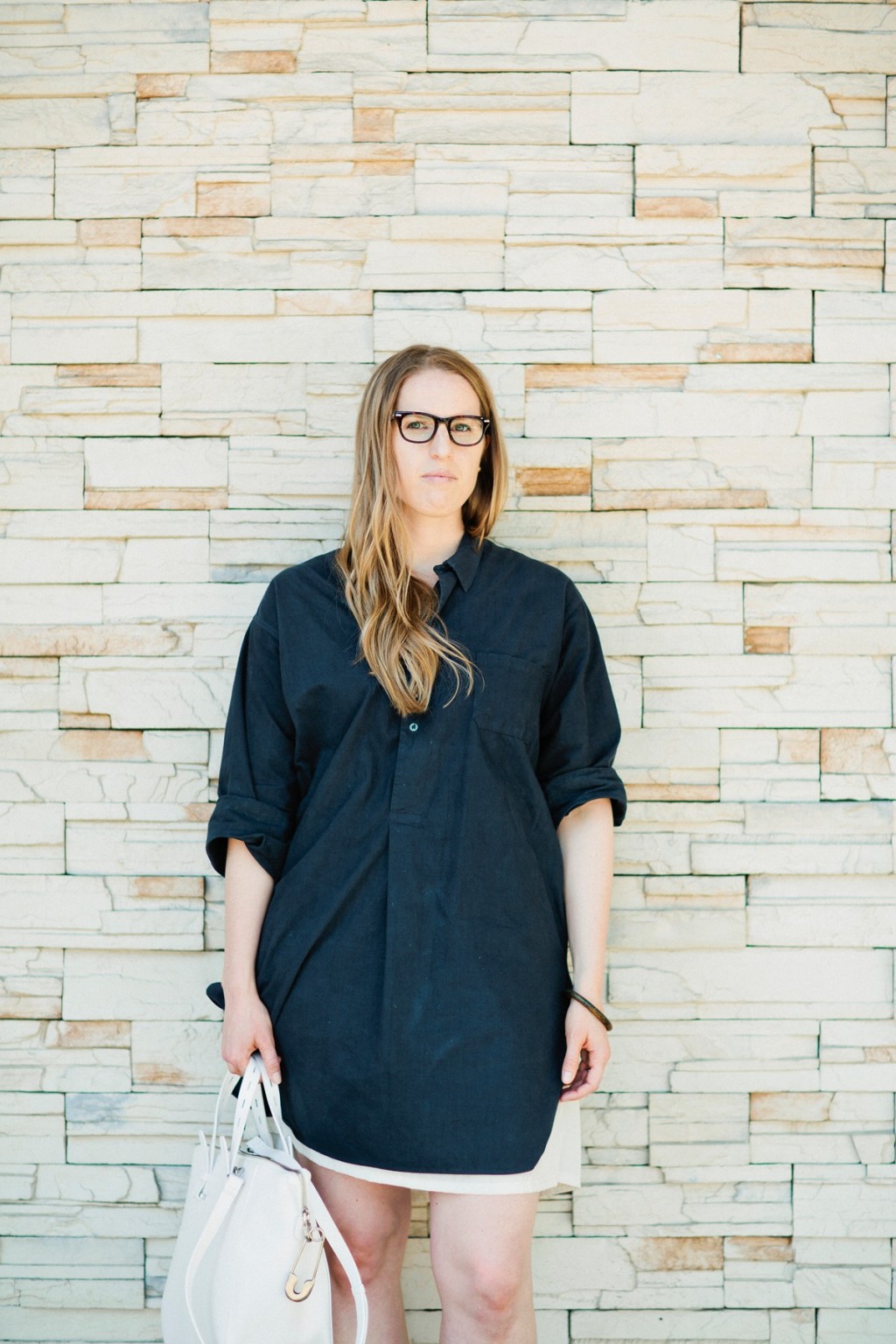 While Mollie, Jess and I incorporate a lot of our own photos and personal style into our blogs, Dana takes photos of style found on the streets of Seattle. This was the first time I'd met Dana in person. It was great to see the woman behind the camera.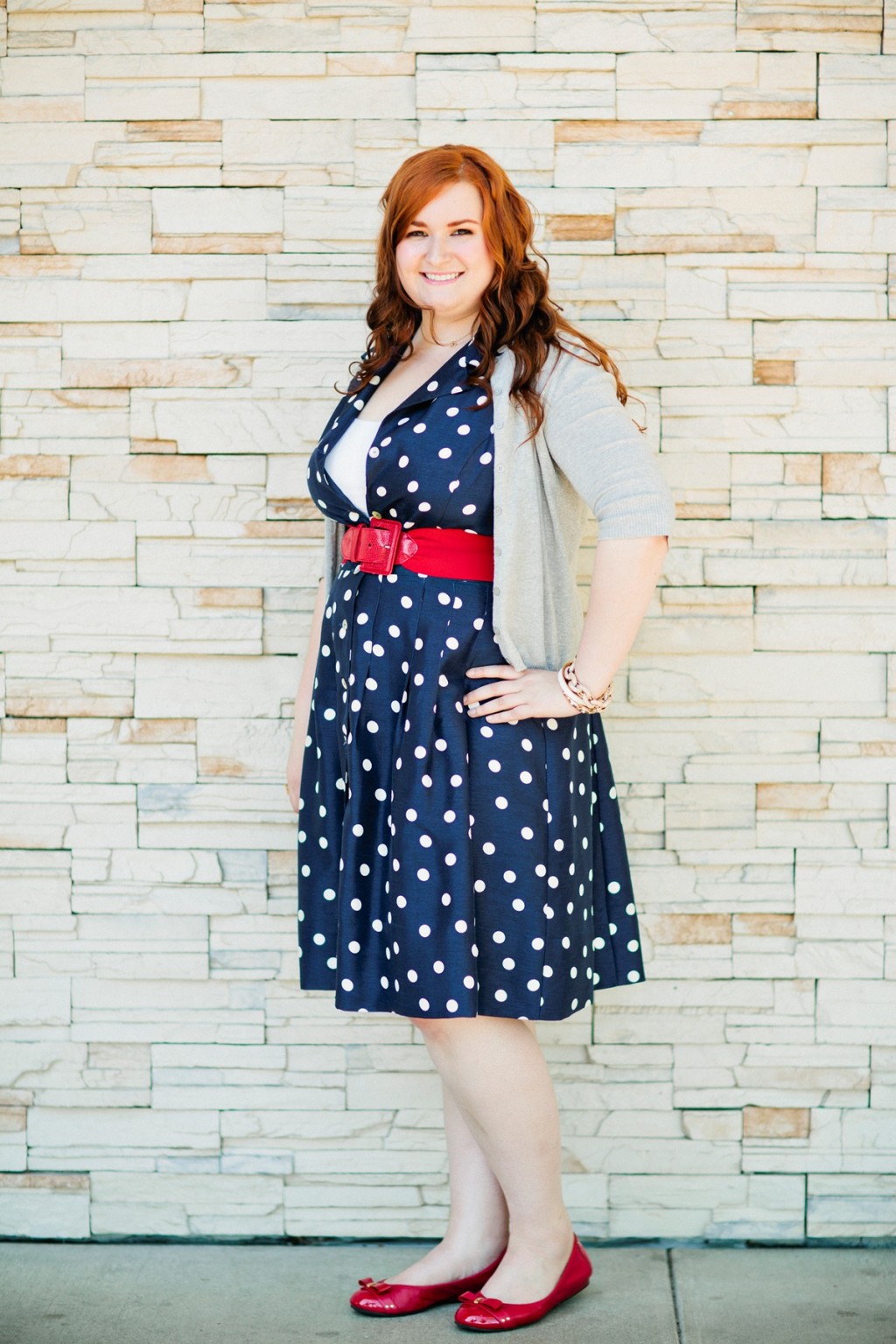 Lastly, is yours truly. The hardest part of the day was probably picking out what to wear. I chose this vintage polka dot dress that I picked up at a benefit for the Northwest Children's Fund. It's quickly become one of my favorite pieces for summer (who doesn't love a happy dose of polka dots?). I didn't plan this, but it's a perfect patriotic-themed outfit for the 4th of July!
Dress: Vintage; Sweater: B.P.; Belt: [shopsense shopsense_url="http://api.shopstyle.com/action/apiVisitRetailer?url=http%3A%2F%2Fwww1.macys.com%2Fshop%2Fproduct%2Fstyle-co-belt-gathered-stretch%3FID%3D446268″ original_url="http://www1.macys.com/shop/product/style-co-belt-gathered-stretch?ID=446268&LinkshareID=J84DHJLQkR4-uNjDi_lGWkdRx__ktwNpFA&PartnerID=LINKSHARE&cm_mmc=LINKSHARE-_-5-_-63-_-MP563″ save_to_store="false"]Style & Co.[/shopsense]; Shoes: Cole Haan (similar color [shopsense shopsense_url="http://api.shopstyle.com/action/apiVisitRetailer?url=http%3A%2F%2Fshop.nordstrom.com%2Fs%2Fcole-haan-air-monica-ballet-flat-exclusive%2F3536549%3Forigin%3DPredictiveSearch-personalizedsort" original_url="http://shop.nordstrom.com/s/cole-haan-air-monica-ballet-flat-exclusive/3536549?origin=PredictiveSearch-personalizedsort&contextualcategoryid=2375500&fashionColor=&resultback=6591&cm_sp=personalizedsort-_-searchresults-_-1_17_D" save_to_store="false"]here[/shopsense]); Necklace: Kate Spade; Bracelets: [shopsense shopsense_url="http://api.shopstyle.com/action/apiVisitRetailer?url=http%3A%2F%2Fwww.katespade.com%2Ftickle-the-ivories-idiom-bangle%2FWBRU2550%2Cen_US%2Cpd.html%3Fdwvar_WBRU2550_color%3D142″ original_url="http://www.katespade.com/tickle-the-ivories-idiom-bangle/WBRU2550,en_US,pd.html?dwvar_WBRU2550_color=142#start=47&cgid=ks-jewelry-bracelets" save_to_store="false"]Kate Spade[/shopsense], [shopsense shopsense_url="http://api.shopstyle.com/action/apiVisitRetailer?url=http%3A%2F%2Fwww.jcrew.com%2Fwomens_category%2Fjewelry%2Fbracelets%2FPRDOVR%7E48738%2F48738.jsp%3FsrcCode%3DAFFI00001″ original_url="http://www.jcrew.com/womens_category/jewelry/bracelets/PRDOVR~48738/48738.jsp?srcCode=AFFI00001&siteId=J84DHJLQkR4-Gly5zBZO7XoTdv7B*zuzOw" save_to_store="false"]J. Crew[/shopsense] & [shopsense shopsense_url="http://api.shopstyle.com/action/apiVisitRetailer?url=http%3A%2F%2Fshop.nordstrom.com%2FS%2Fsequin-hinged-bangle%2F3511940%3Forigin%3Dkeywordsearch-personalizedsort" original_url="http://shop.nordstrom.com/S/sequin-hinged-bangle/3511940?origin=keywordsearch-personalizedsort&contextualcategoryid=2375500&fashionColor=GOLD&resultback=226&cm_sp=personalizedsort-_-searchresults-_-1_2_B" save_to_store="false"]Sequin[/shopsense]
[issuu]