Fashion Flashback: Christian Dior
This week I'm starting a new addition to my Fashion Flashback segment – I'll be featuring a famous fashion designer every other week whose designs have revolutionized the fashion industry. Though we know the names of many of the great designs – Dior, Prada, Gucci, Vuitton – we often overlook their own personal stories. I'll be starting off the series with famed French designer, [shopsense shopsense_url="none" original_url="http://www.dior.com/home/en_us?gclid=CKrR6N2sh7gCFcN_QgodOUkASQ&dior=&ved=0CDQQ0Qw&adurl=httpwwwdiorcomhomeen_us=" save_to_store="true"]Christian Dior[/shopsense].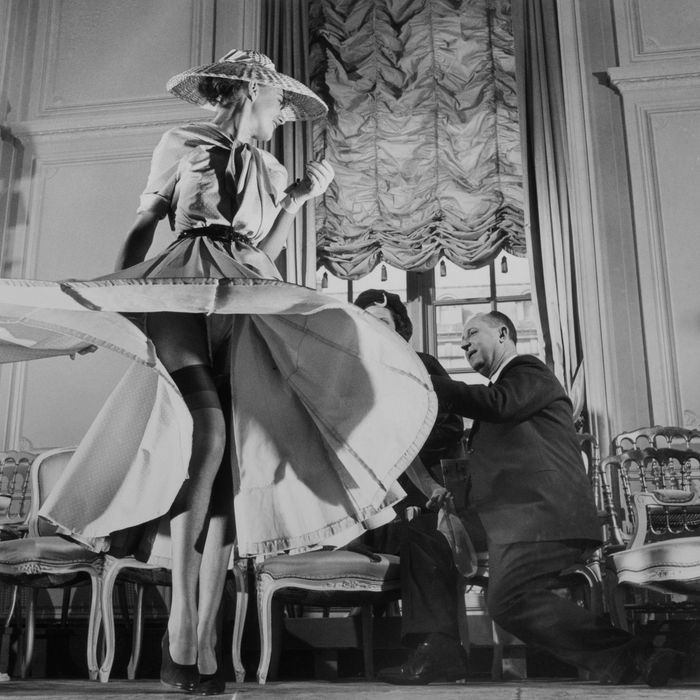 Christian Dior was born on January 21, 1905, near Normandy, France, the second child of five, to Maurice Dior and Isabelle Cardamone. Always showing an affinity and passion for the arts, Dior aspired to be an architect but his family had different dreams for him – to become a diplomat. In 1925 Dior enrolled at École des Sciences Politiques to study political science. Following his graduation, Dior opened a small art gallery with an investment from his father under the agreement that the Dior name would appear above the gallery door. During the three years the gallery was open, art work from many famous artists passed through the doors including that of Pablo Picasso and Georges Braque. Dior was forced to close the gallery in 1931 when his father fell on hard times financially and both his mother and brother passed away.
Throughout the subsequent years, Dior sold fashion sketches and eventually landed a job illustrating a French magazine however, with the onset of World War II Dior was called to serve in the French army. When France surrendered to Germany in 1940, Dior left the army, returned to Paris and worked in the fashion house of Lucien Lelong, where he would remain for the duration of the war. During this time Dior designed dresses for the wives of Nazi officers, while his sister, a member of the French Resistance, was captured by the Gestapo and sent to Ravensbrück Concentration Camp (she was released in 1945).
What we know today as the Dior Fashion House, began on December 16, 1946, funded by Marcel Boussac. Dior's first collection ("Corolle") launched in 1947 and, as coined by Harper's Bazaar Editor-in-Chief Carmel Snow, became known as the "New Look". Unlike the boxy wartime designs, the post-war New Look focused on femininity and featured voluptuous silhouettes, full skirts and hems that flattered women's calves. Dior's New Look revolutionized women's fashion and brought Paris back as the center of fashion.
Sadly, Dior passed away unexpectedly on October 23, 1957. Dior's funeral was attended by an estimated 2,500 people, including all of his staff and many of his most famous clients. He was buried in Cimetière de Callian, in Var, France. At the time of his death, Dior's house was earning more than $20 million annually. Dior has forever left is mark on fashion and style.