Exploring L.A. & Beverly Hills
Last week I had the opportunity to travel to Los Angeles for Lucky Magazine's Lucky FABB conference. I had an amazing time exploring the L.A. & Beverly Hills area as well as mingling with fellow bloggers! Here's a quick recap of my trip with Delaney from Lover of Clothes. There are lots of pictures!
Delaney & I arrived in sunny California on Wednesday afternoon. It was so hot outside, a little too warm for my tastes (I know, I know, I'm crazy). We checked into the fabulous SLS Beverly Hills Hotel.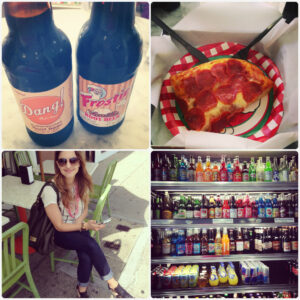 After getting settled into our new home we enjoyed a quick lunch at Soda Pop's LA. It was a cute little place for a quick bite near our hotel and the selection of soda pop was huge! The hardest part was deciding which one to pick. I went with a butterscotch root beer and Delaney chose a vanilla root beer. I guess we weren't adventurous enough to try some of the more exciting and "out there" flavors!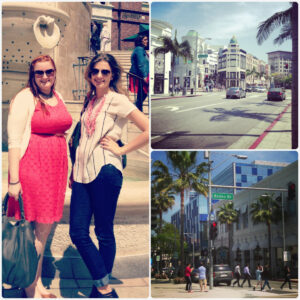 What are two style bloggers to do when in LA? Check out Rodeo Drive of course! Unfortunately we didn't see any stars hitting up the stores, but we saw so many beautiful boutiques!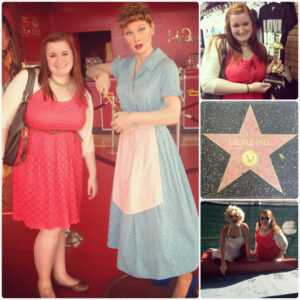 We also stopped by the Hollywood Walk of Fame. It was a super touristy area, but it's definitely a stop you should make if you haven't been before. Lucille Ball is one of my favorite actresses and I found both her star and wax museum mannequin!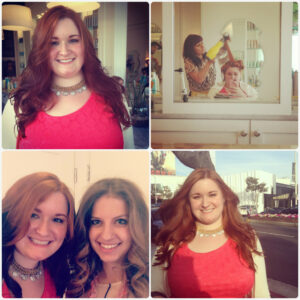 Before dinner, Delaney and I were lucky enough to get appointments at Drybar. It was the first time I'd ever had a blowout – can you say big hair? I wish my hair looked like this daily!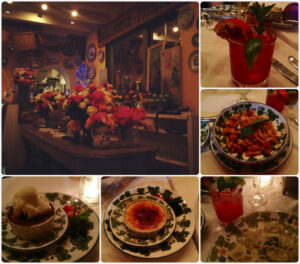 We met up with fellow Seattleite Jennifer, and social media gal at France Luxe, for dinner at The Ivy on Wednesday night. We were so hoping to see a celebrity (in what I dub their "natural habitat"), but unfortunately we did not. Instead we just enjoyed each other's company and of course, great food!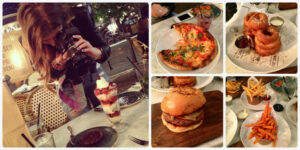 For dinner on Thursday we checked out The Fat Cow. They also had amazing food (and the best onion rings ever)!


Overall, we had a great trip, and only wish we could have spent more time exploring the city! What are you go-to spots in the L.A. area?
(And I'll be putting up more details on the Lucky FABB conference tomorrow!)