Pops of Peplum
Happy Monday everyone! Hope you all had a fantastic weekend and were able to spread some Irish cheer yesterday. The weather here has been very strange lately… I've seen sun, rain, and even snow these last few days! The teasing sun breaks that we've had combined with the lovely spring colors in stores have got me excited for spring and summer. I really can't wait to wear all of my fun summer dresses again, but before I transition into bright and bold colors and patterns, and lighter materials, I've got one last winter dress to share with you!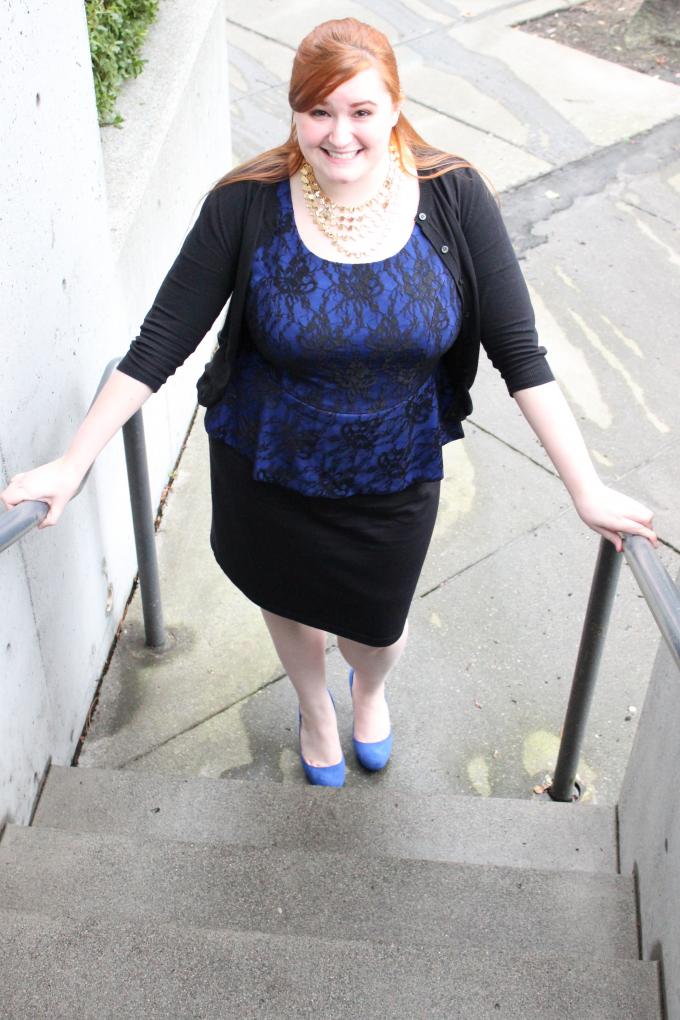 Let me be the first to tell you, I hate peplum! I actually picked up this dress to try on as a joke because it just looked so terrible on the hanger. But then when I put it on I was shocked to see how flattering it was for my figure. I've had this happen to me many times – where I decide to try something on because I think it's ugly or will look absolutely terrible, but then I try it on and find that it's the exact opposite, and looks fantastic. I suppose this is one of those "don't judge a book by its cover" moments, except "don't judge clothing by the way it looks on the hanger." If you're going in the dressing room anyways, try it on because you might be pleasantly surprised like I was!
I love the look of this dress because there are clearly two seperate pieces: the top is a cobalt blue with black lace overlay and the bottom is a solid black skirt. (For the record, it is attached, it just looks as if it's two seperate pieces). It's classic enough that I can wear it to work with black flats and dress it up easily after work by adding heels and a statement necklace.
What about you – how do you wear peplum? Have you ever thought something was ugly but then tried it on and found out you love it?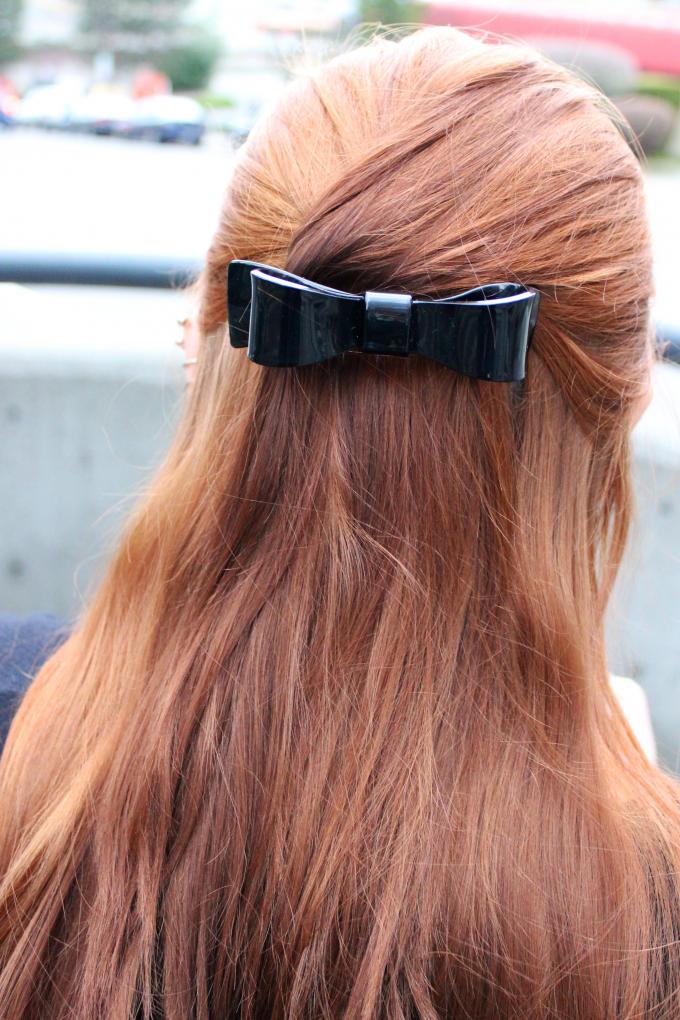 Dress: Jones New York; Sweater: [shopsense shopsense_url="http://api.shopstyle.com/action/apiVisitRetailer?url=http%3A%2F%2Fshop.nordstrom.com%2Fs%2Fbp-classic-crewneck-cardigan-juniors%2F3214495%3Forigin%3Dcategory" original_url="http://shop.nordstrom.com/s/bp-classic-crewneck-cardigan-juniors/3214495?origin=category&contextualcategoryid=0&fashionColor=Yellow-+Iris&resultback=860″ save_to_store="true"]B.P.[/shopsense]; Necklace: Kate Spade; Shoes: Kate Spade; Hair Bow: [shopsense shopsense_url="none" original_url="http://www.franceluxe.com/pc/9847/bowBarrettes/index.html" save_to_store="true"]France Luxe[/shopsense]