Working It
Working in an office, I get worn out on the traditional black, gray, or navy slacks and skirts, so I'm always looking for work-appropriate patterns and colors that are a little more exciting than traditional work clothes. As you know, I love polka dots, but I'm also a huge fan of plaid, so when I spotted this skirt I had to get it!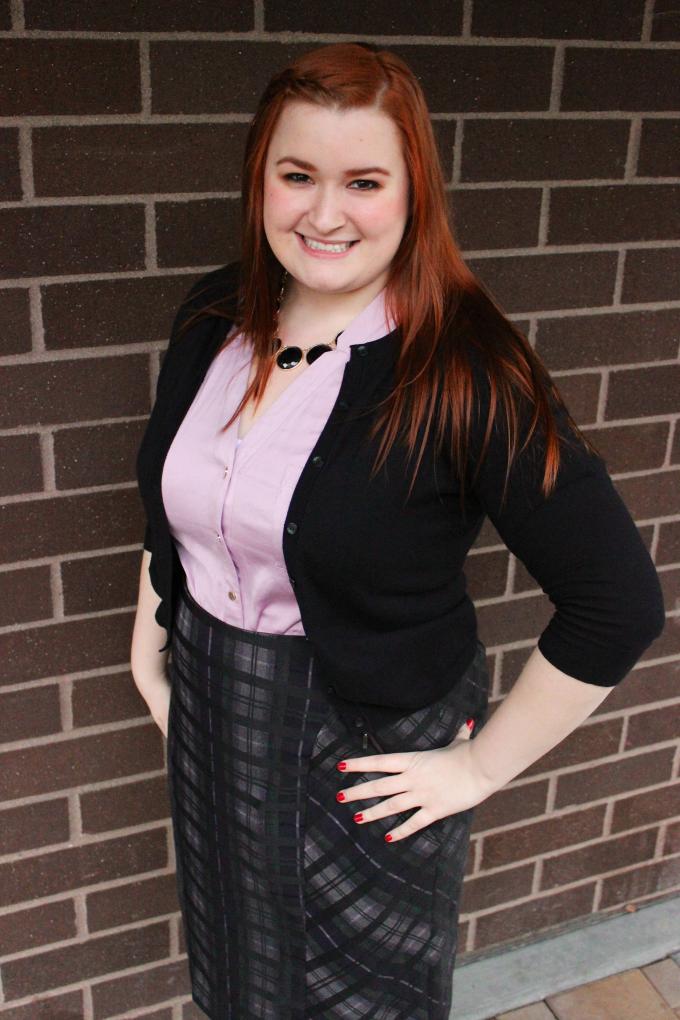 The gray and black, combined with this soft shade of purple make this skirt office appropriate. I've paired it with a coordinating purple button-up blouse and black sweater, even keeping my accessories minimal. I don't always wear loud jewelry or dresses, it's nice to switch it up every once in a while!
I tend to stick with flats because I'm already tall enough without the added height from heels. When I do wear heels, especially at work, I want to make sure that they're comfortable so I can wear them all day long. The shoes I'm wearing today are from the Indigo by Clarks line, a comfortable and stylish branch of the Clarks brand. I love the retro vibe of these shoes, and how they are still incredibly comfortable, so if you're on your feet all day they're a great option. (I've worn a similar pair of Indigo by Clarks shoes here). Another great option for comfortable yet stylish shoes are Cole Haan with Nike Air. I love everything they make from flats to boots to loafers to heels, they're great! What are your favorite comfortable and stylish shoes?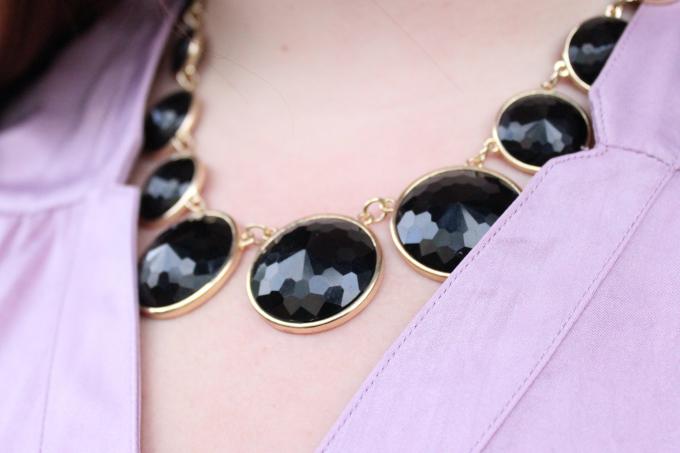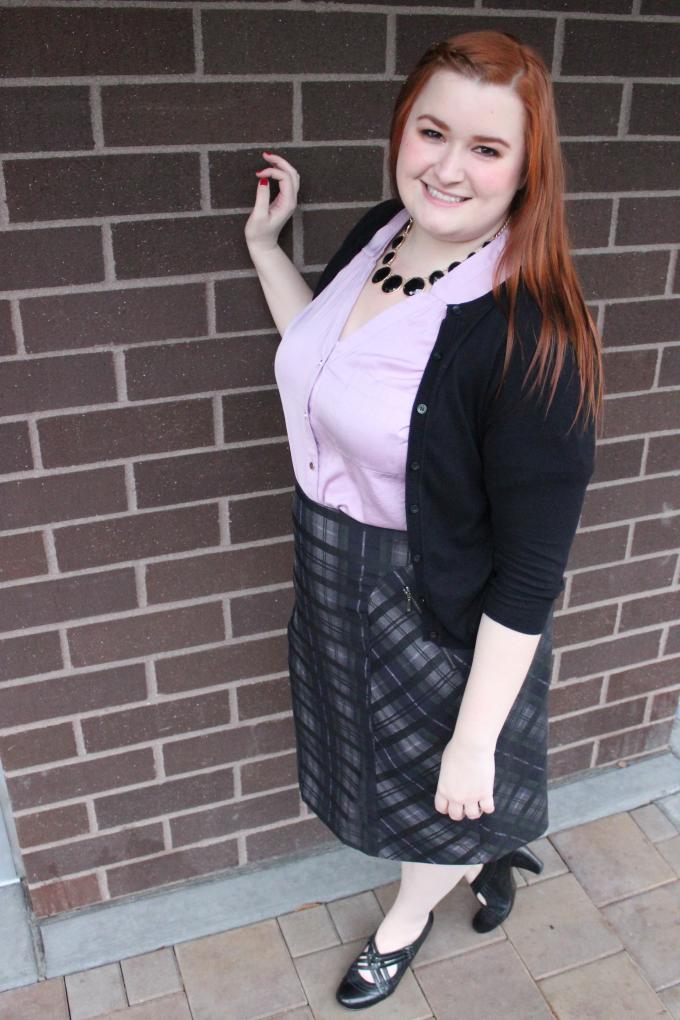 Blouse: Sejour; Skirt: Sejour; Sweater: [shopsense shopsense_url="http://api.shopstyle.com/action/apiVisitRetailer?url=http%3A%2F%2Fshop.nordstrom.com%2FS%2Fbp-classic-crewneck-cardigan-juniors%2F3214495%3Forigin%3Dcategory" original_url="http://shop.nordstrom.com/S/bp-classic-crewneck-cardigan-juniors/3214495?origin=category&contextualcategoryid=0&fashionColor=YELLOW-+IRIS&resultback=0″ save_to_store="true"]B.P.[/shopsense]; Shoes: Indigo by Clarks; Bubble Necklace: Similar [shopsense shopsense_url="http://api.shopstyle.com/action/apiVisitRetailer?url=http%3A%2F%2Fwww.baublebar.com%2Ffashion-jewelry%2Fjewelry-necklaces%2Fgraduated-disk-collar.html" original_url="http://www.baublebar.com/fashion-jewelry/jewelry-necklaces/graduated-disk-collar.html" save_to_store="false"]here[/shopsense]