Silken Flame
The seasons are certainly changing in the Seattle area. When I leave in the morning it's bright outside, and it's still a little bit light out when I leave work at night! We've been lucky to have sun yesterday and today – I snapped this great shot of the Space Needle yesterday and this lovely sunrise picture today. With all of this sun I was inspired to wear a dress! Not that I need any inspiration to wear a dress, but it's nice to be able to wear a dress with some sun instead of clouds and rain!
I love my dresses, so it comes as no surprise that here's another one! I actually have a seperate closet just for my dresses! (I have a problem, I know). If you're looking for a nice new dress I suggest going with a classic piece that will last you years, such as a black A-line, but if you already have great basic pieces, it's fun to get a dress with in a bold color or pattern.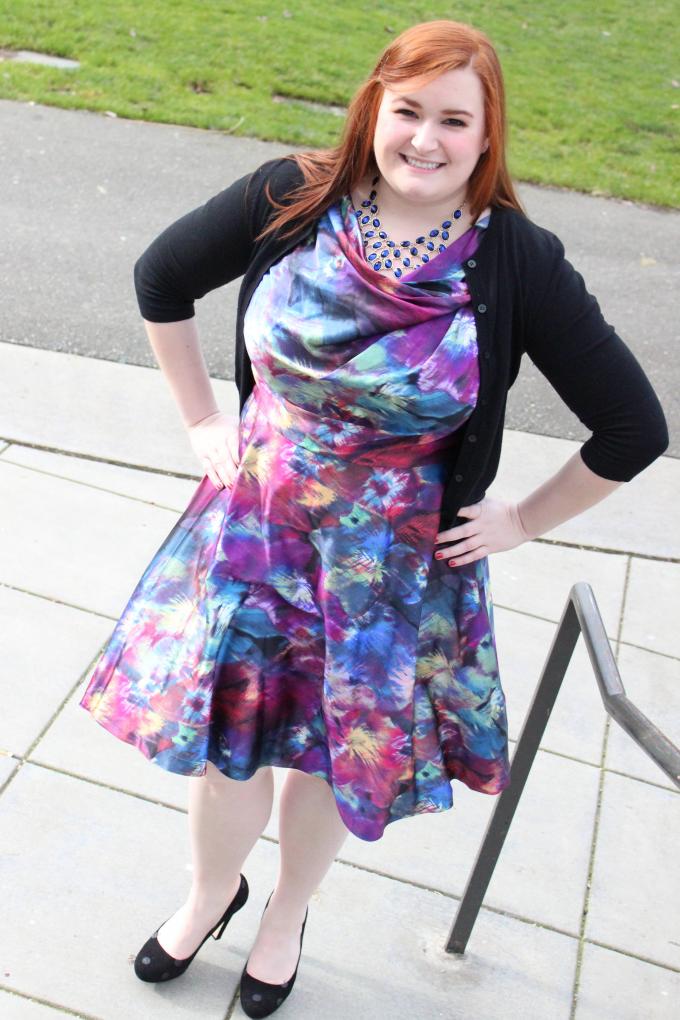 This dress is 100% silk and I love the pattern on it. It incorporates so many different colors that you can accessorize it in a number of ways – and you can even wear it with no jewelry and still look fabulous. It's quick and easy to throw on Monday morning without much thought, but still look stylish! Since it's already a loud statement, I kept my accessories minimal, opting for a black cardigan and black pumps. I added this necklace from Bauble Bar since it ties in the blue shades so well. It's one of my new favorite necklaces and Bauble Bar is now one of my favorite places to purchase statement jewelry. I highly suggest you check them out!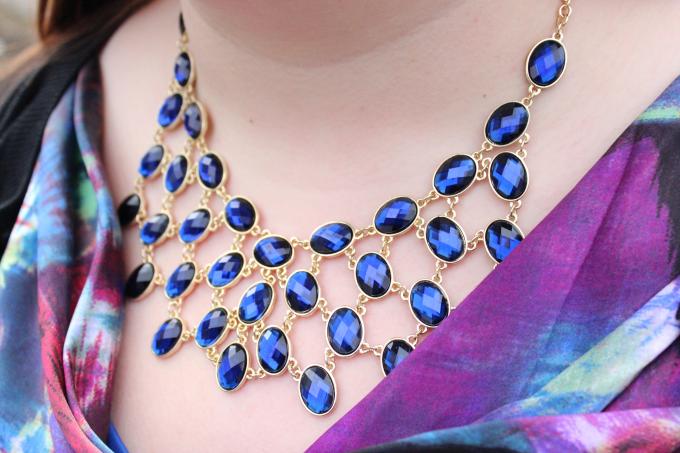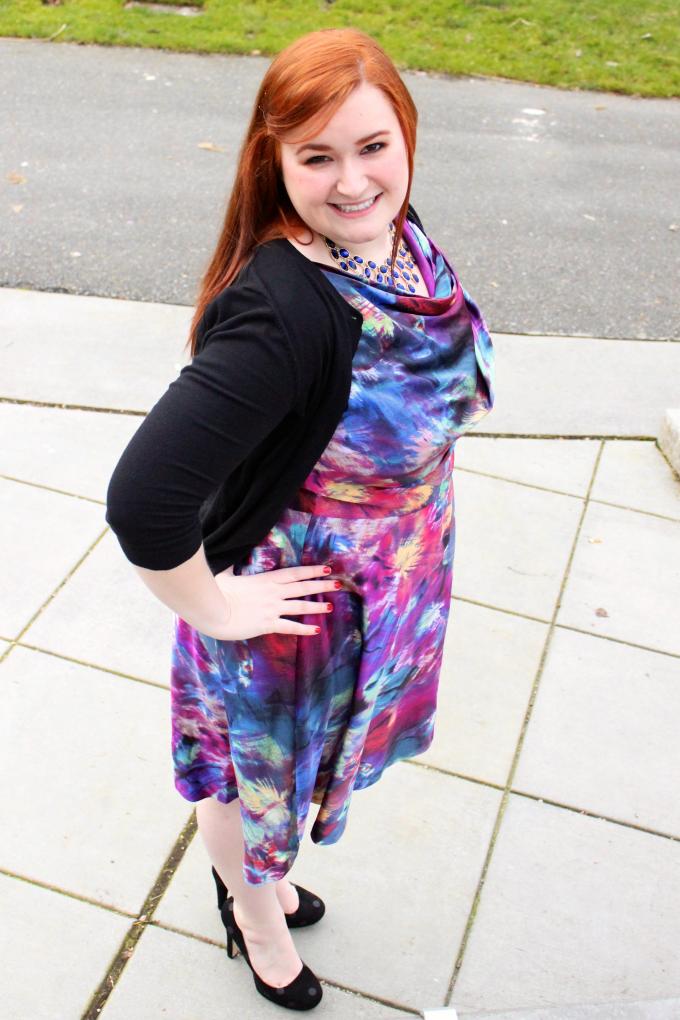 Dress: Suzi Chin; Sweater: [shopsense shopsense_url="http://api.shopstyle.com/action/apiVisitRetailer?url=http%3A%2F%2Fshop.nordstrom.com%2FS%2Fbp-classic-crewneck-cardigan-juniors%2F3214495%3Forigin%3Dcategory" original_url="http://shop.nordstrom.com/S/bp-classic-crewneck-cardigan-juniors/3214495?origin=category&contextualcategoryid=0&fashionColor=YELLOW-+IRIS&resultback=0″ save_to_store="true"]B.P.[/shopsense]; Shoes: Kate Spade 'Loire' Pump (for sale in my Poshmark closet!); Necklace: Bauble Bar