All Things Kate Turns 1!
Today is my blog's first birthday! It's hard to believe that I only began blogging a year ago, so today I'm going to share my story of how I came up with my blog name (which is really quite an embarrassing story).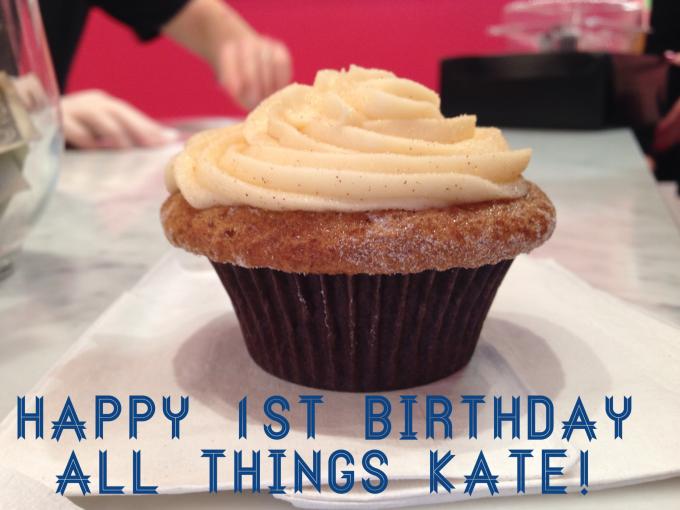 I knew that I wanted to start a blog and had been talking with my friends about it for months. I originally had a different name picked out, but based on the candid feedback of those who were close to me, I decided I needed to change. For weeks my friends and I batted around name ideas, but nothing stuck – either the URL or the Twitter handle were already taken.
It was on a cold November night while I was at a friends house with some of friends from elementary school. We were getting ready for a party that evening and all I could talk about was how I couldn't figure out a name for my blog with a matching Twitter handle. For the record, let me just state that we all have known each other for 10+ years, so I promise this isn't as bizarre as it sounds. In the middle of our conversation, I ran to the bathroom. As I'm sitting there on the toilet my friends are continuing to give me suggestions. And that's when it hit me, right there on my friend's toilet, and I shouted back out through the door "What about All Things Kate? Someone check and see if that is available!"
So there you have it. Within minutes of me finishing my business (and washing my hands of course), I'd purchased the URL and changed my Twitter handle. I guess it really is true that you do your best thinking in the bathroom.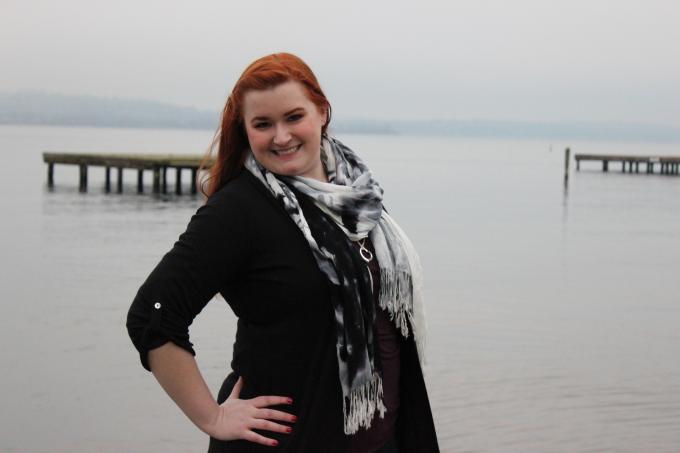 So thank you to all of my readers who have helped make this first year of blogging great! I am truly blessed to have you in my community. Below are some of my favorite moments over the last year – what were yours?
Kate's Favorite Body Image Posts:
Am I Too Fat?
I'd Rather Be Called Fat
What is Normal?
Scars
License to Zumba
Kate's Favorite Style Posts:
Summer in December
Peachy Keen
Emerald Audrey
Black & Blue
Menswear Inspired
Brightening up a Winter Day
Kate's Favorite Events Posts:
26 Random Acts of Kindness
Fierce Fashionistas
The Truth About Style
Defining All Things Kate
Don't forget you can keep up with me and my adventures on Facebook, Twitter, and Instagram!