Blushing Modestly
As I'm sure some of you know or have figured out by now, I'm not a full time blogger. I keep this blog because I love sharing my personal style and building relationships with all of you who read my blog! I love each and every one of you, and I get so excited every time I see a new comment or email. Because I work and have a corporate office job, I do need to dress a little more conservatively and office appropriate at times. I don't want to sacrifice my personal style, so I try to find professional pieces that will still showcase my love affair with fashion.
Recently I came across Mikarose, a clothing line dedicated to creating modest yet stylish clothing. Modesty can get a bad rap in this day and age but I feel that there is nothing wrong with being a modest and classy woman. I find the Mikarose styles to be refreshing and fun, especially in a time where the "less is more" mentality is not always popular.
Here's the look: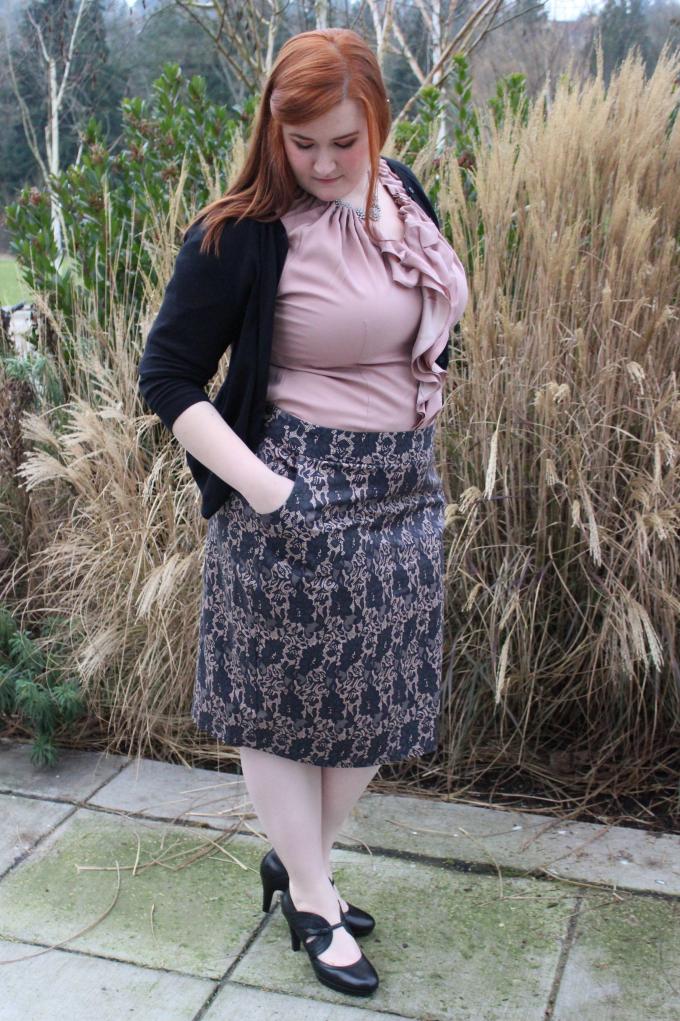 Who would have thought that a blush colored top and skirt would look this good? I am so in love with the Mikarose Double Cascade Top. I always have a difficult time finding a blouse that fits me right, but the cut of this blouse is phenomenal. (I also bought it in cream, and you can see how I styled it here.) Is it wrong I'm thinking of buying it in the crimson color as well?
I kept this outfit simple and minimal since the pattern on the skirt and the blush color are loud enough. I added a black cardigan and heel, and a touch of sparkle with a rhinestone necklace.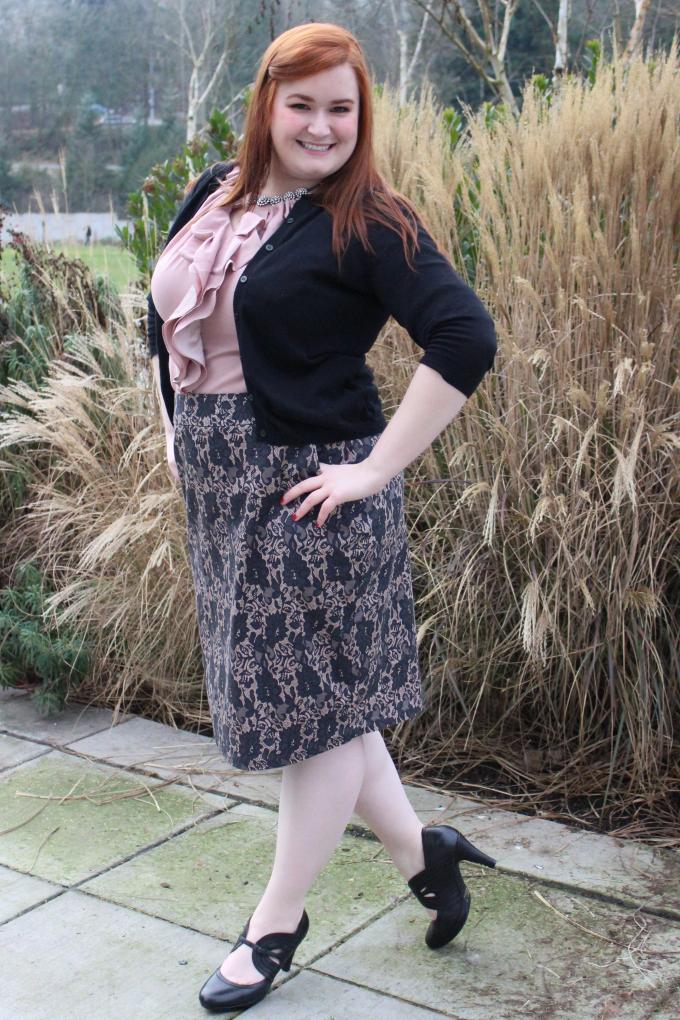 Top: Mikarose Double Cascade Top; Skirt: Mikarose Printed Pencil Skirt; Sweater: B.P.; Shoes: Indigo by Clarks; Necklace: Cookie Lee