Black & Blue
Remember the dress I wore on Friday? Well here it is again, but styled differently!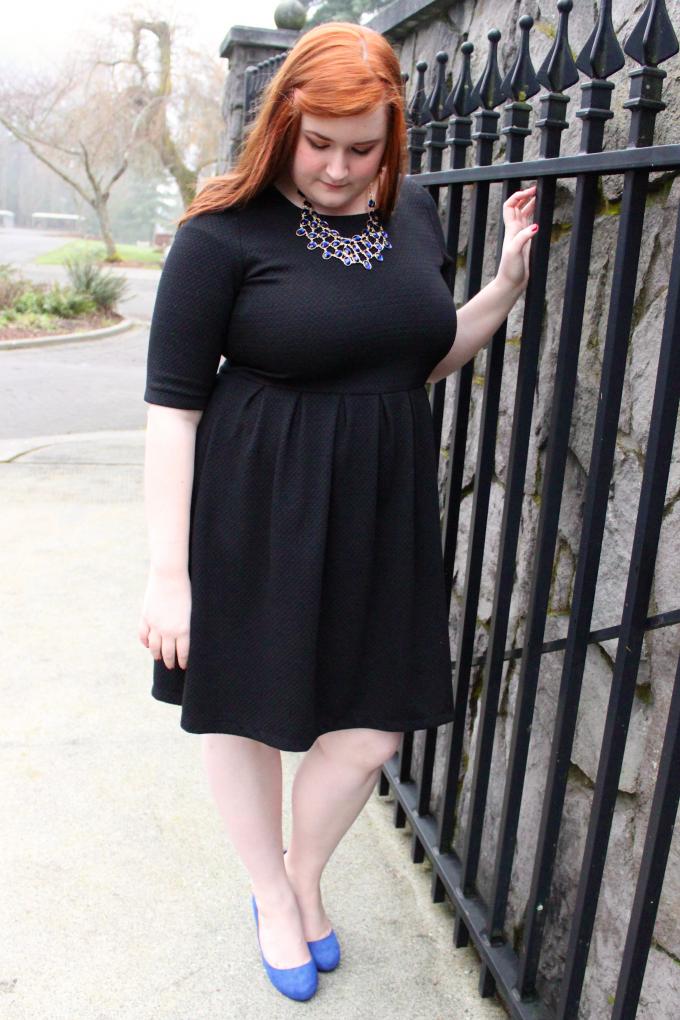 To be honest I absolutely hate putting black and blue together, but I decided to take a step out of my comfort zone, and I love the result! Achieving this look was very easy, I took a simple black dress, added a bib statement necklace and matching pair of heels. The only thing that could have made it better would have been a matching belt.
If you haven't noticed, lately I've been completely obsessed with Bauble Bar, I just can't seem to get enough! (I highly recommend signing up and getting some super stylish jewelry!) My necklace, the Sapphire Lilith Bib, is one of my new favorite pieces. I love how the color changes based on the way the light hits it or the colors you're wearing, the necklace seems to go lighter or darker. I am so in love with it, I also purchased it in ruby.
My shoes – which are blue and suede and are therefore my blue suede shoes – are just like my polka dot pumps! They're the exact same style and from Kate Spade. I mean look at them, how could you not pick these babies up? If for no other reason, you can now say that you have blue suede shoes.
What dresses do you have that you can take from casual weekend wear to dressed up?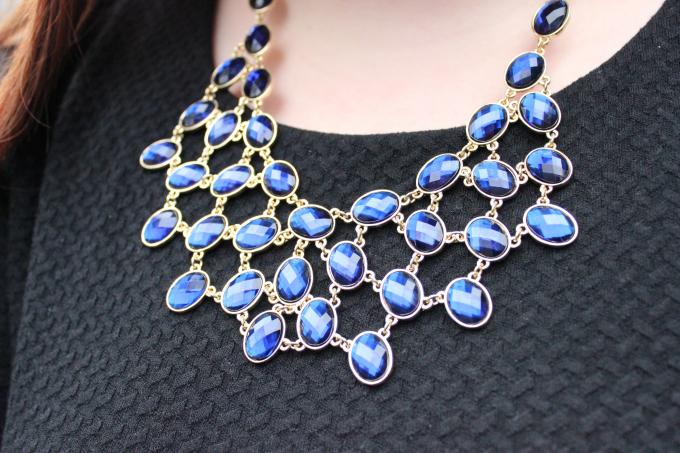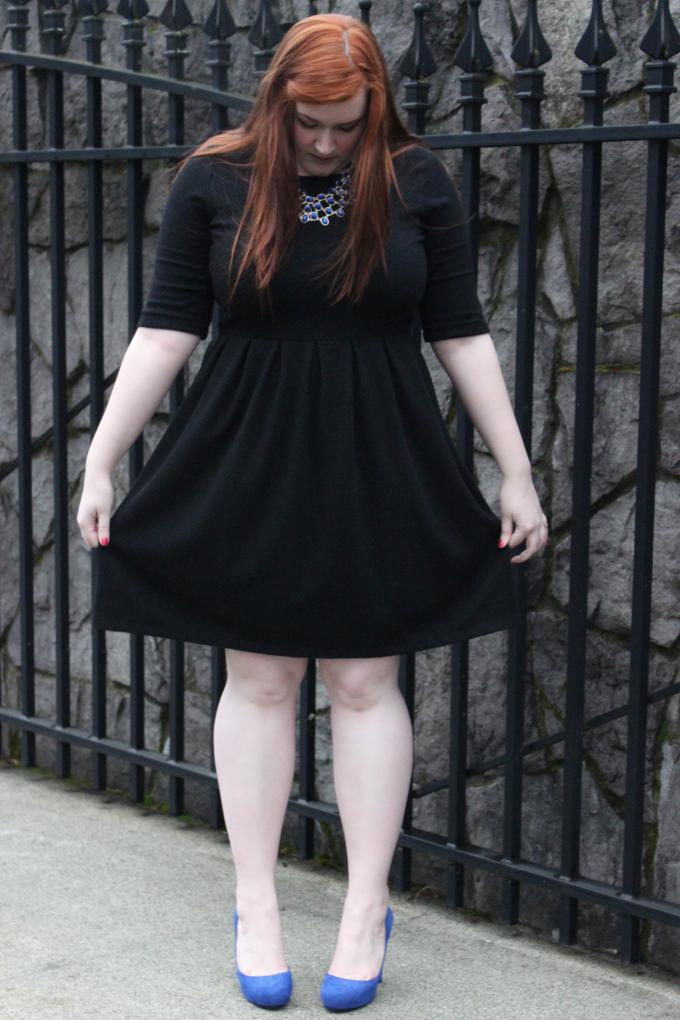 Dress: Modbe; Necklace: Bauble Bar; Shoes: Kate Spade