Weekend Warrior
It's finally Friday, and I for one am excited about the weekend! I've got some very exciting plans this weekend – don't worry, I'll share soon! In addition to my top secret plans, I'm also going to meet up with Sarah of Sarah Hulbert Style this weekend. I'm really excited to meet up with a fellow blogger!
In honor of the weekend, and the slightly warmer (though wetter) weather we've been having lately I'm dressing down one of my dresses for a more casual look. (Don't worry I'll show you how to dress it up soon as well!).


For me, this outfit was one of those, "I have absolutely no idea what to wear" moments. I sort of threw together the outfit haphazardly, but in the end I think it came together nicely. I picked up this black knit dress by ModBe at a local boutique. It's perfect for these chilly temperatures since it's a knit material and has 3/4 length sleeves. I opted for my cognac colored boots and belt to add a little more texture and depth, instead of opting for black.
Believe it or not, I am not wearing a necklace with this outfit, but instead switched it up with bracelets. I tend to shy away from bracelets during the week because I work an office job and find they get in the way when I'm typing so I just end up taking them off anyways. I really love how these bracelets complement the cognac colors of the belt and boots as well as the pink sweater. And of course, the best weekend accessory is a warm cup of Starbucks!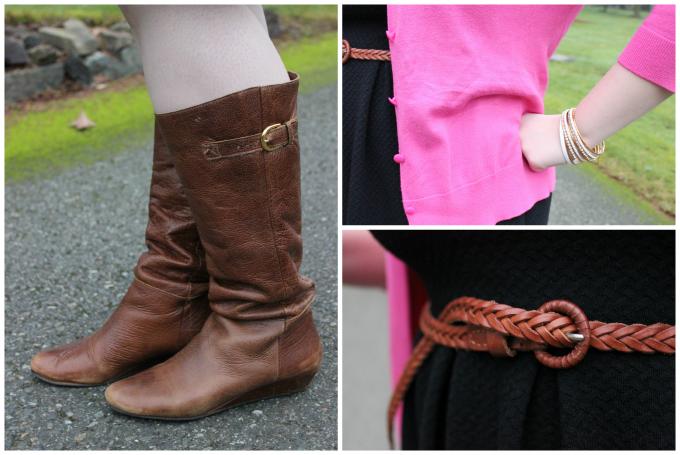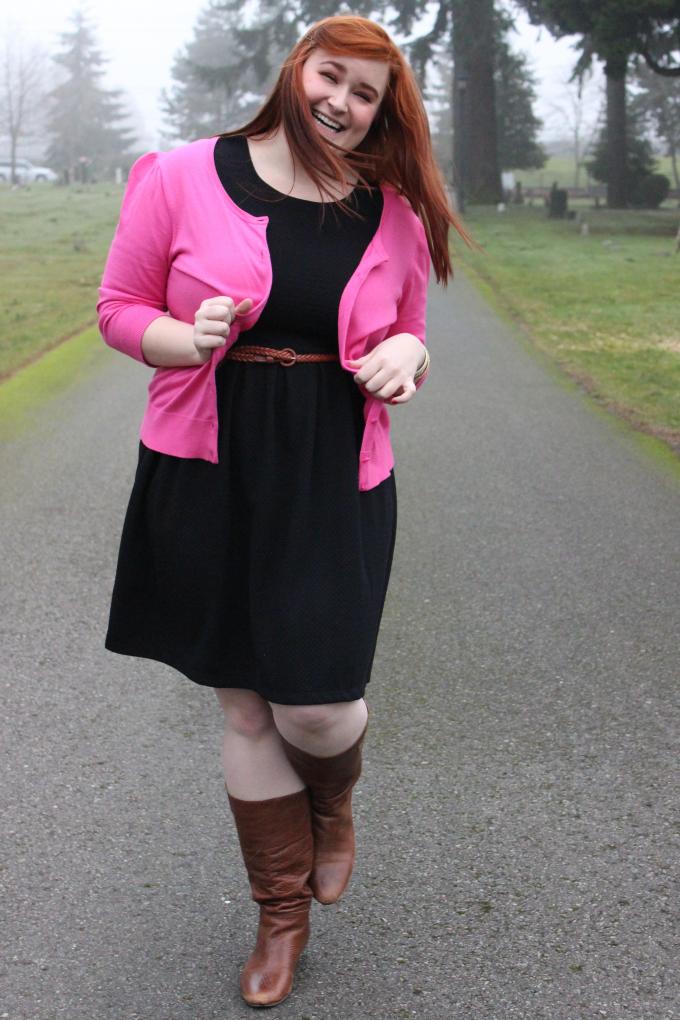 Dress: Modbe; Sweater: Halogen (similar here); Boots: Steve Madden; Belt: Tarnish; Bracelets: Nordstrom