Snowy Winter Nights
We've had a fairly mild winter here in Washington, but the last few days there has been a snow storm moving over the Cascade Mountains. While it hasn't affected the lowlands much, my house has been getting slammed with snow, and I love it!
Winter is my favorite season and the best part of all is the snow! As I said, it's been a really mild winter and even though we already had some snow on the ground it was no where near the amount we normally have at this point in the year. When it started snowing on Saturday I was really excited – how beautiful would it be to take pictures in all this snow? But of course, time got away from me, and it's dark when I leave in the morning and get home from work. I really miss being able to see the beauty of the snow during the daylight hours, but it's still absolutely gorgeous at night. The temperatures are supposed to warm up over the next few days, but I wanted to try to get some pictures of the snow while it was still fresh. I don't think my pictures can truly do it justice, so just know that it is incredibly beautiful in person!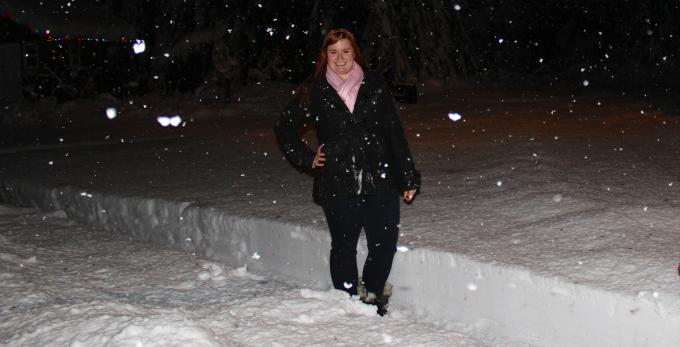 I haven't shared much about where I live, but I live inside a National Forest on the Stilliguamish River. My parents have owned the property since the late 70s, which started out as a weekend cabin. They've lived up here full-time since the mid-80s, but really settled in and expanded the house once I came along. Interestingly, the area I live in receives so much rain it's technically considered a rainforest, crazy right? We always seem to have hotter, wetter, colder, snowier weather depending on the season, always reaching the extremes faster. Even though living up here comes with it's own share of hardships, I aboslutely love it and wouldn't change it for the world. I really wish that I'd been able to take these pictures during the day and when it wasn't snowing so heavily so that you could truly see the beauty of the area I live in.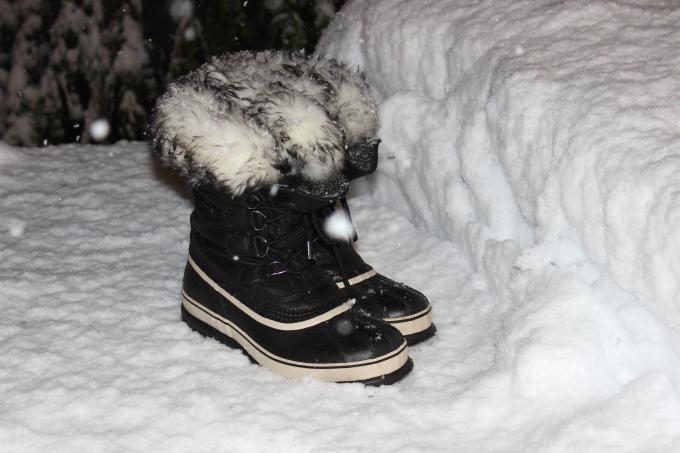 These are my favorite winter boots – Sorel Caribou Reserve – similar here.
My mom thought it would be a brilliant idea if I made a snow angel. So cold!!!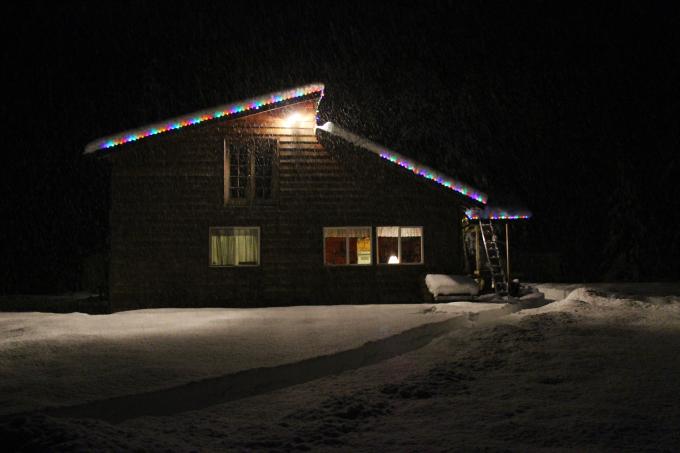 During the day we have a spectacular view of the mountain and forest. It's stunning.