The Bauble Department
As a creature of habit, every Monday I stop in at my local Starbucks and grab my Venti drink of choice. I've been doing this for nearly two years, so the baristas know me, and my order fairly well. Normally my mornings at the coffee stand are pretty typical, I grab my bagel and cream cheese, say hello to the baristas and patiently wait for my coffee. But this Monday was different. My lovely barista looked at me, and stated "How many necklaces do you have? You're wearing a different one every time I see you!"
I scrolled through my Instagram and found that I do indeed have quite a few necklaces (and those are just the ones I've instagrammed!). So here I am, openly admitting to having a problem with jewelry, especially statement necklaces.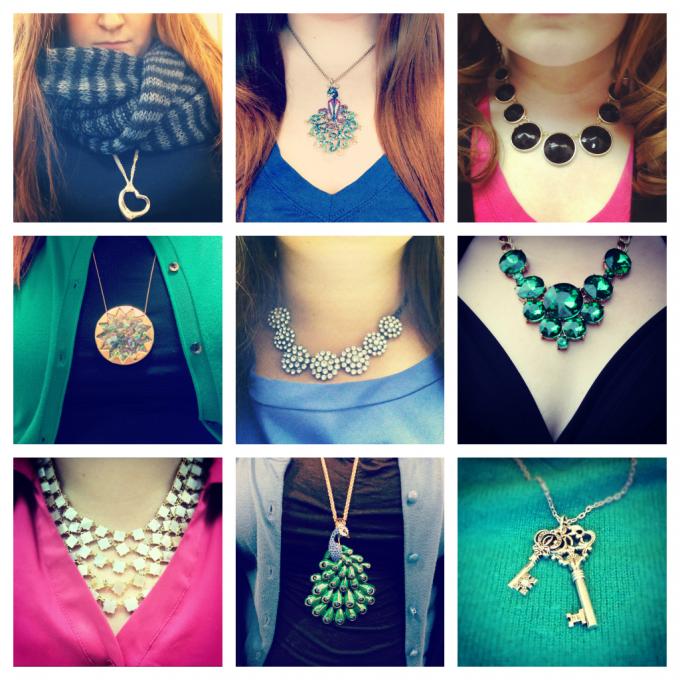 Lately my favorite places to find statement necklaces are Nordstrom, Kate Spade, and of course local boutiques. I've also recently become a fan of Bauble Bar and I must say I love what I've ordered from them so far! Where are your favorite places to find jewelry?