Vintage Shirt Dress
It's the first Monday of 2013 and for many of us the first full work week after the holidays. I am excited to settle back into my normal schedule, but that doesn't make Monday mornings any easier to wake up too!
If you follow my Instagram or Pinterest you most likely know by now that I am absolutely obsessed with dresses (I even have a Pinterest board named "Dress Obsession"). Dresses are a staple to my wardrobe not only because they come in such fun and exciting colors and styles, but also because they are quick and easy to style when you're in a rush (i.e. Monday mornings!).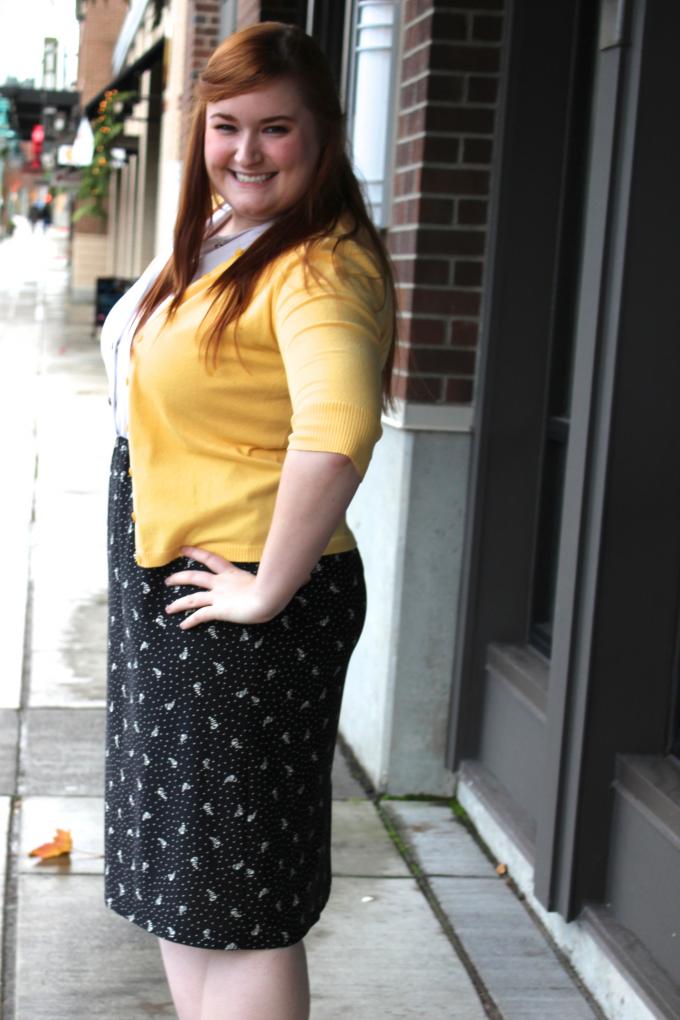 After a fun filled weekend of thrifting & antiqueing with my friend Dolly, I felt it was only appropriate that I wear a vintage dress today. I'd seen this dress many times at a local vintage shop but never stopped to try it on. Finally, after seeing it just sit on the rack for weeks I decided to try it on and it fit perfectly. This dress is a classic example of a shirtdress. While feminine with the shape and pattern (polka dots and seashells), the top half of the dress is reminiscent of men's styling with the button down top. Here I've paired it with retro-styled shoes and a yellow crewneck cardigan sweater to bring some cheer to our dreary January Monday here in Washington.
I picked up this dress at Trusty Threads in Marysville. Trusty Threads is one of my favorite vintage shops to buy, sell, and trade clothing and accessories. If you haven't been there I highly recommend stopping in, here's another dress I picked up there!
Don't forget that thrifting and antiqueing takes time and patience and you may or may not find something great each and every time you go out, but don't give up hope!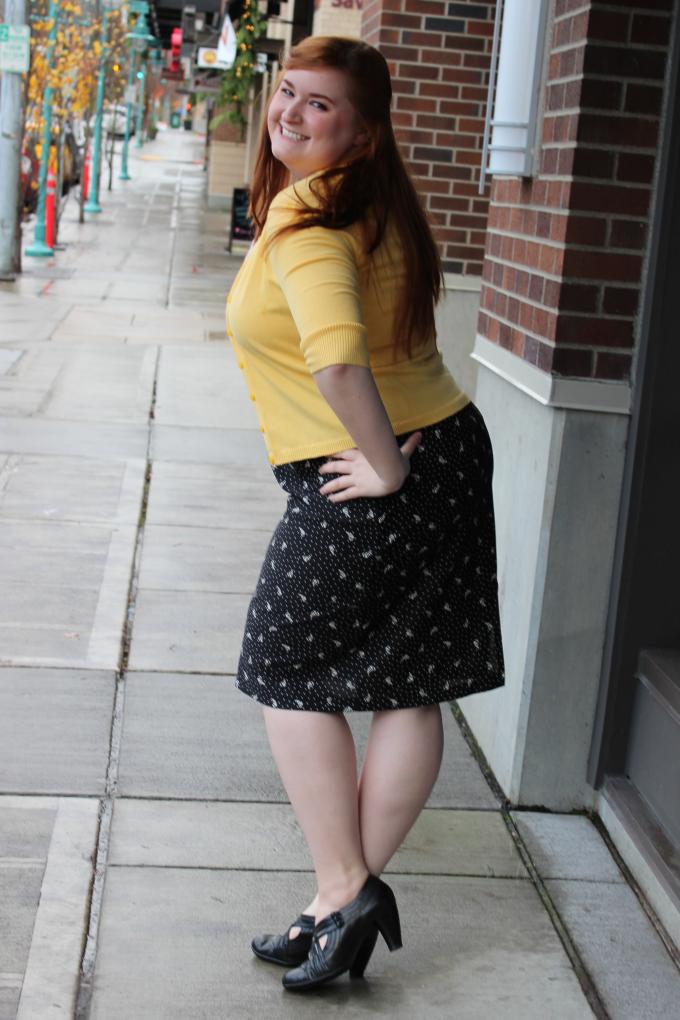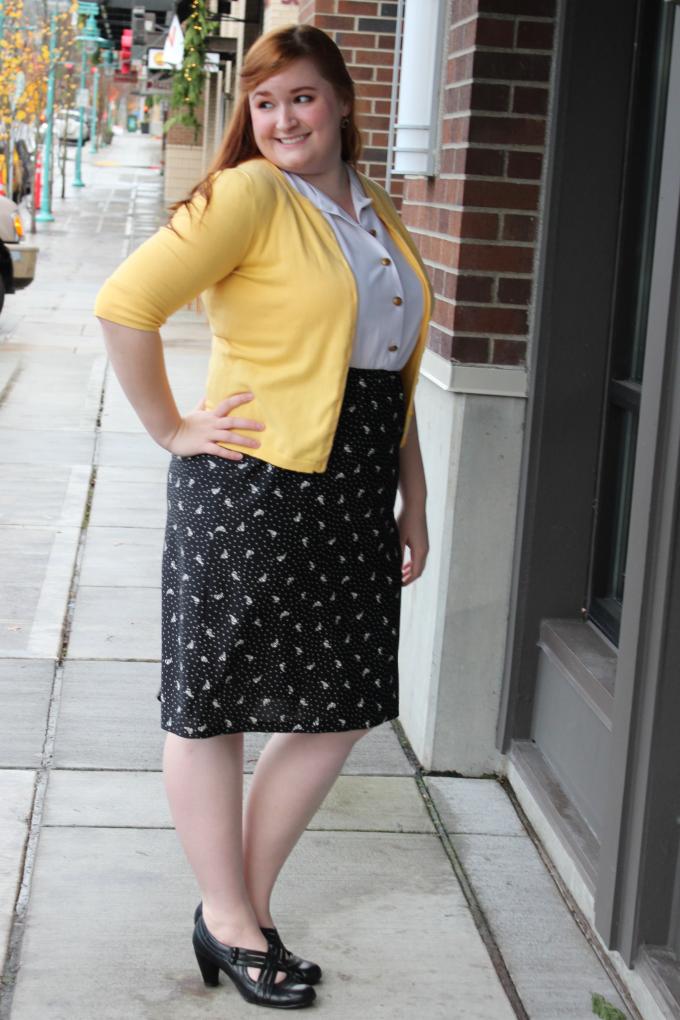 Dress: Vintage (from Trusty Threads); Sweater: B.P.; Shoes: Indigo by Clarks (similar here)